Giải trí
The male judge was told by his biological father not to participate. Vietnamese voice is better and 2 marriages attract attention-Star
The male judge was criticized by his biological father for Vietnamese voice
As a musician, Quoc Trung was surprised when he participated as a judge on the program "Vietnam Idol" in 2010. That year, the winner of the contest was Uyen Linh. It was the special success of the program that made Quoc Trung agree to produce for this singer.
Quoc Trung was a judge on "Music Idol – Vietnam Idol" in 2010.
Since 2011, Quoc Trung officially became the Chairman of the Appraisal Council of the Vietnamese Song program after many years as a member. In 2012, the male musician continued to sit as a judge on the show Music Idol – Vietnam Idol season 4. He is considered one of the factors that make up the success of Vietnam Idol thanks to his skillful speech and lively language. , profound, along with the ability to style direction for the contestants.
Quoc Trung once made a big surprise when he accepted to be the coach for the second season of Vietnamese Voice program almost right after the end of Vietnam Idol in March 2013. When the show's first season had so many controversies, that Quoc Trung also skillfully disparaged it, his participation in the next season caused mixed reactions. Even his biological father, People's Artist Trung Kien, also had to speak out about this decision.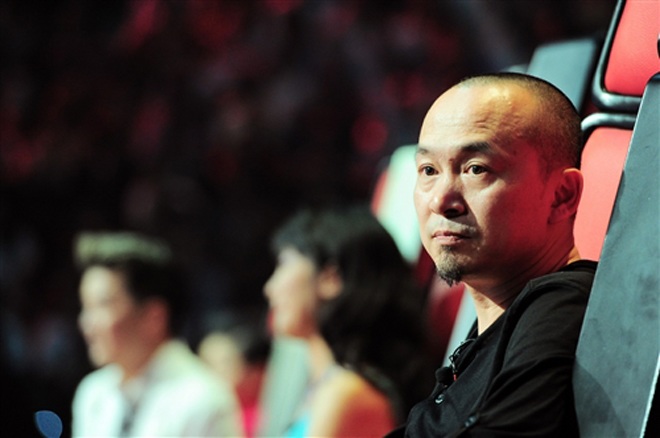 Sitting in the "hot seat" Quoc Trung's Vietnamese voice once encountered dissatisfaction from his biological father.
"I honestly don't interfere in Trung's affairs because Trung follows the path of light music and I call it the path of pedagogy. It's not terribly different, but it does have its differences. I never said: 'You shouldn't participate in programs like this', or: 'What do you do with that program?', because Trung is over 40 years old and knows what to do.
But I must also say that Trung's participation in Vietnamese Voice is not as charming as the previous one (Vietnam Idol – PV). I just feel that way. Vietnamese voice I only watched once, but that time left a bad impression. Honestly, it would be better if Trung didn't join Voice of Vietnam."People's Artist Trung Kien said.
When asked about his father's statement, Quoc Trung said:My father is a teacher, and a serious person, it is certainly impossible for him to understand and empathize with such an entertaining, marketable program. I think in any situation, I have the courage to still do positive things".
In addition, the male musician also affirmed: "I do not need scandal And the people who love me don't like me creating scandals.".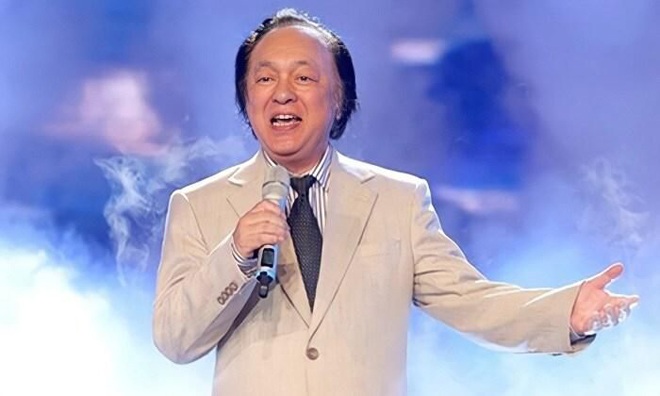 People's Artist Trung Kien once frankly shared his opinion about his son accepting the "hot seat" of the show Vietnamese Voice season 2.
Qin algae "raised a rooster", finally found a quiet, quiet "landing station"
In the 90s, Quoc Trung and Thanh Lam used to be an artist couple admired by many people. The couple knew each other from the time they attended the Hanoi Conservatory of Music, but it wasn't until Quoc Trung went to practice in Bulgaria that they "became predestined". Thanh Lam now has a husband and has a daughter of her own.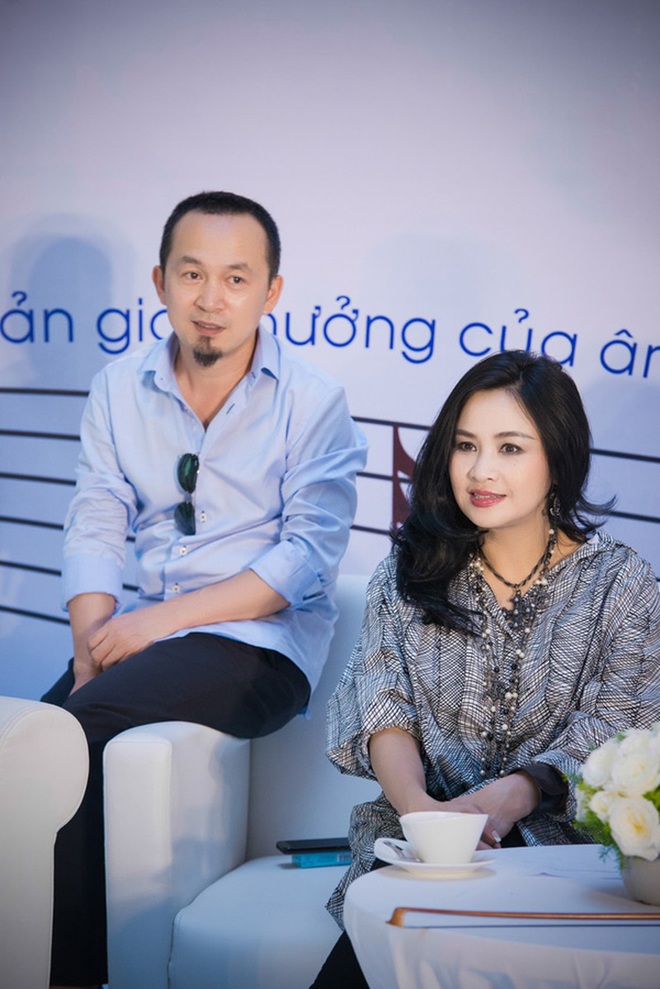 In the Vietnamese music industry, Quoc Trung and Thanh Lam are a power couple.
Quoc Trung brought Thanh Lam home to introduce his family in 1991 and asked for permission to get married, but faced opposition from People's Artist Trung Kien. He was concerned that if the two got married, it would lead to a bad ending because of their opposite personalities. While Quoc Trung is a gentle, introverted person, Thanh Lam is too strong, personality and ambitious.
But then they still overcame their family's barriers to have a decade-long marriage. In 2004, the couple divorced Although they have two children together, Thien Thanh (born in 1995) and Dang Quang (born in 1997). Quoc Trung is the one who takes care of and raises the children after breaking up with Thanh Lam.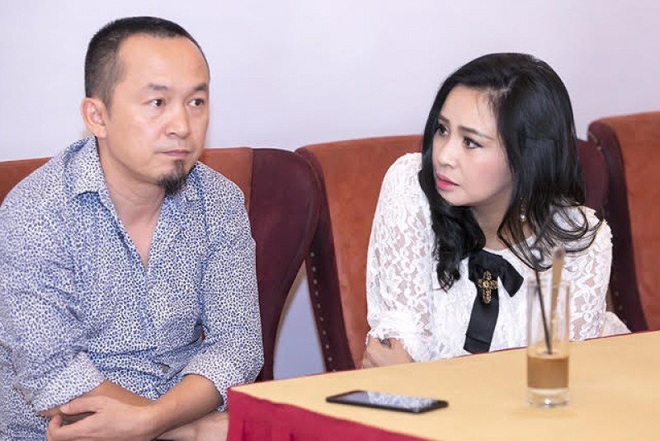 Quoc Trung – Thanh Lam's marriage officially ended in 2004 after a decade of attachment. The male musician takes on the responsibility of raising two children.
Quoc Trung once shared with the press after his marriage with Thanh Lam:If I go to someone, I will advise them not to expect a marriage certificate from me. I simply don't like those procedures. I can't imagine what I would look like then.".
Until now, Thanh Lam and Quoc Trung still consider each other as friends, giving each other "winged" words in front of the media.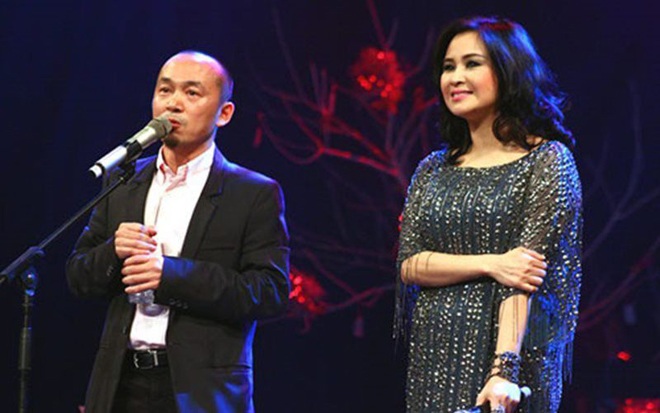 After the divorce, Quoc Trung and Thanh Lam were admired by many for their civilized and professional manners.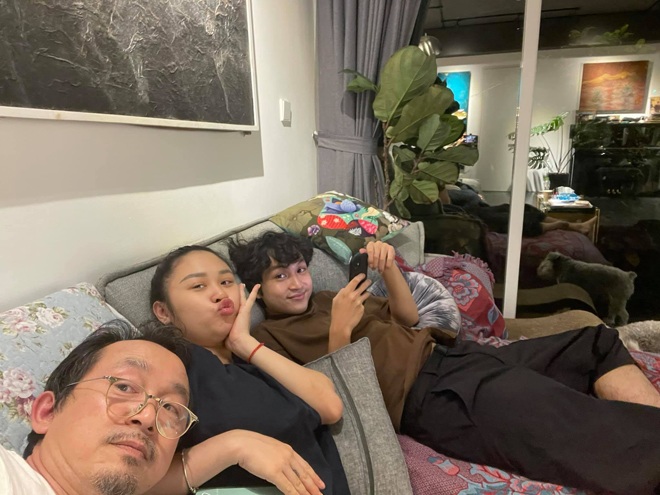 Always teaching his children to see his mother as an idol, Quoc Trung made many people admire when the "rooster" raised 2 adult children.
After many years of parting with Thanh Lam, musician Quoc Trung found a new "stop" with his wife Huong Lan. He kept quiet about his current "half" because he thought it was a personal matter and wanted to keep his privacy. Quoc Trung only said that the two came together because of predestined relationships and did not need a wedding.
Quoc Trung's new wife gives special love to Thanh Lam's two children, Thien Thanh and Dang Quang. Huong Lan is even closer to her children than her voice Boat and sea. "Lan and Trung have a predestined relationship with each other. I am an artist, often have to go to far away, my time with my children is sometimes less than Lan. She takes good care of my children."Thanh Lam once openly shared with the media.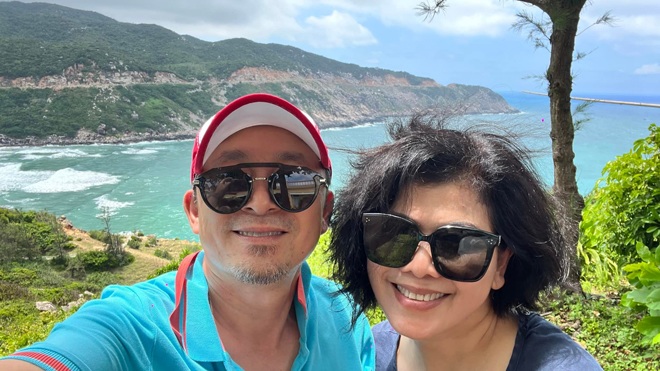 Musician Quoc Trung with his private wife Huong Lan.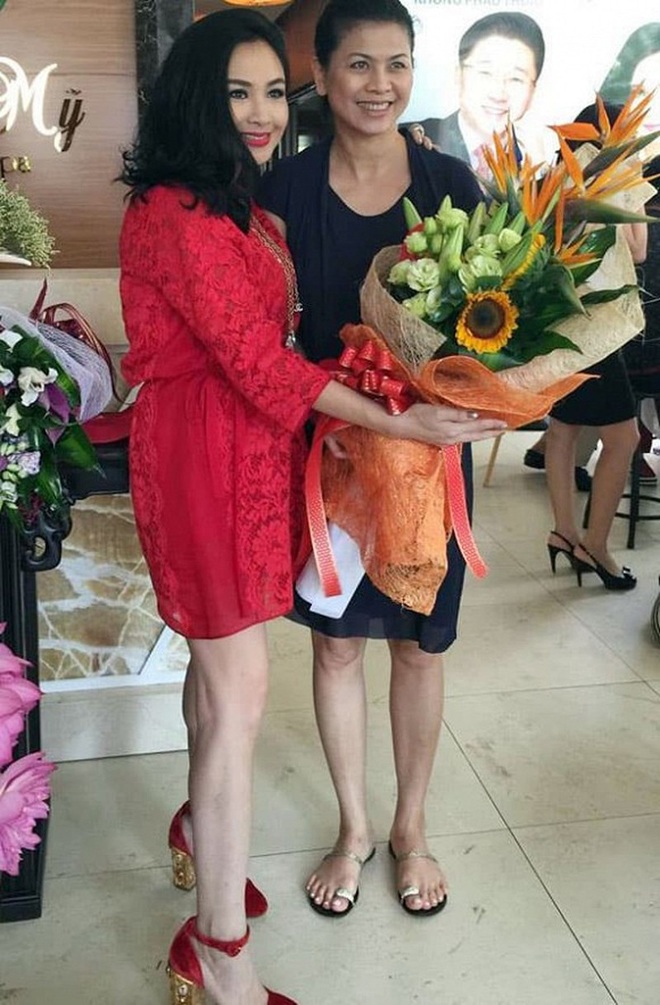 Thanh Lam also has a good relationship with Quoc Trung's new wife.
The two common children of Quoc Trung – Thanh Lam are now adults. No need for a fancy wedding, Huong Lan's personal page is still full of happy pictures with her husband and children.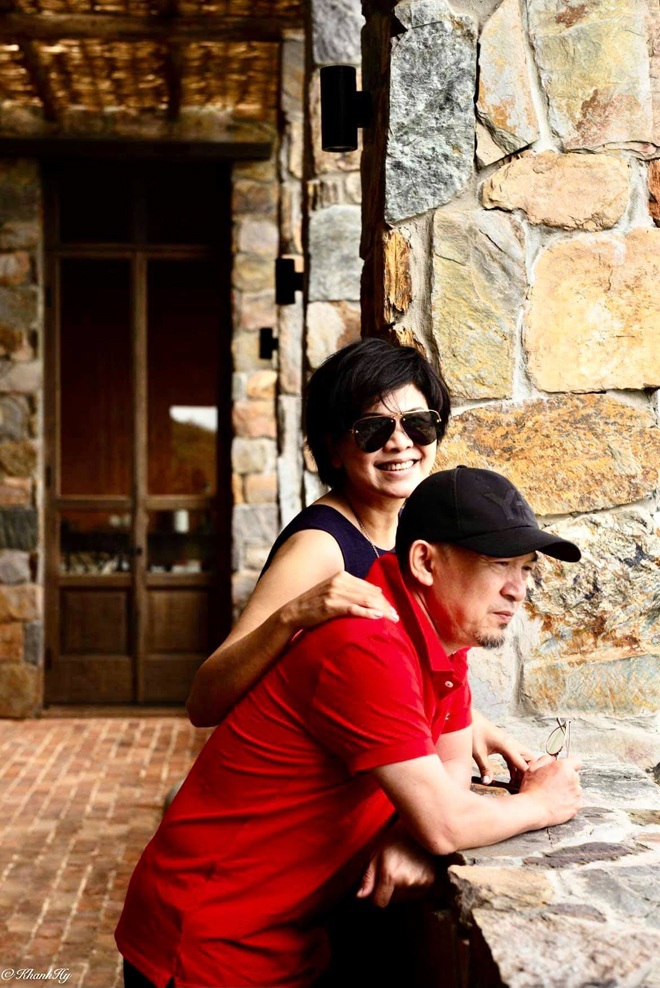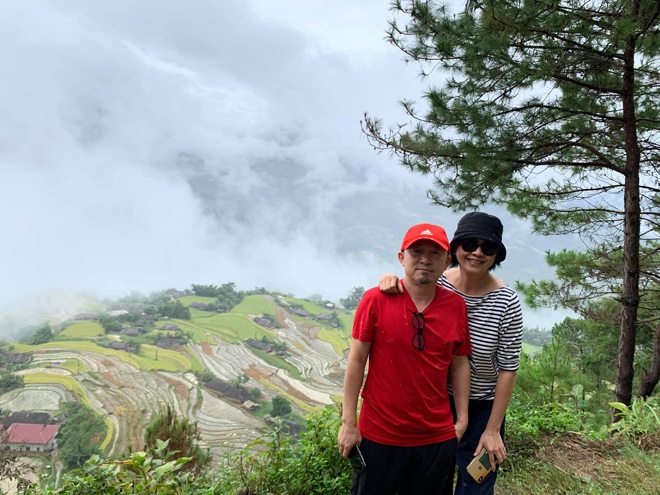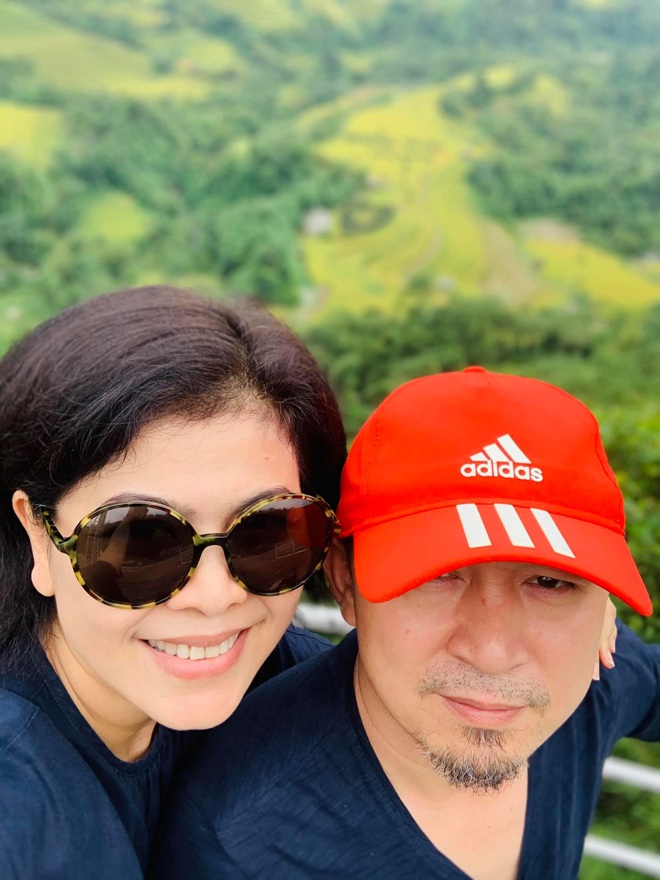 Often sharing happy images with her husband, Quoc Trung's wife causes sympathy with her bright smile and salty beauty.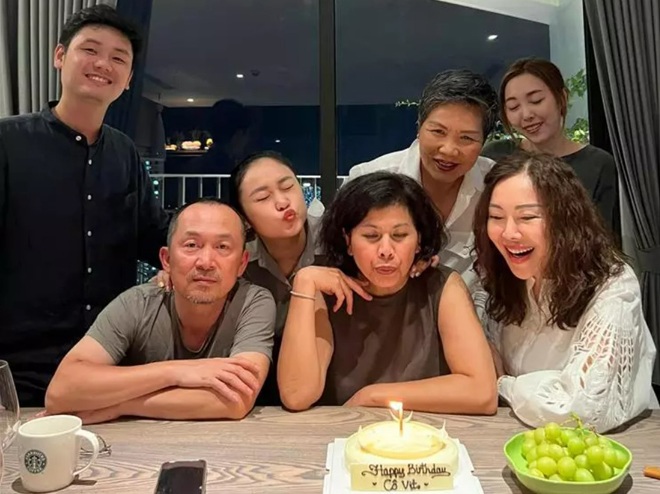 Quoc Trung's daughter – Thanh Lam is Thien Thanh and the male musician celebrates the birthday of "stepmother".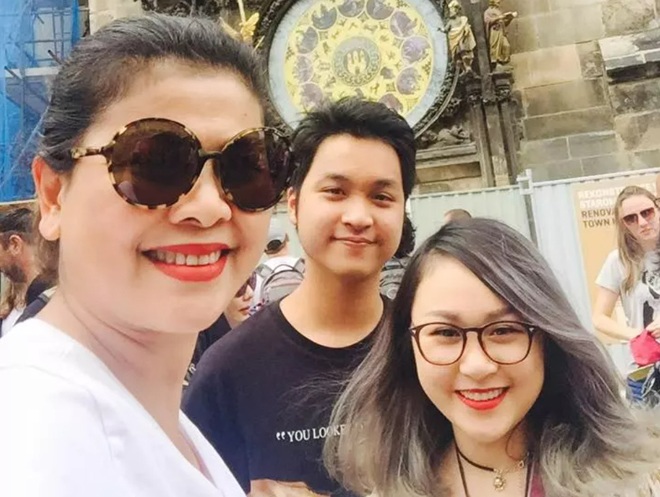 Thien Thanh and Dang Quang have respect and love for Huong Lan because she takes care of them both like her own children.
You are reading the article
The male judge was told by his biological father not to participate. Vietnamese voice is better and 2 marriages attract attention-Star

at
Blogtuan.info
– Source:
Eva.vn
– Read the original article
here