According to Al Jazeera radio, on June 1, the White House confirmed that the United States would send the M142 High Mobility Artillery Missile System (HIMARS) to Ukraine to help it defend its territory in the conflict with Russia. Washington announced the systems as part of a new $700 million package of military aid to Kiev, which includes helicopters, Javelin anti-tank weapons systems, tactical vehicles, spare parts and supplies. many other weapons.
Medium-range missile systems have long topped the list of weapons that Kiev has asked for Western support, as Russia shifts its strategy to focus on attacking the eastern regions of the country. .
In a statement on June 1, President Biden announced: "Today, I announce a meaningful new package of security assistance to deliver critical and timely aid to the Ukrainian military. This new support will equip Ukrainian forces with new capabilities and modern weapons, including the HIMARS system, for the country to defend its territory." He said these weapons will help Ukraine "fight on the battlefield and be in the strongest possible position at the negotiating table".
The newly announced military aid package is the 11th aid package that the US has provided to Ukraine since Russia launched a military operation on February 24. In total, the United States has spent about $4.5 billion in military assistance to Ukraine since the outbreak of the conflict, including rocket artillery in April, the most powerful before HIMARS.
The power of the HIMARS . system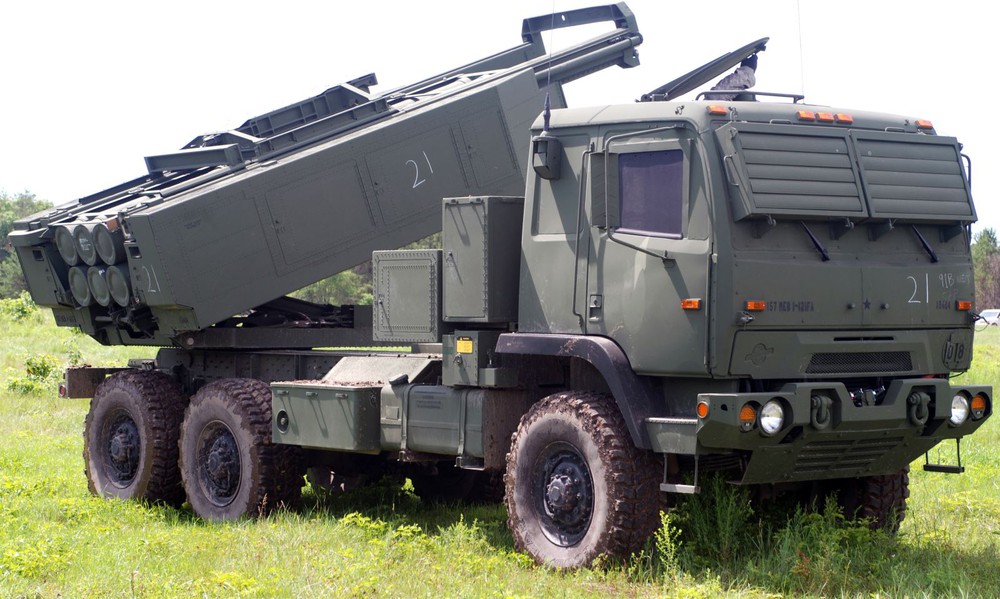 US High Mobility Artillery Missile System (HIMARS). Photo: Military News
HIMARS is a lightweight, high-tech rocket launcher mounted on a wheeled chassis that is lighter, faster and more maneuverable on the battlefield. Each HIMARS system can carry six GPS-guided missiles, which can be recharged in about 1 minute with only a small crew.
Analysts say the system is significantly more reliable than other missile systems used by Ukrainian forces.
The highly mobile artillery missile system provided by Washington to Ukraine has a range of about 80 km, more than twice the range of the M777 artillery pieces provided by the US and was introduced into the Ukrainian battlefield in May. This point makes it possible to deploy in a position out of range of Russian artillery, on the other hand can threaten Russian complexes. In addition, it also threatens Moscow's logistics depots.
The U.S. military has deployed several HIMARS systems in Europe, and NATO allies Poland and Romania also possess these systems. It remains unclear how many HIMARS systems the US will send to Ukraine.
But some analysts say HIMARS will be a "game changer" at a time when Ukrainian forces seem to be struggling under the fire of Russian artillery. But others argue that the system will not be able to suddenly turn the tide in a war that has entered its fourth month.
Why is HIMARS considered a "game changer" in Ukraine?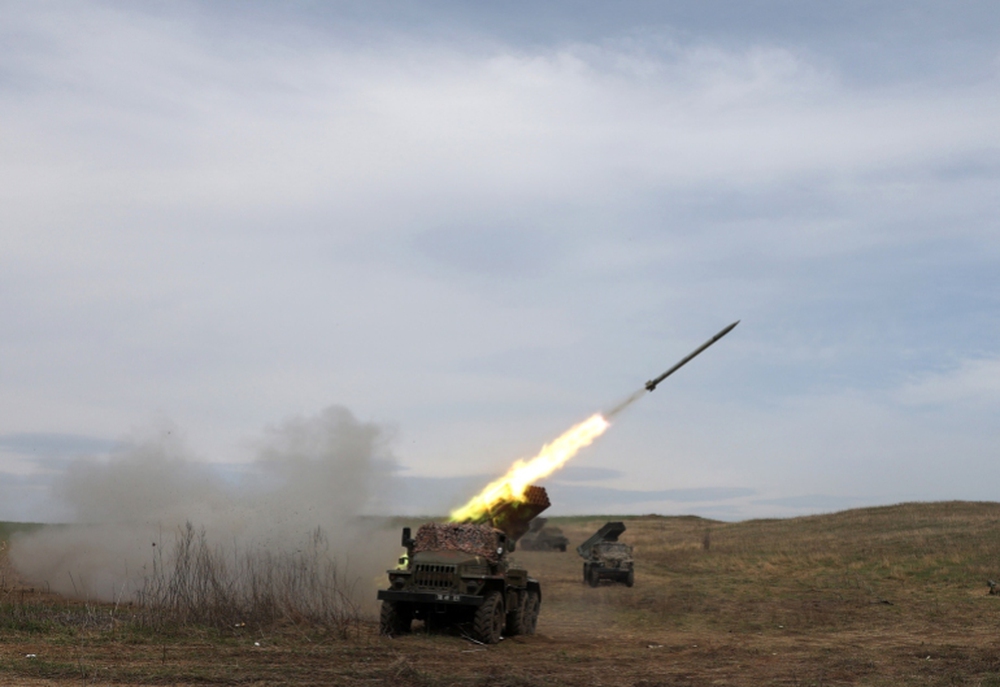 A Ukrainian BM-21 Grad multiple rocket launcher fires at Russian troops in the Donbas region. Photo: AFP
Ukrainian officials have long called for the United States and the West to hand over long-range artillery systems that would help the country push back Russia's advance eastward, a stretch of plains considered harder to defend than other areas. crowded urban.
On May 28, as Russian forces entered the strategically important city of Severodonetsk, Ukraine's presidential adviser, peace negotiator Mykhailo Podolyak, once again called on the US and the West to provide long-range weapons. help the country turn the tide.
According to experts, HIMARS will give Ukrainian forces the ability to attack further behind the Russian line. They will also be able to launch attacks from a better protected distance.
"Broadly speaking, Ukraine's artillery arsenal has a longer and larger range than Russia's," said Samuel Cranny-Evans, a research analyst at Britain's Royal United Services Institute. While if upgraded, the systems that Russia is using, especially the BM-30 Smerch, can provide sustained fire and destruction at a distance of up to 90 km or 120 km.
"First of all, HIMARS will provide Ukraine with access to Russian systems if they operate out of range of howitzers. In addition, longer-range systems can be used to engage the system. Russian command and control. This is extremely important for Russia's ability to sustain the war," he said.
Cranny-Evans added that the effectiveness of the new systems will ultimately "depend on Ukraine's ability to carry out reconnaissance and intelligence-gathering functions from Russia, and to coordinate the system." that system with new artillery weapons when they come into service".
Why did the US send HIMARS to Ukraine at this time?
The United States has been pondering whether to supply weapons that threaten to escalate the conflict beyond Ukraine's borders. So far, Washington has not publicly supported any short-range Ukrainian attacks on Russian territory – with missiles, drones or helicopters.
Although theoretically, HIMARS could reach Russia if fired from an area near the border. However, US officials said "the Ukrainians have made a commitment that they will not use these systems to attack Russian territory". But the Kremlin bluntly stated that Russia did not believe this commitment of the Kiev government.
The US has announced that it will not supply Ukraine with a highly mobile artillery missile system with a range of 300 km. Instead, the type of missile that Washington gave Ukraine only had a range of about 80 km. With the above range, HIMARS is considered a medium-range missile system. But the Pentagon announced that the US would not rule out the possibility of supplying Kiev with more HIMARS systems after receiving feedback on the operation.
Russia said that the US decision to exclusively deliver HIMARS to Ukraine would increase the risk of a direct confrontation between Russia and the US. The Kremlin harshly criticized the US decision, accusing Washington of adding "fuel to the fire".
Russia has repeatedly warned the West against supplying Ukraine with weapons as that would only prolong hostilities, not change the outcome, thereby causing further damage to Ukraine and its people. this country. Moscow also claims that Western weapons stockpiles in Ukraine are a "legitimate target" of Russian forces.
You are reading the article
The power of the HIMARS system that the US is about to send to Ukraine

at
Blogtuan.info
– Source:
Soha.vn
– Read the original article
here