The story of "brothers and sisters" in the Trinh Lord's palace in Tonkin was written by author Samuel Baron in the book. Description of the Outer Kingdom Published by Omega and Social Science Publishing House, it tells about the life of Lord Trinh Can (reigned from 1682 – 1709), following the previous generations of Gods, Trinh Kiem (in power 1545 – 1570), Trinh Tung (reigned). 1570 – 1623), Trinh Trang (reigned 1623 – 1657) and Trinh Tac (reigned 1657 – 1682) with many fascinating documents.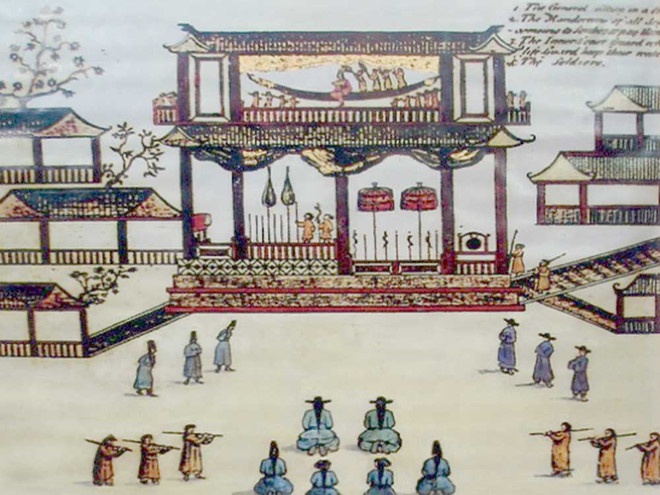 Doubts lead to purge
The Trinh Lords in Tonkin, according to the book cited, were described mostly in moderation, without the bad qualities that tyrants often have: ambition, greed, cruelty…, but often referred to him. brothers and sisters in important positions such as provincial governors, army commanders, marshals, governors… and used them in noble affairs of the court to be worthy of the brotherhood of God. However, in the reign of Lord Trinh Tac, a murder occurred due to suspicions of brothers, leading to a rather painful purge.
That is the story of Lord Trinh Tac who imprisoned Ninh Quoc Cong Trinh Toan, the youngest son of Lord Trinh Trang, his younger brother and also the biological uncle of Lord Trinh Can later. It is well known that Ninh Quoc Cong Trinh Toan was a man of great merit in repelling the rebels in Nghe An during the 5th conflict (1655 -1660). Due to his talent and prestige in the army, Trinh Toan was suspected by Trinh Tac of plotting to arrest him and try to kill him to avoid disaster.
According to the book, Trinh Toan (whose name in the book was written by Samuel Baron is Chechenging) has all the virtues of a person who is respected by everyone: virtuous, liberal, heroic, generous…so he is treasured by soldiers. lovingly called him father, while the enemy was terrified by his prestige in Tonkin, his image was "the flash of Tonkin". Knowing that his brother was suspicious of his kindness, Ninh Quoc Cong Trinh Toan tried to find ways to "clear up" and often pushed glorious achievements on the battlefield thanks to Lord Trinh Tac's commanding skills. He humbly admits that he is just a follower of Lord Trinh's instructions and swore absolute loyalty. At first, God still believed in this oath, but gradually, without understanding why, Lord Trinh Tac ordered Trinh Toan to urgently summon Trinh Toan and a few soldiers to the palace while fighting the Cochinchina army in the southern border. . Upon his arrival, Ninh Quoc Cong Trinh Toan was arrested and imprisoned in a prison near Lord Trinh's residence.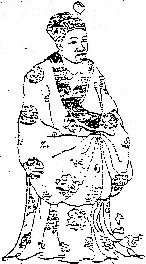 Since then, Trinh Toan was imprisoned for several years without any valid reason to be executed. Author Samuel Baron continued: "But perhaps fate arranged for his departure: Around 1672, a large number of soldiers of no less than 40,000 men, in the capital Ke Cho, occupied every corner. of the Trinh Lord's residence, causing fear of riots and commotion everywhere, making people afraid to flee the city and flee to the countryside. Soldiers came to the Lord's palace and shouted loudly…". The situation at this time was extremely dangerous, with the risk of affecting the survival of the kingdom, so Lord Trinh invited many courtiers to consult. A great mandarin said: "Grab a few oligarchs and kill them, it will frighten the rebels." Therefore, discovering that the rebel soldiers were trying to break the prison to rescue Trinh Toan in order to honor him as Lord, right in the night, Lord Trinh Tac mixed a dose of poison and sent a trusted eunuch to bring it to him. asked Ninh Quoc Cong Trinh Toan to drink it all.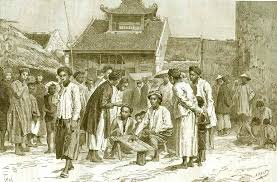 "He then guessed the gift God had given him. Trinh Toan prostrated himself to Lord Trinh's palace, then bowed four times, then drank the cup of poison. A few hours later he died – a death caused by his own great virtue and the great love the soldiers had for him," wrote Samuel Baron bitterly.
The very next morning, after the murder of Ninh Quoc Cong Trinh Toan was completed, Lord Trinh Tac opened a treasury to distribute silver and copper coins to the soldiers, thus temporarily avoiding the continuation of the riot. After that, other mysterious deaths that no one understood the reason for also happened to many people one after another until Lord Trinh Tac died in 1682 and Trinh Can was the son to succeed his father, closing a page of history about a story. the mysterious "brother and sister" story of this period.