Quân Sự
Turkish fighters were 'caught' using US weapons supplied to Ukraine
Avia.pro reported that recently, Turkish fighters in Syria were given hundreds of Stinger shoulder-fired missiles, possibly from Ukraine.
According to some sources, Turkish fighters participating in the Turkish military operation in Syria have received Stinger mobile air defense missile systems, which were brought from the territory of Ukraine.
The delivery of the Stinger anti-aircraft missile was carried out by the Turkish military, however, in the context of the most active Russian air and military forces in the region, experts say that this is an "act" very serious provocation."
It is known that the mobile Stinger anti-aircraft missile systems were delivered even to relatively small detachments of fighters who began to advance towards Manbij (today one of the important cities in Syria) without Ankara intends to take control.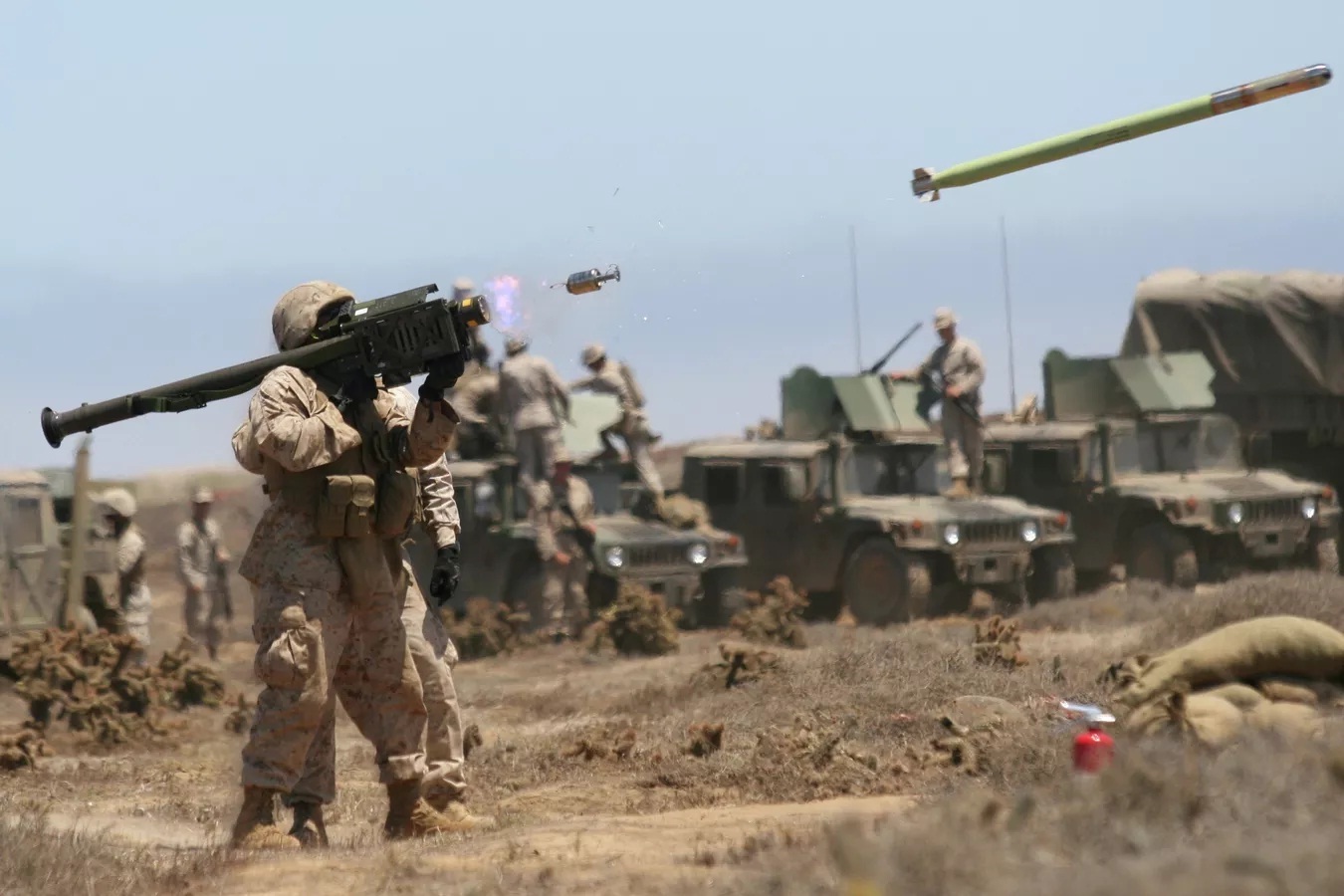 The Stinger man-portable air defense missile made by Raytheon is gaining popularity in Ukraine. (Photo: United States Marine Corps)
However, according to some other sources, the Ukrainian side may transfer hundreds of US Stinger shoulder-fired missiles to Turkey in exchange for the upcoming delivery of Bayraktar TB2 attack drones, while Currently, it is not clear why the Turkish fighters were given Stinger missiles. The Turkish and Ukrainian defense ministries have not yet commented on the incident.
Earlier, the US military recently said it had signed a contract worth 625 million USD with Raytheon Technologies Corporation to buy Stinger anti-aircraft missiles to replenish its stockpile.
Since February this year, the US has shipped about 1,400 Stingers to Ukraine. America's allies also want to buy Stinger to fill a shortfall due to their aid to Ukraine in recent months.
According to the sources, the new contract amounted to 1,468 Stinger missiles and estimated delivery time could take up to 30 months.
On the US side, it is known that the Pentagon has not ordered new Stinger missiles for about 18 years. US Defense Department officials are also concerned about the dwindling stockpile of Stinger missiles.
Currently, the US military has limited use of its stockpile of Stinger missiles while waiting for the development of the next generation of mobile air defense systems.
The FIM-92 Stinger is a man-portable missile that can be launched from a single-person air defense system. The missile can also be fired from a variety of locations, including ground vehicles, helicopters and airborne troops.
The Stinger missile is 1.52 m long with a diameter of 70 mm. The wings of this rocket are 100 mm long. The rocket weighs 10.1 kg. If you include the launch tube and sight, the missile weighs 15.2 kg.
The Stinger is used to respond to low-altitude threats (from 3,800 m or less) and can fire at targets at a range of 4,800m. The maximum speed of this missile is Mach 2.54 (750 m/s). Once launched, the warhead will self-explode after 17 seconds thanks to the self-explosion timer.
Peace (translation summary)
You are reading the article
Turkish fighters were 'caught' using US weapons supplied to Ukraine

at
Blogtuan.info
– Source:
infonet.vietnamnet.vn
– Read the original article
here