Tech
What you need to know about Gorr the God Butcher, the god-slayer who is about to take on Thor on the silver screen
Thor Odinson, Marvel's muscular thunder god, will return to the big screen in July with the blockbuster Thor: Love and Thunder, the second MCU movie in 2022. This time, Thor will have to face the challenge. face Gorr the God Butcher, the famous god-slayer who defeated dozens of different gods in the original comic book.
Christian Bale is the one chosen to recreate Gorr's tragic story, from being an ordinary, small individual in the universe, to being devoured by the flames of hatred and confronting the world. God to restore justice for his family. Here are the most interesting details surrounding this villain.
Gorr's life can only be summed up in one word: Loss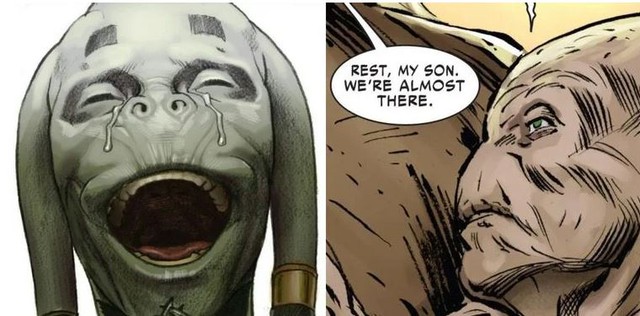 According to the development of the Thor: God of Thunder #6 story chapter, before becoming a god-slayer, Gorr was a gentle, background man, living on an unknown barren planet where the sun did not ever dive. He and his family owned almost nothing of value, no food, no home. His father sacrificed himself for the gods his tribe had blindly worshiped. His mother died in the clutches of sand tigers.
Years later, Gorr's small family did not escape the same tragedy, when his wife and children died one after another due to hunger and disease, despite sincere prayers to the gods every day. Belief in the gods also died with them, and Gorr believed that there were no gods in this world after the tragedies he experienced.
That is why when he discovered that the gods really existed, Gorr was extremely indignant because he thought that they had ignored his prayers, as well as those of other tragic fates. Leaving behind his gentle nature, leaving behind an honest life, Gorr began his god-slaying journey, thereby becoming one of the most impressive, complex, and dangerous villains Thor has ever faced.
Gorr's sword is Marvel's first cosmic parasite
After losing his family and tribe, Gorr happened to witness the battle between the god of light and the god of darkness Knull. Blinded by hatred, he attacked them with their own weapon, the All-Black Necrosword, a treasure that immediately formed a strong bond with him.
This sword is considered to be the first cosmic parasite (symbiote), created by Knull, the ancient god of darkness, to fight other gods of light. After having his ultimate weapon stolen by Gorr, Knull continues to research and experiment with many other symbiotes, which are now spreading across the Marvel universe at breakneck speed.
From the case of Venom, we can infer what the All-Black Necrosword can do for Gorr. Not only does it help him become immortal, possessing super strength, it also allows Gorr to easily fly, and create an army of Black Berserkers to hunt and destroy all the gods in the universe. There have been stories that the energy of this sword will accumulate over time, until it is strong enough to make darkness cover everything.
After Gorr was defeated by King Thor, the All-Black was thrown into a black hole to prevent future danger. However, several centuries later, Thor was forced to use it in his war against the planet-eating Galactus. Next, this sword was continuously passed through the hands of many notorious villains such as Ego, King Loki or Galactus himself, before being completely destroyed by Thor with the magic hammer Mjolnir.
Gorr has killed dozens of gods in the Marvel universe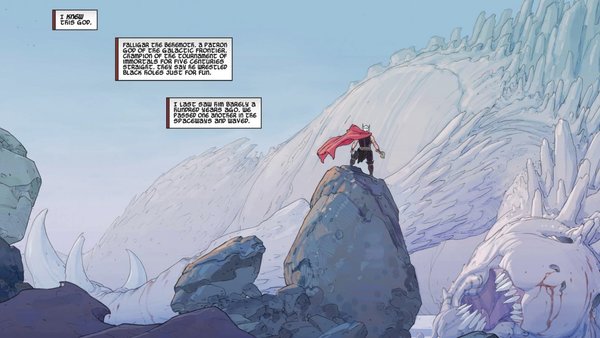 After obtaining the All-Black Necrosword, Gorr spent thousands of years hunting the gods across the universe, before being stopped by Thor. Only the Thor: God of Thunder series alone has had 18 of his victims, and many details show that that is not the final number. Not only killing, Gorr also captured a number of gods, including Viking Thor and Thor's nieces, and made them slaves to serve his Godbomb project.
The list of Gorr's victims continued to stretch through each chapter. Among them are the Emperor and Queen of Garden Eternal; Voord Bloodeye, the executioner of Badoon; Zorr'kiri, the Skrull goddess of love; or Falligar the Behemoth, the giant monster that appeared in Thor: Love and Thunder trailer.
Gorr has faced 3 different versions of Thor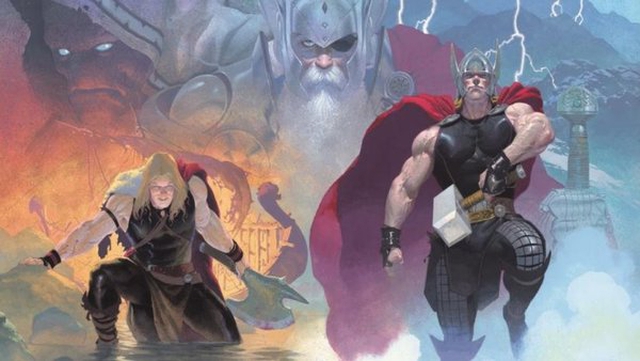 The Thor: God of Thunder series has described the entire story of the confrontation between Gorr and Thor from 3 different perspectives, from 3 different timelines, and of course with 3 separate versions of Thor. .
First, we have Viking Thor, a young, eager, arrogant variant of the thunder god who mistakenly thinks he can defeat Gorr on the first encounter. The second is Avenger Thor, one of Earth's bravest heroes, who has sworn to protect Midgard at all costs. And finally, King Thor, the old and lonely version of Thor, who witnessed the death of everyone he loved with his own eyes. Gorr only suffered defeat when these 3 beings joined forces together in the future timeline.
Gorr is not the first god-slayer in the Marvel universe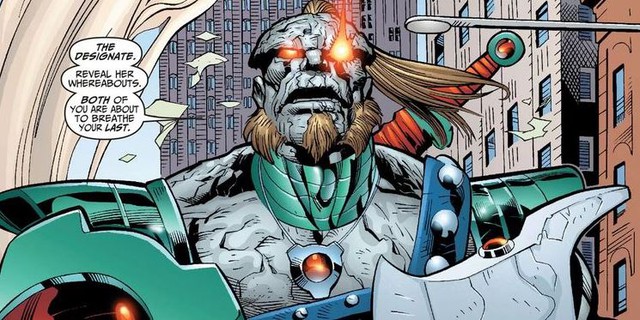 Gods, not only exist in large numbers, but are also quite common in the Marvel comics universe. Therefore, it is not difficult to understand when there are many villains with an obsession to destroy them, such as Mangog, Gorgon or Desak. In particular, Desak is probably the name that bears many similarities with Gorr the God Butcher.
Also known as the Destroyer of Gods, Desak Sterixian was originally a devout follower of Kronnitt, a god of his home planet. However, after being sacrificed Loatia, Desak's daughter, Kronnitt still decided to attack his world. At this time, Desak immediately used a magic gem to defeat and destroy the person he had worshiped before. Similar to Gorr, he went from being a believer in the gods to becoming their own ferocious god, just because of the loss of faith and immersed in disappointment and resentment.
Gorr once built a bomb to destroy the gods in the multiverse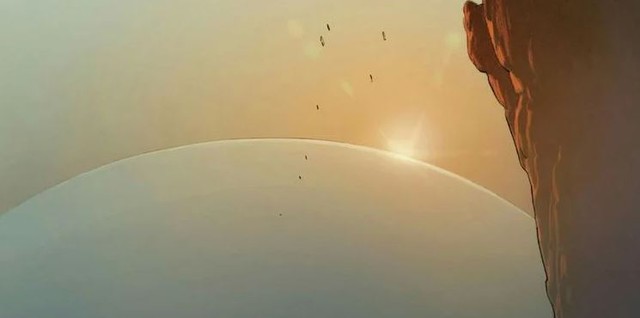 After a god-slaying journey that lasted for thousands of years, Gorr realized he needed to speed up his "work progress" even more. And so he turned to the bomb god, Shadrak, forcing him to reveal the blueprint for a device called Godbomb, with the ability to destroy the gods in all space and time.
Gorr used Godbomb in the final battle, as a decisive blow to end his illustrious career. However, Thor was quick to thwart his ambitions by absorbing the full power of the explosion, saving the lives of all the gods in the world.
Gorr is resurrected by King Loki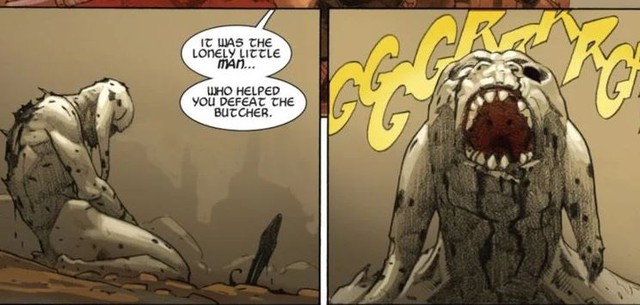 After being defeated and destroyed by Thor, Gorr was thrust into an empty void within All-Black. However, not long after that, he was resurrected by a variant of Loki, King Loki. Immediately, Gorr took back his sword, directly killed another version of Loki – the previous host of All-Black, and then planned to eliminate Thor and Loki.
To put an end to this once and for all, Thor had to unleash the full power of Tempest, while Loki did what he did best – distract his opponents. After all, the All-Black symbiote was completely annihilated, and Gorr, now having lost his mind, was taken to Indigarr, to live a simple, quiet life, away from the chaos of the universe.
Gorr causes Thor to lose faith in himself, losing the ability to use the hammer Mjolnir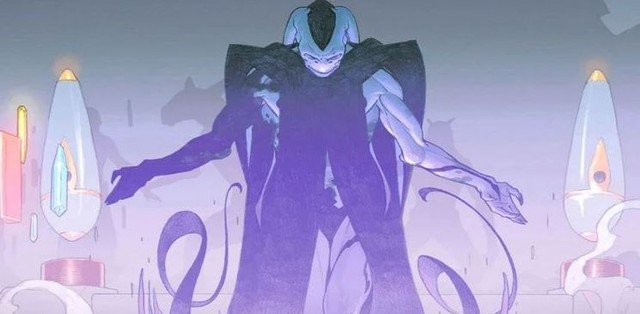 Although the god-slayer only appears in 11 chapters of Thor's story, the legacy that Gorr left behind is not only limited to his physical limitations or his terrible plot. It was his anti-god ideal that made Thor always torment, question his conscience and doubt his role as a god in the universe. In the Original Sin series, Nick Fury also admitted to Thor that "Gorr was absolutely right" about the gods being unworthy of human worship and admiration.
That can be considered the final nail in the coffin that buried Thor's faith. The thunder god declared himself unworthy and lost the hammer Mjolnir. The hammer was left on the moon before becoming Jane Foster's new weapon. This event can be considered as the basis for a series of other storylines in the future, including The Mighty Thor, Unworthy Thor or War of the Realms.
According to CBR
You are reading the article
What you need to know about Gorr the God Butcher, the god-slayer who is about to take on Thor on the silver screen

at
Blogtuan.info
– Source:
genk.vn
– Read the original article
here