Right after the trial of the legal dispute between Johnny Depp and Amber Heard begins, the actress' attorney is Aquaman warned that the other side wants to turn this trial into a media "party", with a series of manipulations from social networks. Lawyer Ben Rottenborn said the lawsuit is not about "who the public likes more" or "who can "undermine" the other more." Instead, attorneys value evidence and the law as to whether Depp can meet his legal responsibility to prove that Heard lied about his identity.
Rottenborn asserted: "This actor can't do it. The evidence is not on Johnny Depp's side."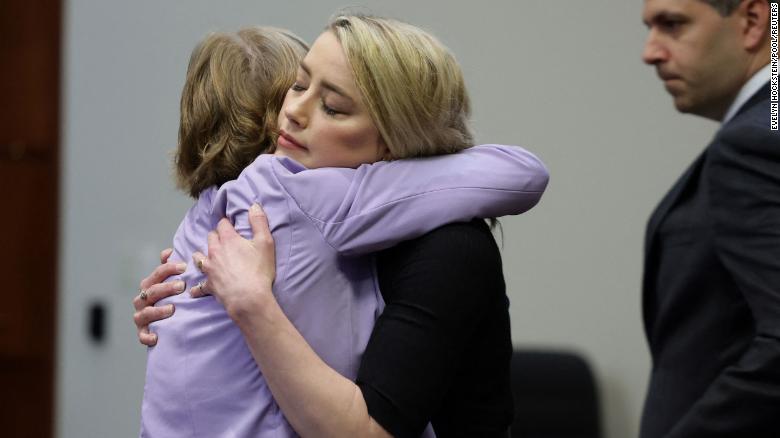 However, seven weeks later, the jury ruled in favor of Johnny Depp. Seven jurors reached a final verdict on "clear and convincing" evidence that Amber Heard lied about her ex-husband when she wrote a 2018 article in the newspaper. Washington Post, describes himself as a "public figure representing domestic abuse". They also ruled in Amber Heard's favor on one of the three counterclaims, but overall Johnny Depp still won. Depp was awarded $15 million, or $10.35 million under Virginia's punitive damages limit, while Heard was only granted $2 million.
"What the jury is saying is that both are wrong," said Lawrence McClafferty, a trial attorney based in Fairfax, Virginia, where the trial was held.
As Rottenborn predicted, the evidence does not support either side entirely. Jurors were shown messages in which Depp disparaged his ex-wife and said he wanted to drown her. They heard Depp's substance abuse testimony, saw pictures of both actors with bruises on their faces, which each said were the result of blows from the other. In addition, they listened to recordings of the two sides' brutal arguments.
In 2020, judge Andrew Nicol looked at much of the same evidence in the UK and ruled in Amber Heard's favor, finding that her allegations were "essentially true".
But in Virginia, the jury was more convinced by Depp's account. During his four days of testifying, Depp told the jury that he sometimes displayed "dark humour," however, he had never hit her and would never hit any woman.
"It's crazy to hear the terrible accusations of violence, especially sexual violence, that she accuses of me. No human being is perfect. But I've never committed abuse in my life. sexual abuse, physical abuse," Depp said last week in court.
Johnny Depp is more trustworthy than Amber Heard
The attorneys who watched the case all said that the more reliable person would win and it was Johnny Depp who left the trial with a smile in the end.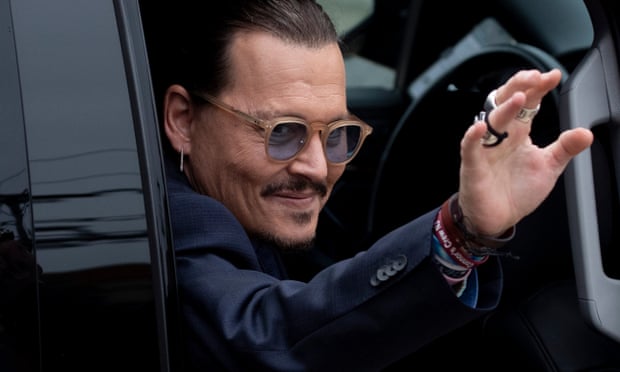 "Never underestimate the power of the stars in the courtroom. It's a long way. I don't care what the law is, what the truth is. If you have a celebrity in the courtroom. he's winning 95% of the time. Looking at all of his flaws and bad behavior, the jury doesn't seem to mind at all about it," said Dave Ring, trial attorney in Los Angeles. speak.
Mitra Ahuraian, a Los Angeles-based attorney who commented on the case, said that the jurors appeared to agree with public opinion and most of the public was on Johnny Depp's side.
"It was her demeanor more than anything. Intuition told us she wasn't being honest," Ahouraian said of Amber Heard during the trial. She also said that Johnny Depp, on the other hand, appeared to be "authentic" and "natural" and did a great job of accepting his flaws.
"That's what makes him so believable. He comes out the way he is," he said.
New York-based lawyer Valentina Shaknes said she also finds Depp more sincere and trustworthy than Heard. However, she admits there was an element of crowd influence on the jury's verdict.
"You have two movie stars. It's a contest to see who is the better actor. Each accuses the other of giving the performance of their lives. Is this a judgment on your acting ability? they don't?", said the lawyer.
Many experts predict that the jury will find both sides to be so wrong that they will not take sides. However, the special ruling was a $5 million punitive award for Depp, showing that they don't like Amber Heard.
"The jury didn't like Amber Heard. They didn't like what she did. They didn't like the image she showed at trial," Ring said.
You are reading the article
Why did Johnny Depp win the lawsuit against his ex-wife?

at
Blogtuan.info
– Source:
danviet.vn
– Read the original article
here