Thế Giới
WORLD NEWS June 2: North Korea adds 96,610 people with fever symptoms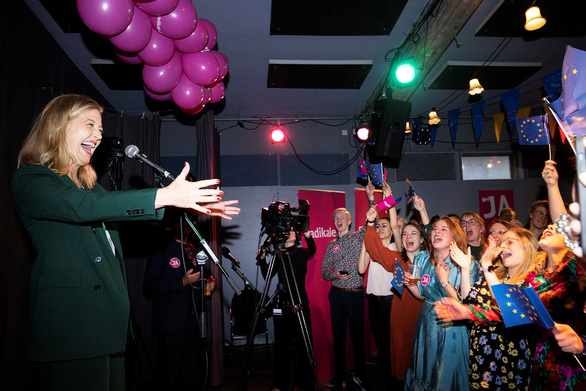 The leader of the Liberal Socialist Party of Denmark celebrates the voting results with members in Copenhagen on the evening of June 1 – Photo: REUTERS
* "Tonight, Denmark has sent an important message to our allies in Europe and to NATO and to Putin," said Danish Prime Minister Mette Frederiksen after the results of the vote were announced. 67% support joining the Common Security and Defense Policy (CSDP) of the European Union (EU).
Denmark is currently the only one of the 27 EU member states not participating. If the country abandons its policy of independence, it would be the next major shift in European policy after the conflict in Ukraine.
* The cult lawsuit between two movie stars has ruled with a great disadvantage belonging to female star Amber Heard. Court forced female star of Aquaman will have to pay $10.35 million to ex-husband Johnny Depp (including 10 million in damages for smearing + $350,000 in modeling fines). In the opposite direction, Depp also had to pay $ 2 million to his ex-wife for libel.
Thus, American star Amber Heard had to pay 8.35 million USD for her ex-husband while she was divorced when she received 7 million USD.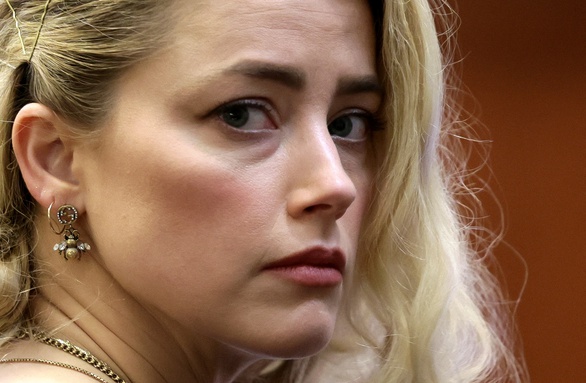 From the position of being a victim of domestic violence, female star Amber Heard became hateful and could lose her career – Photo: REUTERS
* June 1, US President Joe Biden announced that the US will provide a new weapons package to Ukraine that includes highly mobile artillery missile systems., a high-precision weapon that can accurately hit targets at a distance of 80km. The system is said to be worth $700 million.
"The United States will stand with our Ukrainian partners and continue to provide Ukraine with weapons and equipment to defend itself," Biden said.
The same day, the Pentagon said the US would provide Ukraine with four highly mobile artillery missile systems to extend Kiev's range in the conflict with Russia, and said about three weeks more training is needed. to use this system.
US Secretary of State Antony Blinken also said Ukraine has committed not to use long-range weapon systems provided by Washington against targets on Russian territory.
* The governor of Ukraine's Lugansk region, Serhiy Gaidai, said some civilians were sheltering from Russian shelling at a chemical plant in the city of Sievierodonetsk. According to Mr. Gaidai, there may still be inventories of dangerous chemicals.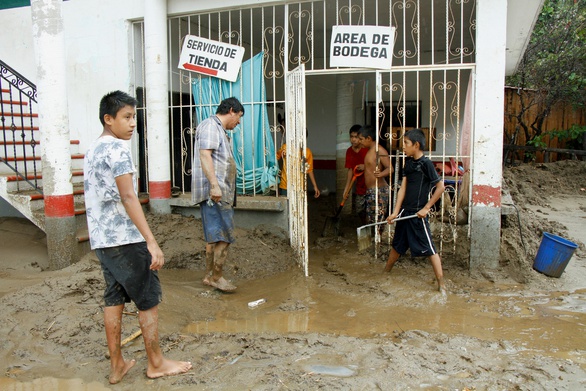 People clear mud at a local shop after Typhoon Agatha, in Barra Copalita, Oaxaca state, Mexico, June 1 – Photo: REUTERS
* On June 1, the governor of the state of Oaxaca, southern Mexico, said: At least 11 people were killed and 33 others were missing in floods and landslides caused by Cyclone Agatha . caused in southern Mexico.
According to Radio Al Jazeera, Typhoon Agatha made landfall near the town of Puerto Angel on the Pacific coast of Oaxaca state on May 30, with winds of up to 169km/h, bringing heavy rains and strong winds.
Agatha has weakened into a tropical storm as it moves inland, but has still caused heavy rains in the states of Chiapas, Tabasco and Veracruz over the past two days.
The local civil protection agency has deployed forces to high-risk areas for floods and landslides to help people in case of need.
* June 1, US revokes a series of restrictions on flights to Cuba implemented under former president Donald Trump, including ending a ban on US flights to Cuban airports outside of Havana.
According to Reuters news agency, the US Department of Transportation issued the order at the request of Secretary of State Antony Blinken. Blinken said the move was "in support of the Cuban people and in the interest of US foreign policy".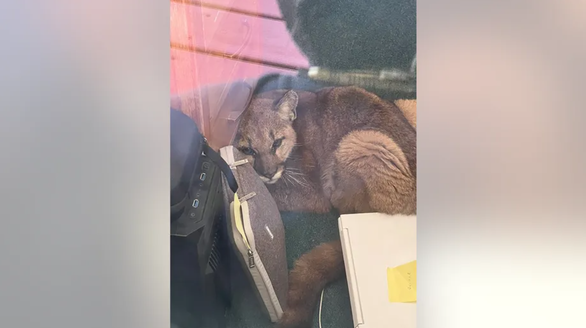 A lion cub curls up in a classroom in northern California, USA – Photo: FOXNEWS
* On June 1, a mountain lion cub wandered into a classroom in northern California, USA. According to Reuters, the lion is still safely curled up under the school desk, while wildlife officials are wondering how best to remove it from the school. The lion is said to have entered the campus of a high school here before students arrived for class.
* On June 2, KCNA news agency said North Korea recorded an additional 96,610 people with fever symptomsin the context of the country's nationwide shutdown to prevent the current COVID-19 outbreak.
However, the news agency did not mention whether North Korea had any new deaths.
* The UK Health Security Agency (UKHSA) says almost a fifth of monkeypox cases recorded in the country are linked to travel.
Specifically, the UK has recorded 34 cases of travel in other European countries, accounting for 18% of the UK's 190 total monkeypox cases.
* On June 1, Dublin Airport (Ireland) chief executive Dalton Philips said that Dublin Airport's forecast of staffing needs in 2022 had been proven "totally wrong" and The airport has cut too many staff during the COVID-19 pandemic.
According to Reuters, Mr. Philips apologized after more than 1,000 passengers missed their flights at the airport over the weekend. The lack of staff has forced visitors to queue for hours to get through security.
You are reading the article
WORLD NEWS June 2: North Korea adds 96,610 people with fever symptoms

at
Blogtuan.info
– Source:
tuoitre.vn
– Read the original article
here