Ăn ngon
Life Style
2 types of cabbage salad help lose weight very well but make it super simple
If you are determined to diet to "kill excess fat", we will motivate you with 2 cabbage salads that are both delicious and easy to make. And of course, super good weight loss support.
2 types of cabbage salad help lose weight
1. How to make cabbage and pineapple salad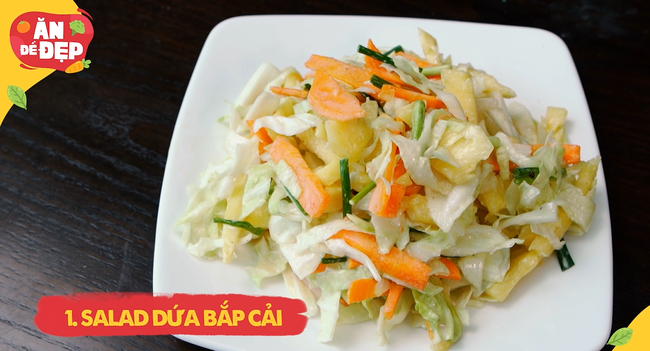 – Materials to prepare: 1 pineapple, 1 cabbage, 1 carrot, 3 scallions, 1 box of unsweetened yogurt and basic spices (olive oil, honey, sugar, salt).
– How to make pineapple cabbage salad:
You can peel the pineapple, remove the eyes and cut it into oblong pieces or diced. Peel the carrots, wash and grate them. Cabbage is also washed and shredded. Scallions remove the root, wash and cut into small pieces. After the preparation is complete, you put all the chopped vegetables into the bowl.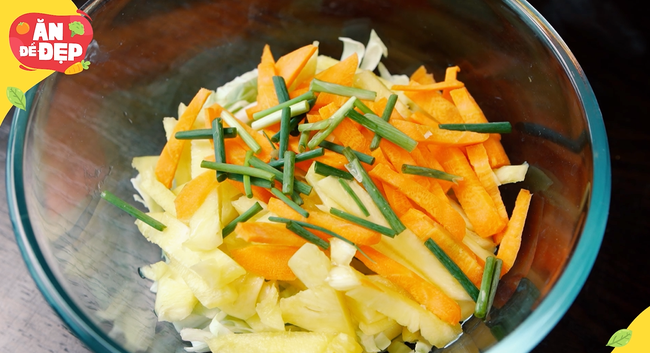 Next, you put in another bowl: 1 can of unsweetened yogurt, 1 teaspoon of brown sugar, 1 teaspoon of salt, 1 teaspoon of olive oil, 1 teaspoon of honey and 1 teaspoon of nuts. ground pepper. You mix the ingredients so that the seasoning and yogurt blend together.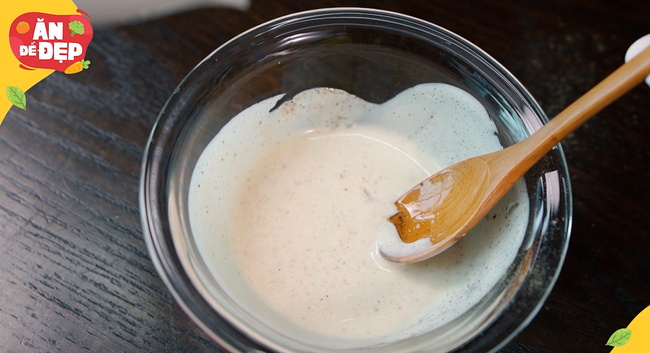 Finally, you pour the bowl of yogurt sauce just mixed into the bowl of vegetables and mix well. So you can enjoy it!
2. Coleslaw Salad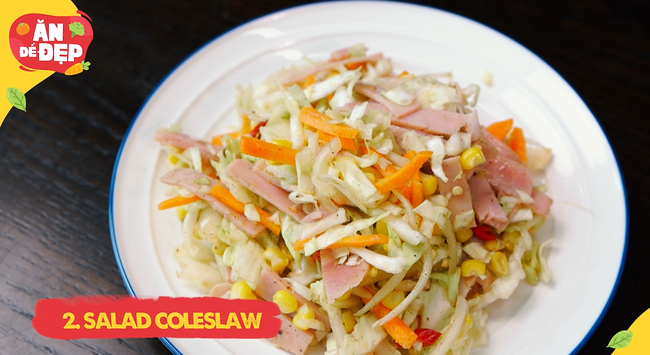 – Materials to prepare: 1 cabbage, 1 carrot, 1 onion, 1 boiled corn kernels, 1-2 chili peppers, 100g cold meat and basic spices (fish sauce, pepper, brown sugar).
– How to make Coleslaw salad:
You wash the cabbage, chop it. Chili peppers, cut into small pieces. Peel carrots and onions, cut into small pieces. Cold meat is also cut into small, long fibers. Place all ingredients in a bowl along with the corn kernels. Then, you add to the bowl of vegetables 1 tablespoon fish sauce, 1 tablespoon brown sugar, 1 teaspoon ground pepper.
Mix the ingredients well and transfer to a plate to enjoy!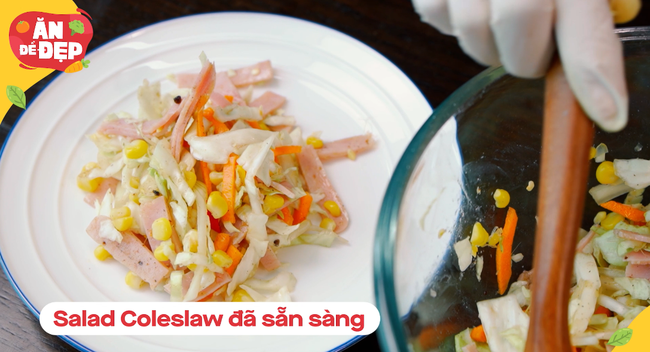 Above are 2 cabbage salads that help you lose weight that you can refer to to add to your lunch or dinner. Eating a lot of vegetables is always good, so don't forget to pin down how to make these 2 salads.
Cabbage contains 3.6 times more nutrients and vitamins than potatoes and 4.5 times more than carrots. Besides, the combination of vitamins A and P in cabbage also makes blood vessel walls more stable.
In particular, this green vegetable also contains anti-cancer substances such as sulforaphane, indoll-33 carbinol and phenethyl isothiocyanate. However, cabbage still has many other uses that very few people seem to know.
1. Anti-inflammatory
Cabbage contains Glutamine – this is a powerful anti-inflammatory. Therefore, regular consumption of cabbage can reduce the negative effects that inflammation, irritation, allergies, joint pain, fever and skin disorders cause.
2. Beneficial for the fetus
Cabbage contains a lot of folic acid – this is an important ingredient for the development of the fetus. Therefore, pregnant women need more cabbage to help support nutritional needs, ensure the comprehensive development of the baby later.
3. Benefits for the eyes
Cabbage is a vegetable that contains beta-carotene. Regular consumption of cabbage has been shown to help prevent macular degeneration and may improve eye health and prevent cataracts.
With these information and suggestions, hopefully you will have more motivation to eat cabbage salad every day!
https://afamily.vn/thuong-xuyen-an-2-mon-salad-nay-mo-thua-trong-co-the-se-so-phat-khiep-20220603122010826.chn
You are reading the article
2 types of cabbage salad help lose weight very well but make it super simple

at
Blogtuan.info
– Source:
Afamily.vn
– Read the original article
here