Tech
Are AI projects often deadlocked? LEADTEK RESEARCH INC
Follow along with LEADTEK Technology, NVIDIA's longtime partner, on the latest advancements on topics such as AI development environments, GPU resource allocation management, and intelligence solutions vision. bright.
From graphics cards to complete AI solutions, LEADTEK makes it easy for businesses to launch AI applications
Starting from a partnership in the Quadro graphics card and Tesla high-speed computing business, LEADTEK has seen NVIDIA GPUs become the core of the AI ​​image recognition compute acceleration chip.
Especially when NVIDIA launched the complete DGX solution including CUDA software, AI framework, and various tools to solve problems affecting GPU accelerated performance due to differences in hardware, operating system, etc. performance, and push the GPU to the pinnacle of AI applications.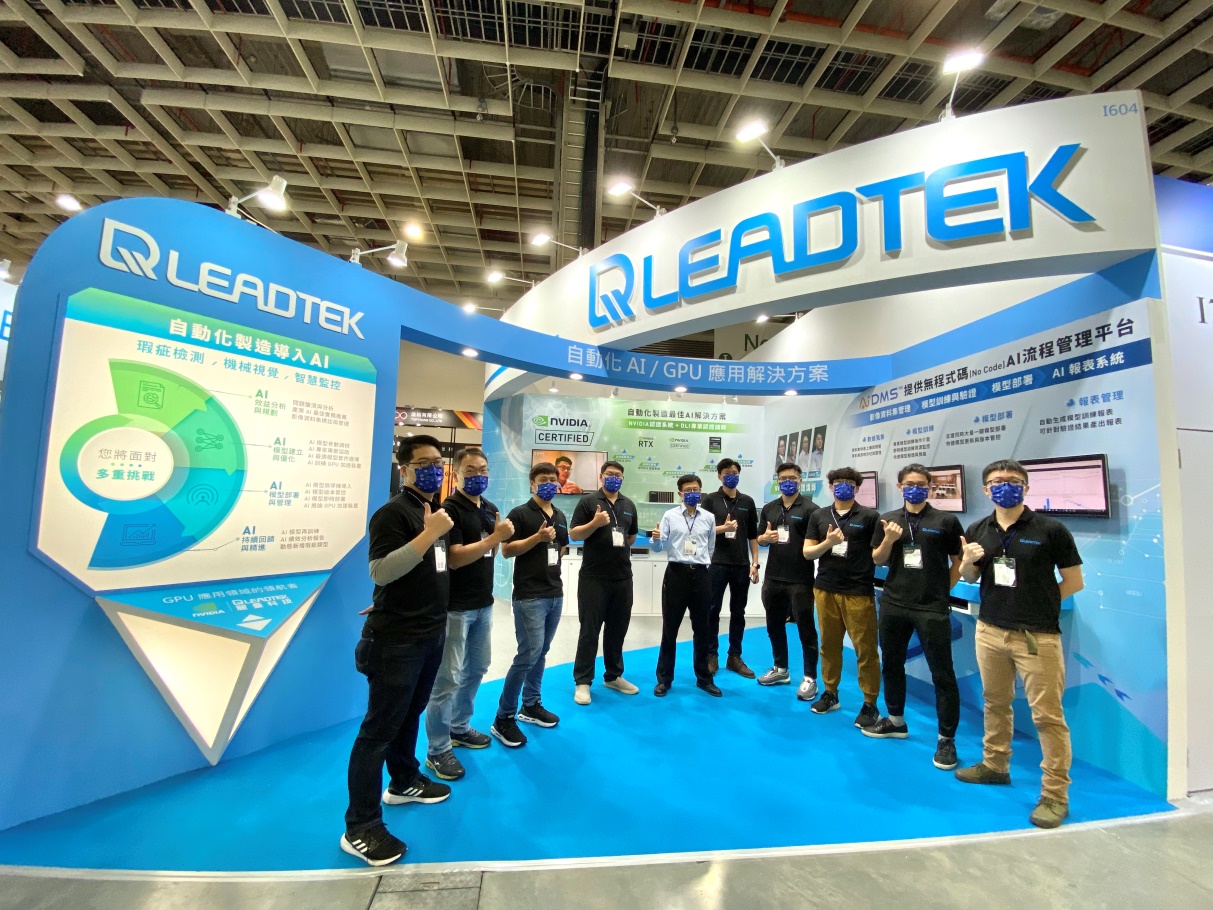 LEADTEK team at Taipei Automation Expo 2021 (Source: LEADTEK)
In the spirit of ensuring cost-effectiveness, LEADTEK has invested in advanced technology to develop a complete AI solution that matches the DGX architecture. With the right price, more and more businesses and organizations can get started with AI.
LEADTEK: The lack of maintenance and operational capabilities of enterprises is the main reason for the failure of AI projects
Having witnessed the development of AI in many enterprises, Mr. Richard Chou, General Manager of LEADTEK Computer Division, pointed out that the key to the success of AI projects is that enterprises must be able to maintain and operate. AI models, and consider practical application and implementation aspects.
Many companies outsource the project's PoCs, but when it is actually applied in an enterprise environment, the results are not as expected, they even set up AI departments and send human resources to attend training courses. about AI, but what they learn is sometimes not effective in handling real-life situations.
Mr. Richard Chou said that the main reason is that after transferring the outsourced AI model to the enterprise, the enterprise's AI engineer cannot retrain the model or change the parameters of the original model according to the results. model implementation is missing. Maintainability and operability are the reason why many businesses struggle with AI. Only by staying afloat before and after developing new models can enterprise AI teams work successfully.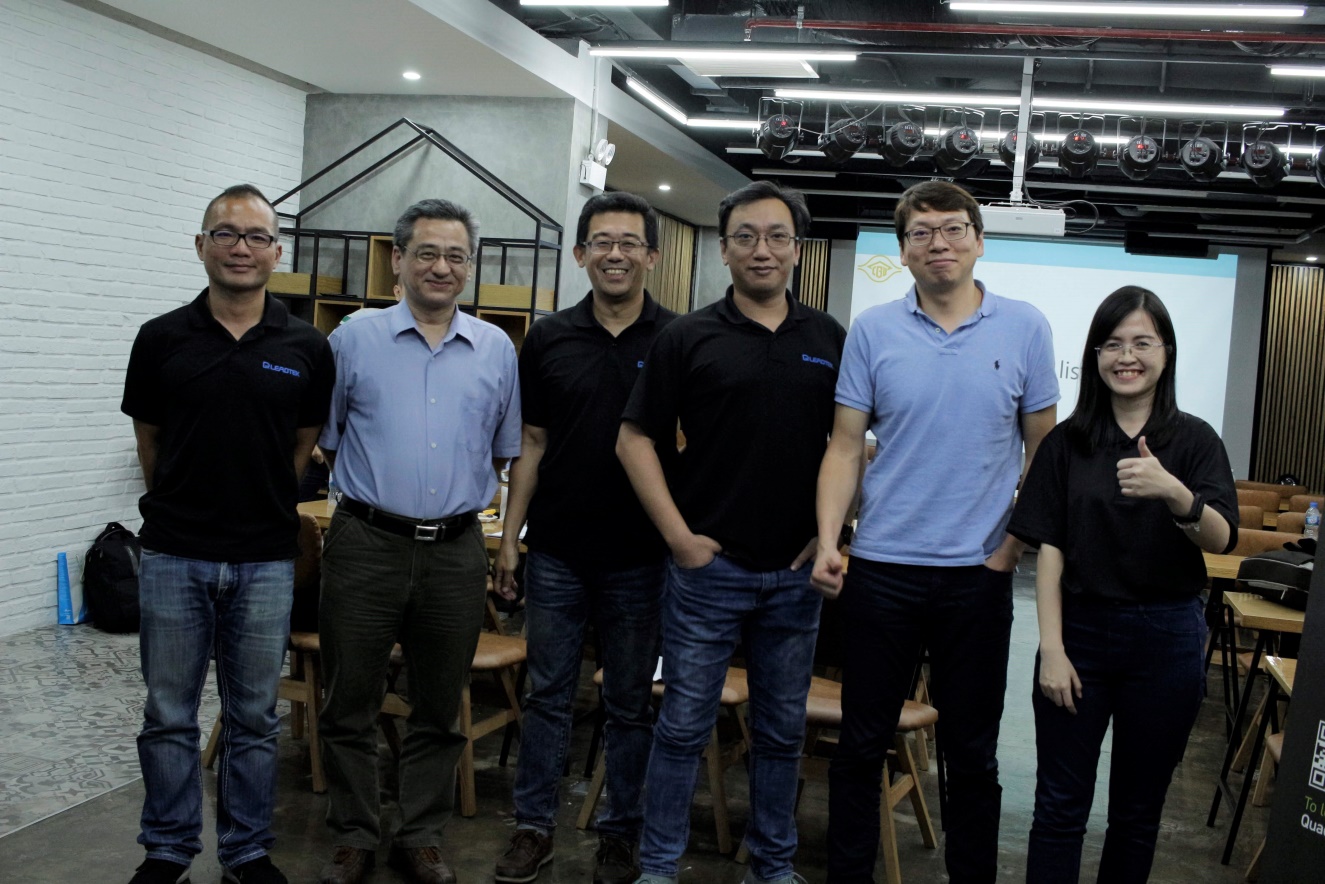 LEADTEK team at the conference "AI in practice and workstation solutions", HCMC in 2019 (Source: workshop)
According to Denis Chen, Computer Division Sales Manager, LEADTEK's AI solutions include Data Science workstations, GPU resource allocation and management tools, AIDMS models, and management systems. device management and other software, as well as preloaded AI development environments with many streamlined and lightweight toolkits, and all hardware and software NVIDIA GPU Cloud (NGC) Ready certified . Among them, AIDMS can help companies find the most productive model and apply it directly to improve the success rate of AI adoption.
LEADTEK's AI-powered product fault detection solution helps to optimize operating costs
For specific applications, taking the automated optical inspection (AOI) in manufacturing as an example, LEADTEK's computer vision solution can assist the AOI system in inspecting and grading products. error.
According to Ms. Nhu Tam, LEADTEK Sales Manager in Vietnam, LEADTEK's computer vision solution replaces manual labor to perform this inspection and can get out on average 90% of good products, saving money. manpower without having to adjust many times. Currently, LEADTEK computer vision solutions have diverse field experience in PCB, control board, metal casting, petrochemical, packaging process, semiconductor testing and other production lines .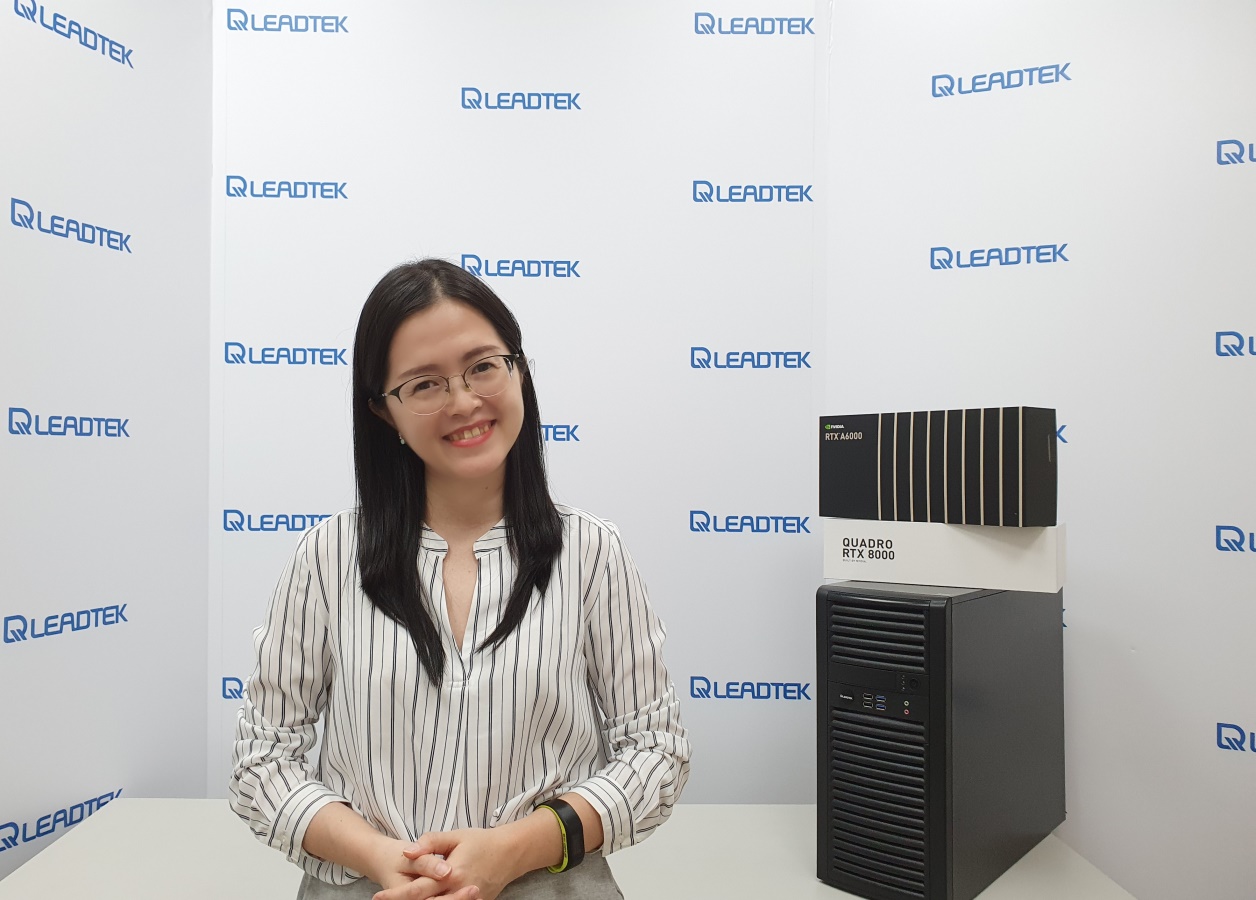 Ms. Nhu Tam – Sales Manager, representative of LEADTEK in Vietnam market (Source: LEADTEK provided)
In addition, AI technology is always changing from day to day, NVIDIA GPUs are constantly innovating, and different drivers or function libraries are constantly being optimized. "Since LEADTEK has followed the NVIDIA standard architecture development from the beginning, we can ensure that the software developed by LEADTEK is compatible with NVIDIA GPUs, both old and new. Different GPU lines may be available. combine depending on each project and utilize resources in the most optimal way to ensure that businesses investing in hardware are not wasted," said Ms. Nhu Tam.
LEADTEK is an organization whose instructors are certified by the NVIDIA Deep Learning Institute (DLI). In the future, LEADTEK will continue to roll out error detection models for different industries, so that companies can directly apply and refine without a team of programmers to develop, and help the industry production improves productivity further. LEADTEK's solutions are being distributed by partner Minh Khang Computer, one of the official distributors of LEADTEK in Vietnam market. Customers who have needs to learn about AI development solutions for businesses can contact for more detailed information.

https://genk.vn/cac-du-an-ai-thuong-be-tac-leadtek-research-inc-doi-tac-cua-nvidia-tiet-lo-nguyen-nhan-chinh-20220602183538519.chn
You are reading the article
Are AI projects often deadlocked? LEADTEK RESEARCH INC

at
Blogtuan.info
– Source:
genk.vn
– Read the original article
here