Kim Phuong started her acting career at the age of 20. Up to now, she has participated in more than 20 films and received about 6 awards in her career and more than 10 nominations for best actress.
Kim Phuong is one of the famous actresses of Vietnamese cinema, through movies like Children of the Saigon Rangers, White Dollar, Curve Dance, Life's Crossroads, Changing Fate and the latest is Underground storm. To play the role of Phuong De in The children of the Saigon army, Kim Phuong had to bind the poles, walk around for a few months of filming, making her also "infected" with the character's personality. After this movie closed, it took Kim Phuong a while to fix the bad habit she had contracted from the character Phuong De.
Arrive Underground storm – The drama is airing on VTV1, Kim Phuong once again plays the villain, having a homosexual love. The series is going to the final episodes, Kim Phuong's acting always keeps the style of a professional throughout the series. She has successfully portrayed a loyal and cruel Tu – Queen Bee, but deep inside, she still has her own pain to cry.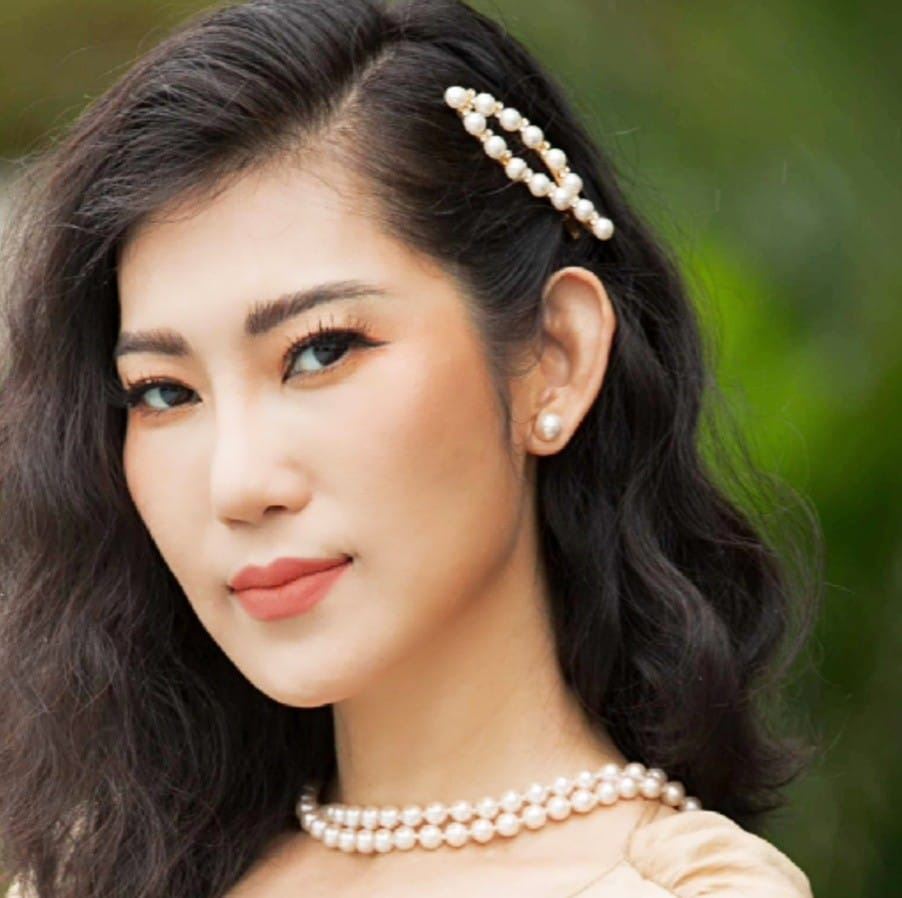 EVER Shaving His Head To Prepare For The Role Of The Lord
Tu is a lawyer, studying abroad, then "the arm, is a part of the brain" of drug lord Quach Dai Duc, plotting tactics to help the tycoon work and commit crimes. Tu is extremely loyal to the boss to the point of being ready to kill My Ha – his same-sex lover to protect the boss's secret. After that, she fell in love with Son "octopus" – an assistant guy to support her work.
Sharing about this role, Kim Phuong said that at first, the director wanted to be like the Queen Bee like Phuong De who loves women, but it was Kim Phuong who suggested that the Queen Bee character "level up" to love both sexes. That suggestion is also the way she challenges herself with a complicated role that loves both men and women.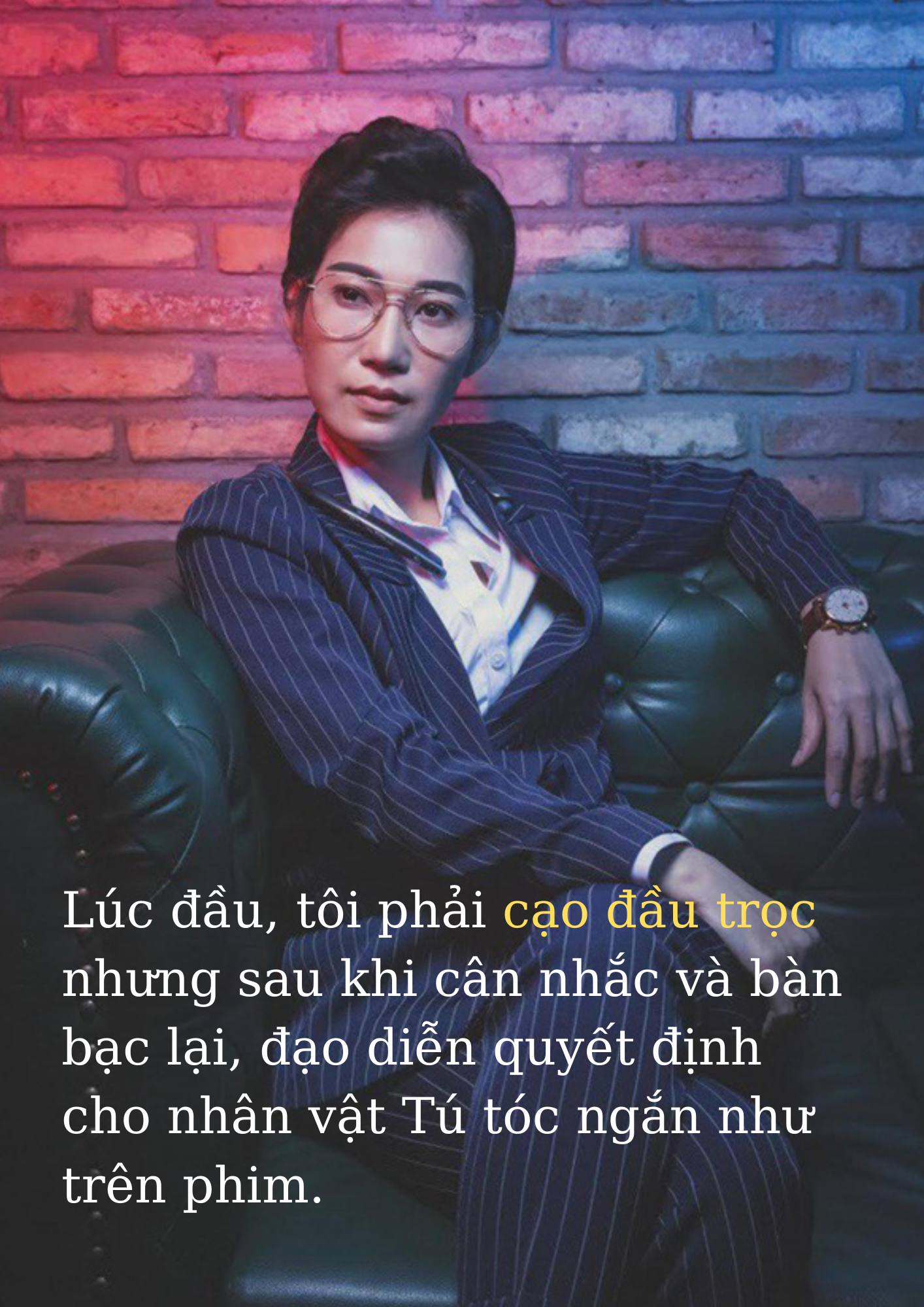 Regarding the appearance of Tu – Queen Bee, Kim Phuong said that at first she had to shave her head and still keep those images. However, after considering and discussing again, the director decided to give the character Tu short hair like in the movie.
PRACTICE PLAYING THE lute, PLAYING BOXING, TRYING MUAY THAI… FOR US STORM
In the movie Underground Storm, the audience is certainly impressed with a number of times when the Queen Bee appeared with a feminine appearance and plucked the lute. Because she was never familiar with this instrument, Kim Phuong was determined to learn to act as real as possible.
"I studied for 3 days to keep up with the filming schedule. I studied so much that my arm was numb, my fingers were bleeding" – the actress shared.
The actress is attentive to every little detail.
Not stopping yet, in the recent episode – episode 67, Tu had a suffocating martial arts fight with Hai Trieu. In order to have such an attractive and genuine action segment, Kim Phuong not only plays boxing but also practices Muay Thai. After the movie closed, she still pursued it and considered it her favorite sport.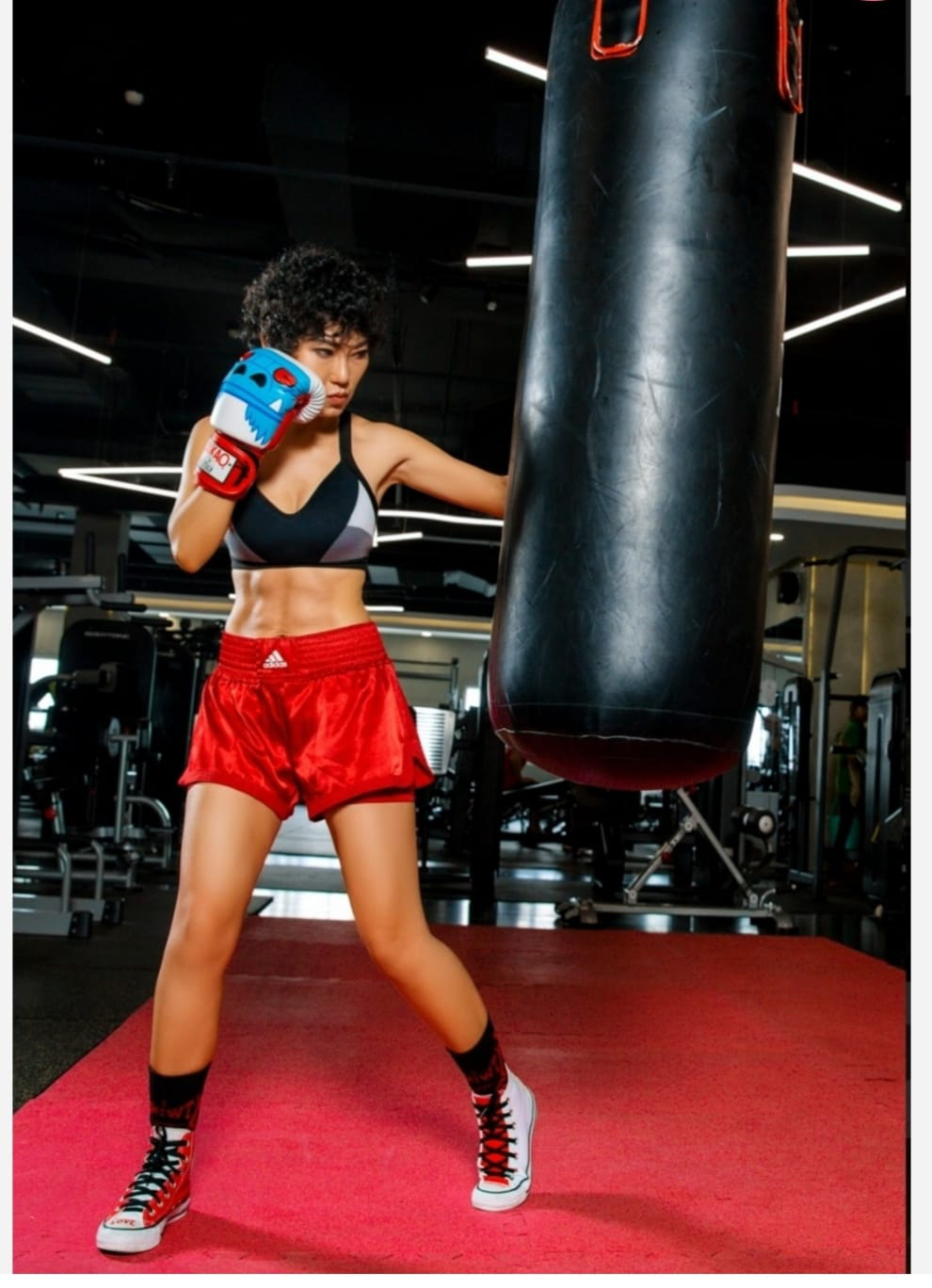 Kim Phuong is passionate about Muay and Boxing after filming the movie "Underground Storm". She is famous for her six pack abs. (Photo: FBNV)
Kim Phuong learned boxing, Muay Thai to perform action scenes.
Kim Phuong revealed, this is the first time she went to the North to film for such a long time: from Hanoi, Hai Phong, Ha Long (Quang Ninh), Yen Bai and the Northwest provinces… The film was filmed in many places. place. She feels lucky because her husband always supports her a lot, even in taking care of her children.
In underground storm, The acting of the actors is multi-colored and multi-dimensional. Thanks to that, Kim Phuong learns freshness from the young actor, learns the depth of experience from the Northern seniors. "After the Underground Storm, I feel that I love my job more, the feeling of playing the role is thicker and more intense" – the actress confided.
Many people are often afraid to work between the two regions, but Kim Phuong does not see that gap. On the contrary, she always feels very close to people. "Me and Mr. Ta Minh Thao (the actor who plays the tycoon) talk and exchange freely while acting," – Kim Phuong said.
During the filming, the memories cannot be told. But she still remembers the harsh weather, it was cold in a cave in the Northwest, there was only one fire that everyone shared to keep warm. "It's a beautiful memory that I will never forget," she said.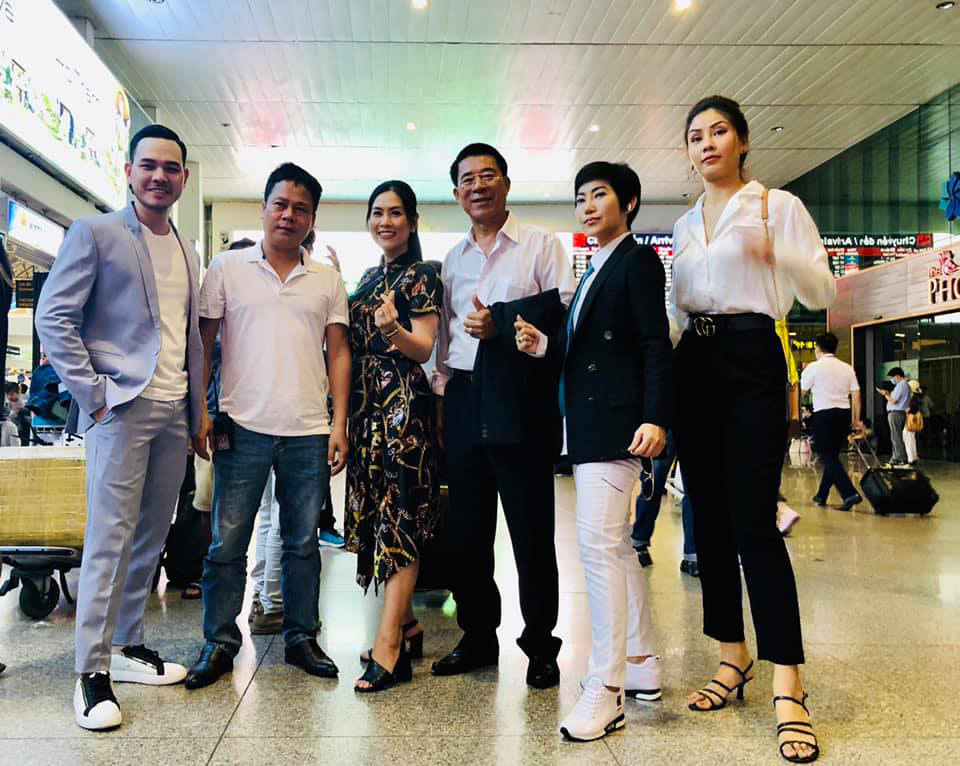 Kim Phuong and the actors behind the scenes of the movie Underground Storm.
WIN BREAST CANCER
While filming around 2005, when Kim Phuong was still very young, she thought cancer could not happen to her. "Since I was young, I have had the habit of taking care of my health, having regular health checks, when my body shows any signs, I always go to the doctor… It was that habit that saved me when I had breast cancer" – she shared. shall.
When she saw other signs on her left breast, Kim Phuong went to the doctor and the results were exactly what she was worried about: "I received the results, the world was spinning, I sat motionless for 3 hours. At that time. Although the movie was filming, I decided to get treatment. I didn't let people know, didn't let my family worry and decided to treat myself alone. That was my mistake." Later, when overcoming the disease and participating in cancer prevention programs, Kim Phuong often said that she should share her problems with relatives and family. They will pull me, encourage me when I'm weak.
Kim Phuong said that in real life, her "banh beo" is far from the role of the Gypsy in the movie.
There were times when alone, Kim Phuong once asked the question "Why am I so unhappy: orphaned at a young age, then sick?". But then she determined not to give up and later that was her baggage for the rest of her life – "doing anything, don't give up".
Kim Phuong said that she has a long and long time to accompany the Ministry of Health in the cancer prevention program, she has traveled to many places and interacted with many people, especially women. She shared the problems she experienced, giving people a belief and hope to overcome the disease.
Talking about shortcomings, Kim Phuong said that she is sober, but sometimes very instinctive, especially in love matters: "Working is working hard, loving is loving passionately, don't need to know". Now that she has touched life and death, Kim Phuong is always ready to accept anything.
You are reading the article
Behind Kim Phuong's colorful "Underground Storm" Queen Bee

at
Blogtuan.info
– Source:
Afamily.vn
– Read the original article
here