Tech
Bitcoin price plunges, virtual currency miners face piling up difficulties
Last year, when the price Bitcoin As high as 68,000 USD, cryptocurrency miners have made huge profits. At that time, many decided to expand their activities aggressively, preparing for an even more vibrant 2022 market.
Suddenly, a storm hit. Over the past few months, the crypto market has been on a downward slide with the Bitcoin price hovering around $30,630. At the same time, electricity prices around the world skyrocketed amid the Russia-Ukraine conflict.
That's a big problem for Bitcoin miners, who use power-hungry computers to mine cryptocurrencies (ASICs for short).
"Energy can account for 90%-95% of the total cost of a Bitcoin miner" – Mr. Valery Vavilov, CEO (CEO) of cryptocurrency mining company Bitfury in Europe, once shared.
Daniel Jogg, CEO of Enerhash – a company that operates Blockchain data centers, confirmed that some areas in Europe are currently witnessing a dizzying increase in energy prices. "Energy costs to mine one Bitcoin can cost up to $25,000. Bitcoin mining is now almost unprofitable" – CEO of Enerhash revealed.
"As more and more Bitcoin miners join the network since last summer, this reduces the output of each Bitcoin miner. In short, miners are paying more but mining less Bitcoin and their Bitcoins are also worth less." – the person in charge of the crypto mining company Luxor Mining said.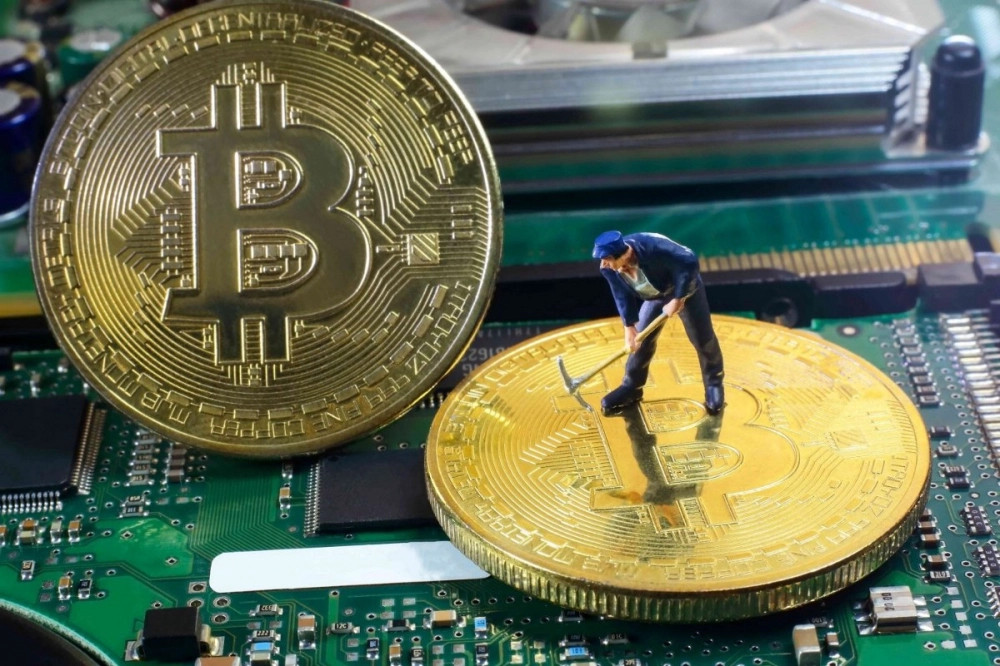 The piling up difficulties are besieging the Bitcoin technology industry. Photo: Wired
In fact, global Bitcoin miners are suffering from reduced profits, even when using the most advanced mining rigs.
"If the situation does not improve, it may cause instability in the Bitcoin mining sector worldwide" – Page Wired identify.
In the two years before the crisis hit, Bitcoin miners scrambled to buy ASICs to earn more Bitcoin. However, the value of ASICs is now much lower than when Bitcoin peaked, as ASIC prices are often correlated with Bitcoin's price.
Charlie Schumacher, a spokesman for Marathon, one of the largest cryptocurrency miners in the US, said they will move to a "shared asset model". This model has a partnership with hosting services rather than building its own crypto mining rigs, protecting the company from the problems the industry is facing.
According to observers, Bitcoin miners mainly borrow money to buy ASICs. Expert Jurica Bulovic, head of mining at Foundry, commented:That debt burden coupled with the drop in Bitcoin prices and expensive energy costs severely affects the profitability of companies.".
The question is whether that spiral will begin to worry lenders. Over the past two prosperous years, a number of crypto miners have borrowed money based on their Bitcoin reserves. They even signed a contract"Loans secured by equipment", where the loan is collateralized by the cryptocurrency mining rigs themselves.
Now that the price of both Bitcoin and ASIC has gone down, that collateral has lost value.
"If miners are no longer able to repay their debts, the difficulty could spread to other parts of the industry. For example, lenders will suffer a heavy loss in revenue when the value of collateral has fallen" – expert Bulovic emphasized.
You are reading the article
Bitcoin price plunges, virtual currency miners face piling up difficulties

at
Blogtuan.info
– Source:
genk.vn
– Read the original article
here