Ingredient:
– 500g beef shoulder, 1 yellow bell pepper, 1 green bell pepper, 1 red bell pepper, 1 teaspoon salt, 2 teaspoons cooking wine, 1 tablespoon soy sauce, 1 little cumin powder , medium cooking oil, 1 teaspoon ground black pepper, 1 tablespoon oyster sauce, 1 little ginger powder, 1 hot chili pepper
– 10 bamboo skewers
Making:
Step 1: Preliminary processing
First, you wash the purchased beef and drain it. Then use a kitchen paper towel to pat dry. Choose the part of beef shoulder that will be tender, suitable for grilling or frying.
Cut the meat into small squares, about 2-3cm long and 1-2cm wide depending on your preference.
Step 2: Marinate the meat
Put the sliced ​​beef in a bowl, add salt, crushed black pepper, ginger powder, soy sauce, cooking wine and oyster sauce, mix well then marinate for 20-30 minutes. The longer it is marinated, the stronger the taste.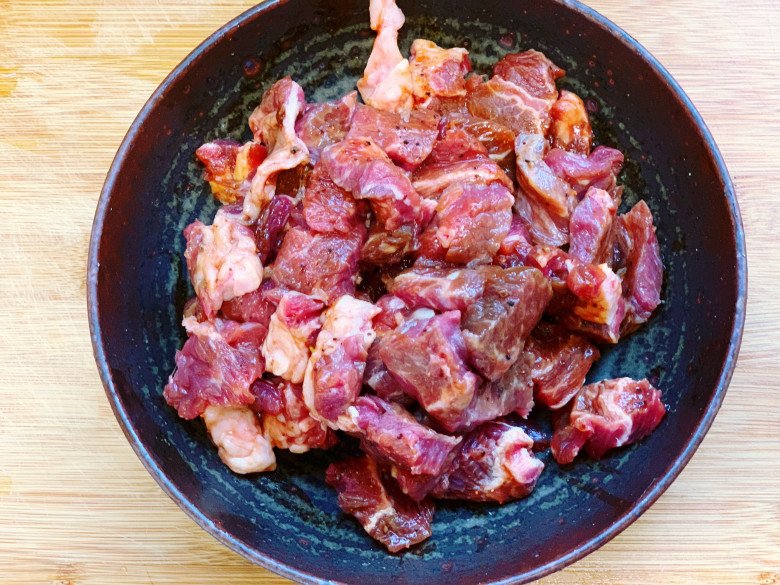 Step 3: Prepare other ingredients
While the beef is marinating, rinse the bell peppers and drain. Should choose large and very fresh chili peppers will be sweet and fragrant.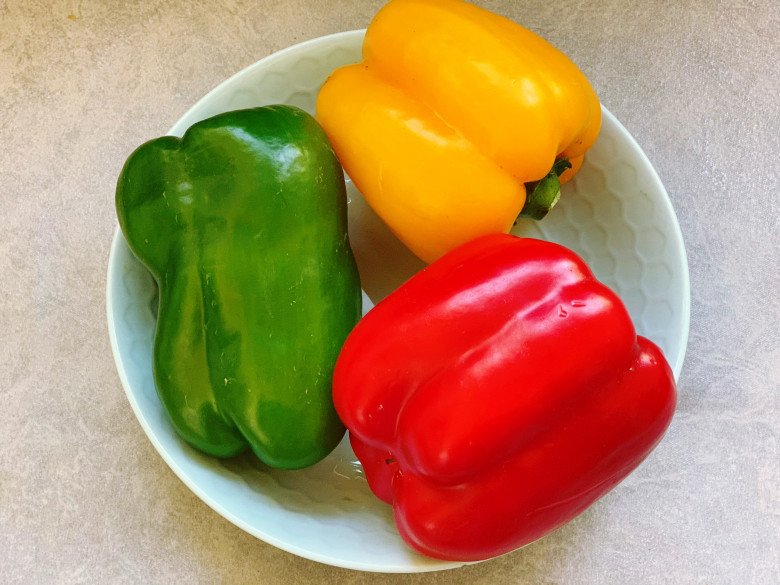 Cut each chili in half and remove the core, then cut into the same size as a steak.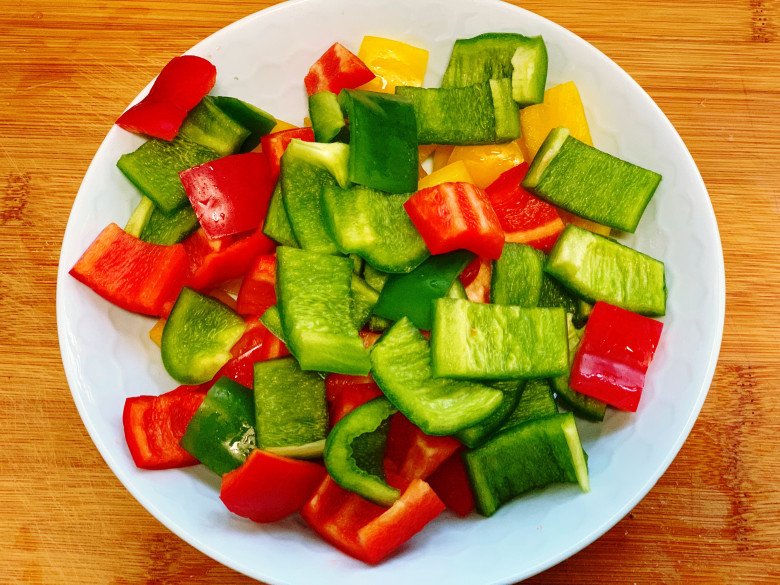 The bamboo skewers should be soaked in water for a while and then blanched in boiling water. Doing so will sterilize the skewers and the absorbent bamboo skewers will not burn easily when baking.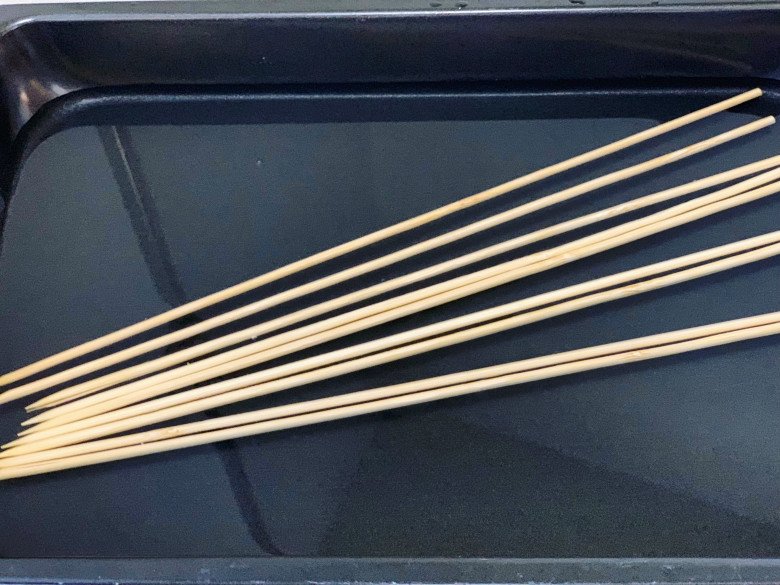 Step 4: Skewer the meat
After the meat is marinated, skewers alternate the beef with chili peppers. Repeat until the end.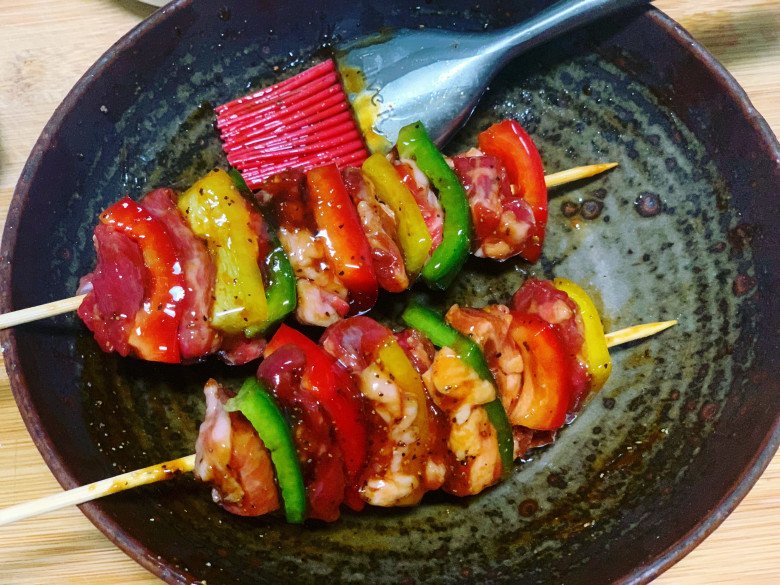 Step 5: Grill the meat
After the meat and chili skewers are done, place the meat on a grill rack with a tray lined with aluminum foil underneath (to prevent the meat juices from running down to contaminate the oven), brush a layer of oil on the surface of the beef skewers.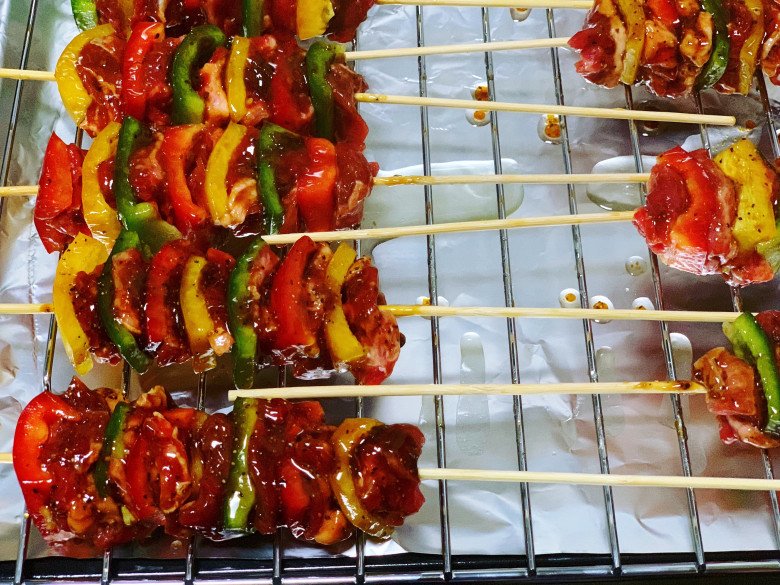 Then put the meat in the middle groove of the oven preheated to 200 degrees Celsius, grill on both the top and bottom heat for 10 minutes. Then take it out, use a brush to spread the remaining marinade on the meat skewers and put it in the oven for another 2-5 minutes.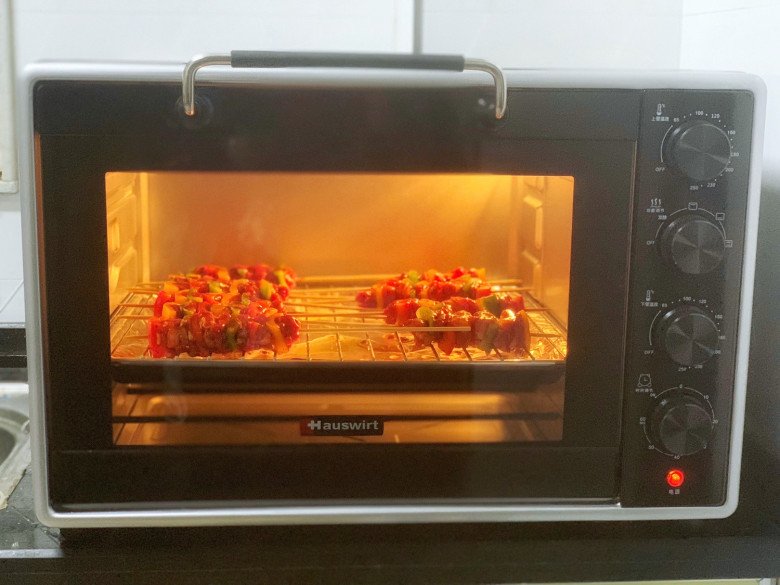 Grilled beef skewers have been completed, both sweet and delicious, fragrant, soft and not chewy, soaked in spices, extremely delicious.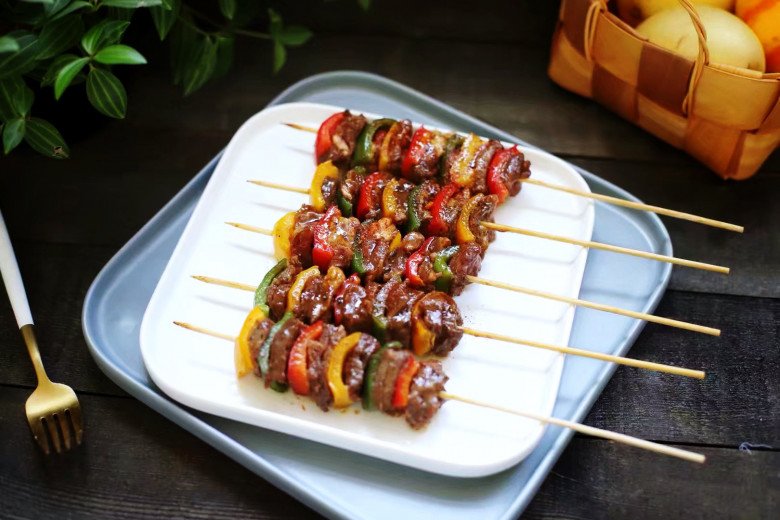 This style of grilled beef skewers can be eaten with rice or vermicelli, or simply rolled with salad and dipped in Korean chili sauce is also great!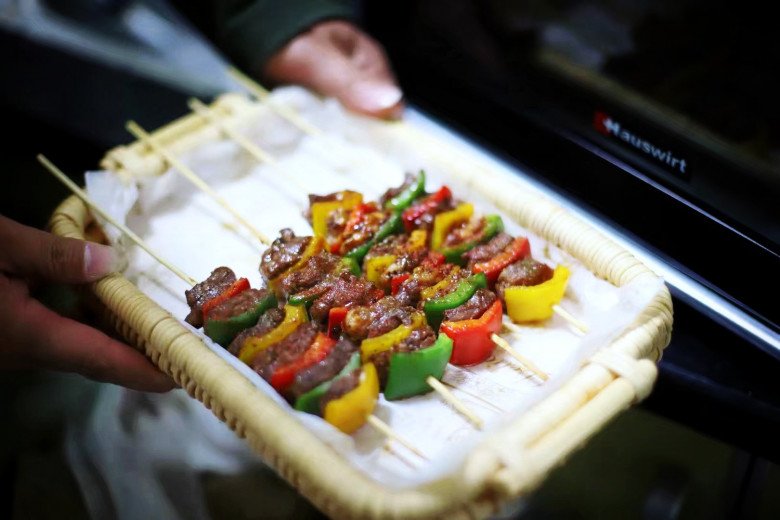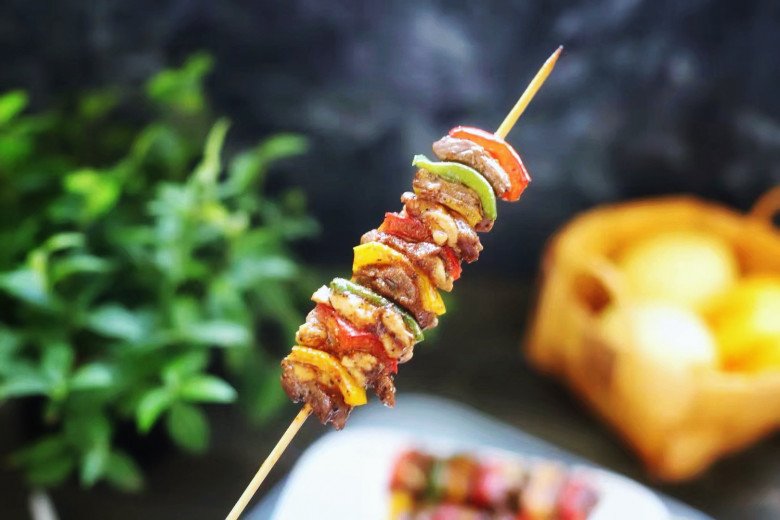 Good luck!
You are reading the article
Bored with fried beef, grilled meat on skewers is soft and sweet, 10 skewers all 10

at
Blogtuan.info
– Source:
Eva.vn
– Read the original article
here