Business
Discover affordable Michelin restaurants, less than 700,000 VND/person
Culinary site – Chefs Pencil – identifies the general culinary style of Michelin-starred restaurants with affordable prices as the menu is usually served at lunch.
Accordingly, France, Italy, and Hungary are the countries that own these restaurants, attracting diners who want to once enjoy the cuisine, discover the decoration and service style of the prestigious restaurant. in cuisine.
Especially, the price for each diner dining at these restaurants only ranges from 25 – 30 euros/person (about 600,000 – 700,000 VND).
L'Antic Molí, Ulldecona | 20 euros/person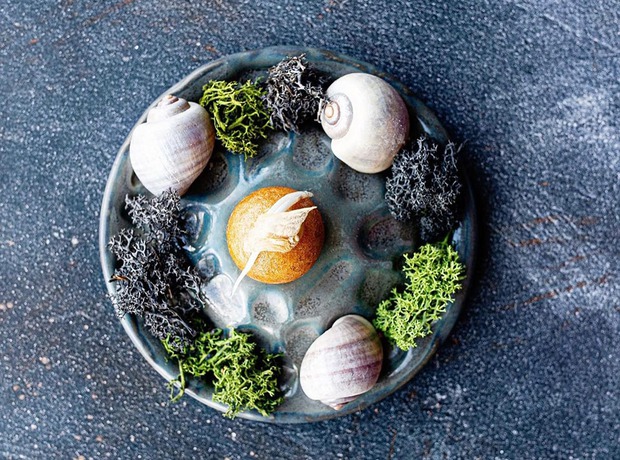 L'Antic Molí is one of the best rated restaurants in Spain, the advantage in addition to receiving a Michelin star, the price diners spend enjoying the food here is only 20 euros / person. Diners will not expect that with that price, everyone sitting in the heart of Spain can enjoy a delicious meal prepared by chef Vincent Guimerà Sales.
Address: Carretera Ulldecona – La Sénia, KM 10, 43550 Ulldecona, Tarragona, Spain
La Robe, Montaigu | 24 euros/person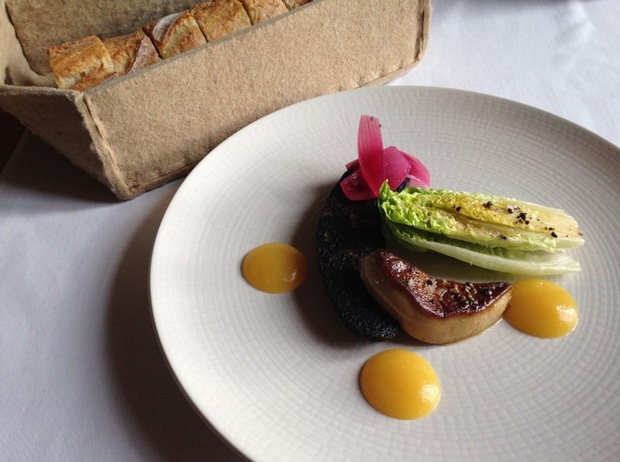 If you're looking for a delicious, Michelin-starred experience with novelty, La Robe is the restaurant that fits that criteria. The dining area up to two floors brings a cozy, intimate feeling, allowing diners to enjoy unique dishes prepared by chef Xavier Giraudet.
Address: 3 Pl. Larevellière Lépeaux, 85600 Montaigu, France
Hostellerie la Montagne, Colombey-les-Deux-Églises | 25 euros/person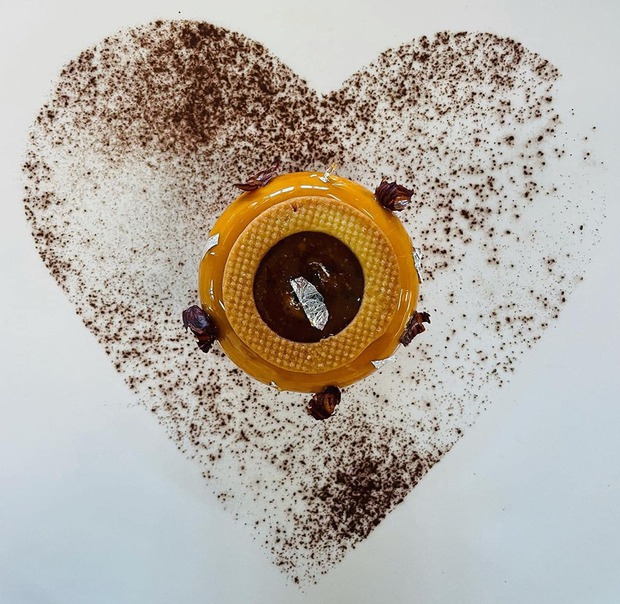 The Michelin-starred Hostellerie la Montagne is located in the same area where former French President Charles de Gaulle is buried. That's why the dining area is named A la table du General. Chef Jean-Baptiste Natali has a ton of unique recipes, including a special Christmas menu featuring beef lobster laced with almonds and pine nuts, celery sticks and Saint-Jacques coquilles truffles.
Address: 10 rue Pisseloup, Colombey-les-Deux-Églises, 52330, France
Les Clefs d'Argent, Mont-de-Marsan | 25 euros/person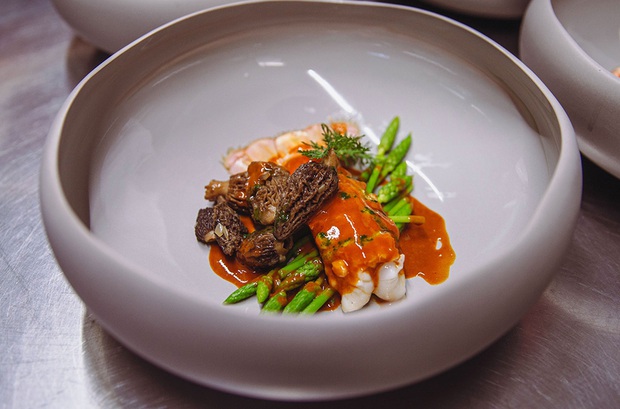 Located in the South West of France, Les Clefs d'Argent is the epitome of French luxury. The decor pairs perfectly with the creative plating and vibrant colors of local products from the province of Landes. Its head chef, Christophe Dupouy, trained in Monaco, Cannes, Toulouse and Geneva, before setting up shop in his native Landes region. Accordingly, the menu focuses on local flavors and recipes, but with a modern twist.
Address: 333 Av. Martyrs de la Résistance, 40000 Mont-de-Marsan, France
Essencia, Budapest | 25 euros/person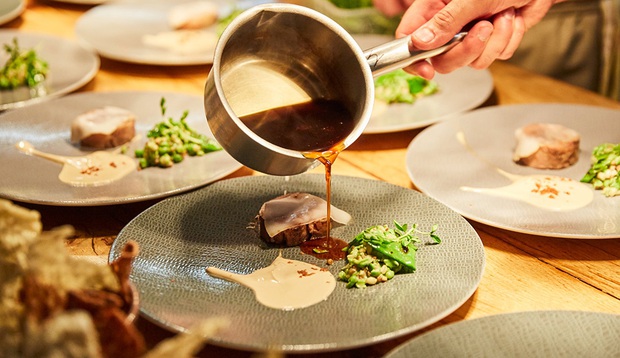 The Michelin-starred Essência restaurant is led by the Portuguese-Hungarian duo, Tiago and Éva Sabarigo. Diners can enjoy the best of Hungary and Portugal by choosing a tasting menu that fuses the two cultures.
However, the place also offers affordable options, starting at 25 euros per person for the most affordable three-course meal served at lunch. It also carries a selection of Portuguese and Hungarian wines to accompany the delicious food.
Address: Budapest, Sas u 17, 1051 Hungary
Restaurant Le France, Villers-le-Lac | 26 euros/person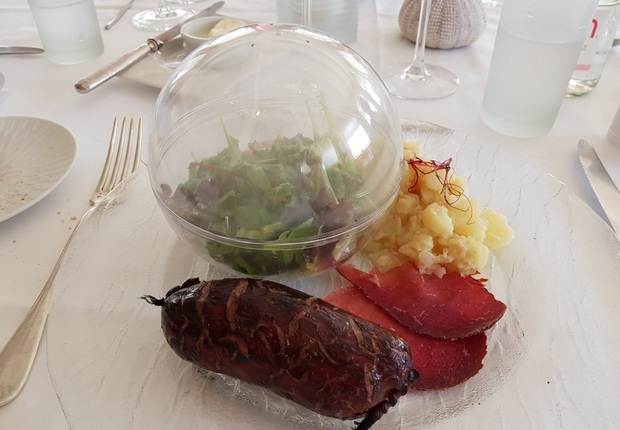 Located in the heart of France's Haut-Doubs Mountains, Hotel Restaurant Le France is an interesting choice if you're looking for a Michelin-star experience in a cozy atmosphere. Chef Hugues Droz ensures diners have an unforgettable time, presenting them with creative dishes that combine flavors, colors, innovation and masterful cooking techniques.
Address: 8 places Maxime-Cupilard, Villers-le-Lac, 25130, France
Le Mascaret, Blainville-sur-Mer | 26 euros/person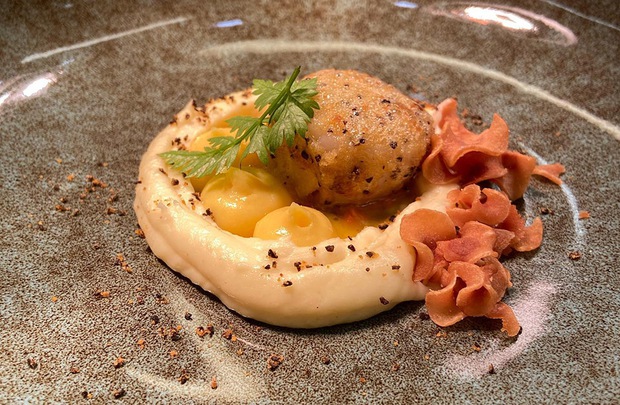 If you want to enjoy the traditional flavors of France, Le Mascaret is the choice not to be missed. Housed in a former boarding school for girls, this restaurant and hotel has distinctive Baroque tones but has a modern feel. Chef Philippe Hardy impresses with creativity but no less detail. Everyone can start a relaxing lunch date and spend the night enjoying the experience here.
Address: 1 Rue de Bas, 50560 Blainville-sur-Mer, France
You are reading the article
Discover affordable Michelin restaurants, less than 700,000 VND/person

at
Blogtuan.info
– Source:
cafebiz.vn
– Read the original article
here