Thị trường
Dragon Boat Festival, a tray of rice, wine, and fruits costs nearly 2 million dong
Near Lunar New Year (May 5th of the lunar calendar), in addition to fruits such as plums, lychees or sticky rice, rice cakes, etc., which are chosen by many people to buy, in the market, the worshiping tray is also particularly popular.
Depending on the type of fruit, rice wine, cake or fresh flowers… in the ceremony tray, the price will be different. Accordingly, the most popular is the ceremony tray with prices ranging from 150,000-500,000 VND. These ceremony trays usually have plum plum, lychee, yellow flower sticky rice, rice wine, molasses cake, lotus or chrysanthemum flowers…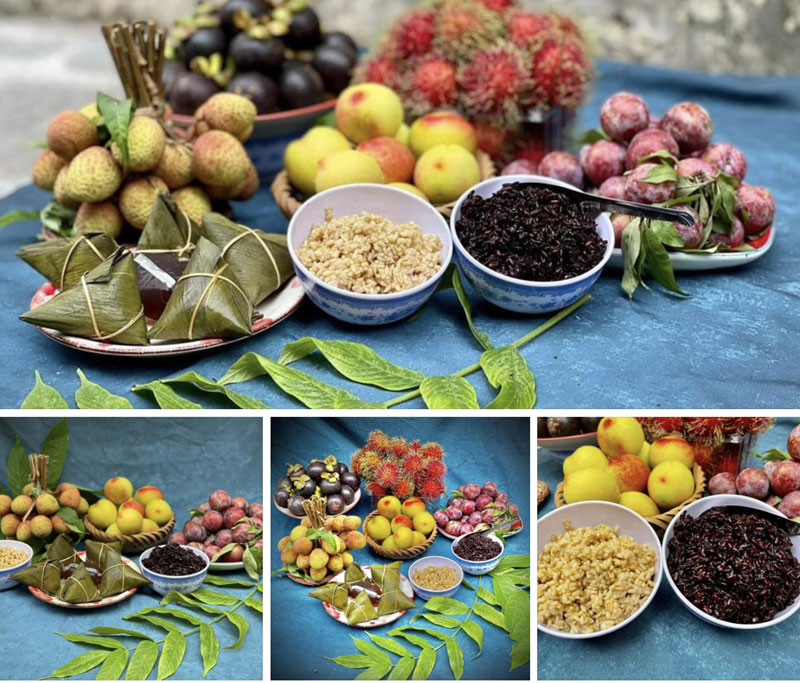 In addition, some shops also make high-class ceremony trays with prices up to around 1 million VND, even with trays up to nearly 2 million VND.
Ms. Doan Minh Tram – owner of a food store in Truong Chinh (Dong Da, Hanoi) said that on this occasion, she made 3 sets of ceremonies to serve customers who want to buy and worship the Dragon Boat Festival.
In particular, the simplest set costs 300,000 VND including 1kg plum plum, 1kg lychee, 1kg mangosteen, 1kg rice wine and 5 gio cakes with molasses. Set of fruit cakes priced at 400,000 VND will have 1 kg of rambutan, 3 lotus flowers or 3 royal chrysanthemums.
Premium set priced at 1.7 million VND including 2 types of glutinous rice, 1kg of post-vip plums, 5 gio cakes. This ceremony set will also be accompanied by lotus flowers, lilies, areca branches, jasmine flowers, buddha hands, orchids… "The high-end ceremony set is quite picky because of its expensive price. Up to now, the number of bookings has not reached 20. The set price of 300,000-400,000 VND is more expensive because it is suitable for the budget of many families, "said Ms. Tram.
Ms. Tram's food store accepts orders for the Lunar New Year worshiping set from the 1st day of the 5th lunar month. Currently, the total order is up to nearly 200 sets of all kinds. The store will gradually pay customers from the afternoon of the 4th and the morning of the 5th of the 5th lunar month.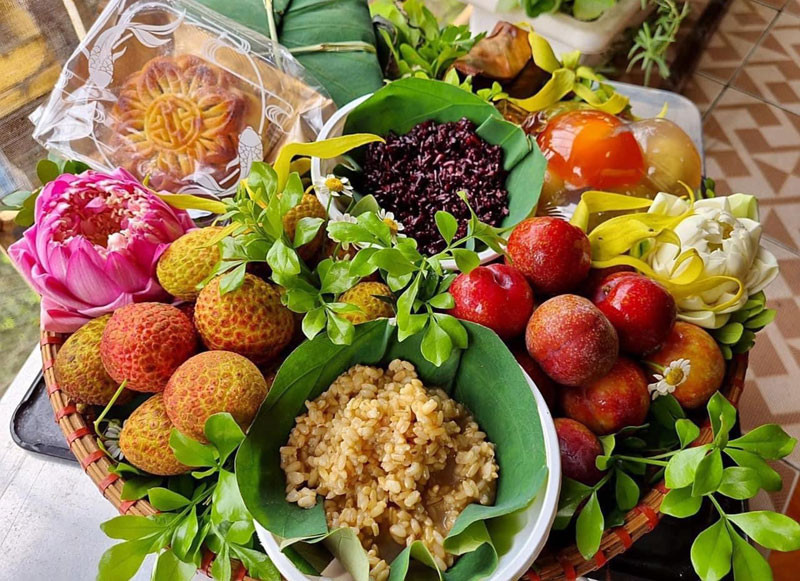 Ms. Pham Thu Gian, a small trader selling fruit online in Dinh Cong (Hoang Mai, Hanoi), also made a sale tray to worship the Dragon Boat Festival. But instead of making many different trays like last year, this year she only made a single model for 270,000 VND. This ceremony includes plum after vip, rice wine, lychee, gio cake, lotus petals folded, royal chrysanthemum flower. Rice wine and fruit each have 0.5kg.
This year the economy is difficult, commodity prices skyrocket, housewives all tend to tighten their spending, so the Lunar New Year prioritizes choosing a cheap ceremony tray. However, Ms. Giang revealed that her house alone had nearly 150 guests booked by residents, and guests outside ordered nearly 100 ceremony trays.
"Tomorrow morning, I will start to arrange the delivery ceremony gradually so that customers can worship the Dragon Boat Festival," she said.
Ordering a ceremony tray costs 500,000 VND, Ms. Doan Thi Kieu in Hai Ba Trung (Hanoi) shared, she is busy with work, so for 2 years now, she often chooses to buy the ceremony tray to worship for convenience.
On this day, if you go to the market to buy enough items to worship, it takes a lot of time. She often chooses to buy a ceremony tray because they arrange enough lotus flowers, lychee, sticky rice nuggets, banh gio, plums and rice wine of each type in a moderate amount, and then deliver them to her home. However, compared to buying it yourself, the price of the ceremony tray is somewhat more expensive, Kieu admitted.
Chau Giang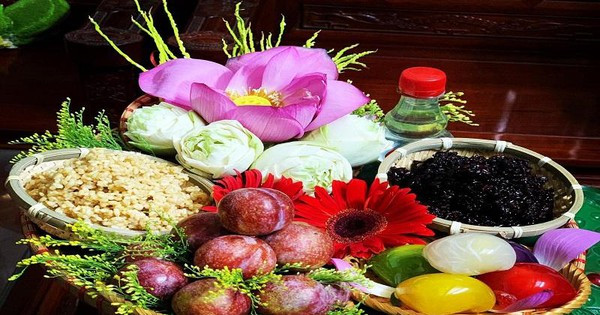 You are reading the article
Dragon Boat Festival, a tray of rice, wine, and fruits costs nearly 2 million dong

at
Blogtuan.info
– Source:
vietnamnet.vn
– Read the original article
here