Giải trí
Film management at home and abroad must be equally strict
Pre-check and post-check with film On the Internet is a hot issue discussed by many National Assembly deputies at the end of May in relation to the revised Law on Cinema. This is also a matter of great interest to many people, especially after a number of films appearing on online film platforms were found to be infringing on content related to Vietnam's territorial sovereignty.
Clause 5, Article 21 of the draft revised Law on Cinema currently stipulates on "Dissemination of films in cyberspace" as follows: "The Ministry of Culture, Sports and Tourism organizes human resources and technical means to perform the work. the inspection of movie content, the self-classification and display of popular movie classification results in cyberspace; coordinate with relevant state management agencies in taking measures to prevent violations of the law".
However, there is an opinion that in addition to measures to prevent violations of the law, it is also necessary to stipulate that the inspection of film content must be carried out before a decision is made to allow the distribution of films on the Internet. cyberspace.
Regarding the issue of pre-checking or post-auditing film dissemination on cyberspace, VietNamNet had an interview with Mr. Luu Dinh Phuc – Director of the Department of Radio, Television and Electronic Information – Ministry of Information and Communications. .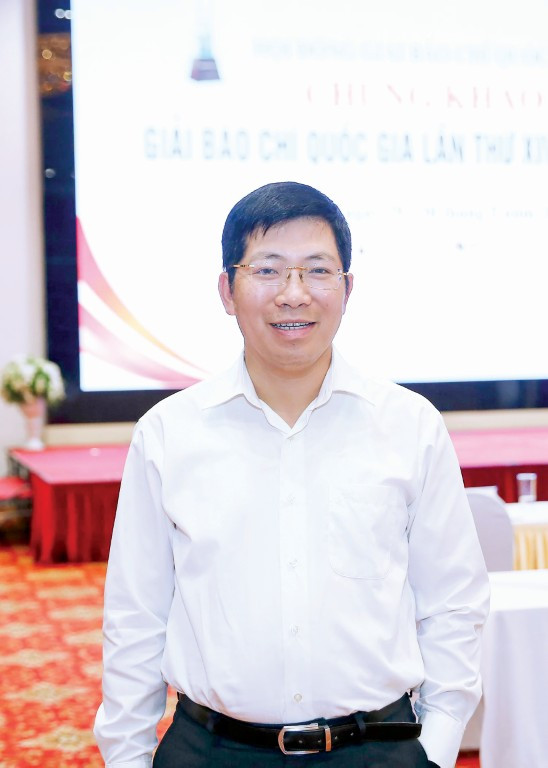 – Sir, in the past few days, the issue of film management in cyberspace has been hotly discussed in the National Assembly and is of interest to the public. What is your opinion as a management agency?
Currently, pre-checking and post-checking are both management measures, and as a management measure, the goal of tightening content on domestic and foreign platforms must be the same. We do not ask domestic or foreign films, but the management must be strict to make sure that the content of the film has the content to ensure pure customs and not affect the domestic audience. There is a view that only post-inspection, but post-inspection, management agencies must have technical tools to block and filter infringing content. That is, using both technology and people to do it. And if we have good post-testing techniques, it also means we will do good pre-tests.
– That is, conducting a pre-check is possible, sir?
Pre-examination is being carried out through films entering Vietnam because the subject of pre-examination is press agencies, when seeing the guaranteed content, they will be released. The external content through the channels that we are watching on pay TV is still pre-checking in that form and we have a strong force to check. This is not what the state does, but the press. They can do it, so if the money is checked, they can still secure the resources to do it. If the post-inspection needs to have technical solutions to get tools from foreign film suppliers to handle the infringing film by downgrading the film.
In short, the post-check must have a tool to remove the film. But now, both the pre-examination and the post-audit are views put forward in the parliament with many different opinions. In fact, there are many movies that not only appear on service providers, but movies are also available on different platforms such as YouTube. So if the money to check the film is a lot and puts a lot of pressure on the management.
As for the post-audit, if not done well, it will be an open issue and have a huge cultural impact, while movies in theaters and on Vietnamese television are being tested. As a state management agency, the Department believes that we should not be too rigidly regulated but film management activities must ensure general management principles, ie films must be edited and classified, not distinguish domestic or foreign films. Films must be edited and classified, but the subject of this work must be the Vietnamese side. After that, the Vietnamese side can immediately deliver the film to the film supplier to edit it according to his or her criteria, if it doesn't do well, ask to transfer it to other subjects, for example, the press agencies. These subjects must be guided specifically in accordance with the Government's regulations.
In addition, the popularization of films in Vietnam is a conditional business. Therefore, foreign enterprises that supply films to Vietnam and generate domestic revenue must comply with the conditions of content editing, register to operate in Vietnam, in short, have legal status in Vietnam. Male. This should be included in the law. Because film dissemination activities take many forms such as individuals and organizations putting movies on social networks such as YouTube, any business with legal status providing movies in Vietnam must notify the management agencies in Vietnam. then the business is considered to be operating legally. Cases that do not register activities, including individuals and organizations providing movies, are considered illegal. As such, anyone who does not register to operate in Vietnam can handle blocking the service because that is a violation of the law.
Another management point of view is to ensure that sanctions are handled depending on the severity of violations of cross-border platforms. The law must stipulate an appropriate form of handling that can be a deterrent, if you intentionally do not comply or violate many times, you may block the service. Another problem is equality inside and out. There are opinions that the old regulations are only inclined to protect foreign countries, how should the law solve that problem. The management perspective given is that how domestic management should be managed abroad must be equal. Movies in theaters and TV series are being tested by classification and editing, and movies on OTT platforms must also be managed equally.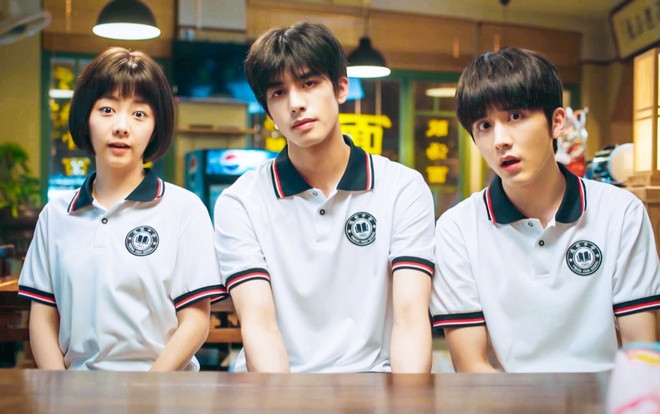 – Need to create equality "in" and "outside" but many people are concerned because the amount of movies posted on online platforms is too large, the resources cannot be checked, so the management agency will solve this problem. how?
This is a problem because currently editing and classifying content on OTT (form of dissemination of movies via cyberspace – PV), for example Netflix and other apps that include movies, entertainment gameshows, and even news. An app has many different types of services, so it should be classified. With movies, it is necessary to comply with the Law on Cinema.
For example, the Law on Cinema stipulates the classification of movies, so the film supplier into Vietnam must also do that. Films related to Vietnamese history, culture and politics must be classified for editing, while other entertainment films can be assigned to editing enterprises on the basis of Vietnamese criteria. Editorial subjects must be from the Vietnamese side and if found to be infringing, they can be assigned to Vietnamese press agencies for editing and classification. Gameshows that can be assigned to movie suppliers, for example Netflix has gameshow programs, must be edited according to Vietnam's regulations, enterprises must edit them themselves. As for news of journalistic nature, it must be edited according to the Press Law.
Quynh An
You are reading the article
Film management at home and abroad must be equally strict

at
Blogtuan.info
– Source:
vietnamnet.vn
– Read the original article
here