Tech
Force everyone to contribute like a boss, work at least 40 hours a week, even eat and sleep at the company to 'change the world' together
Recently, billionaire Elon Musk has asked office workers to return to work if they do not want to be fired. In an email sent on May 31, this Tesla boss argued that for the company to be successful, office workers must go to work instead of being able to work remotely like today.
"Anyone who wants to work remotely needs to be in the office at least (I repeat, "at least") 40 hours a week. That's far less than workers. ", wrote Elon Musk.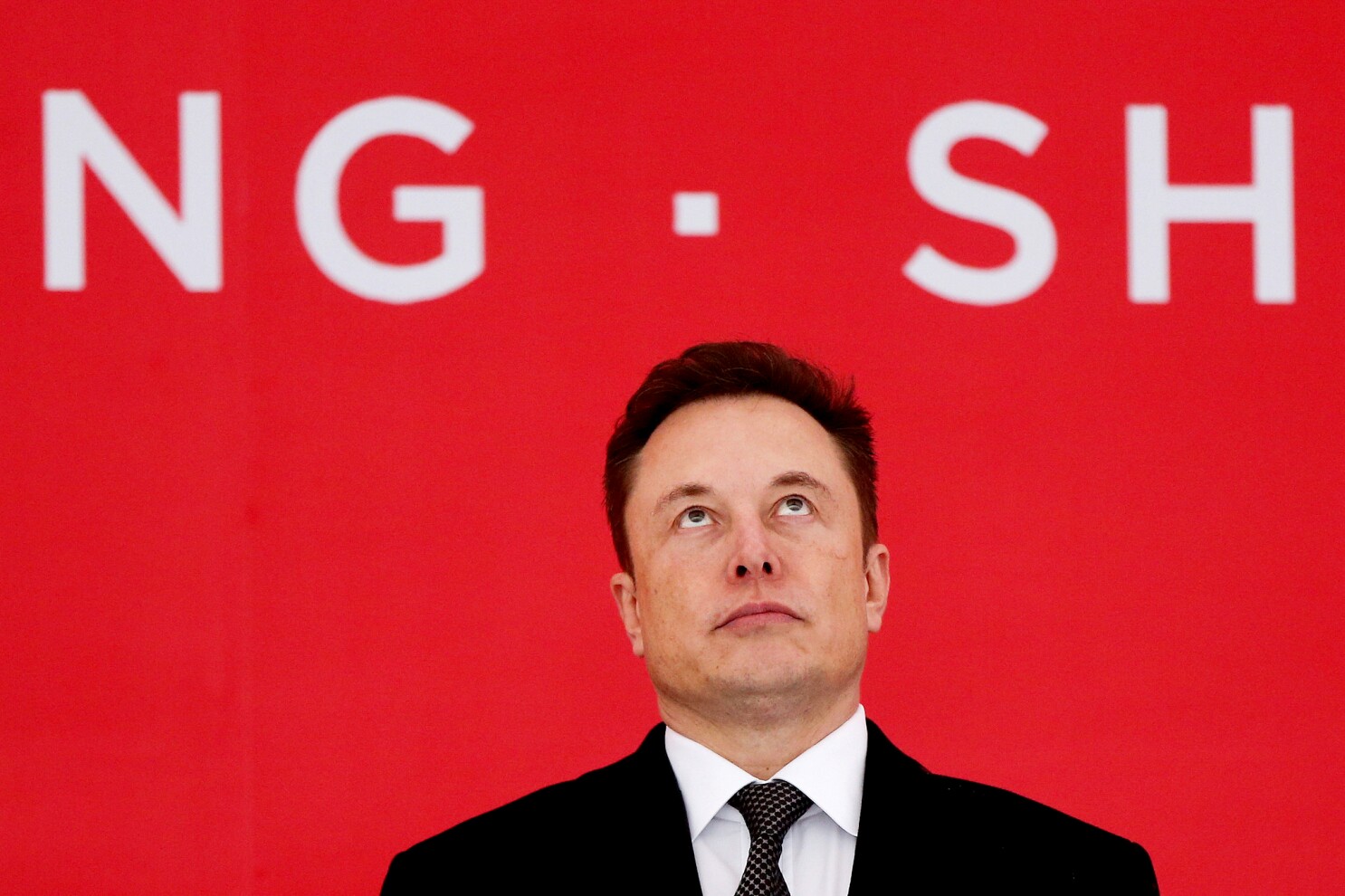 Labor exploitation?
The founder himself argued that thanks to the hard work and sleeping regime at the company, Elon Musk helped Tesla out of bankruptcy.
"The more professional you are, the more fully present you will be at the office. That's why I'm at the company all day and people can see that their boss is working with me." . Elon Musk proudly said.
With this in mind, it's no wonder that Tesla employees are among the hardest working in the world. During the time when Shanghai was quarantined against the epidemic, Tesla factory workers here had to work 12 hours a day and change shifts continuously, 6 days a week. They had to sleep at the factory and later in hastily erected rest rooms.
Similarly, even factories in the US, even if they are not isolated against the epidemic, have to work 12 hours in continuous shifts, 6 days a week when they need to increase production.
However, many experts worry that Tesla is exploiting workers too much. As a reminder, the electric car company's stock has increased 6 times since the start of the pandemic in 2020, and Tesla introduced telework.
Quartz criticized Tesla for having poor working conditions when it came to exploiting workers. In May 2020, Elon Musk reopened his California factory despite the government's recommendation for everyone to stay at home to fight the epidemic, thereby being severely criticized by the media for violating community health and safety.
Between May and December 2020, about 450 Tesla workers have been infected with the Sars nCov-2 virus. Many cases report that the company arbitrarily fired them just because they refused to go to the factory due to fear of the epidemic situation.
Please be reminded that Tesla once pledged not to force workers to work in the first months of the outbreak, but Elon Musk flipped the deal to keep up with the target output, thereby keeping the company's profits as well as the company's profits. like yourself.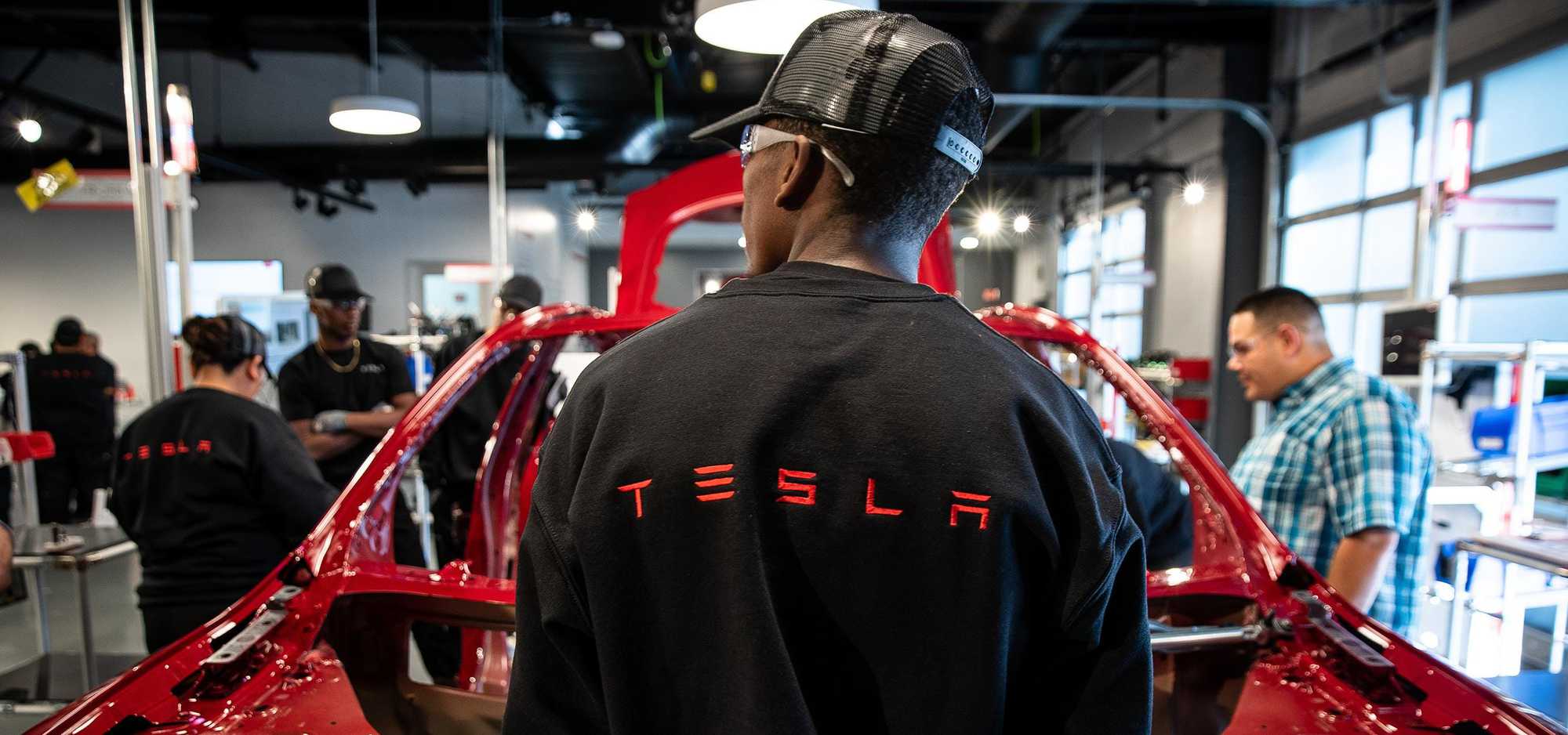 An investigation by The Guardian in 2017 also found that Tesla's production pressures had left many employees sick or injured on the job. While Tesla has pledged to improve worker safety, California authorities say the company continues to fail to explain why hundreds of employees are injured at its Fremont plant. -California.
Elon Musk's "blind spot"
Quartz reports that Elon Musk holds up to $130 billion in Tesla shares and requires employees to love the company and give it their all as he once did. Elon Musk himself once sarcastically said that no one would change the world if he only worked 40 hours a week, and at the same time boasted that he used to sleep on the factory floor when he and his workers kept up with the production of the umbrella. electric scooter Model 3.
However, this view of Elon Musk is facing a lot of criticism from CEOs and experts recently. The trend of giving it all, working too hard is becoming obsolete post-pandemic as workers realize they have overlooked the important things of life during the quarantine. Many businesses have also started promoting labor balance, taking care of their employees' health and life instead of forcing output.
In China, the "996" work culture (9am-9pm, 6 days a week) similar to Tesla's is being boycotted. In Japan and Korea, young workers are gradually giving up too stressful jobs that exploit workers' health to rebalance their lives.
Even in America, many people refuse to return to work to enjoy life with their families after years of hard work. The isolation of the epidemic season makes many people have more time to spend with their family and loved ones, thereby feeling aversion to life immersed in work.
The business situation of labor shortage is causing many companies in the US to give in to employees. Some unions of big brands like Starbucks or Apple are leading the movement for workers' rights. The average salary in the US also increased due to the shortage of workers.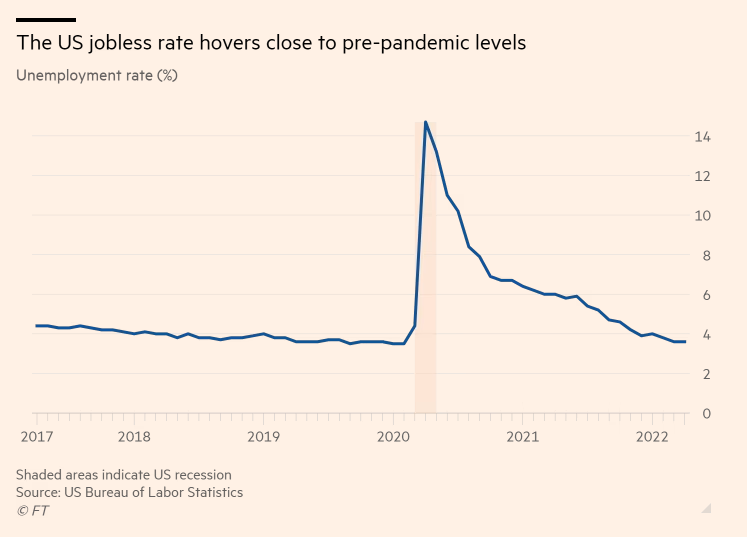 Unemployment rate in the US
Figures from the US Department of Labor show that about 4.4 million people, or 2.9% of all workers, left their jobs in April 2022. Meanwhile, the US currently has about 11.4 million new job applications.
Although the unemployment rate is falling, but according to Quartz, the manufacturing industry with a still high turnover rate today will be more difficult to hire. In addition, the pandemic has made many workers more careful with the environment and working conditions, thereby refusing jobs with poor safety, which is Tesla's fatal weakness.
Both Elon Musk and Tesla executives have promised a bright future, but workers' rights have not improved. Perhaps for people like billionaire Musk, sacrificing himself to "change the world" is obvious, but who will suffer, this founder did not specify.
https://cafebiz.vn/elon-musk-co-dang-boc-lot-nhan-vien-qua-muc-ep-tat-ca-moi-nguoi-phai-cong-hien-nhu-sep-lam- viec-it-nhat-40-tieng-tuan-tham-chi-an-ngu-o-cong-ty-de-provided-thay-doi-the-gioi-202206031030244.chn
You are reading the article
Force everyone to contribute like a boss, work at least 40 hours a week, even eat and sleep at the company to 'change the world' together

at
Blogtuan.info
– Source:
genk.vn
– Read the original article
here