Thế Giới
Germany: tax cuts, petrol prices immediately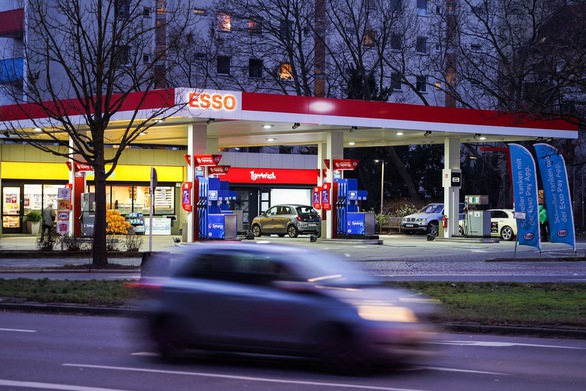 A gas station in the German capital Berlin – Photo: XINHUA
Debate about tax reduction
In March, amid rising prices and rising inflation to the highest level since German reunification (7.3%), the government stopped collecting fuel taxes for three months to support the population. . The decision takes effect from June 1 to August 31, and is expected to return to normal in September.
There has been some controversy with this decision, such as concerns that the oil companies are still not cutting prices and that the tax breaks instead of reaching the people will fall into the hands of the energy giants.
However, a quick analysis of the German news agency DPA showed that E10 gasoline had decreased to about 1.90 euros per liter (VND 47,000) at 350/400 petrol stations surveyed on the morning of June 1. Meanwhile, on May 31, only one gas station in the survey sample sold gasoline for less than 2 euros, while the majority listed prices from 2.10 to 2.30 euros per liter.
It is known that the tax exemptions when converted are equivalent to 35 euros per liter, and the current discount is equivalent, but the DPA cautioned that it is too early to conclude all or most of the benefits from the move. tax relief will reach consumers.
Diesel also dropped in price, albeit lower (about 17 cents euro/litre). Since about 50% of the fuel price component in Germany is taxes, reducing taxes is the fastest and most effective way to create the effect.
Support people to cope inflationary
As a generous welfare state, during an inflationary storm, Chancellor Scholz's coalition government – consisting of the German Social Democratic Party, the Green Party and the Liberal Democrats – agreed to spend from the budget on 300 euros per resident, 100 euros per child and announced a monthly pass for public transport throughout Germany for only 9 euros.
To finance tax cuts and support the population, the German budget is expected to spend 16.5 billion euros.
However, Peter Adrian, president of the German business lobby DIHK, told DW Radio that for many companies, the three-month fuel tax relief was "a drop in the ocean". and won't make much of a difference to companies that are currently "stumbling".
"In many cases, even without the war in Ukraine, it's economically better to close down," Adrian said, reiterating DIHK's call for even stronger tax breaks and protections. businesses are struggling.
There is also an argument that the government should not subsidize fuel prices, because that would encourage people to use private vehicles more and could send an unexpected message as Germany is preparing for a future. fuel is quite uncertain due to the threat of supply cut from Russia and the approaching winter.
"The lowering of gas prices is counterproductive in this situation, because people will drive more," economist Veronika Grimm told ARD Radio.
Germany is also a country that attaches great importance to environmental policies. A calculation by the Federal Environment Agency shows that if all German day workers switched from private cars to public transport, the country would emit 21.3 million tons less carbon emissions each year.
But Economy Minister Robert Habeck said that the price of gasoline is already very high even without tax cuts, and people are struggling not only because of the price of gasoline but also because the prices of many other items are also dancing.
OPEC+ increases production beyond expectations
On the evening of June 2 (Vietnam time), the group of oil exporting countries and partners (OPEC+) announced that it would increase crude oil production by 648,000 barrels per day in July and August.
This number far exceeded previous observers' expectations and predictions of 432,000 bpd in the three months of July, August and September 2022. According to Reuters news agency, OPEC+'s daily oil production in July and August is equivalent to about 0.7% of global demand.
The move on June 2 signaled the readiness of Saudi Arabia and other Gulf countries of OPEC to fill the energy gap left by Russia.
According to Reuters, OPEC+'s decision to increase output will help cool down world oil prices and curb inflation in many countries. The US immediately welcomed the move of the OPEC + group on the night of June 2. (BAO DU)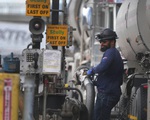 Many countries reduce taxes, keep gas prices down
You are reading the article
Germany: tax cuts, petrol prices immediately

at
Blogtuan.info
– Source:
tuoitre.vn
– Read the original article
here