Life Style
It is important to dare to think big, do big!
Since 2015, the name Tong Tac Van has always appeared regularly in "Hurun Rich List". What motivated a poor, short boy, who had only studied until 5th grade to become an idol in the hearts of every person in Shandong, China?
From a poor background
Song Zuowen was born in 1947, he came from a poor family in Qian Song village, Longkou city, Shandong province. Since he was born, he never had enough to eat, his clothes were patched and his brothers had to share their clothes.
In 1954, Tong Tac Van's parents sent him to town to attend elementary school. The school was more than ten kilometers from home, knowing that, he stayed at the school from morning to night. Studying hard, he always won the top position in every school exam.
However, because junior high school tuition is several times more expensive than elementary school, his dream of going to school has completely ended in the 5th grade. Since then, he quit school to help his parents take care of him. few poles of fields in the village.
Due to lack of food and clothing, he is 17 years old, but Tong Tac Van's height is less than 1.6m. Perhaps no one expected that a boy with such a weak appearance could achieve such an illustrious career in the future.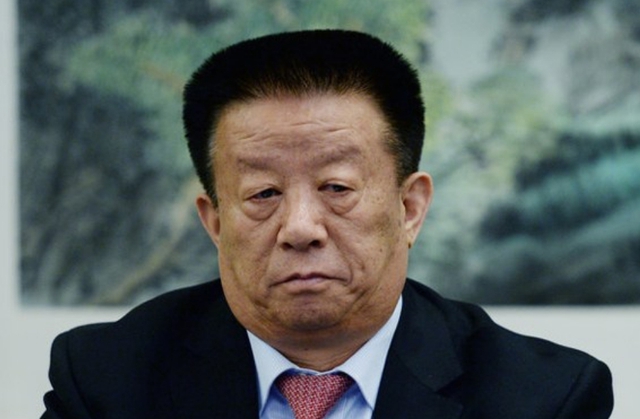 The 75-year-old billionaire owns a fortune of 5.3 billion USD.
White hands make
In Tien Tong village, not only his family lived in poverty, but other villagers also had a very difficult life, the village looked like a slum. Aware of that, Tong Tac Van has cooked up the ideal to help his village get out of poverty.
Obviously, if we just rely on the harvest of a few acres of fields, we cannot even maintain basic food and clothing, let alone get rich. After much hesitation, Tong Tac Van decided to go to another place to work, the outside world is so big, there will probably be more opportunities to make money than this small village.
Before leaving, he made up his mind that as long as he found a suitable job, he would definitely return to enrich the village as promised. So, in 1978, Tong Tac Van brought everyone's hope to the South with a burning desire to establish a career.
Unfortunately, both the construction sites and the factories did not appreciate his appearance and education. After many struggles, he not only could not find a suitable job, but even his pocket money was spent.
Just when he was in dire straits, an old man ran up to him and asked him if he was from another area looking for a job. He nodded and told the old man about his situation. After that, the old man took Tong Tac Van to his house for dinner, while chatting, he suddenly told him: "Young man, each of our families here has its own side business. For example, at my house, in addition to growing rice, we also build fish farms to raise fish and transport them to the city to sell and earn a lot of money."
The old man's words woke Song Tac Van, won't his tip solve the problem that he has been fighting for many years? Without hesitation, he quickly thanked the old man and said goodbye, quickly returning to his hometown to share his ideas with the villagers.
At first, many people did not believe in this proposal, they would rather guard a few acres of open field all day than take the risk. Convinced that he would succeed, he summoned a few villagers who wanted to try the business and gathered everyone to discuss the next step.
At this moment, dozens of acres of cotton growing land not far away suddenly came into Song Tac Van's eyes, a bold decision appeared in his mind: "Everyone, let's weave cotton into fabric and sell it, we It will definitely make a lot of money."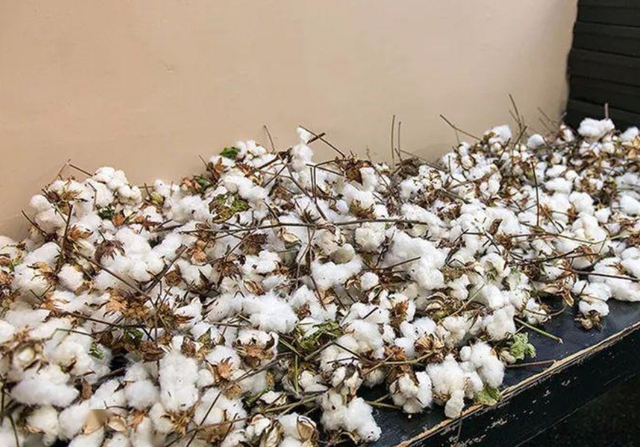 He decided to start a business with cotton weaving.
As soon as he finished speaking, there were people who agreed, but no one in the village knew about weaving technology, and did not have a loom, so how could they weave? A series of questions were asked, Tong Tac Van realized that business is like starting a business, the whole process is very difficult.
Fortunately, God did not let people down, Tong Tac Van found a solution. The next day, he put nearly 750 USD on the table, the villagers involved in the business were shocked at this amount. To the skepticism of the villagers, "captain" Tong explained: "I sold all the crops in the field to start a business. This money will be in charge of buying looms and buying textile technology."
According to the plan, the men went to town to buy a few looms, and the women learned weaving techniques from the masters in the factory. The Tien Tong village weaving workshop was soon established and it didn't take long to get into orbit.
Just like that, the production team led by Tong Tac Van – a total of 56 villagers, were all involved in the textile business, and the weaving factory was getting bigger and bigger. Accumulating more and more money, he led people to invest in equipment and set up a fiberglass factory. In just a few years, all 56 households in the village lived in small villas.
Turn the poor village into a famous tourist area
He also began to notice his own personal prowess. In 1994, Song Zuowen was elected as a member of the National People's Congress of Yantai City. Taking this opportunity, he began to study at Shandong University of Civil Engineering. It didn't take long for him to get a college degree in economics and management, officially leaving the elementary school level.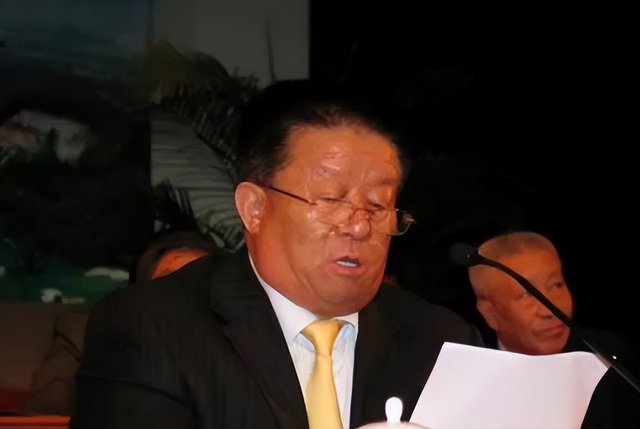 At that time, the fixed assets of Tien Song village had reached nearly 90 million USD. Not stopping there, Tong Tac Van decided to merge some surrounding villages together, mobilizing the policy of rich villages to help poor villages get richer together. Seeing that Tien Tong village was no longer a poor countryside like before, Tong Tac Van changed its name to Nam Son village, because he was party secretary.
Not long after becoming party secretary of Nam Son village, he discovered another business opportunity.
In early 1997, he started to build a nostalgic complex and a history museum by utilizing the historical resources of Nam Son village, and then built a very nice theater and hotel. advanced.
Not long after, the tourism industry of Nam Son village emerged, and won the title of national scenic spot. Not only that, Tong Tac Van also expanded to develop many other industrial fields, such as Nam Son Education, Nam Son Technology and Nam Son Health.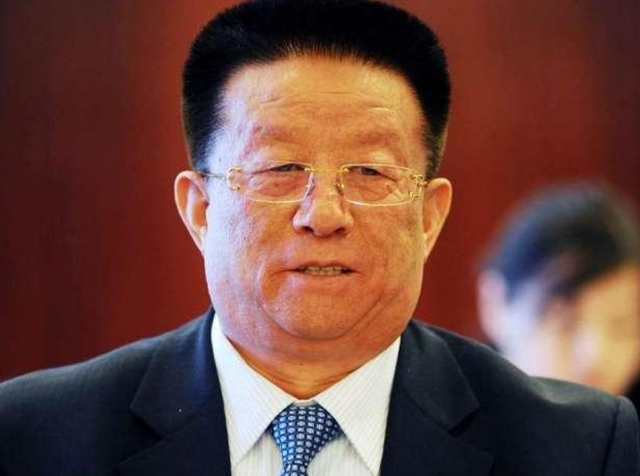 Everyone has to admit that he is a very business-minded person.
This prosperity of course cannot be separated from the efforts of Tong Tac Van, but he has also reaped high profits from enriching his village. Nam Son Group has been selected as one of "China's Top 500 Private Enterprises in 2021".
On January 28, 2022, Nam Son Group Enterprise Technology Center was recognized as a National Enterprise Technology Center. In March of the same year, Tong Tac Van ranked 582nd in "Hurun Global Rich List" with a fortune of 5.3 billion USD.
According to Toutiao
https://cafef.vn/chua-tung-duoc-an-no-mac-am-vi-ty-phu-75-tuoi-mot-tay-lam-giau-cho-ca-lang-xay-dung- de-che-cong-nghiep-voi-gia-tai-hon-5-ty-do-quan-trong-la-dam-nghi-to-lam-lon-20220603064528632.chn
You are reading the article
It is important to dare to think big, do big!

at
Blogtuan.info
– Source:
Kenh14.Vn
– Read the original article
here