Giải trí
Loving the sunny day on 2 just swirling drama Khanh
* The article represents the author's point of view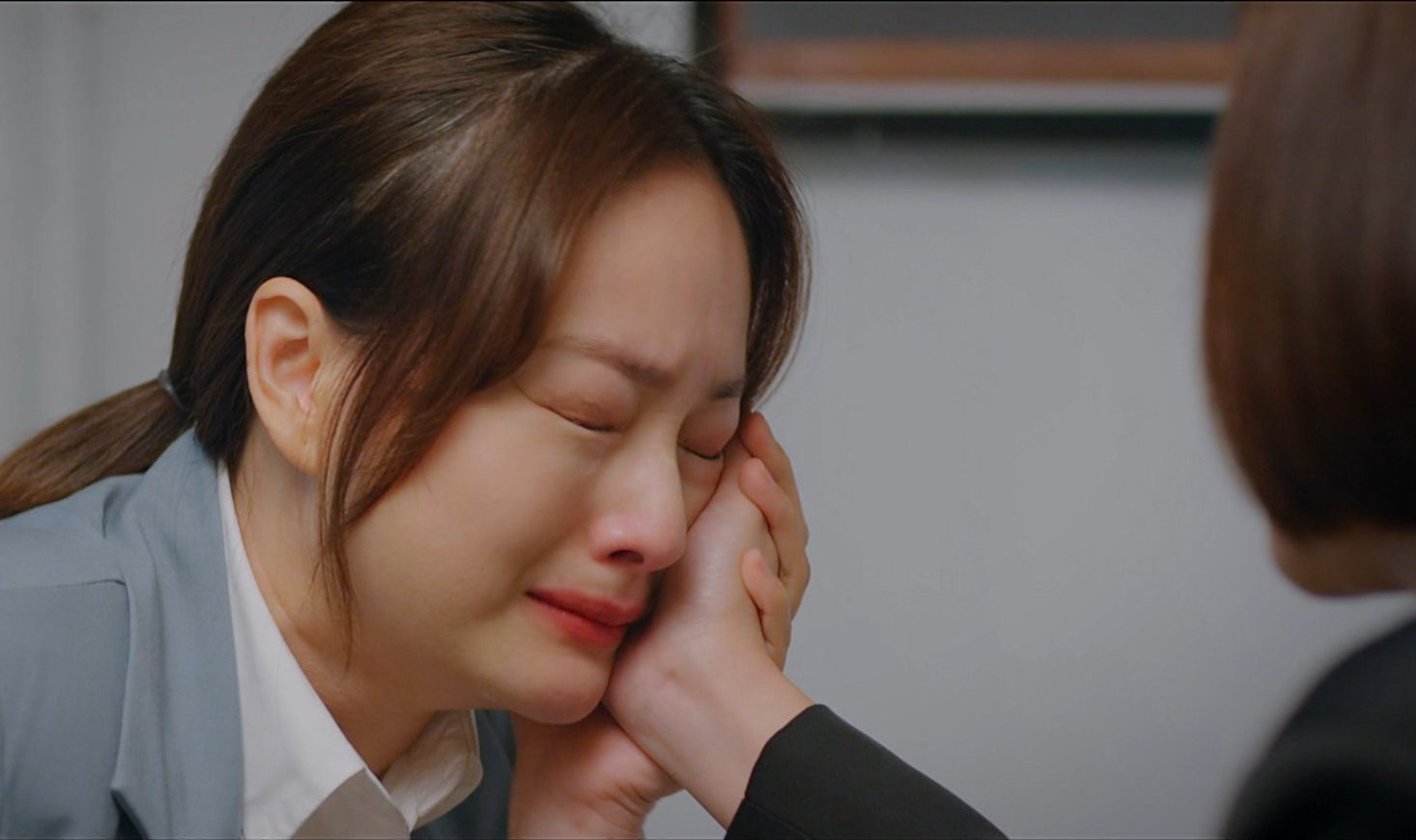 I don't understand why I have to let so many bad things happen to Khanh. Stop at divorce, being abandoned by her husband because of adultery is enough crisis, panic already. It is possible that the writer and director want to push everything to the extreme: the husband's family bullies, the husband is weak and cannot protect his wife, the children turn their backs, the colleagues are rejected, the world's tongue is harsh, contemptuous…
But as long as the divorce, being kicked out of the headquarters, going to the suburbs to work at the branch, new colleagues whispering, the neighbor's mother's mother is dirty, it's okay, there's no need to add the situation of the branch elder. What do you do with "old vegetables with high branches" and then go to receive guests? Every filmmaker wants to give a lot of messages, but if you're too greedy, it's easy to fall into the same pitfalls attributed to THVN movies – push the drama to the top and then don't know how to remove the button to make the end brake quickly. leaving disappointment and regret for the audience.
There are many people who call part 2 of the movie with a very funny name "Thuong Khanh's return" (made up the name of the movie Love the sunny day and Lan Phuong's character Khanh) and decided to wait until the end of Khanh – Duc's drama to continue watching. Still know that the movie's content is about the extended family of Mrs. Nga, the life of 3 children Khanh-Van-Trang, not just the couple Trang-Du and Mrs. Nhung – Mr. Long (as everyone thinks) but to come here. Nearly 30 episodes of season 2 only focus on Khanh – Duc's drama, isn't it a bit wild?
Maybe only 12/48 episodes should be left at the most, reducing the shocking moments of mother-in-law and sister-in-law's mother-in-law and then co-workers taking guests to receive guests, increasing the time for the couple Van – Phong, Mrs. Nhung to take revenge. with Mr. Long, does it have to attract more audiences? The audience is less inhibited, the message is neat and focused, there are still enough tears and smiles, very harmonious and humane like part 1.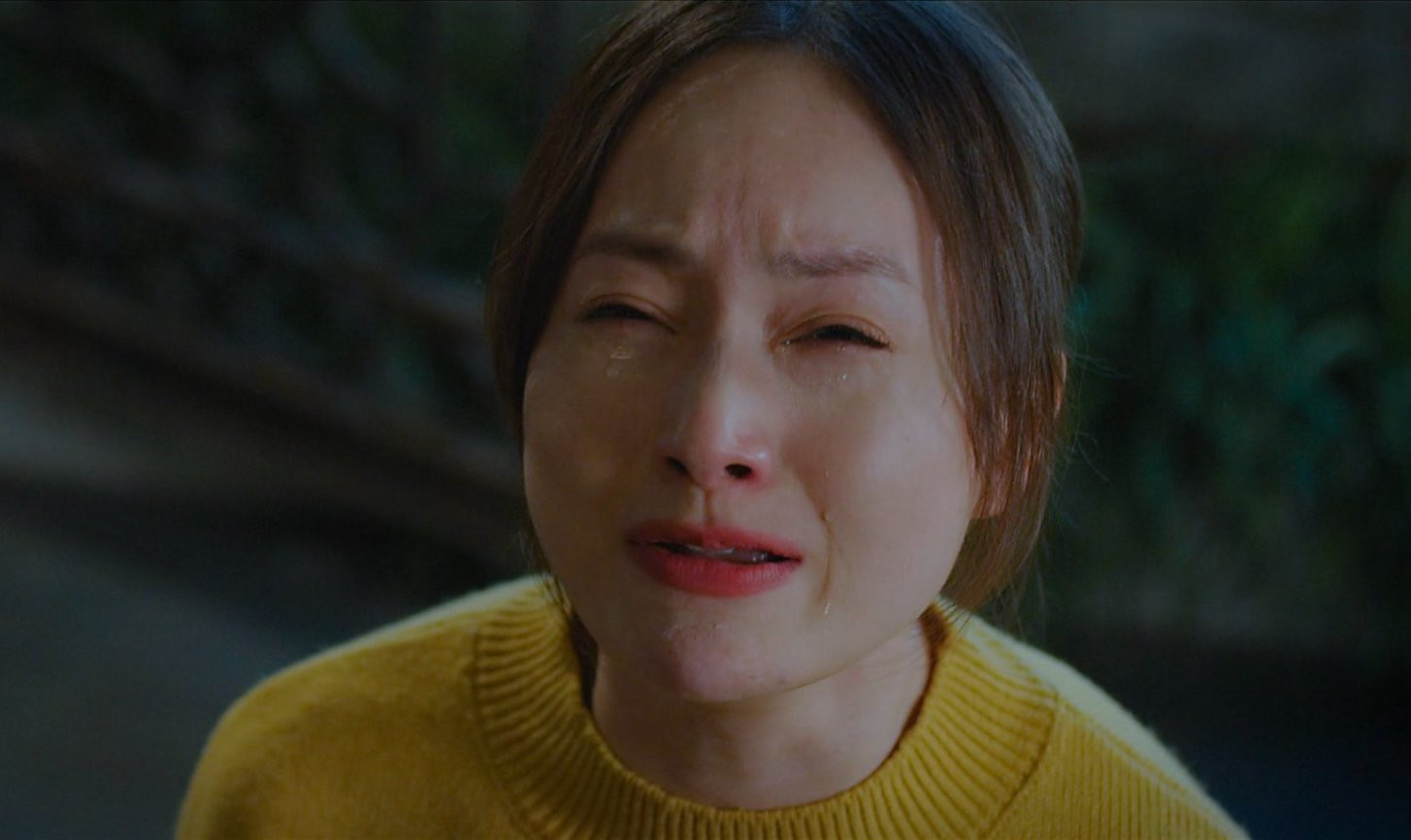 I don't like the voice Lan Phuong (so far) but I have to admit that this movie she plays is too good, acting like not acting but deep, but penetrating, but loving. So is Germany. For me, this is the best role that Hong Dang has performed so far, different from the roles she plays as the marshal.
Duy – Trang's duo gradually faded from lack of chemistry to very poor from when he switched to calling "uncle-aunt". Extremely allergic and do not understand the intention of the scriptwriter when building this address.
By the way, many viewers condemned the fact that Germany was not divorced, and changed the way she addressed Ms. Nga from "son-mother" to "nephew-uncle". With the traditional address in the Vietnamese family, as well as in the very emotional relationship between the mother-in-law and the son-in-law of Mrs. Nga and Duc, there is something wrong. But through this change of address, Duc wants to assure Mrs. Nga that there is no hope for anything, between you and your son, it's really over. Because Duc knew that if he still called "mother-son", he would certainly not be able to hold back his tears, but tell all this cancer story to Mrs. Nga, but then it would take a long time for Khanh to get divorced. Nga just let Khanh leave Duc and Khanh will forever suffer.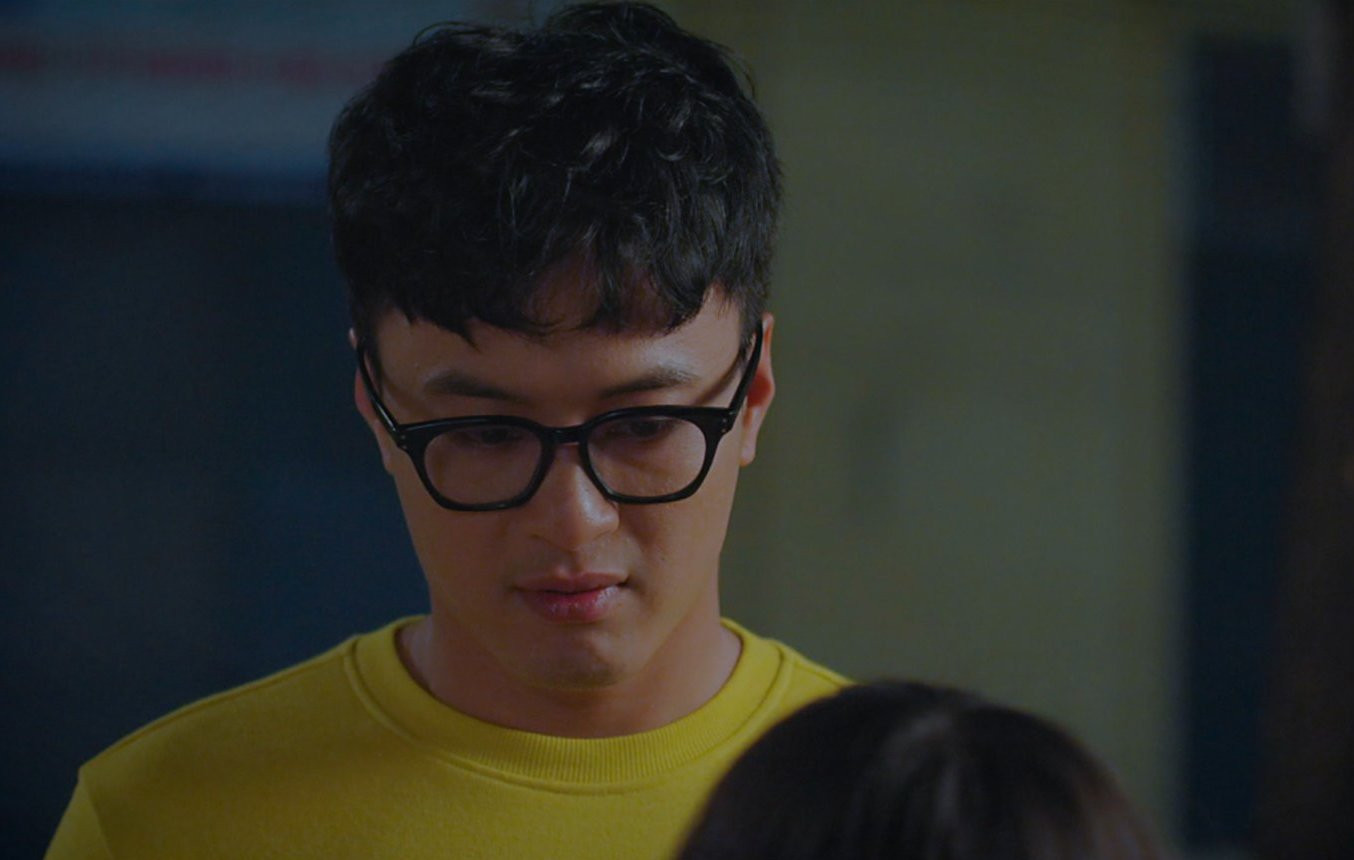 That is the thinking of Germany and the way to behave in accordance with the German personality – weak, weak, incompetent, although he loves his wife and children very much. By calling Mrs. Nga an uncle, Duc wants to create a shield to protect himself, Duc has to use external force when he cannot use internal force to become stronger. Let's listen to Duc's conversation with Trang is very different from Mrs. Nga, Duc still calls Trang Aunt Trang, because Duc knows Trang is very tough, strong, sees everything rationally, so Duc doesn't need to change her name. as a way of self-protection. The true love that Duc has for Mrs. Nga, Aunt Trang, and Uncle Vuong remains the same as before (as evidenced by Duc's rebuttal to Mrs. Hien: The house over there is a thousand times better than this house).
I think this intention of the scriptwriter is very effective in depicting the character of Germany. If Germany had behaved differently, it would not be Germany and would not have let Khanh suffer so many disadvantages and injustices.
Talking about Sam – So, I see that many viewers are angry and say that Sam is a liar, normally understanding things like being obedient and lovely, but now is the time when the mother needs her daughter to sympathize and turn her back on her mother, talk and behave rudely.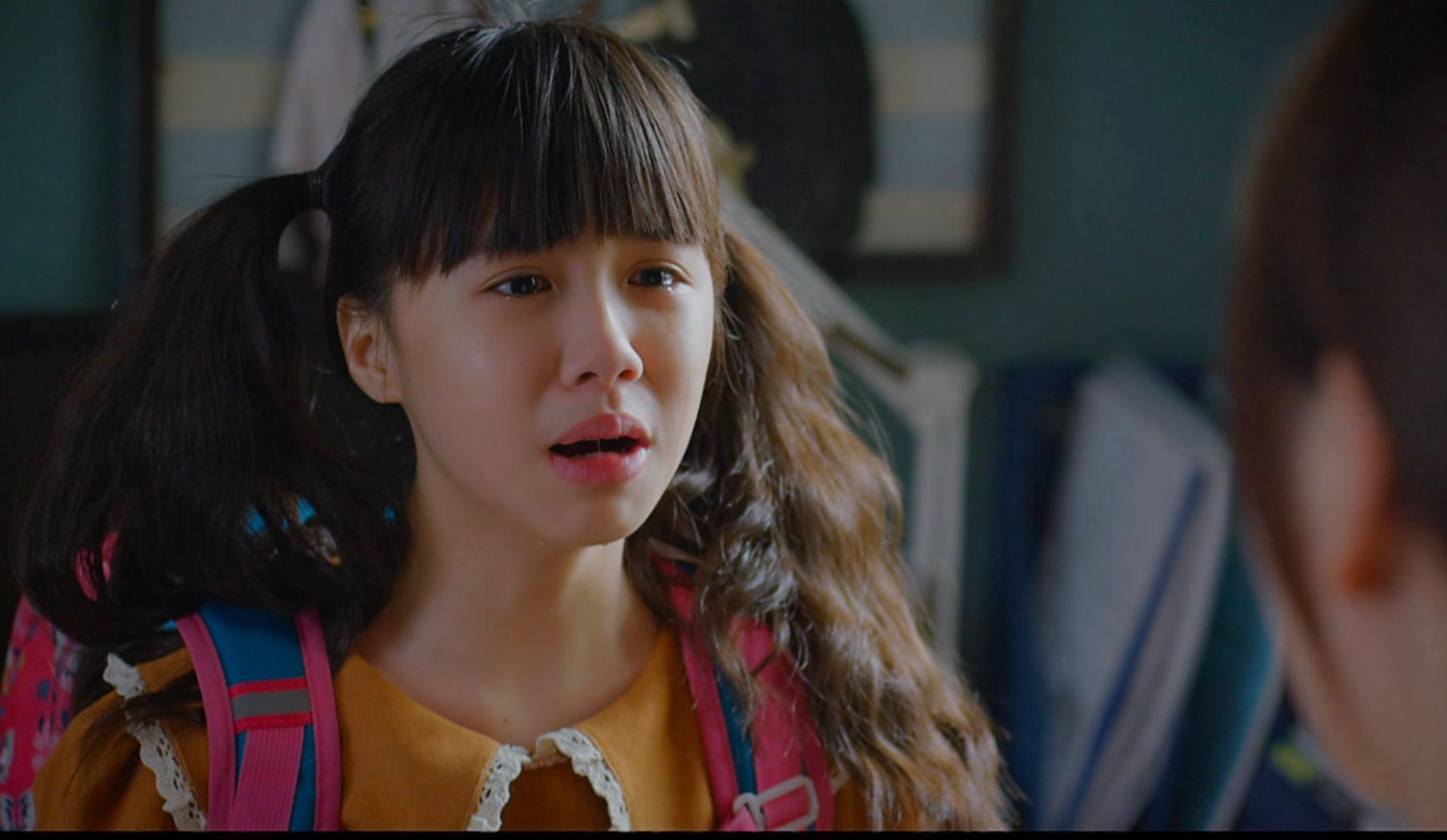 Personally, I find the scriptwriter and director to let Sam "turn the car" like the last few episodes, which is very true to the psychology of teenagers, being a daughter in a family with unhappy parents. Before, the family was peaceful, Sam So only worried about eating, studying, playing, sometimes resenting her grandmother instead of her mother, but basically, it was quite peaceful. Suddenly a stormy day happened, parents broke up, adults stretched like strings and couldn't share and explain much to their children, social networks affected each individual, friends whispered… No Not only Khanh, but also baby Sam is in crisis and depression. That's what happens in real life with so many kids.
The message of the film is many, but until the end of the episode on the evening of June 1, I was very impressed with the message of the writer and director: I want my children to be happy and obedient (have normal behavior). , gentle) parents need to heal themselves first. Parents with peace and happiness, children have a safe environment to live happily. Is it possible for a mother who is under extreme stress and turmoil like Khanh to have (keep) a calm, peaceful mind, to gently teach her children? It's hard to ask Khanh that! But what hope is there when the mother is like that, but the child does not become rebellious?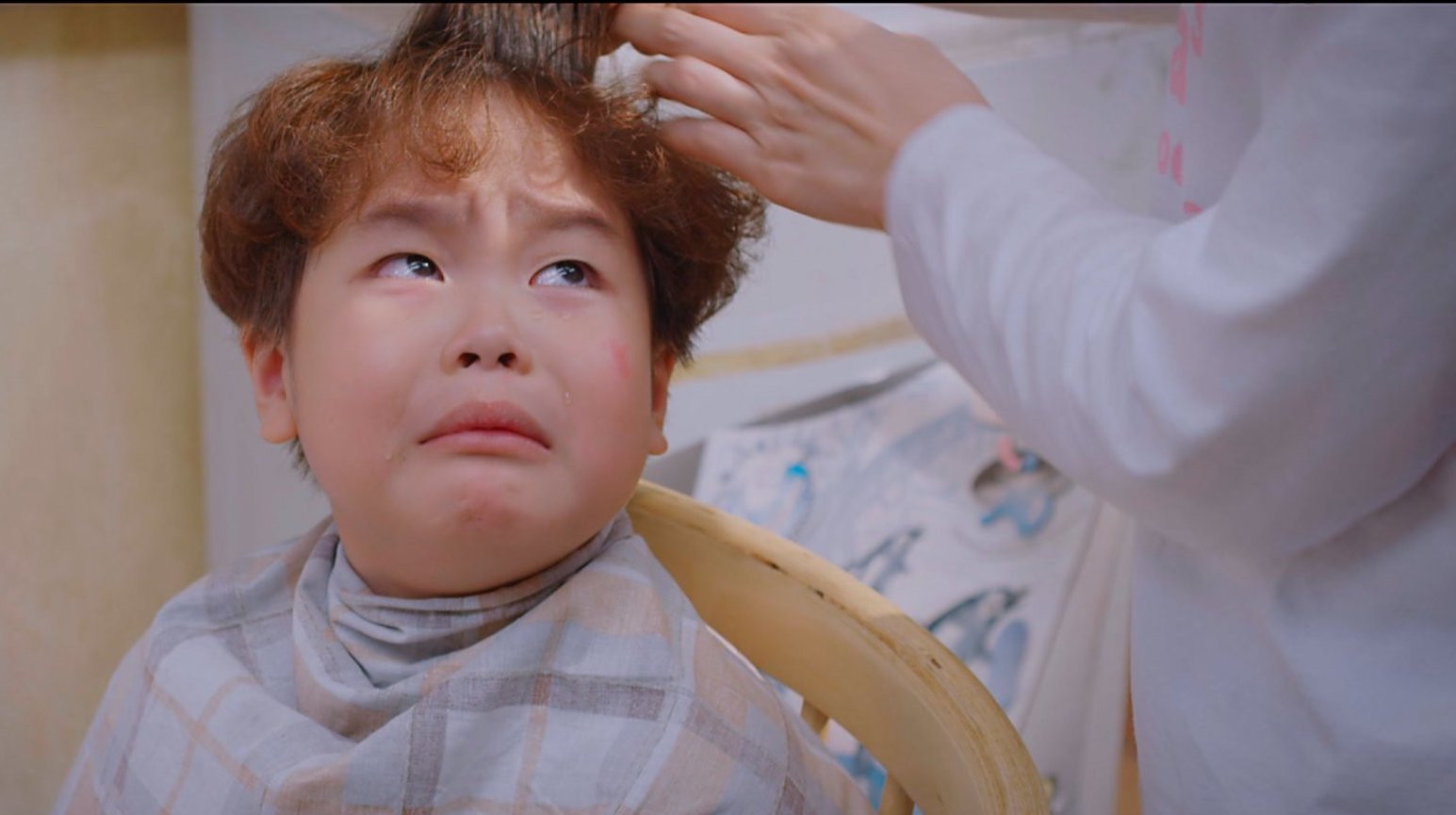 In real life, there are probably more people suffering than Khanh, there are also many people happier than Khanh, but the situation of women suffering from stress, depression, dissatisfaction with their lives and relationships is not enough. immeasurable many. When we do not find a way to solve our own problems, do not find peace and calm, it will have a very negative impact, a little bit every day on young children, especially children living in poverty. The age is wet, and then it goes away for a while, maybe very quickly, we can't understand why children change in such a negative direction?
I hope every woman tries to learn how to balance her emotions to reduce suffering and not hurt her loved ones, especially children.
Ha Viet Anh
If you have comments, please send us the article to the address: [email protected] Your opinion may not coincide with the opinion of the article posted on VietNamNet.
You are reading the article
Loving the sunny day on 2 just swirling drama Khanh

at
Blogtuan.info
– Source:
vietnamnet.vn
– Read the original article
here