Tourists entering the area near the town of Green Bank, West Virginia, have begun to be reminded not to use phones and wireless devices capable of emitting waves. When fully entering town, the use of the aforementioned devices also exposes the user to prosecution under the law.
Green Bank is such a quaint town. But contrary to the idea of ​​a backward town, this place is home to the most advanced scientific equipment.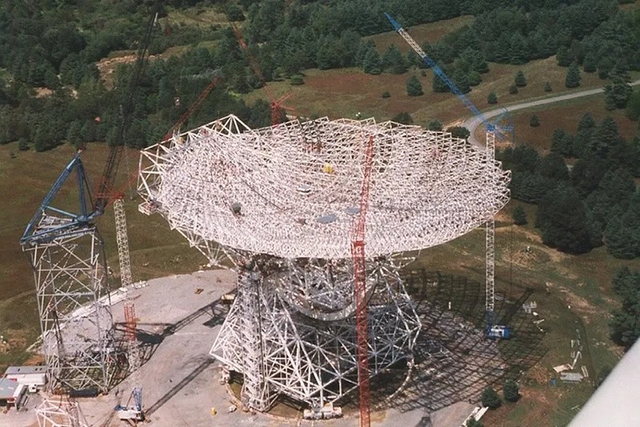 Scientific equipment at Green Bank.
A place to observe signals from space
Green Bank, formerly the National Radio Astronomy Observatory, was established in 1956. Astrophysicist Frank Drake soon used the telescope here to search for extraterrestrial intelligence. This is the first time anyone has used modern equipment to search for life outside the universe.
Just two years later, the Federal Communications Commission decided to make the area a "silent zone". This area was chosen because of the sparse population in Pocahontas County and because the surrounding mountains help shield it from outside waves.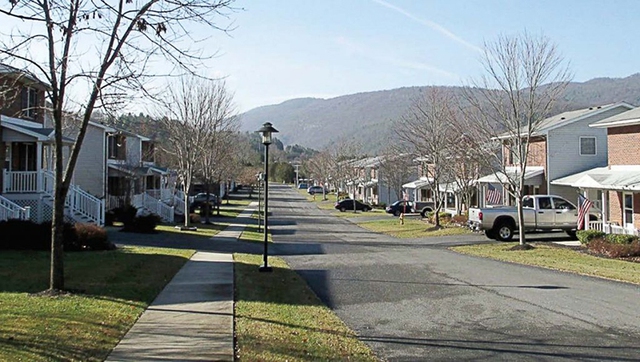 Inside the quietest town in America.
Due to the ideal location, the town later grew up many other radio observatories to observe the universe. Scientists also use Green Bank as a place to test satellites into space for research. Of course, they let the waves from personal electronic devices disrupt and disturb their signal.
Any type of wave capable of affecting the performance of scientific instruments is prevented. That means no radio, TV, Wifi, mobile or bluetooth. Even microwaves are not recommended for use in town.
Special truck
The Robert C. Byrd Green Bank Telescope is the symbol of the town of Green Bank. It weighs 17 million pounds and spans about 2 acres. Several smaller telescopes are placed around in a large area.
This massive telescope can hear sounds from hundreds of millions of miles away and has attracted the interest of some of the world's top researchers. It is in the area where these important telescopes are located that the work of checking for interference is also most intense.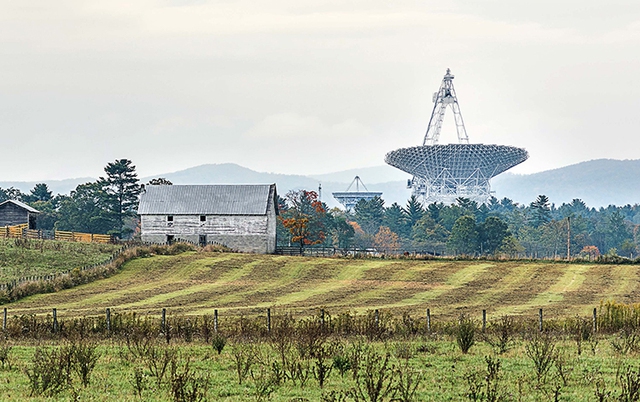 The area where the huge observatories are located.
There's always been a white Dodge Ram pickup with huge omnidirectional antennas attached to the roof, its passenger seat has been replaced with a receiver, Doppler system and spectrum analyzer.
This vehicle patrols the area of ​​town and has the ability to "listen" for anything that interrupts the sound from outside space. When the truck is in operation, the spectrum analyzer senses a continuous flow of energy that helps track down sources of radio frequency interference, which comes from many things: cell phones, microwave ovens, appliances wireless or arcing line.
The officers themselves are also equipped with a strange antenna-like device called a yagi stick. When they reached a suspicious location, they swung their yagi like a wand and discovered the source of the interference.
Within a mile of the telescope, vehicles can only be powered by diesel engines because spark plugs can emit waves that drown out the sounds received from galaxies. Meanwhile, workers here communicate with each other using walkie-talkies on specific frequencies.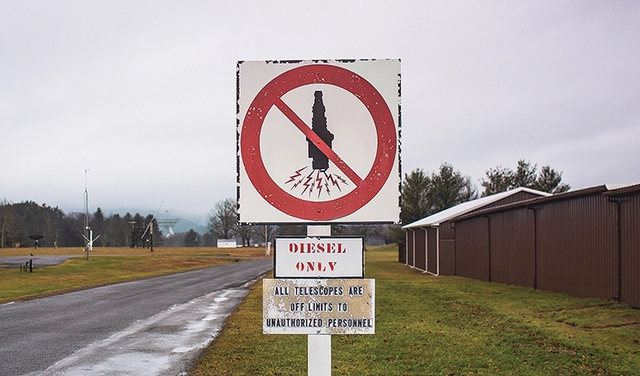 A sign prohibits the use of engines other than Diesel engines.
There are about 25 to 30 houses on the observatory grounds for staff. Anyone who lives there signs a waiver from using microwaves or wireless devices. Those found to have violated the pledge will face legal prosecution.
In addition to residents who don't follow the rules, downcast satellites and radar-using aircraft can also cause interference.
What do people at Green Bank think?
People in Green Bank town lead a simple life. When asked about the inconvenience of not having Wi-Fi and TV, many townspeople expressed surprise to the rest of the country when they learned that everyone there was attached to a phone.
Town residents still have a separate radio channel and a landline phone line. They also have Internet, with dial-up service or Ethernet cable. A few admitted to occasionally stealing Wi-Fi, but not much because everyone around was clearly annoyed.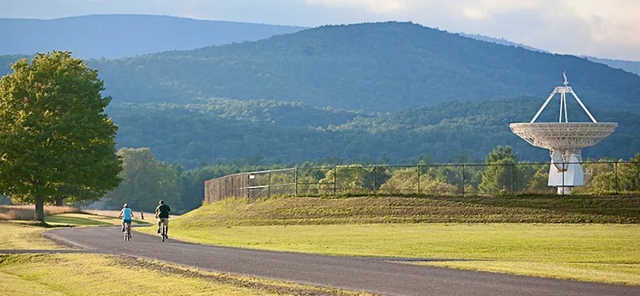 The quiet life is different at Green Bank.
Since the 2000s, many people who love the special lifestyle at Green Bank have been looking for ways to move here. Some of them even worked in the technology centers of the silicon valley. People who seemed to be attached to electronic devices now choose a completely opposite lifestyle.
Far from complaining about the situation, Green Bank residents are also afraid that their secrets will be exposed, causing more people to flock here, affecting the peace.
You are reading the article
No wifi, no mobile signal for more than 60 years, anyone who violates will go to jail

at
Blogtuan.info
– Source:
Soha.vn
– Read the original article
here