Giải trí
Not only her looks, but Xuan Mai's voice also changed a lot after giving birth to 3 children
Baby Xuan Mai is a name associated with the childhood of many viewers of the late 8X – early 9X generation. Once called a "music prodigy", many songs performed by Xuan Mai are still popular and listened to a lot, such as: Little stork, Sister brown bee, piggy bank…
Baby Xuan Mai begins famous from the age of 3. At puberty, the "child musical prodigy" has a beautiful, feminine appearance.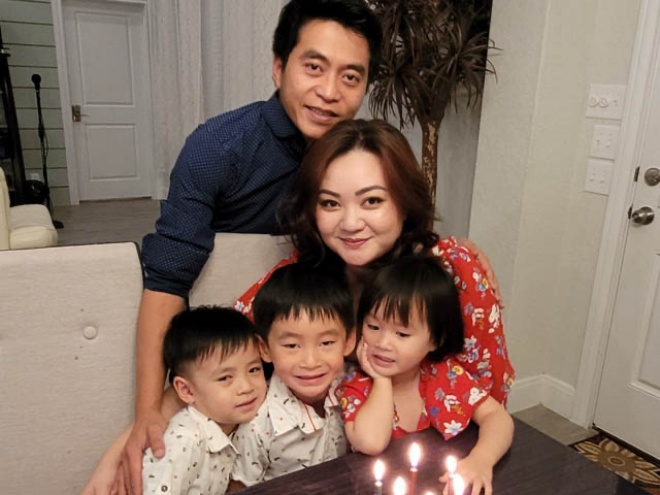 Currently, she is living with her husband in the US and is the mother of 3 children.
Despite a breakthrough start, Xuan Mai did not pursue a musical path after growing up. She focused on studying abroad, then settled and married, now a "mother of 3". As an adult, Xuan Mai launched a few products, but most of them were not as successful as when she was a child. After many years of stopping singing, the audience is still interested in watching the life of a "child music prodigy" for a while.
Recently, Xuan Mai shared a clip singing a cover of the song Who can stay in love forever? on personal page. This is a song that is being covered by many Vietnamese artists such as Ho Ngoc Ha, Tung Duong, Tuan Hung, Trung Quan Idol… Perhaps because of her love of this song, the "mother of three children" spontaneously sang at home. then post it on your own page.
WATCH VIDEO: Xuan Mai's voice when she covers a new song is commented on much different from the old days.
Watching the clip, the audience had the opportunity to listen to the voice of the "child music prodigy" every day. Many people think that Xuan Mai's voice has changed a lot as she matures and is no longer as clear as when she was famous in Vietnam. In return, the experience and depth in the handling of the song of the "mother of three children" received positive comments.
Many viewers when watching the video noticed the signs of age on Xuan Mai's face when her skin had many age spots. After going through 3 births, the female singer also looks chubby.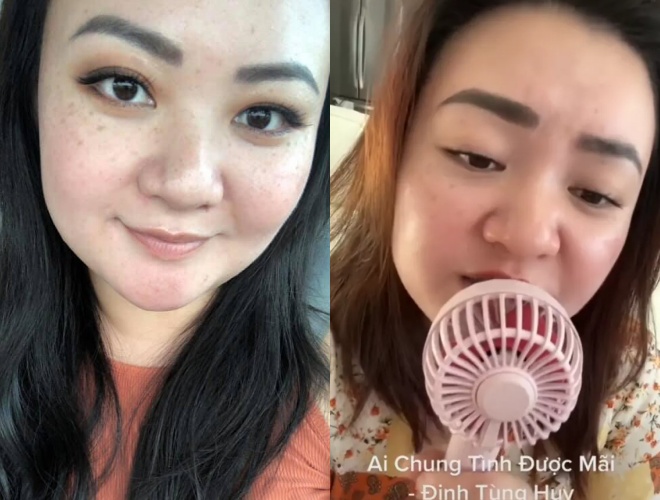 The appearance of "baby Xuan Mai" is now quite round.
The biological mother of "baby Xuan Mai" once revealed that the singer had to face many mixed opinions about the change in appearance after 3 births. She said her daughter has a passion for food, so she has gained more weight than before.
Xuan Mai's mother shared: "Let's ask who has just given birth, but her appearance has not changed. Meanwhile Xuan Mai has given birth 3 times. Xuan Mai is very good at eating and comfortable, so the weight gain is yes. Many people say too much that it is not. She also recognized Xuan Mai when she was an adult. Xuan Mai used to be very sad and self-deprecating… before such disparaging words.
There was a time when Xuan Mai was secretly photographed and that moment was spread everywhere with many bad comments. Xuan Mai and I have read those negative posts and are very sad. The culmination is that the girl once did not dare to go out because of guilt. However, now Xuan Mai is more open, lives happily for herself and ignores negative things. The husband also encourages Xuan Mai a lot.
In the US, many viewers still recognize Xuan Mai when my children go shopping even though they wear masks. That proves that Xuan Mai is not so different as rumored by netizens.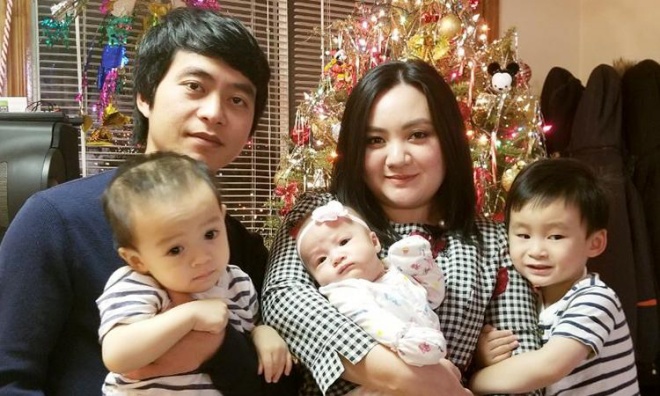 In 2016, Xuan Mai announced her marriage and motherhood at the age of 21. In 2017, she gave birth to her second child. At the end of 2018, the singer confirmed that she had given birth to a third child.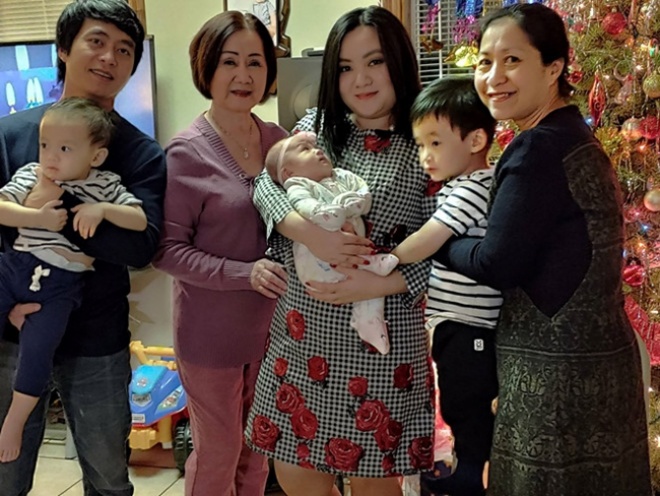 Xuan Mai also stopped participating in the arts, instead spending all her time taking care of her husband and children.
According to her biological mother, Xuan Mai and her husband are currently living a happy and comfortable life: "On vacations, our family travels together, vacations between states in the US. Therefore, Xuan Mai does not face any pressure at all. I do not work, just stay at home to take care of 3 children for her. Xuan Mai's first child has gone to school, the second child has also started going to school.In the US, the cost of hiring a babysitter is quite high.If Xuan Mai and her husband hire someone to take care of 3 children, they will probably die. . Thanks to her grandmother, it helps a bit. Maybe that's why Xuan Mai confidently gave birth to many children (laughs).
Sharing about her decision to get married soon, Xuan Mai once said: "Family home is the number 1 priority for me and I feel the happiest when I can do it. Everyone in my family loves me and wants me to be happy, so they all support my choice. I think in life you always have to choose. Everyone can't be greedy and want to have everything good and perfect at the same time."
You are reading the article
Not only her looks, but Xuan Mai's voice also changed a lot after giving birth to 3 children

at
Blogtuan.info
– Source:
Eva.vn
– Read the original article
here