Unlike the previous generation, the IELTS certificate has gradually become popular with today's young people and has become a tool to quickly advance on the career path. In fact, although thousands of Vietnamese candidates take the IELTS test every year, only a few achieve a perfect score of 9.0.
Therefore, the story of someone scoring 9.0 IELTS will quickly become a topic of discussion with the online community. Here are the characters who have achieved 9.0 IELTS who have attracted the attention of the people, because not only have their excellent foreign language skills, but they have also achieved countless great successes in their careers.
1. Dang Tran Tung
For students who want to take the IELTS exam, it will be no stranger to the name Dang Tran Tung. Because Mr. Tung (born in 1993) is one of the most famous foreign language teachers today, as well as the founder of a series of English centers.
The teacher who made the achievement is the only Vietnamese who has achieved the absolute IELTS score of 9.0 4 times. In the most recent exam, the teacher's skill points were 9.0 Reading, 9.0 Speaking, 9.0 Listening, and 8.0 Writing, respectively.
With a handsome appearance and excellent foreign language skills, Mr. Tung is funny called "KOL in the education industry". Each post of Mr. Tung on his personal page receives a very high number of interactions. If you surf the 9x teacher's TikTok page, it's not difficult for you to come across million-viewed videos with interesting content on how to learn foreign languages.
On social networks, Mr. Tung often shares clips and articles on how to prepare for the IELTS exam, practice correct pronunciation to regain the basics for students who have lost their roots by citing real-life situations. For those with little time, you can choose short clips such as idioms, conditional sentences…
Besides teaching English and managing English centers, Mr. Tung also publishes many best-selling books specializing in advice on how to learn English and prepare for IELTS effectively for students. In addition, he is also an academic advisor of many English learning programs and projects in Vietnam.
2. Tran Hoai Giang
11 years ago, Ms. Tran Hoai Giang (born in 1987) was widely known for her achievement of "the first Vietnamese to achieve 9.0 IELTS". On January 15, 2011, Ms. Giang achieved a perfect total score of 9/9 with 3 points of 9 for Listening, Reading and Writing skills in the IELTS exam at the IELTS test center of IDP Education (Vietnam). Currently, she is a famous lecturer at the English Department of the University of Foreign Languages, Vietnam National University, Hanoi.
Right from elementary school, Ms. Giang has read books, newspapers, and articles in English in many different fields such as Science, Animals, and Astronomy. She often thinks and organizes vocabulary according to specific topics. In addition, Ms. Hoai Giang also thinks, expresses thoughts and writes in a diary in English so that she can increase her interaction with English anytime, anywhere.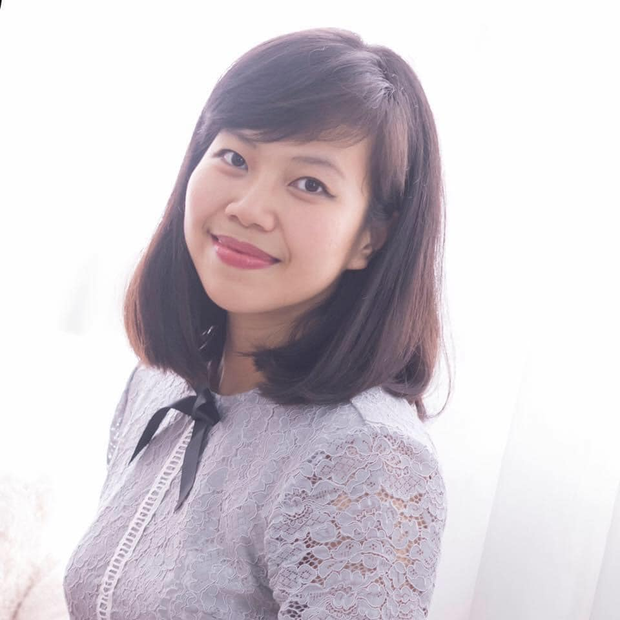 Hoai Giang is currently a lecturer in the English Department at the University of Foreign Languages ​​- one of the leading language schools today.
3. Nguyen Hang Phuong Dung
In 2015, Ms. Phuong Dung became the first candidate in the South to achieve a perfect score of 9/9 IELTS. At that time, Phuong Dung scored 8.0 in Writing skill, while the remaining 3 skills, Listening, Reading, and Speaking scored 9.0.
It is known that Phuong Dung is an alumnus of English language major at the University of Pedagogy of Ho Chi Minh City. Ho Chi Minh. Born in a family with parents who value education, since childhood, she has been exposed to English and nurtured her dream of becoming a language teacher.
Before being known for her perfect score in the IELTS test, Ms. Phuong Dung was a "child of someone" with a remarkable academic record, including: First prize in the regional English speaking contest. Nam (2008), valedictorian at the 30/4 national Olympic exam in English (grades 10, 11); Achieved 114/120 points on TOEFL Ibt exam (2009) and was certified by ETS (American Institute of Educational Accreditation) as the youngest candidate in Vietnam to achieve the highest score; Second prize in the English speaking contest about Uncle Ho organized by the Department of Education and Training of Ho Chi Minh City; Second prize in the national competition for excellent students in English (grade 12)…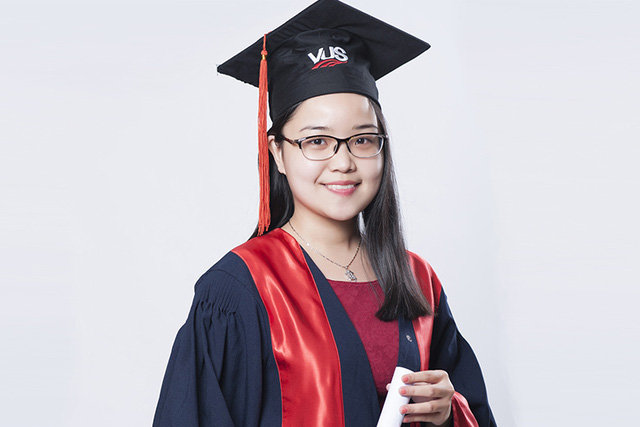 Ms. Phuong Dung has a dream of becoming a teacher and graduated with honors from the University of Pedagogy of Ho Chi Minh City. Ho Chi Minh.
With outstanding academic achievements, Ms. Dung was granted a scholarship by Anglo Chinese School (Singapore) to study abroad, but she refused because she wanted to be near her parents and believed that in any environment, there were many opportunities for her. Grow if you know how to try. Since her student years, she has actively applied for teaching assistant jobs for English centers and participated in teaching many classes.
Sharing the secret to learning English well, she said that she took advantage of learning languages ​​anytime, anywhere. Thanks to the accumulation of broad social knowledge, deep understanding of life topics, and real-life contacts, the new IELTS test results are so perfect and absolutely high.
4. Truong Hai Ha
One person who joined the association with a perfect score in IELTS is Ms. Truong Hai Ha (born in 1989), a former student of the Faculty of English Education of the University of Foreign Languages ​​and the Faculty of Law of the Hanoi National University. She is known to many people when she has an overall IELTS score of 9.0, in which no skill is below 8.5.
Since her student days, Ms. Hai Ha has demonstrated her excellent foreign language skills with a series of achievements such as: First prize in the English debate and criticism contest organized by Foreign Trade University (2011), Second prize in the competition. Thai speech contest organized by the Embassy of Thailand (2010). Notably, she is also the graduate valedictorian of the University of Foreign Languages ​​and also one of the valedictorians honored at the graduation ceremony at Van Mieu Quoc Tu Giam.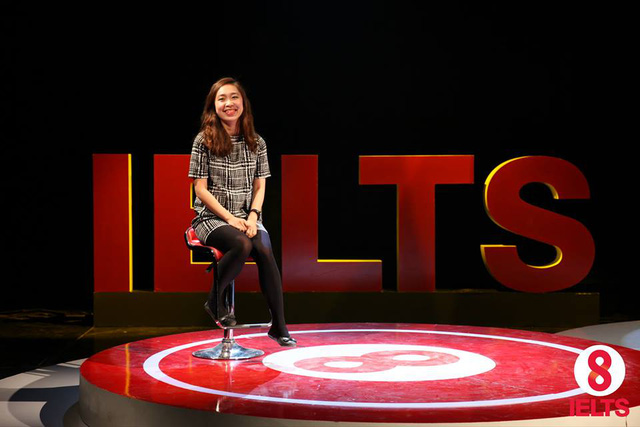 Ms. Hai Ha was once invited to participate in the 8 IELT program to share experiences and perspectives related to English learning stories for young people.
In addition to English, Ms. Hai Ha is also fluent in Thai. It is known that Ms. Ha used to be a volunteer for the 3rd Asian Indoor Games, as an interpreter for the Thai swimming team. With an impressive academic record and many excellent foreign activities, Ms. Hai Ha was retained as a lecturer at the Faculty of English Education at the University of Foreign Languages.
Synthetic
You are reading the article
Owners of Vietnam's rare 9.0 IELTS scores

at
Blogtuan.info
– Source:
Afamily.vn
– Read the original article
here