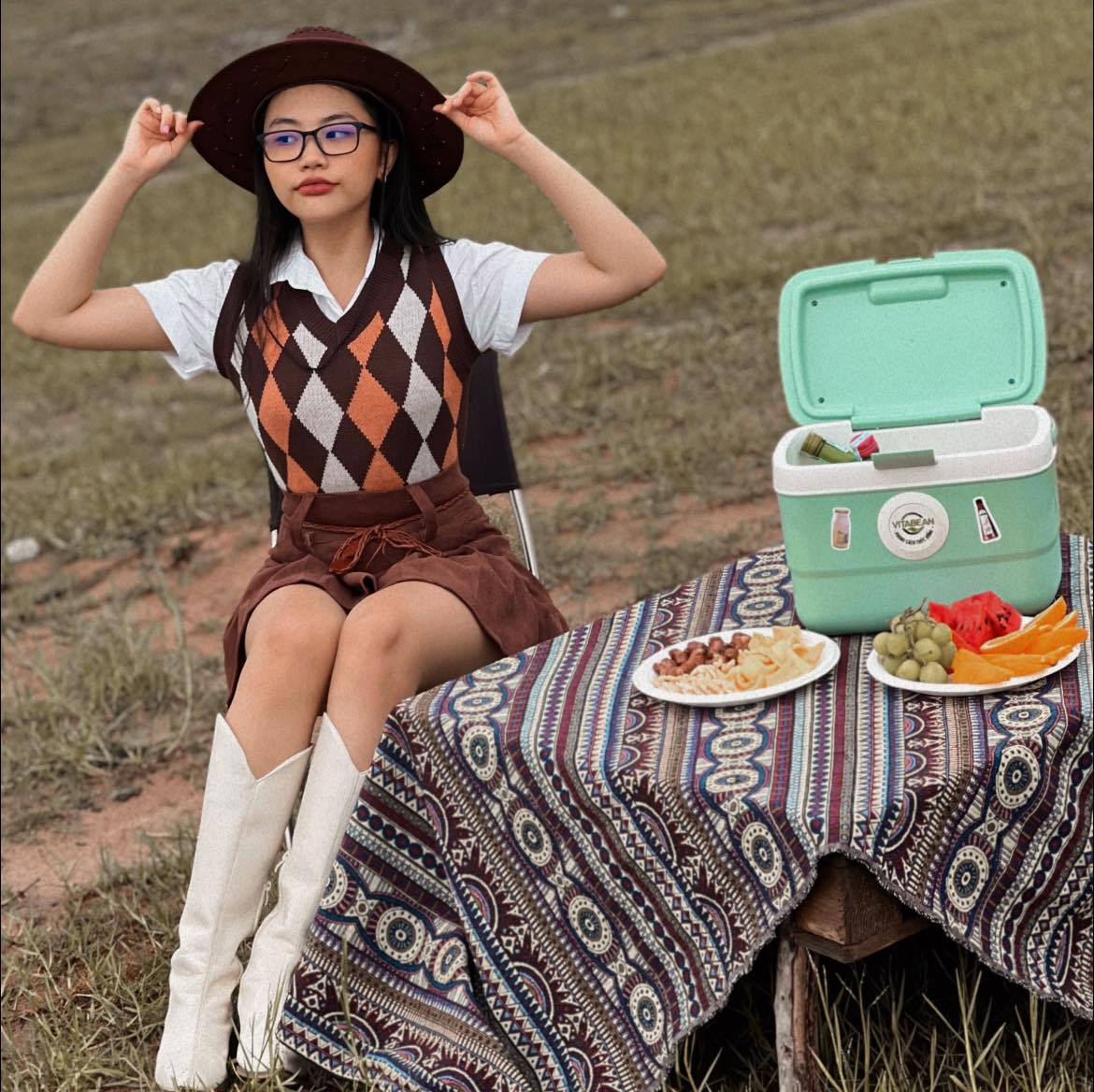 Why did Phuong My Chi accept the role of the movie? Flower shop step aunt?
– Step aunt flower shop is a sitcom produced by Nam Thu. The film revolves around the story of a florist family, in which Phuong My Chi takes on the role of little Ti Ni – an innocent, innocent 17-year-old girl who is the daughter of a flower shop owner.
Ti Ni has a cheerful, cute personality, cuddling her grandmother, father and stepmother. It is because the family has so many relationships that many unexpected situations, "wretched and funny" happen around the family of little Ti Ni, so I believe the role will make viewers both sympathize and have a moment to solve. mind.
Actually, when Nam Thu invited me to participate and talk about the role of this little girl, it was quite close to the shooting date. I have little time to consider and make a decision. When I read the script, I was impressed because the role of Ti Ni is very cute, the story of the drama revolves around the family theme, so I accepted to play the lead role in the sitcom. Flower shop step aunt.
I think. This is a movie suitable for all families in Vietnam because it exploits everyday problems that many families face.
Phuong My Chi first played the lead role in the sitcom "The Step-Aunt Flower Shop". Source: NSX
For the first time acting in a sitcom, Phuong My Chi had such preparation how?
– I love acting so when the opportunity comes to me, I always accept and challenge myself. I also tried acting through fun clips on TikTok and received many compliments for "acting like not acting", so when the opportunity comes, I will seize and express with all my feelings about the character.
The character of Ti Ni has quite a lot of land to play throughout the episodes, so I can show many of my abilities with the character.
Singer went to film, Phuong My Chi prepared psychologically to receive compliments and criticisms?
– After the movie came out, I is considered to be able to show a lovely and innocent Tini of the right age. I think Ti Ni has similarities in personality with me in real life, so perhaps with this role I feel that I don't have to exert myself to act too much.
Ti Ni is a cheerful, innocent and pure girl at the age of 17, so her emotional complexity is not as much as the rest of the roles. Maybe in the next episodes, everyone will see Ti Ni with many other "bad crying and laughing" situations, requiring me to also show my full ability. As for public opinion, I have gradually gotten used to it, so I always listen to receive correct comments to learn from experience to improve myself.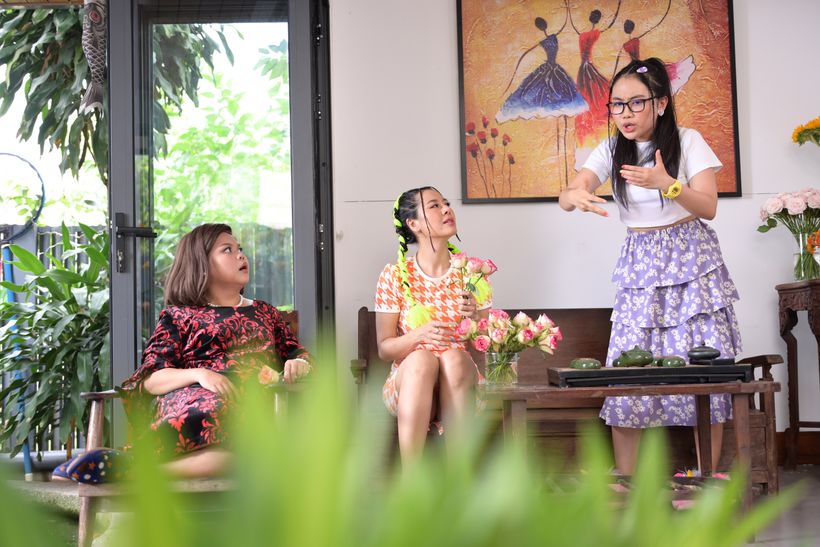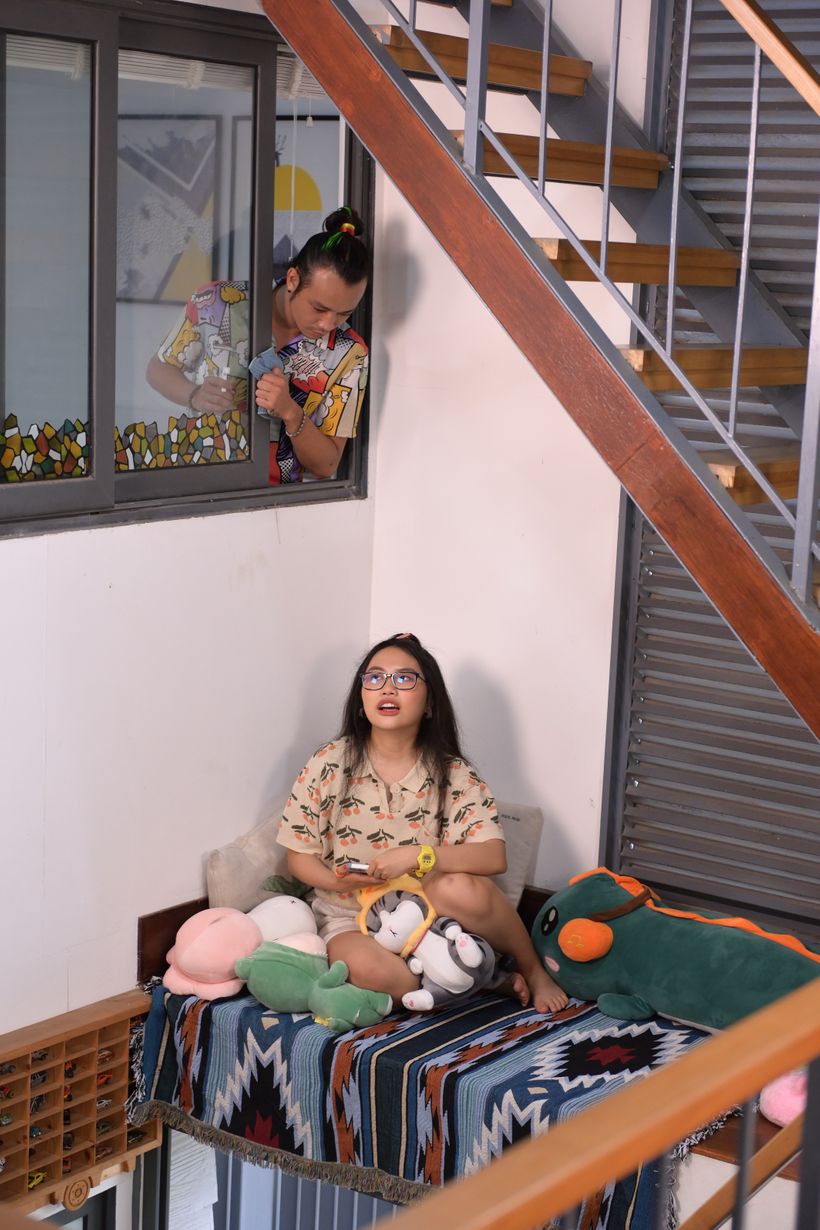 Working with professional actors, did Phuong My Chi feel pressure or learn anything?
– Come to sitcom Flower shop step aunt, I received a lot of help from familiar seniors like Ms. Nam Thu, Mr. Hoang Phi, Mr. Anh Duc, Ms. Ngoc Hoa, Mr. Huu Dang, etc. Each of them brought fresh energy and guidance. I am dedicated to the most natural role, maybe that's why I don't feel pressured when going on set. As the first sitcom I participated in, with my best efforts, I hope the character and the movie will bring the audience the most relaxing moments.
Return back to the story music, MV Still breathing is still removing near the This is from Phuong My Chi with a youthful and joyful style, marking the change of Phuong My Chi when singing young music. To this day, according to Chi, is that the right choice and what's new in Chi's next direction?
– As I shared, I used to face the story of losing weight after being judged by many people about my appearance. There was a time when I plunged into positive and negative weight loss methods that affected my health. Then I learned to listen to myself more.
And so MV Still breathing is still removing Like I said, that first product received a lot of positive feedback. Not only the content of the song speaks to the hearts of many people, but also because of the careful investment in my image and music.
The MV is a way to introduce Phuong My Chi's image not only as a "folk song girl" who sings bolero but can also sing other genres of music. Currently, I am cherishing the next musical project with a new color.
Thank you Phuong My Chi for sharing the information!
You are reading the article
Phuong My Chi plays Nam Thu's sitcom for an unexpected reason

at
Blogtuan.info
– Source:
danviet.vn
– Read the original article
here