Sức Khỏe
Strangely, the female patient has a rare reversed 'six viscera'
A 75-year-old female patient surprised the doctor when her internal organs were inverted compared to normal people. This is a relatively rare recessive genetic defect, with an incidence of about 1 in 10,000 people.
The functional exploration department of Cao Bang Provincial General Hospital has just received and examined a female patient with a reverse visceral organ compared to a normal person.
A 75-year-old patient, being treated for corneal ulcers, presents with epigastric pain and a history of gastritis, should be referred for medical examination and gastroscopy.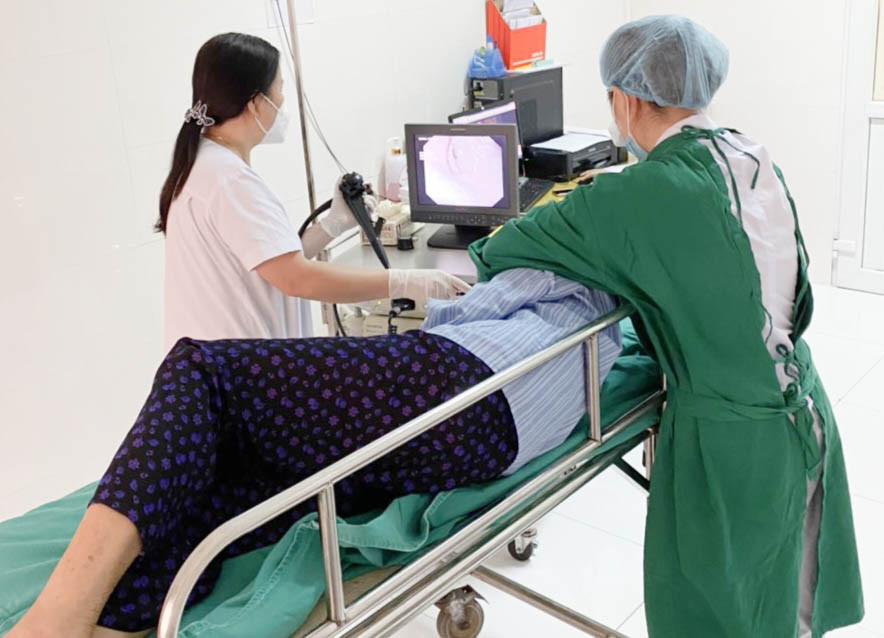 Doctor Nong Thi Lan – Head of Cardiology Department, directly examined internal medicine and gastroscopy discovered the patient's reversed visceral status. The doctor said, in more than 20 years of working, it was the first time she encountered such a patient. For normal people, when doing endoscopy, the patient is lying on the left side, but for this patient, he has to lie on the opposite side, the right side. So the procedure will be more difficult.
The female patient shared that because she had never been to a doctor before, she did not know her condition. In 2013, when she went to the doctor, she realized that her heart was on the right side – the position is reversed compared to a normal person's but the doctor said it did not affect her health. Only when going to medical examination or emergency, the patient should notify the medical staff.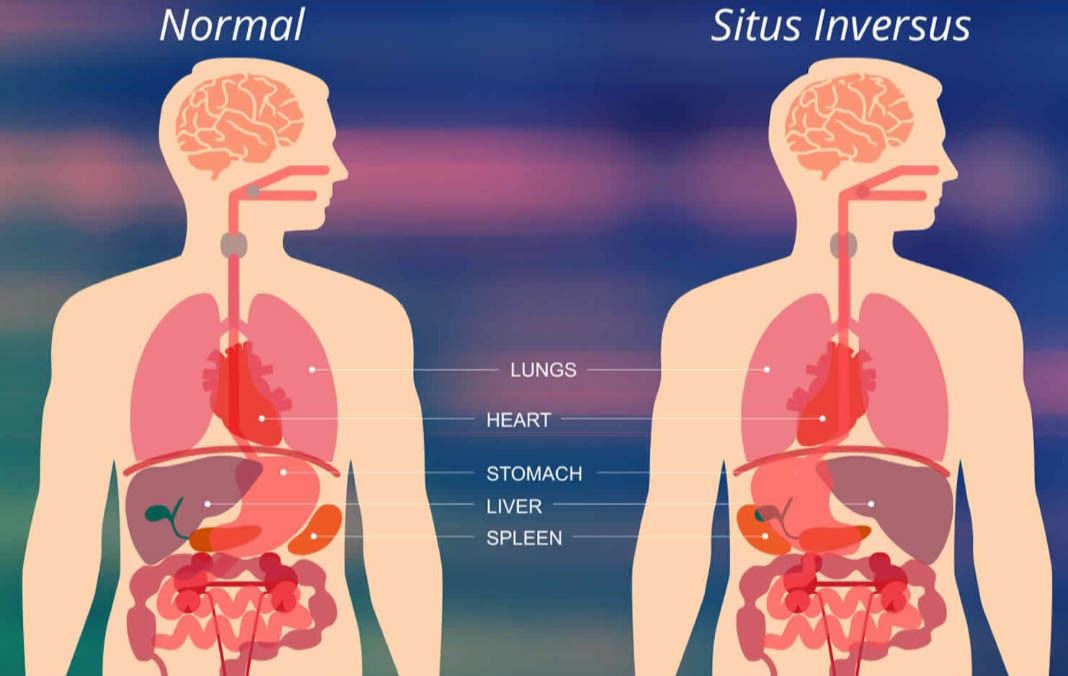 Every day, all activities and labor of this patient are still going on as normal like everyone else around.
The phenomenon of visceral inversion is a condition in which the tissues and organs in the chest and abdomen are reversed to reflect in the vertical plane compared to their normal position. This condition can be complete or only a few organs alone.
This is a relatively rare recessive genetic defect, with an incidence of about 1 in 10,000 people. Of which, about 5-10% have congenital heart defects, the rest have completely normal lives, do not affect the patient's health.
Phuong Le
You are reading the article
Strangely, the female patient has a rare reversed 'six viscera'

at
Blogtuan.info
– Source:
vietnamnet.vn
– Read the original article
here