Gia đình
The market only sells leaves in Quang Nam
Rearranging the bundles of leaves to sell to customers, Ms. Nguyen Thi Trieu (47 years old, living in Tan Thanh ward, Tam Ky city, Quang Nam) told about the reason for selling these leaves.
"For a long time, during the Dragon Boat Festival here, people believe that buying a variety of herbal leaves, drying them, and drinking them to improve health and eliminate diseases.
Each type of leaf will have different uses, and only when approaching the 5th day of the 5th lunar month, will small businesses sell it," Trieu said.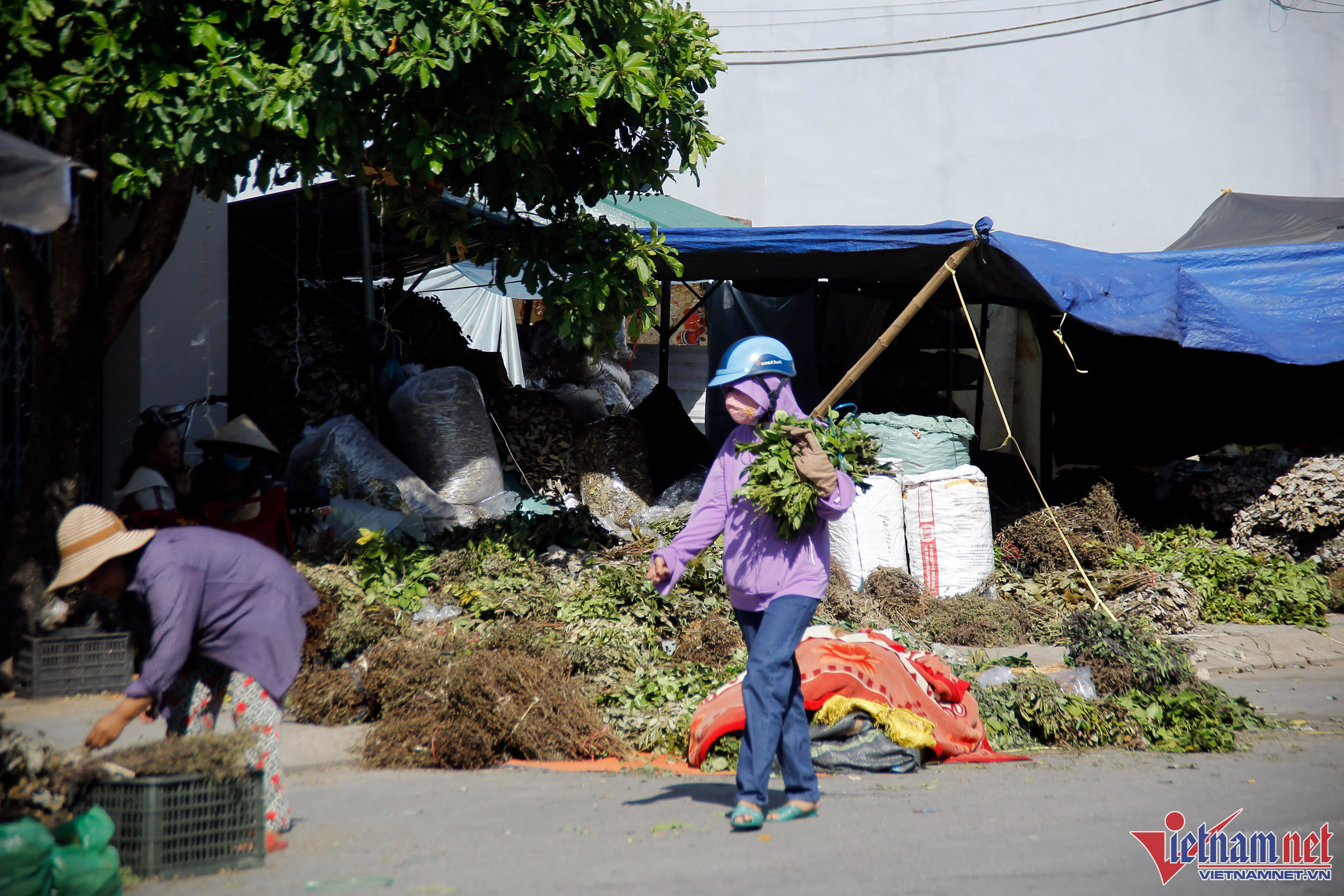 This market sells about 15-16 different leaves, each of which will have a separate use. For example, people will use sage leaves, grass ban, hit medicine, pineapple flowers … chopped, dried and then cooked, then drink water, the effect is very effective.
"If you cough, use a cheap fan, weed, urticaria…; stomach pain again use guava leaves; In the stomach, use chicken gizzard leaves.
Along with that, many different types of leaves are also sold, such as: fragrant incense, mandarin mandarin, sugar apricots, mandarin leaves, medicinal herbs, bitter melon …", Ms. Trieu said.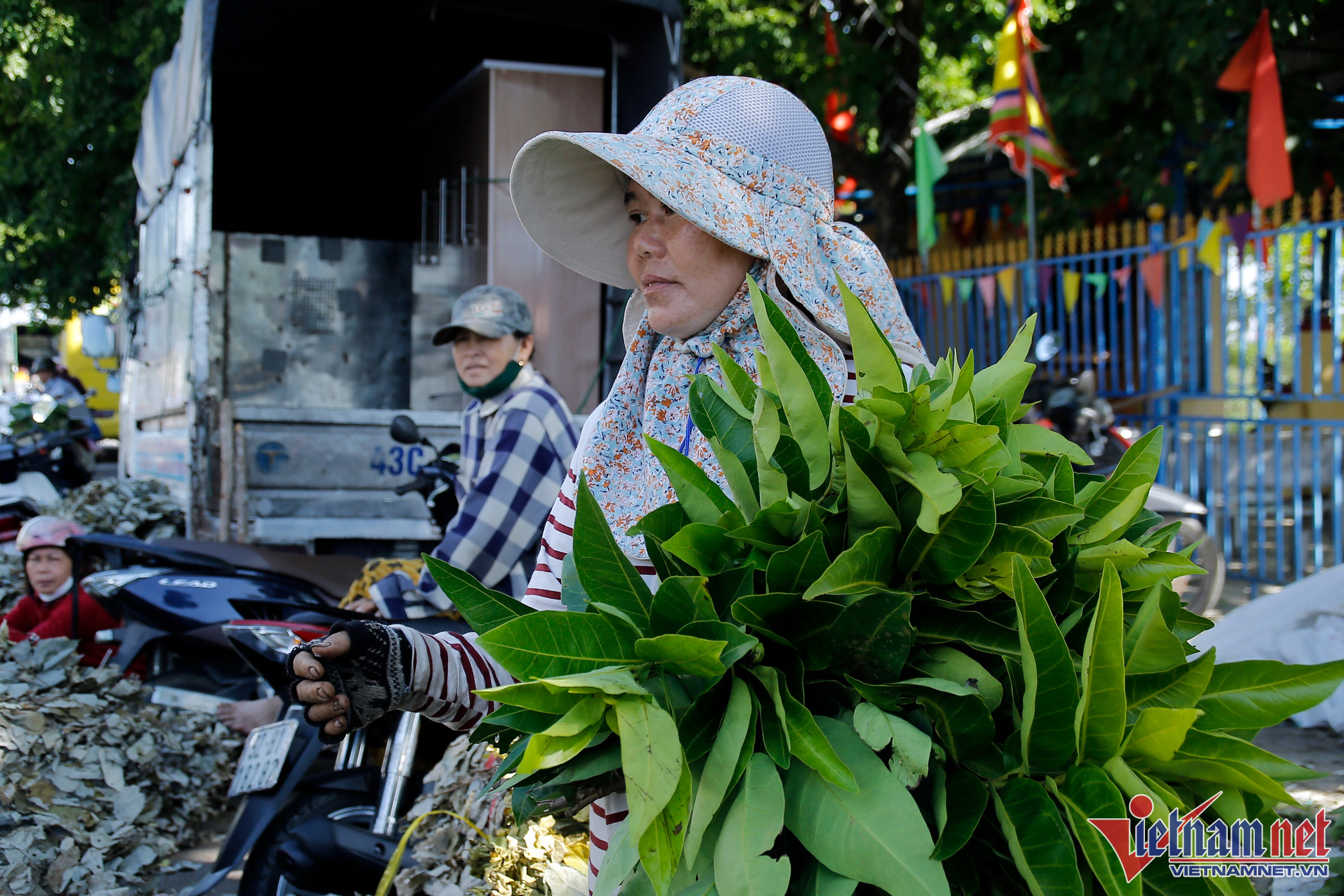 The leaves are rolled up by the seller in bundles of about 300 grams, depending on the type, the price ranges from 10,000-25,000/bundle. Every day, Ms. Trieu sells about 10 million dong, making a profit of about 700,000 dong.
Ms. Vo Thi Dong (45 years old, living in An Phu ward, Tam Ky city) usually trades scrap. From the beginning of March, her family of 5 traveled to Quang Ngai, or to the mountains of Quang Nam to pick leaves to prepare for the Lunar New Year.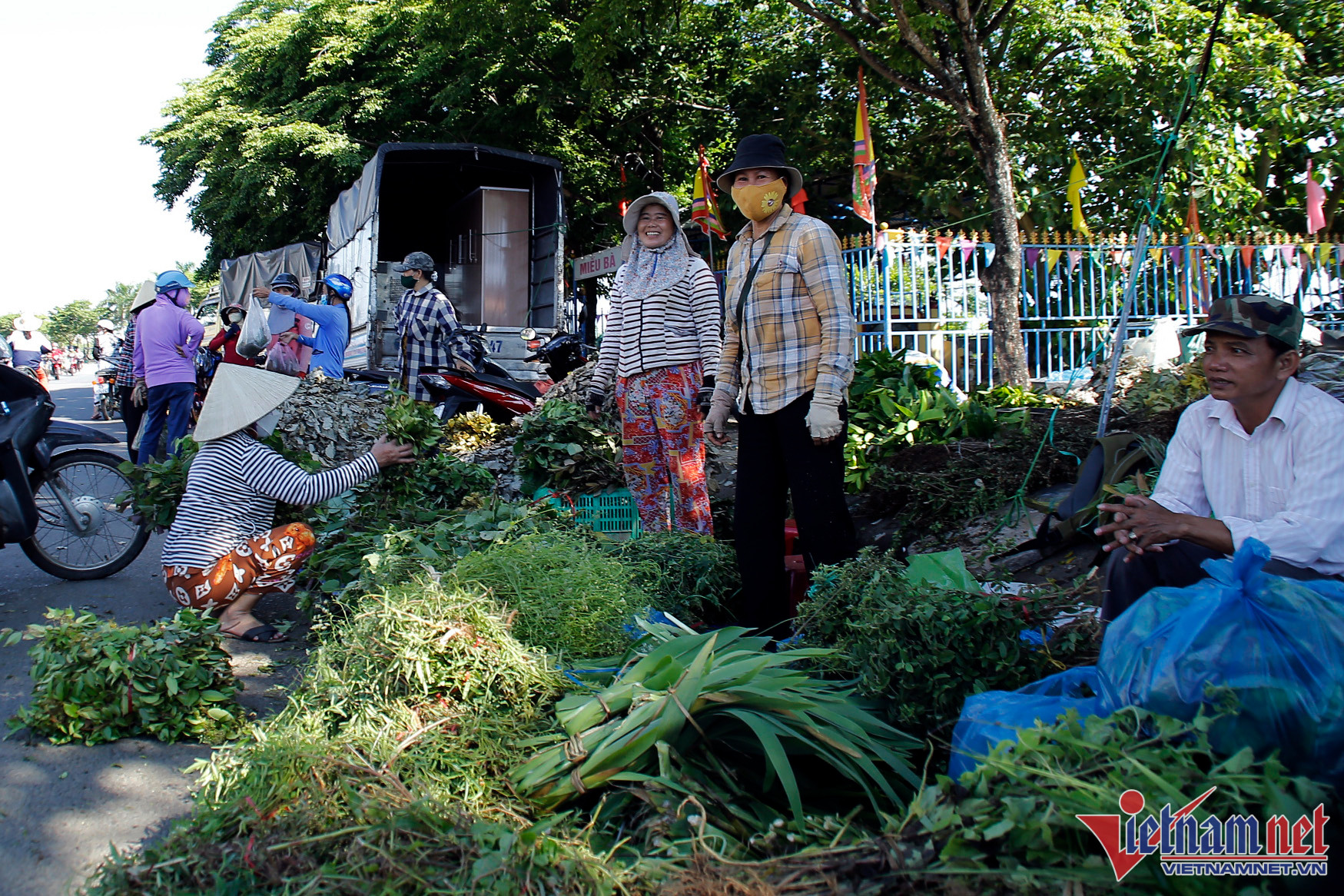 Ms. Dong is happy, in Quang Ngai or Nui Thanh district, there will be many kinds of leaves such as dandelion, medicine hit, dung tea. In Thang Binh district, there are many varieties such as peach vase, fragrant incense, pineapple flower.
"The most difficult thing to pick is the medicine that has to be picked up in the mountains to pick, its name is given by the people because if we hit the wind, hit the food, get flatulence, etc., then dry it, cook it, and drink it, it will definitely run out." Ms. Dong said.
According to Ms. Dong, the most popular leaves are fragrant and pineapple flowers. These are two types of leaves used for cooling drinks, aromatic flavor, so they are popular with customers.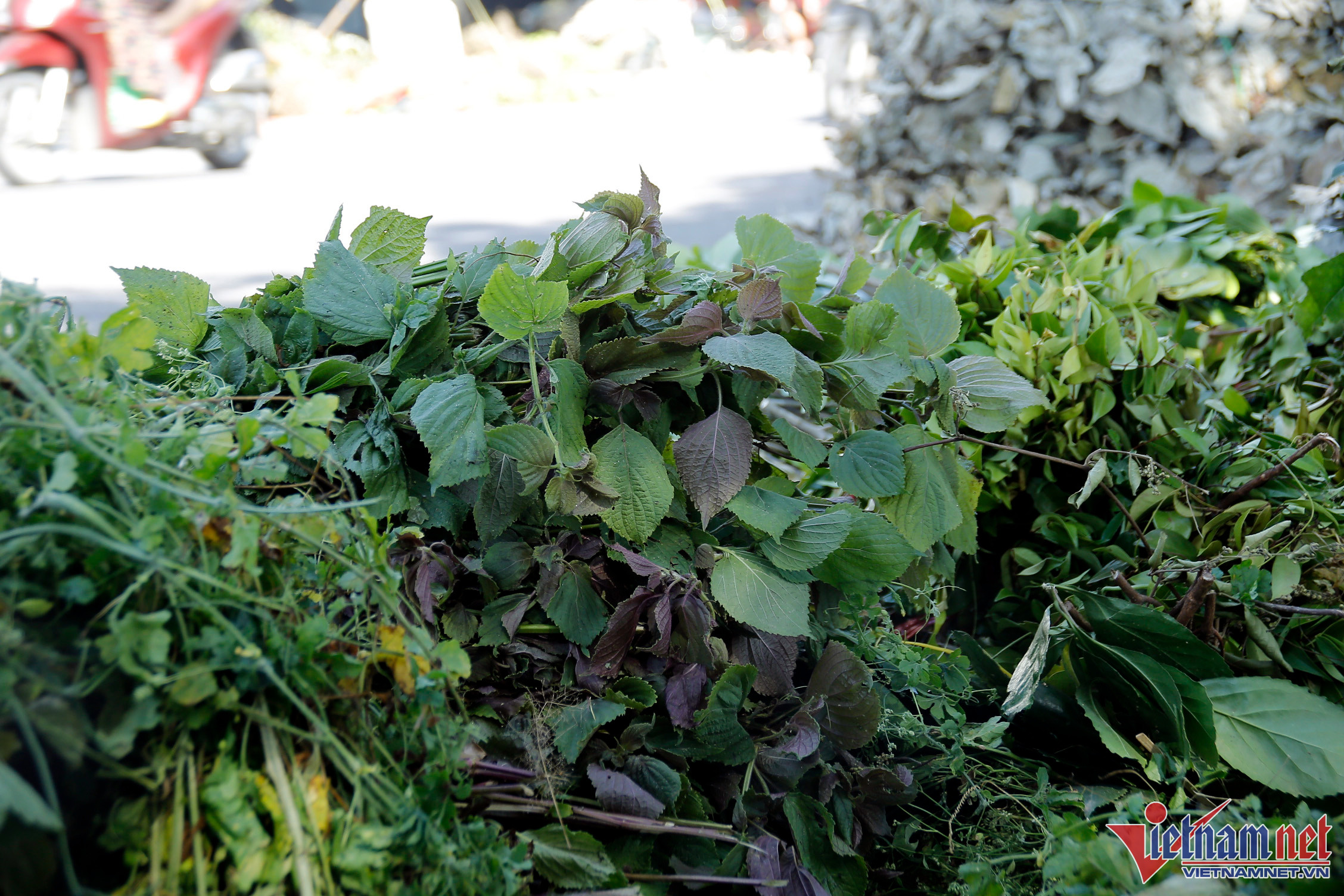 Ms. Phung Thi Kim Yen (70 years old, An Son ward, Tam Ky city) is choosing bouquets of pineapple and fragrant flowers to prepare for the Dragon Boat Festival.
"Nearly 5/5 of the lunar calendar every year, I buy these leaves to drink. Drinking these leaves is cool, fragrant and good for health. Everyone in my family likes it, but we have to wait until May 5 to have a seller," Yen said.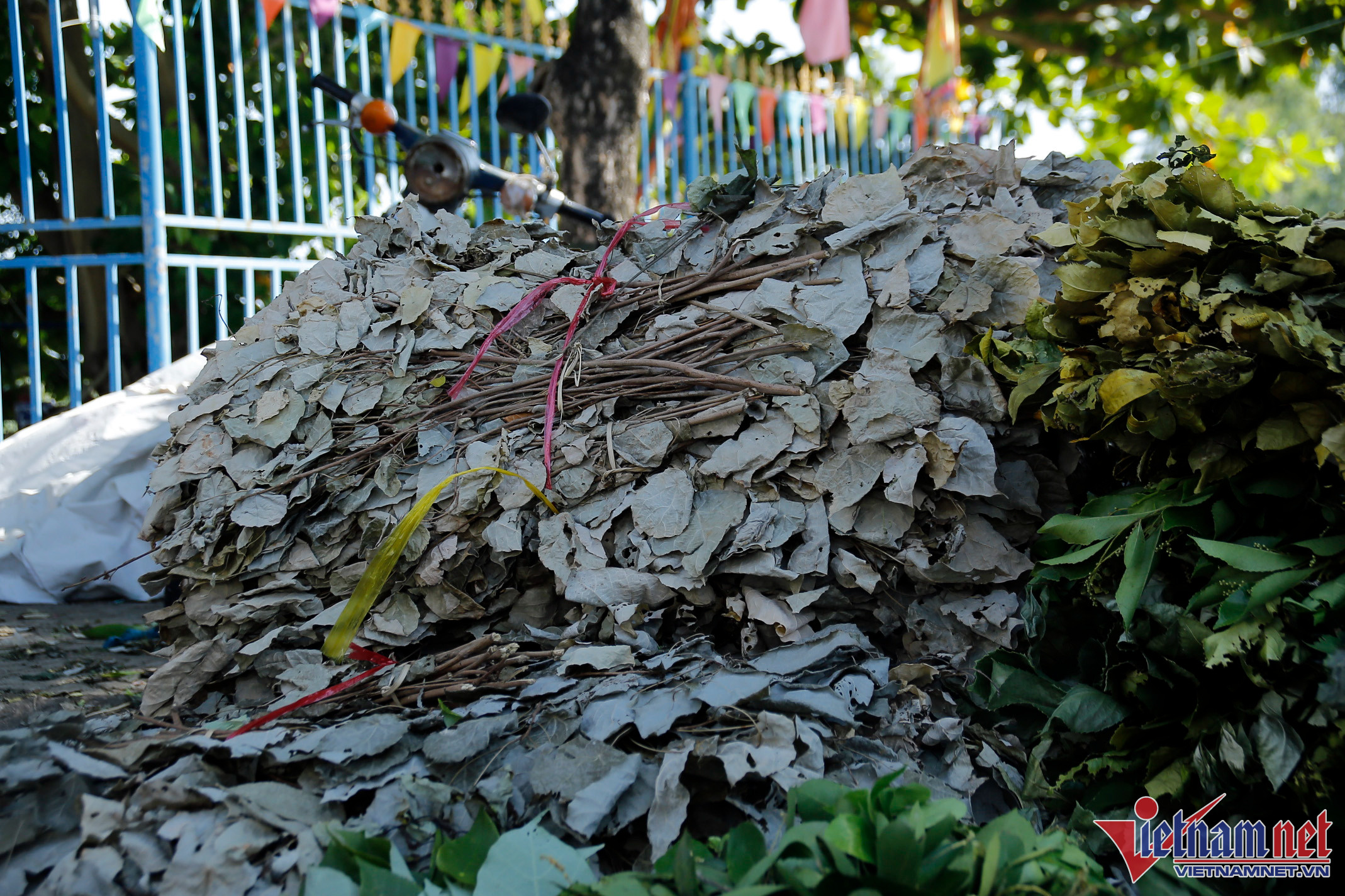 Ms. Dinh Thi Cam Van (45 years old, from Tam Thai commune, Phu Ninh district, Quang Nam province) is tying up a pile of leaves piled up behind her motorbike.
"This time, I bought tea leaves to drink, chestnut leaves, and grass to treat acne for my children. Buy a little more fragrant, hydrangea, pineapple flowers to cook for hot days. All this but only 170,000 dong," said Van.
Some pictures VietNamNet recorded at Tam Ky market: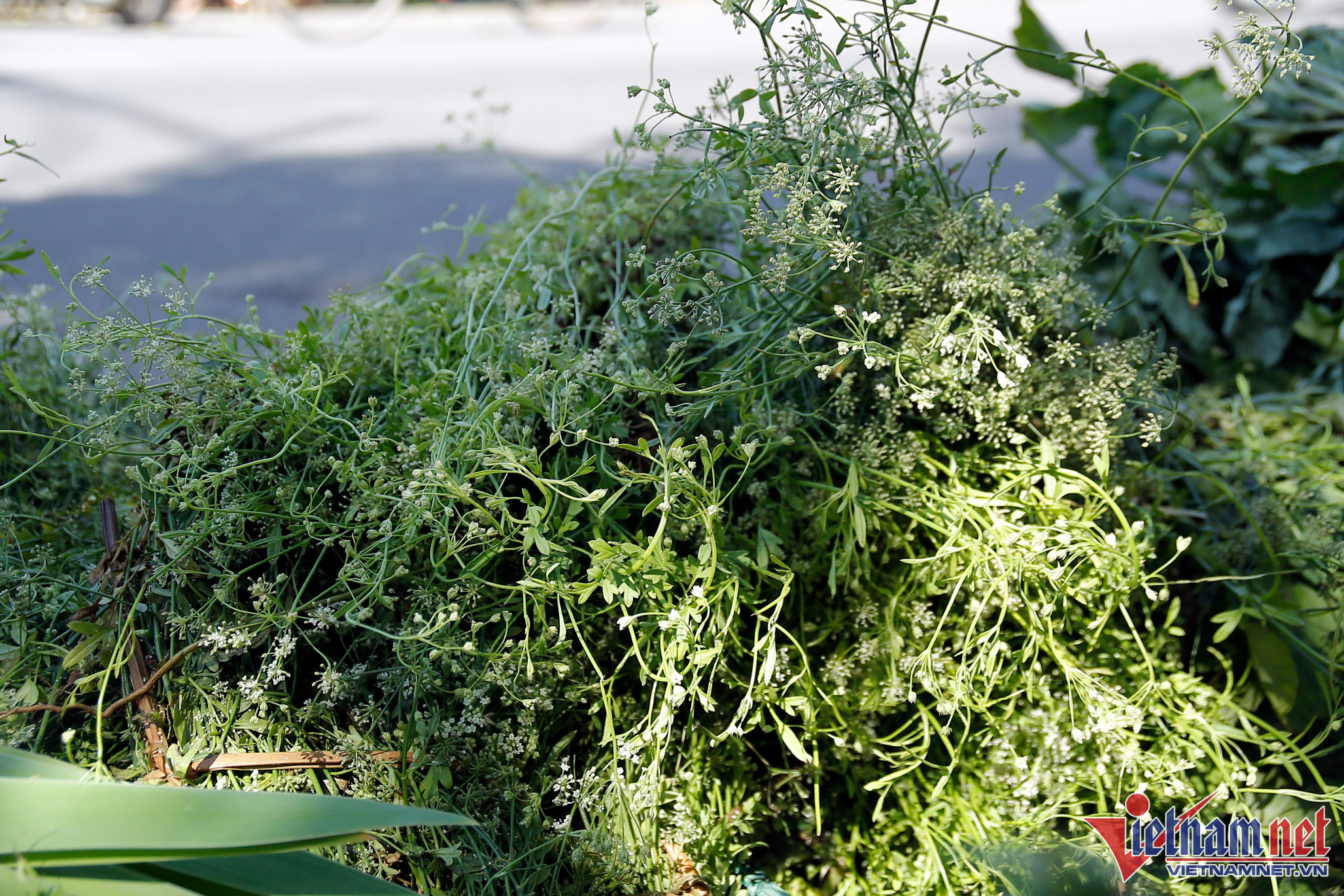 Fragrant leaves (left cover) and tea leaves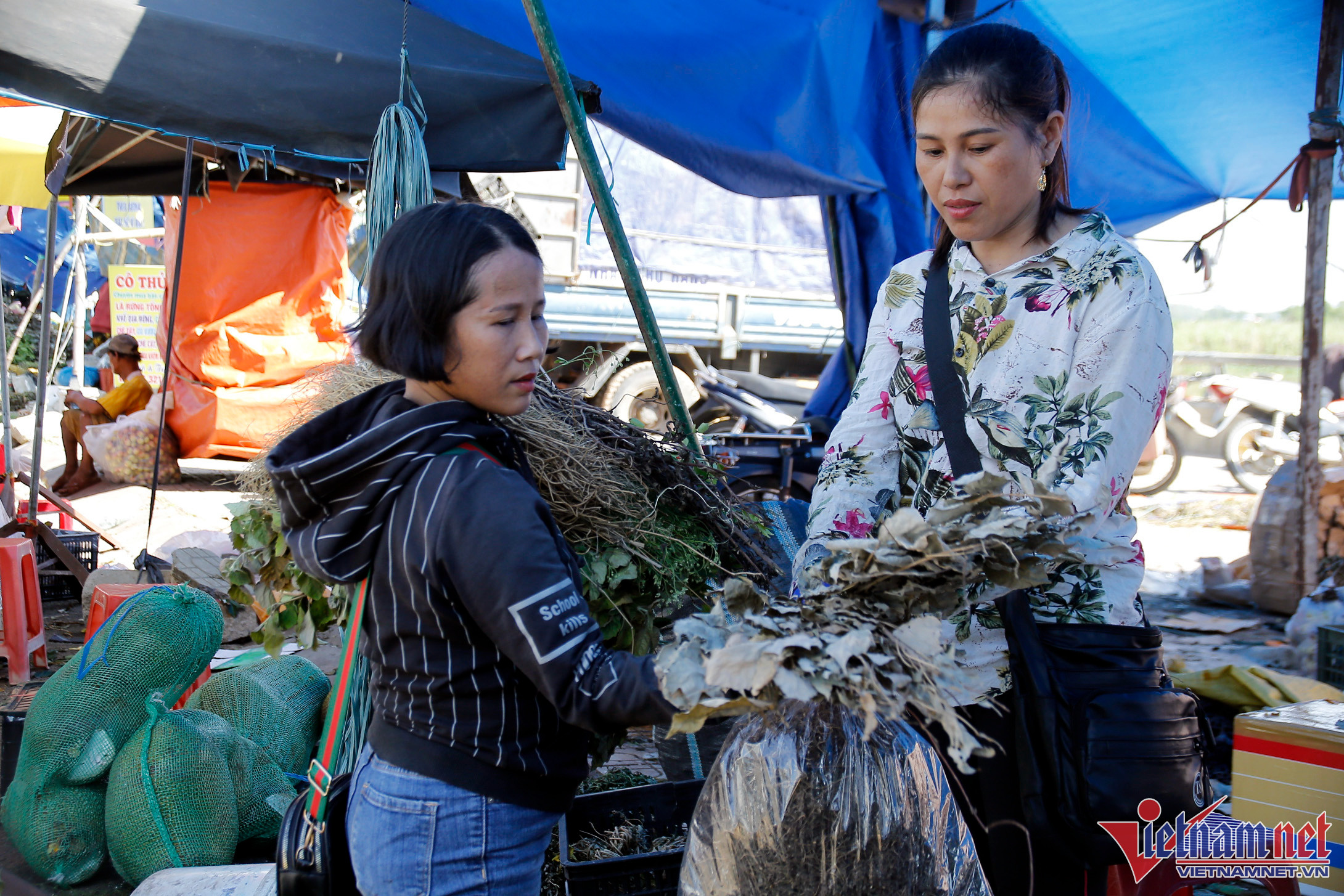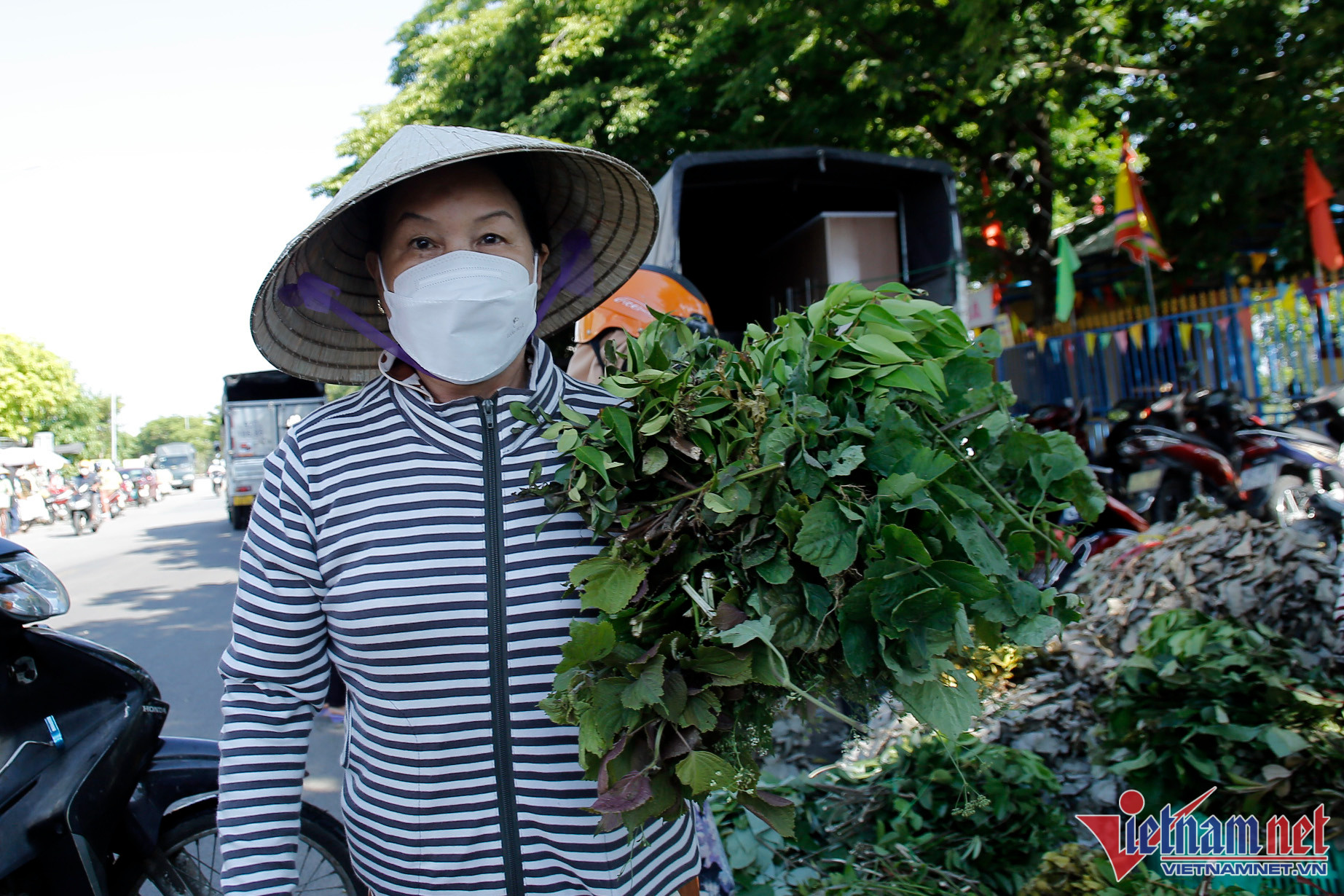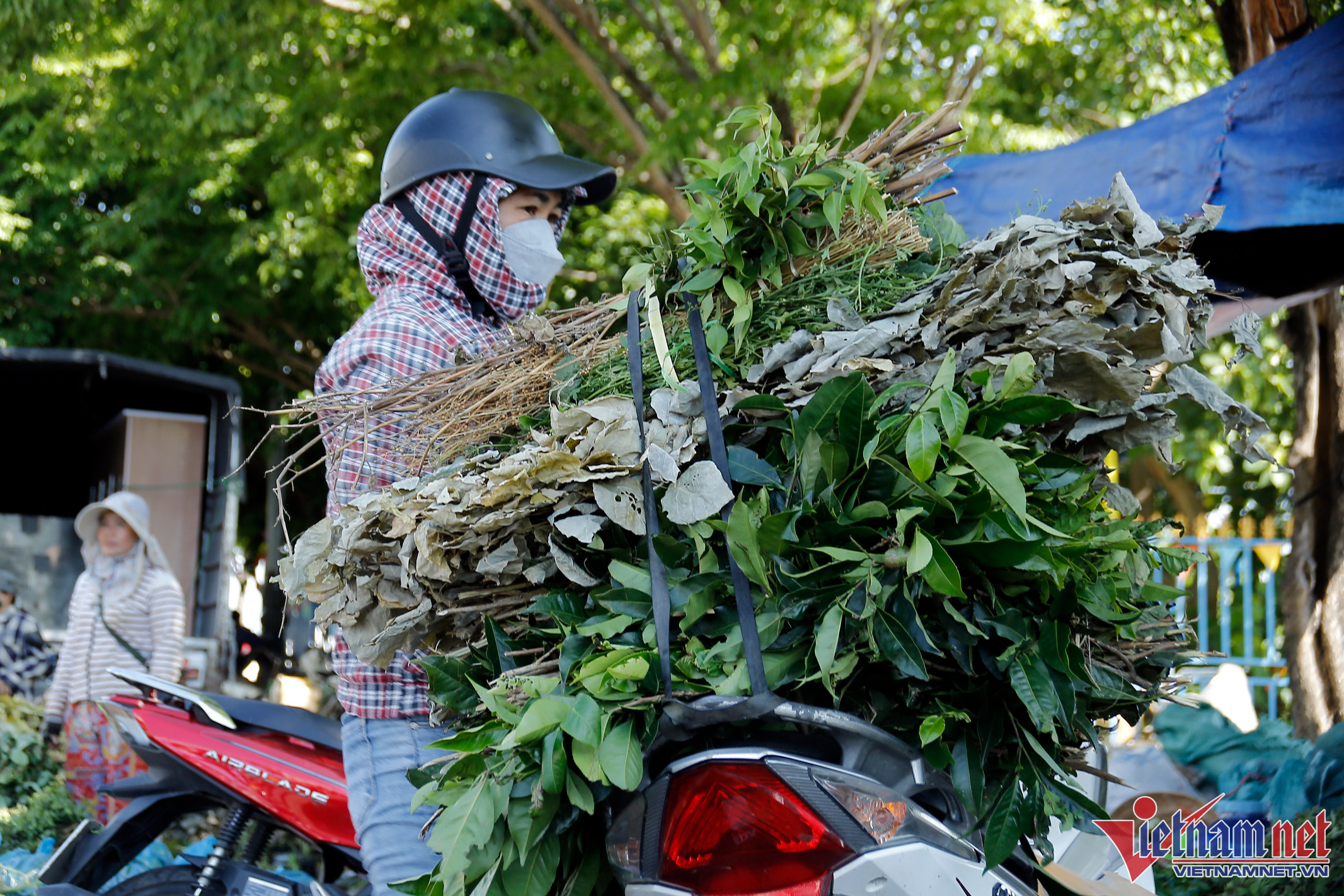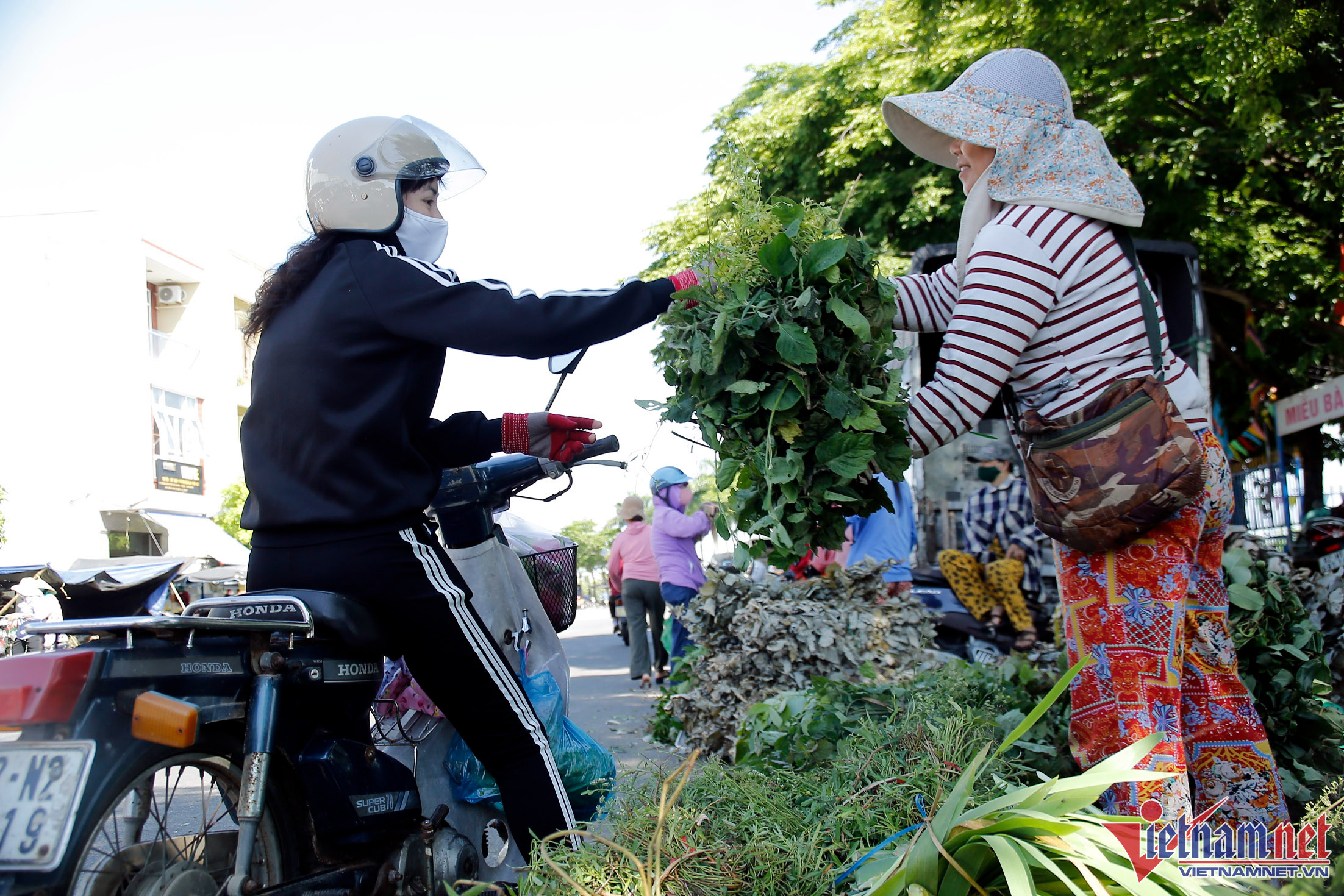 Chop the leaves to dry, cook and drink.
Cong Sang
You are reading the article
The market only sells leaves in Quang Nam

at
Blogtuan.info
– Source:
vietnamnet.vn
– Read the original article
here