Giải trí
Used to sleep in the same bed, making Lam Truong's wife jealous, hiding her daughter's father until he died

Phuong Thanh is an artist with a very unique personality in Vietnamese showbiz, expressed not only in music but also in the way she lives and loves. During nearly 30 years of artistic activities, the female singer Empty confirmed that his closest colleague is Lam Truong. Not only pairing up on stage, but in real life the two singers are also very close, to the extent that their mother used to mistakenly think they love each other and want the couple to get married.
The intimate image of Lam Truong and Phuong Thanh in their youth.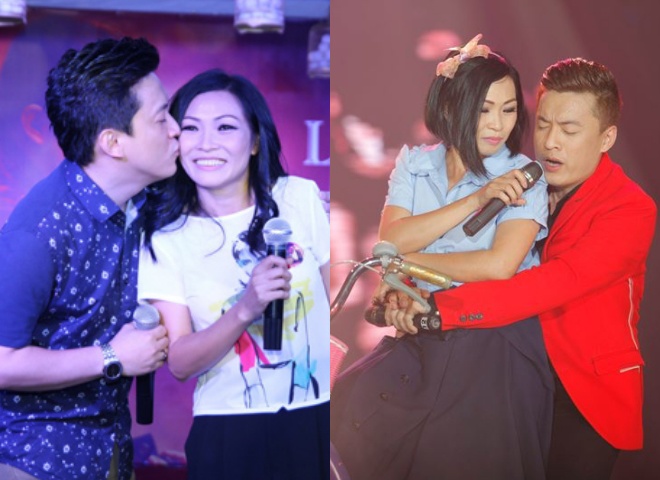 The couple used to have many close actions, not afraid to hug or praise each other publicly.
According to Lam Truong's share, although he is very close, he and Phuong Thanh cannot cross the limit. In a program, "Brother Hai" confided: "There were times when they went to the concert because they couldn't arrange it in time, the two had to stay in the same hotel room, even slept in the same bed but just talked and nothing happened." In response to a close friend, Phuong Thanh also joked: "If we had a predestined relationship in the past, Truong would not have had the opportunity to marry two wives."
This intimate relationship once made Lam Truong's ex-wife jealous. Phuong Thanh said, she once joked on April Fool's Day that the two fell in love. "But Lam Truong's first wife was also jealous. I ended up getting angry at Lam Truong because I said it was innocuous for fun. I think that if you married Truong, you must understand Truong because we are literally close friends. The second wife. This person understands Truong very well", vocalist born in 1973 said.
WATCH VIDEO: Phuong Thanh tells the story of his ex-wife Lam Truong being jealous.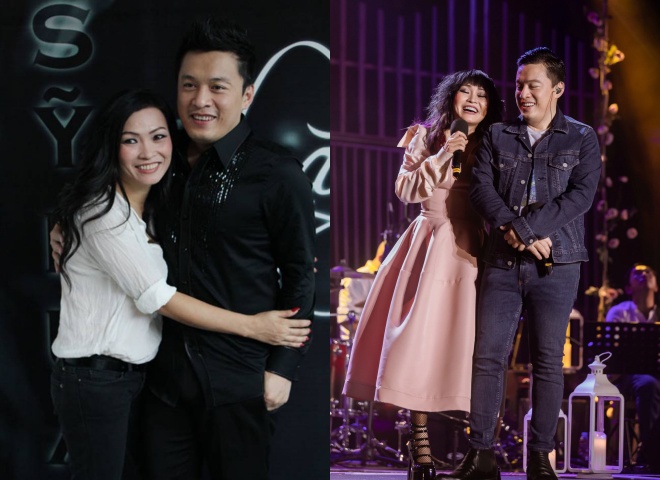 After nearly 30 years, the two still maintain a close relationship. Currently, "Brother Hai" Lam Truong is happy with his wife 17 years younger, while Phuong Thanh is still waiting for her own wedding.

The late artist Minh Thuan is a very special person appearing in Phuong Thanh's life. They have known each other since 1993 and then became soulmates because they are very compatible. The late artist was also a sponsor for Phuong Thanh in the early days of singing, even spent money to produce her first MV.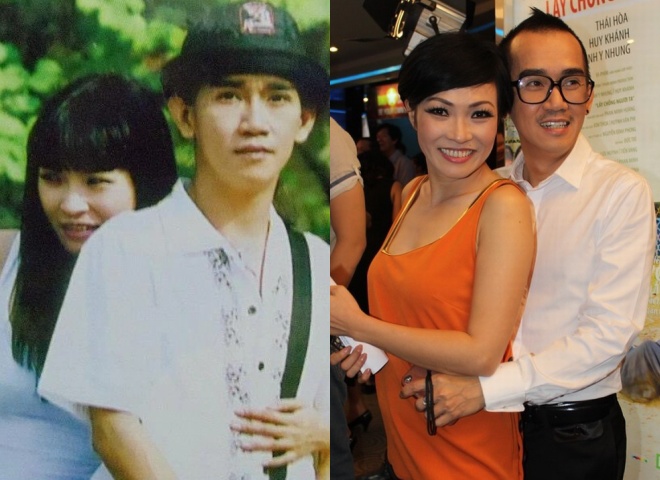 Phuong Thanh and Minh Thuan are two close friends not only on stage but also in real life.
When both are at the peak of their careers, they have little free time, but when one needs it, the other is there. Especially, during the time when Phuong Thanh was having difficulties in life, it was the spiritual encouragement from Minh Thuan that helped her up to continue living, working and raising children. When Minh Thuan was sick, there were very few relatives in Saigon to take care of him, Phuong Thanh was one of the people who were always close to him.
In 2016, when Minh Thuan fell ill and was hospitalized, Phuong Thanh was on duty to take care of him. When he met her, the late artist burst into tears, trying to write on paper the words: "I love Phuong Thanh". When "sister Chanh" uploaded a handwritten note by Minh Thuan, many viewers were very touched by their love for each other. Then, Phuong Thanh spoke up and explained that they were like siblings. not lovers.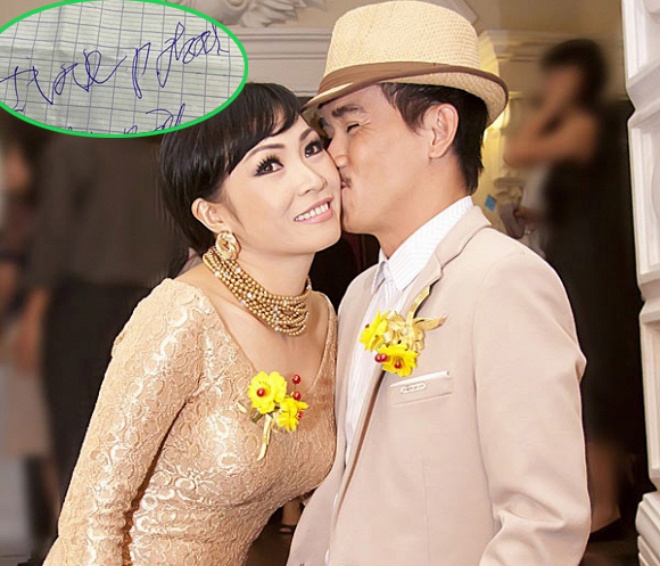 The scribbles Minh Thuan wrote to Phuong Thanh while he was hospitalized before his death.
After Minh Thuan passed away, Phuong Thanh once told: "Last night at 1 a.m. Minh Thuan came home in a dream that a younger brother often went with Chanh. Mr. Minh Thuan said that I will stay by Chanh's side to take care of him. Mr. Minh Thuan knows that Chanh is in a very difficult period… This lunar month is very important. I'm sure he was also reassured because his mother and brother got along well. I take care of you Chicken again.
Before the 23rd day of the 12th lunar month, he also returned to tell Chanh an important thing, and Chanh passed exactly 23/12 days when Mr. Tao returned to Heaven, Chanh kept his life… On that day, brother Chanh went instead of his sister. Every silence has a problem (know who does it but don't say it). At that time, do you still remember the fact that Chanh kept his hair down? Right at that moment. Cry a little just now, love you."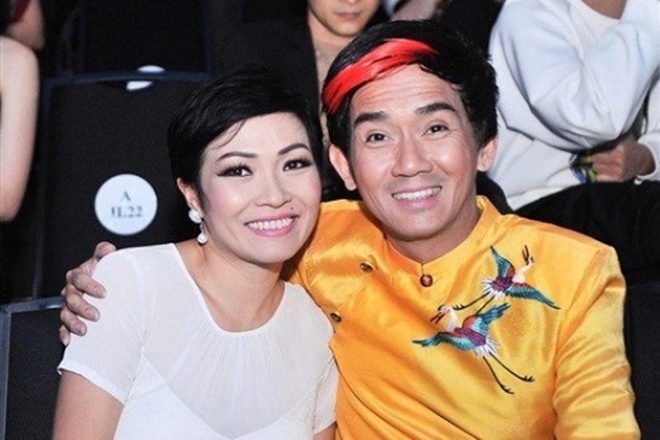 When he was still alive, singer Minh Thuan once commented: "Phuong Thanh is a friend with all the important factors that I can trust".

Besides her soulful colleagues, Phuong Thanh used to have a man hidden for many years and the two share a daughter. Previously, the female singer was someone who did not like to share love stories. In 2005, she decided to give birth alone and confided that she was willing to risk her career, money and fame to have the happiness of being a mother. Although repeatedly asked about her daughter's father, Phuong Thanh absolutely did not share anything.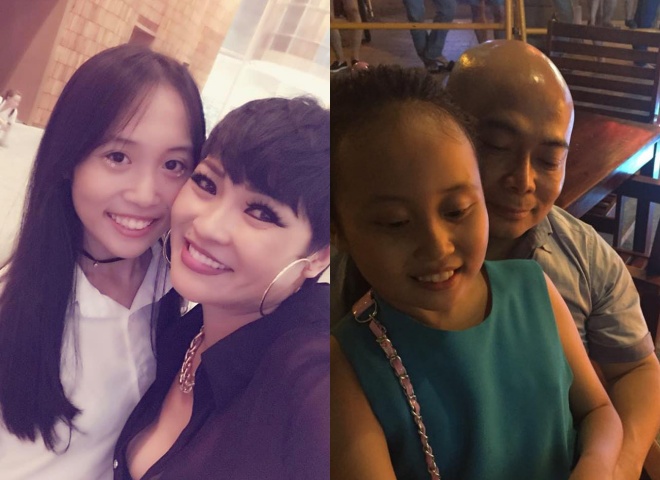 For more than 10 years of hiding, Phuong Thanh revealed the identity and image of her ex-boyfriend after he passed away.
Until September 2017, "sister Chanh" suddenly posted a photo of her daughter's father on the day of his first death anniversary. On her personal page, she wrote: "Chicken's father – Mr. Dang Ngoc Cuong. Wishing you a speedy recovery. Mother and daughter have overcome everything and are mentally stable, you can rest assured." Attached to this confession are a few photos capturing the emotional moments of baby Chicken and his father during his lifetime, family photos traveling together. Including a photo of Phuong Thanh's daughter wearing a mourning towel at her father's funeral.
After that, Phuong Thanh began to be more open in sharing pictures and information about her daughter.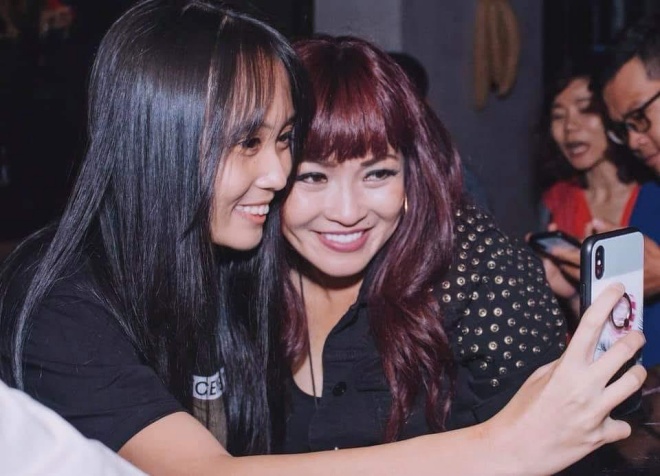 Phuong Thanh's daughter has many similarities with her biological father.
In a conversation with a colleague, Phuong Thanh confided that she and her ex-lover had never been married, so they could not be called "husband", can only be recognized as "a loving boyfriend". "Because of her straightforward personality, if she's happy, she's happy, if she's separated, say goodbye, but if she can't stay, that's okay, not because of her appearance, she has to keep the image." "Sister Chanh" said. That is also the reason Phuong Thanh has hardly shared anything about this for ten years.

After many years of "single shadow" and being a single mother, Phuong Thanh was recently rumored to have an affair with a boy 19 years younger than her named Doan Chi Kien. The couple became acquainted when the singer invited the businessman to play the MV, then continuously appeared side by side at many events. Although he is many years younger, Doan Chi Kien's romantic appearance, dashing appearance and a bit old age make him look like Phuong Thanh when standing in the same frame.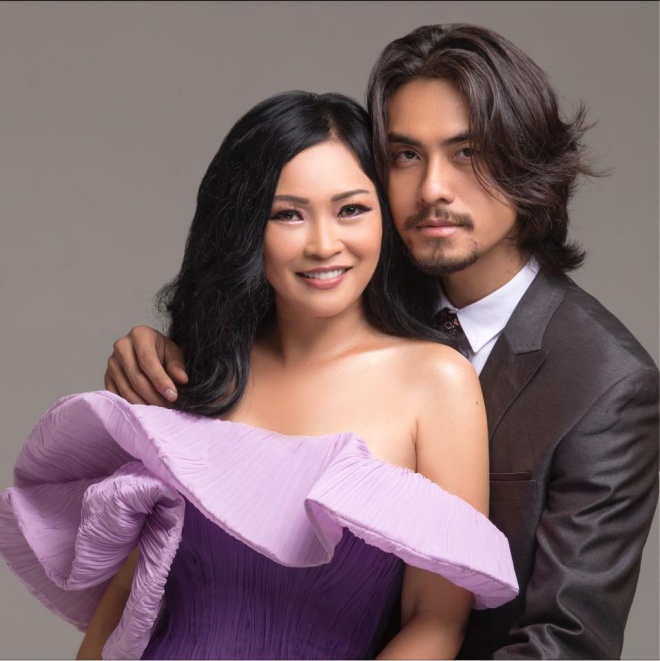 Singer 7X constantly posted close photos, "hidden" love stories with "rumored young love" 19 years younger.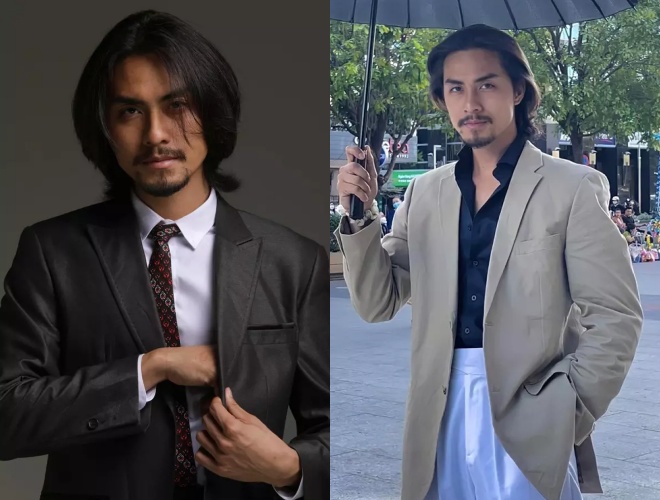 Doan Chi Kien was born in 1993, is 1m8 tall, does business in the fashion industry famous on social networks through short clips.
Phuong Thanh is very comfortable posting love photos with Doan Chi Kien. She could not hide her happiness when she expressed: "We will maintain a soulmate to always be together. Whatever happens, there is enough grace to meet each other, there is a past life, there is a afterlife, that's what heaven intends to do. Everything else people want to decide must still be due to the way they live, knowing how to cherish and cherish the predestined relationships to keep each other. If you have enough debt, you'll be lucky."
Talking about the possibility of falling in love with a young man, Phuong Thanh revealed that not only the audience but also her family members enthusiastically "assigned". The singer said that if the relationship between her and Doan Chi Kien brings positive energy, people will continue to "push the boat". However, having a good ending or not is a matter of two people.
In addition, Phuong Thanh revealed more about the relationship between her daughter and Doan Chi Kien: "Doan Chi Kien is very close to Chicken. Fate is happiness. If everything is left to its natural state, then fate will be favorable, but favorable will be a blessing".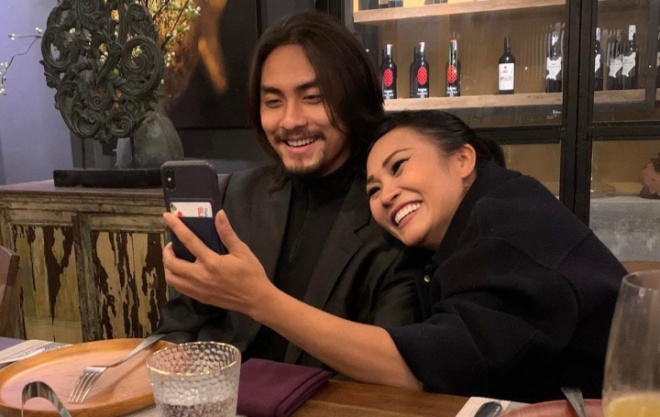 Recently, Phuong Thanh is said to have "joined" the association of female singers who are familiar with "young love" many years younger.
Despite being "pushed the boat" a lot, recently, Phuong Thanh has officially denied the two are lovers. "Thank you to the people of goodwill who wished and wished for us to be a couple. Unfortunately, we chose to be soulmates to always be together in real life and as a love couple in art." female singer said.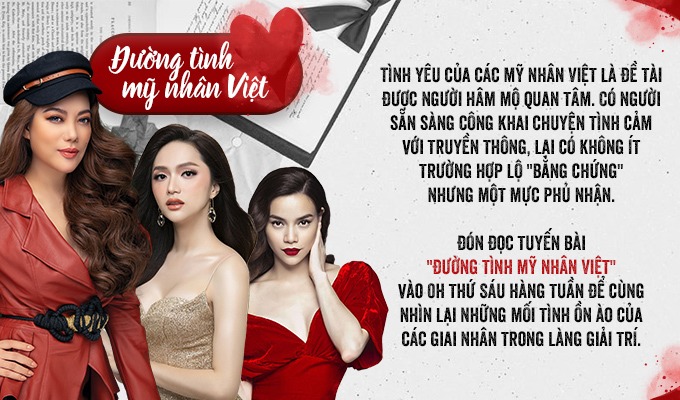 You are reading the article
Used to sleep in the same bed, making Lam Truong's wife jealous, hiding her daughter's father until he died

at
Blogtuan.info
– Source:
Eva.vn
– Read the original article
here