Last April, Phuong Trinh Jolie and Ly Binh officially returned to the same house after many years of dating with an extremely grand wedding. Ly Binh brought 88 gold trees and 2 billion jewelry to ask to marry the movie actress Even if the wind blows. The wedding party is estimated to be worth "1 mother" (Mercedes – PV). Also in the solemn wedding ceremony, Phuong Trinh Jolie officially announced her stepdaughter – Mia after many years of hiding. The family of 3 people, the relationship between stepfather and stepchild immediately became a topic of "suck" in the media. Baby Mia received a lot of attention because of her pretty appearance, witty and lovely personality.
Baby Mia officially appeared in public at the wedding of her parents.
After the lavish wedding, Phuong Trinh Jolie's family returned to daily life. Recently, the beauty born in 1988 revealed part of her daily work through an interesting behind-the-scenes clip.
Behind the scenes Phuong Trinh Jolie sells goods online, her daughter Mia dances along with her super cute mother.
In the clip, Phuong Trinh Jolie enthusiastically sang and danced to introduce the product. Recently, beautiful people temporarily put aside artistic activities to focus on business, more specifically online sales. It can be seen that Phuong Trinh Jolie put a lot of effort into her work and did not hesitate to perform to attract more viewers. From there, the audience saw an ordinary side of her life, very different from her gorgeous stage image.
The most surprising is the behind-the-scenes image. Baby Mia, although not appearing on her mother's livestream, was standing behind the camera, dancing to make the whole room laugh. Phuong Trinh Jolie will probably feel warm and energized when she has a daughter to accompany her. Mia's social media page writes: "Behind a mother who works hard to make money live stream is comedian Mia".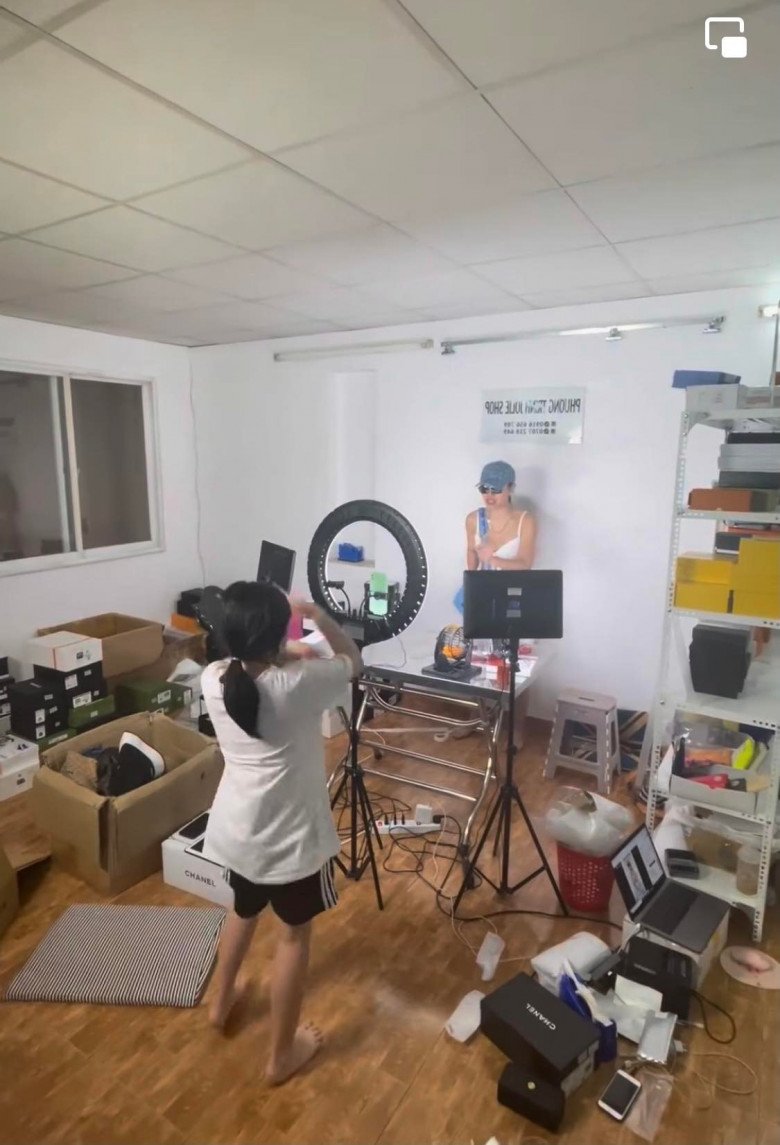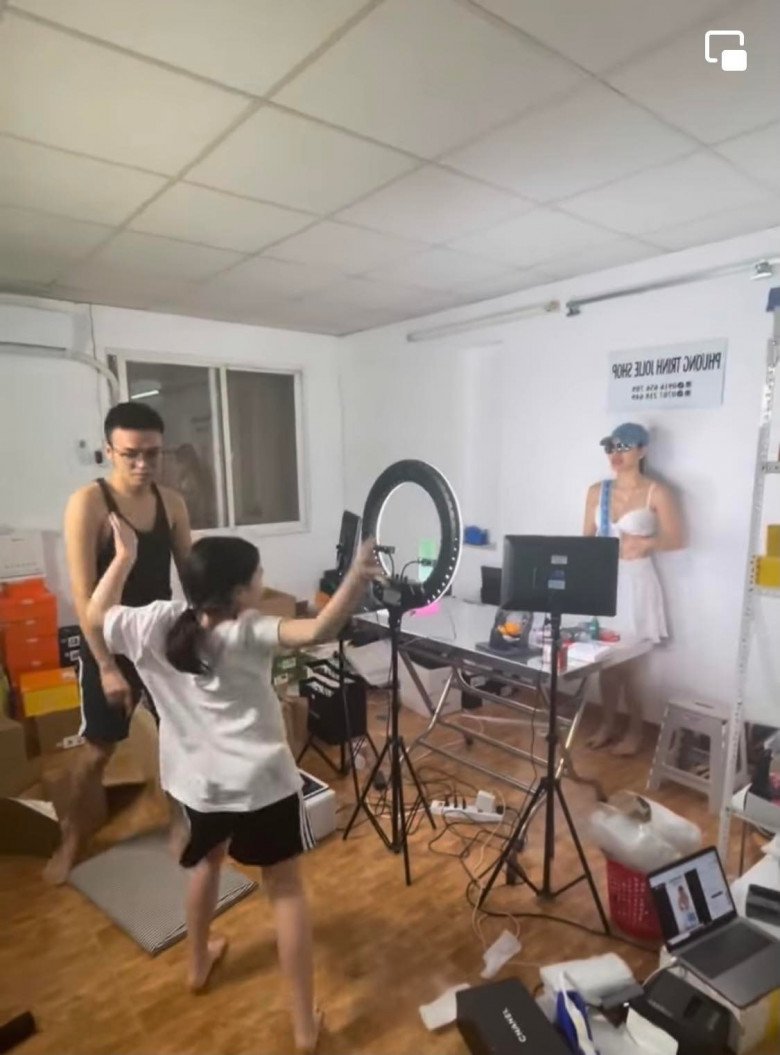 After publicizing her daughter, Phuong Trinh Jolie is more comfortable sharing her pictures and information. The girl inherited the beauty of her mother, 9 years old has long legs and a pretty face. In the house, Mia is a funny, witty, understanding and somewhat older than her age. For example, on Mother's Day, little Mia texted Phuong Trinh Jolie: "I wish you a happy May 8th, earn a lot of money and have a baby soon."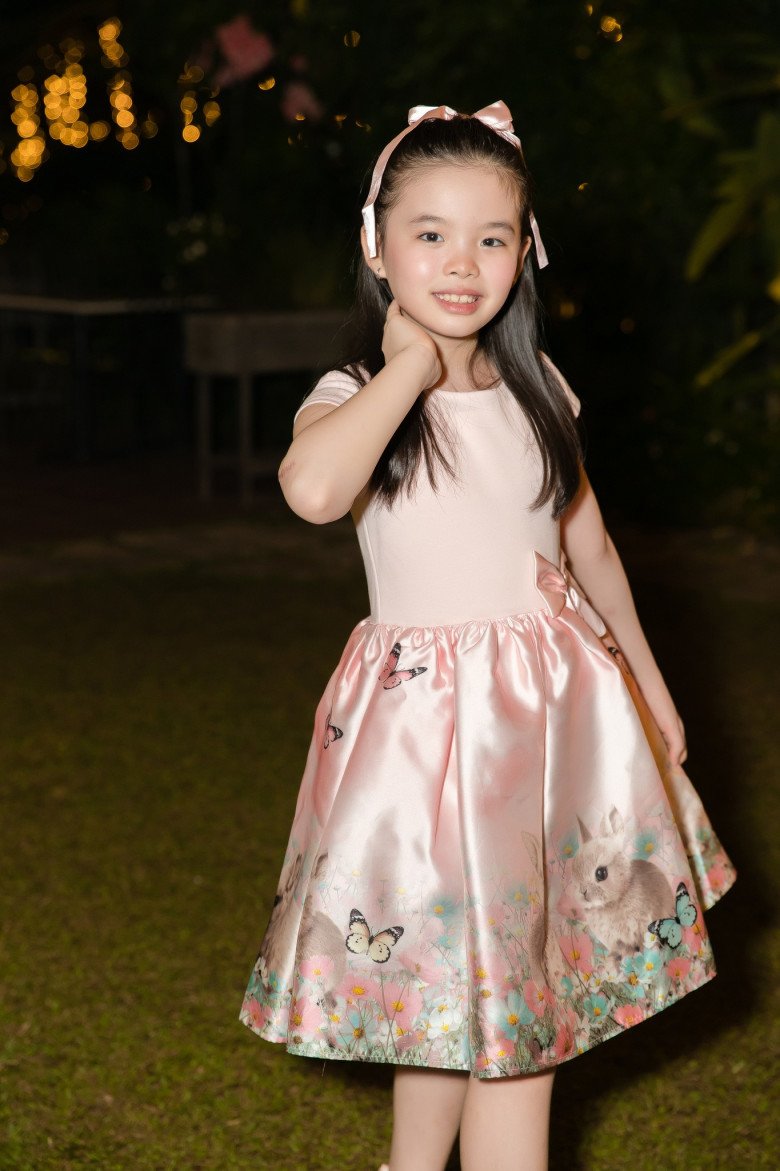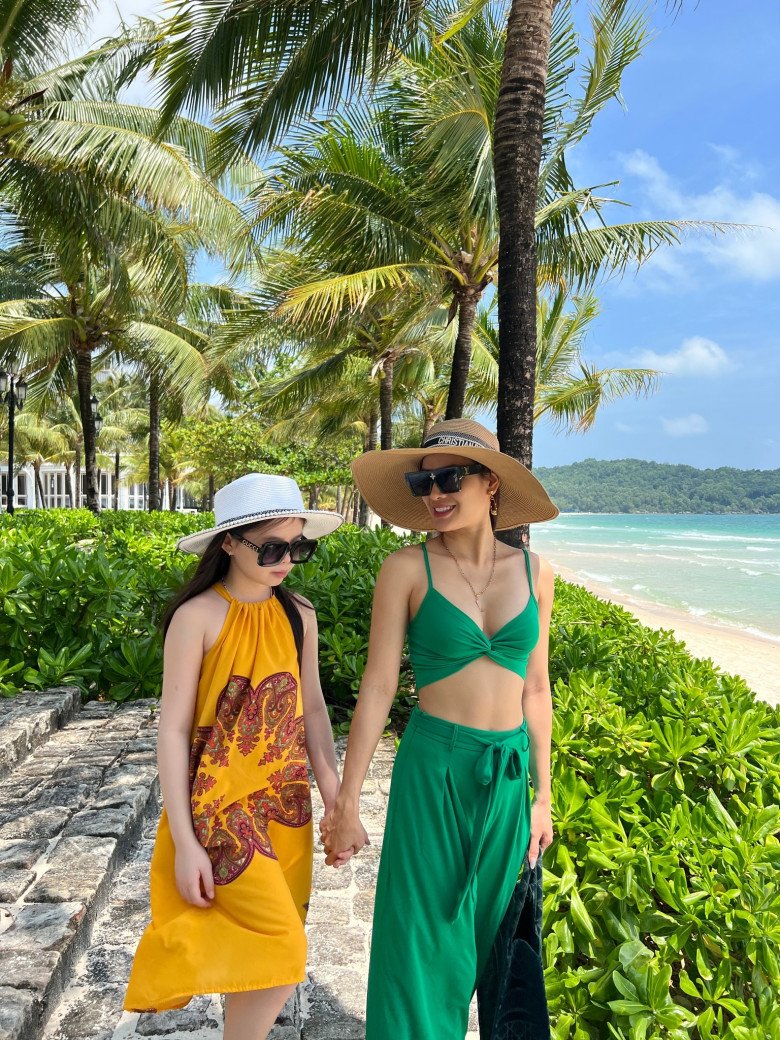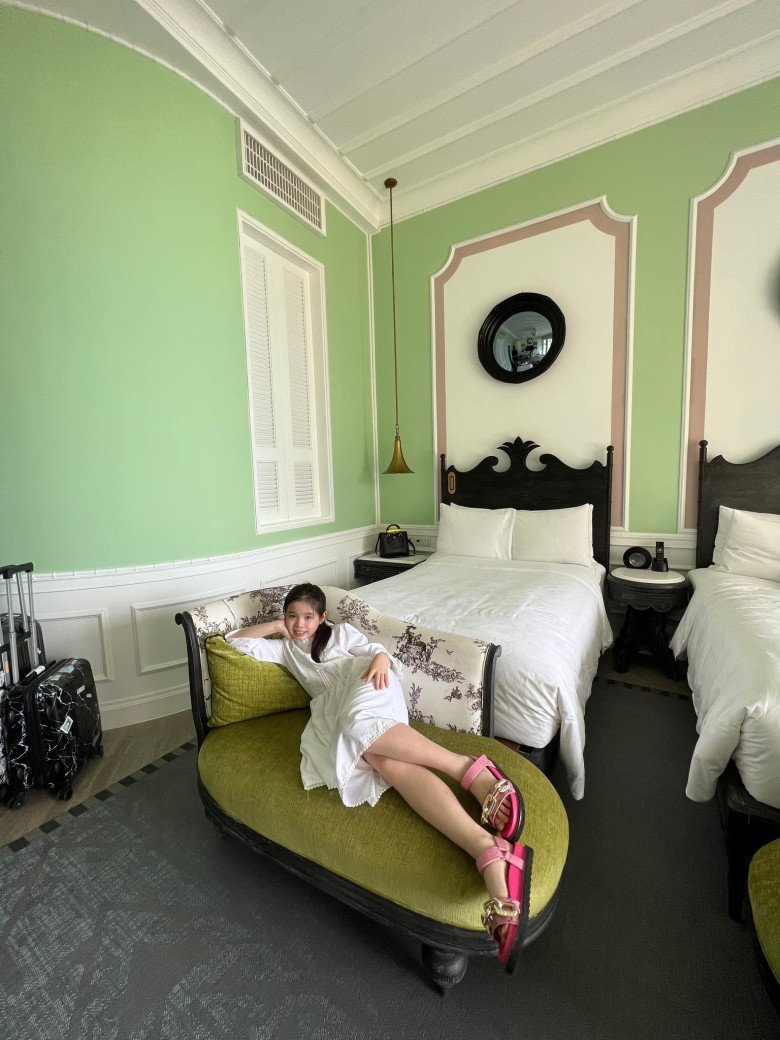 Baby Mia is lovely and cute.
Phuong Trinh educates her children in a modern way, teaching Mia to be independent from a young age. She shared: "I trained my child to be independent from a young age so that he can take care of himself. Then, he will be responsible for his actions. For example, by letting him arrange his own things, he will know he needs to choose what to do. the item is right for me, if I take too much, I won't be able to carry it and have to adjust it myself. Recently, I went to Long Hai beach with my parents and got sunburn on my arms. I didn't scold her, but I did. teach me to learn from experience so that the next time I go swimming, I will choose a longer-sleeved shirt. When I know how to arrange small things by myself, I'm sure for the rest of my life, I will be able to arrange big things."
Although her family has many conditions, Mia is always independent and is especially thrifty. Phuong Trinh Jolie said: "Besides, Mia is also very frugal. Once, when I saw a dress of 990,000 VND, I immediately shouted: "Oh my god, why is the dress so expensive. I won't buy it". I have to advise my daughter to buy it from time to time, she can save it, let's just buy it." Phuong Trinh Jolie and Ly Binh do not have the concept of having to buy branded goods for their children, instead, they choose to buy quality products at affordable prices and invest their money in the accumulations for Mia.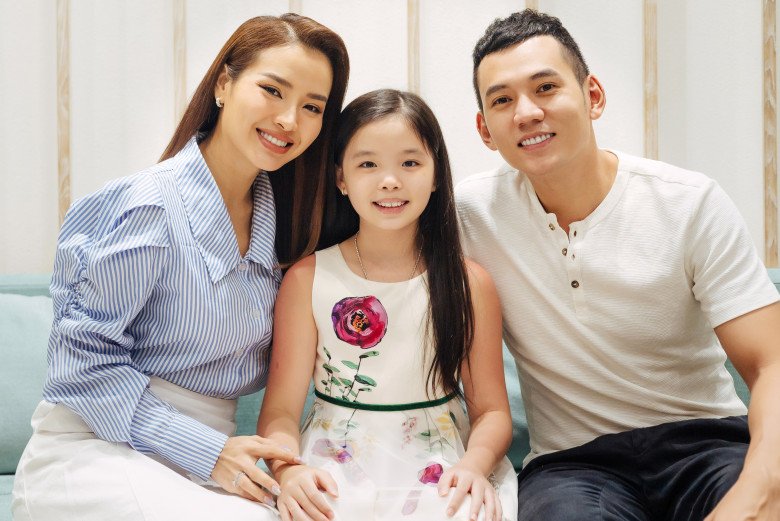 Currently, the whole family is living a happy life. Mia grew up in the love of Trinh's mother, 2 fathers and 2 grandmothers, studying in a prestigious international school. Thanks to a favorable business, Phuong Trinh Jolie and Ly Binh have the best conditions to take care of their daughter and are eagerly waiting for the "good news".
You are reading the article
After the wedding of 88 golden trees, Phuong Trinh Jolie diligently sold online, touching her stepdaughter behind the camera

at
Blogtuan.info
– Source:
Eva.vn
– Read the original article
here