Học Đường
Life Style
Do not expect children to become geniuses, parents themselves must be "evil"
Singer My Linh is known as the top female diva in Vietnam. Along with her success in the field of art, she is also admired by many people for her happy and fulfilling family life, especially the singer's way of educating children, which always makes many people admire and study. .
3 precious gems with a series of "terrible" academic achievements
Anna Truong
Referring to My Linh's children, people will remember Anna Truong first. Anna Truong is the stepchild of musician Anh Quan and his ex-wife. However, she is still loved and cared for by My Linh like her own child.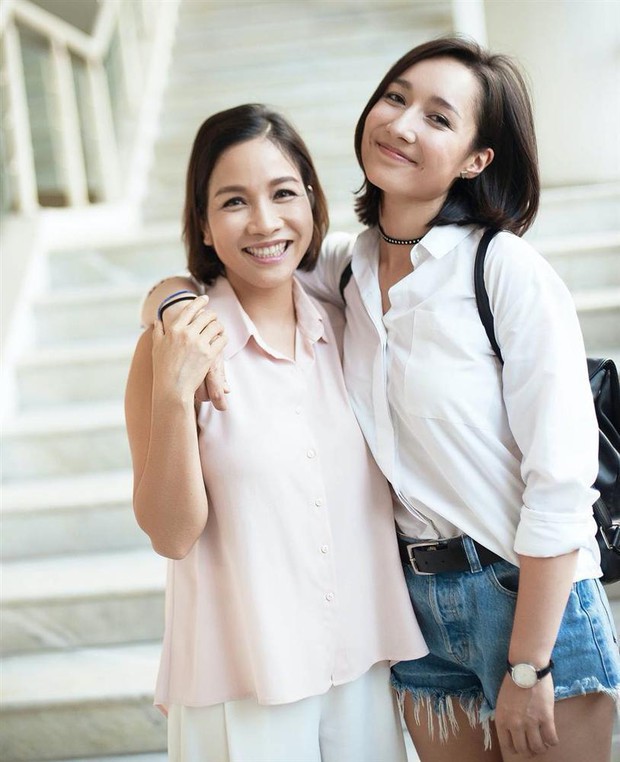 My Linh always has a special love for Anna Truong like her own child
Not only possessing beautiful beauty as well as artistic talent, Anna Truong also made many people admire with a series of impressive academic achievements. It is known that since childhood, Anna attended an international school, so she can speak fluently 4 languages: Vietnamese, English, French and German.
In 2013, Anna received a scholarship to study Music Production from Berklee College of Music. This is one of four highly regarded music academies, with many famous artists attending. She also continuously achieved outstanding achievements in her studies, established her own music group and regularly performed at events in the US. After graduating, instead of returning to Vietnam, Anna continued to pursue a singing career to pursue her passion. She was highly appreciated for mixing music for many famous Disney movies and films that were released in Vietnam.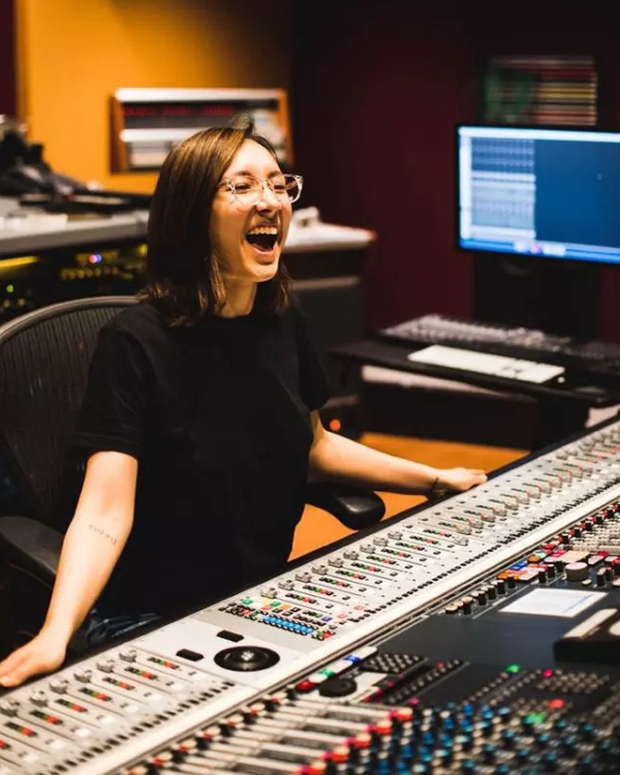 Mr Duy
If Anna Truong is too familiar with the online community, Anh Duy – the only son of diva My Linh is more secretive. Anh Duy was born in 1999, besides possessing a handsome, scholarly appearance, Anh Duy also made many people admire his academic achievements when he studied at the United Nations School in Hanoi.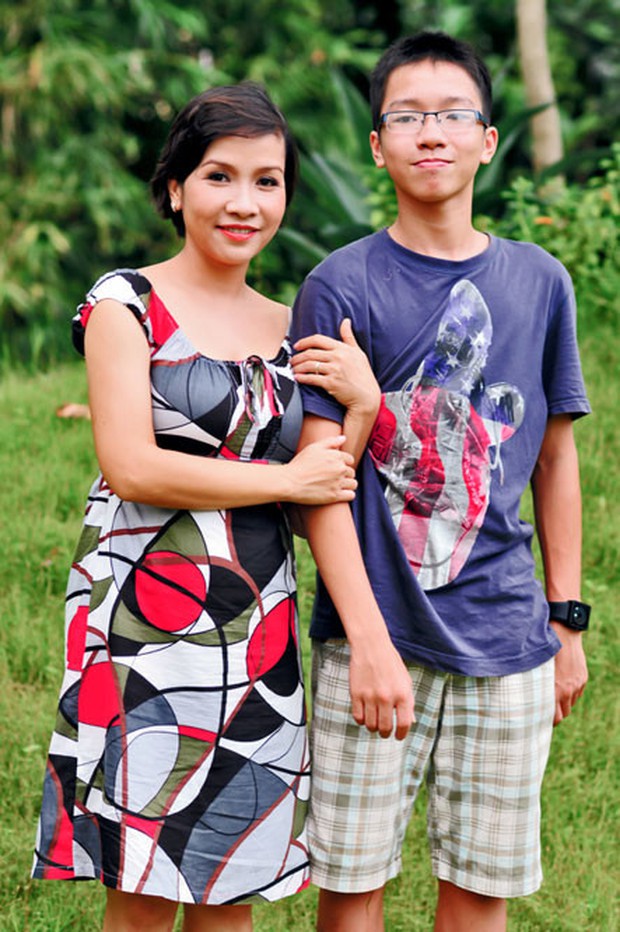 Anh Duy is the most secretive son of My Linh
Not as passionate about art as her sister and brother, My Linh's son loves to dance and play the piano. Anh Duy used to be a member of the Pixelated dance group and often performed for school events. Besides, although the whole family is an artist, Anh Duy is studying Medicine and is currently studying for a Master's degree in Australia.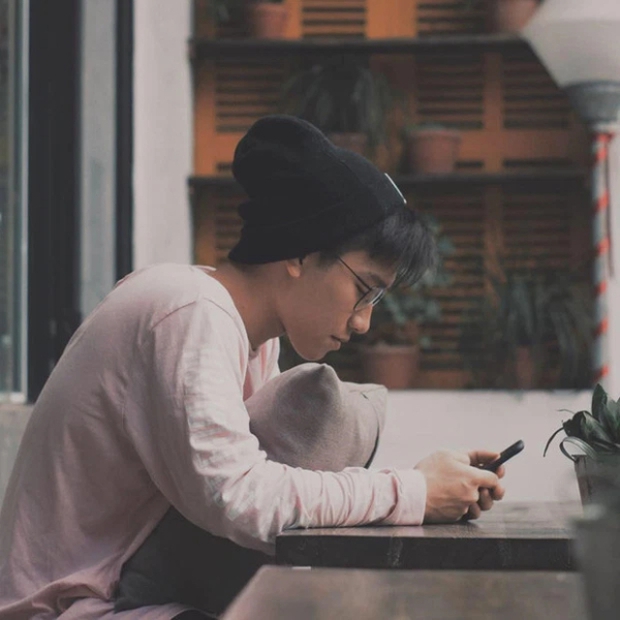 Anh Duy's handsome, scholarly appearance
America – England
My Anh – the youngest daughter of singer My Linh is currently receiving a lot of attention and attention from netizens. Since her debut, she has caused a fever on social media with her unique style and personality with her debut music product selling for only 1 million VND. Not long ago, she became one of the rare Vietnamese artists to participate in 88rising's Head in the clouds music festival, which gathers many international artists. My Anh's musical compositions are always praised and praised by the audience, even expecting her to become as famous as My Linh in the future.
My Anh received a Prisident scholarship from British University Vietnam (British University Vietnam) majoring in film and music. Not only does she do well as a singer, but she also builds an independent artist image when composing, arranging, and producing albums herself.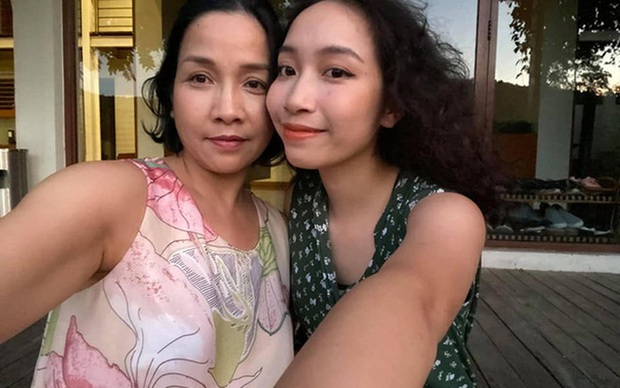 My Linh next to her youngest daughter My Anh
The journey with the child to grow up and the "different" method of teaching children
Although busy with work, My Linh always knows how to balance to arrange time for child care. Like many other families, she pays special attention to the quality of the family's meals because that is the time when everyone gets to meet and reunite.
In addition, instead of strict teaching, she chooses to spend time talking and confiding with her children as friends so that she can listen and understand them better. Through these conversations, it helps to bond family feelings as well as teach children to love and care for people around them.
In particular, even though her family can afford it, instead of buying her children many expensive brands, she just buys normal, affordable items like many other friends of the same age and reuses her parents' laptop. instead of buying a new computer.
Both husband and wife Anh Quan and My Linh are of the same opinion about respecting the interests and wishes of their children instead of forcing or forcing them to do as they please. It is one of the modern teaching methods in today's time to help children develop comprehensively while still drawing closer the generation gap between parents and children.
Although she loves and understands her children, she is still extremely strict and disciplined with her children. Female The singer once emphasized: "I don't want to teach my child to be a genius, because what if he doesn't have talent? Since a prodigy or genius is a terrible burden, in doing so the child always has to bear the burden of wonder. The hope of adults is on its shoulders and it cannot be taken away. I want my children to live happily…".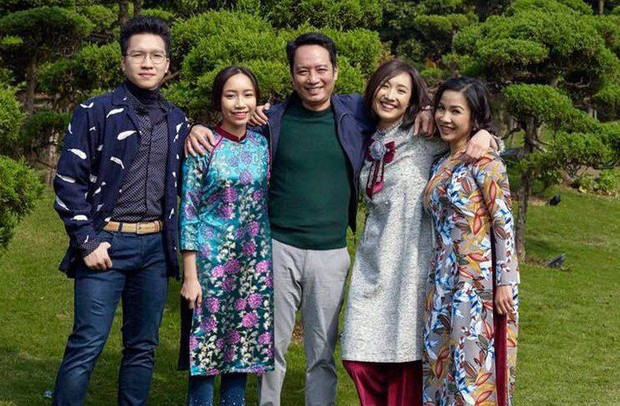 The small family of Diva My Linh and musician Anh Quan
In addition, in order to achieve such success, female Diva once closed three important keywords in raising children, including: Understand, love and discipline. Besides, My Linh affirmed: "You have to be "evil" to grow up. She once said when Her eldest daughter Anna is still in school, My Linh often threatens her to cut off aid. Therefore, her daughter has to focus on her studies to graduate soon to find a job.
Not only with Anna Truong, but her other two children are only given the minimum tuition and living expenses instead of indulging in their children's liking and wanting to buy anything other than that need to earn more and more. If you borrow, you have to pay monthly installments.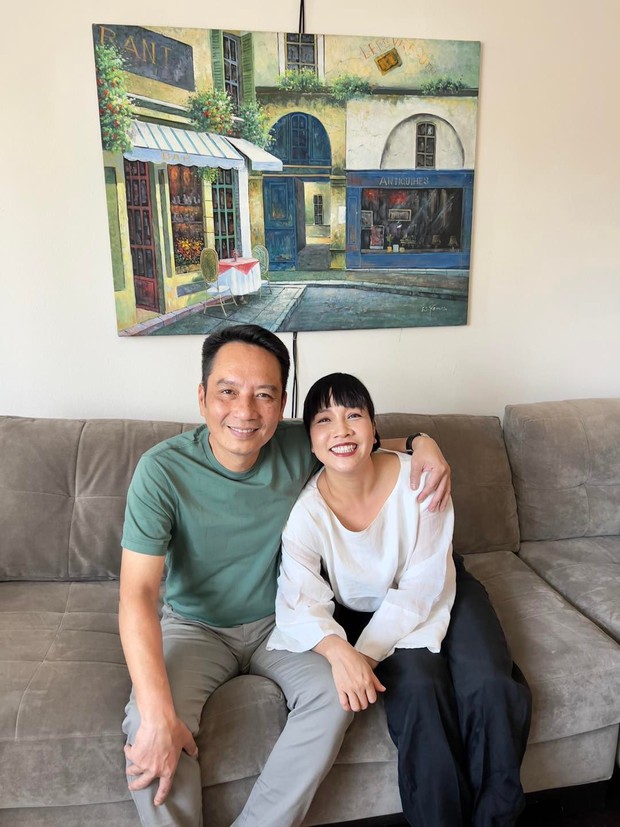 Husband and wife Anh Quan – My Linh
Although with a different parenting style, at the present time, all three children of singer My Linh are grown up and successful in the fields they pursue. It is also one of the wishes and wishes of the female singer when watching her children develop and move forward with passions ahead.
https://kenh14.vn/quan-diem-day-con-doc-dao-cua-ca-si-my-linh-khong-mong-con-thanh-thien-tai-ban-than-phu-huynh- fade-ac-20220603164303341.chn
You are reading the article
Do not expect children to become geniuses, parents themselves must be "evil"

at
Blogtuan.info
– Source:
Kenh14.Vn
– Read the original article
here