Looking at the activities of the whole world car industry, it is clear that the majority of car manufacturers have been planning to switch from fossil fuel-powered models to zero-emission models, most of which are electric car model. In Vietnam, the number of pure electric car models that have been and are about to be sold can be counted with one's fingers, showing a certain apprehension at the balance of supply – demand.
Not only in Vietnam, but in big markets like China or the US, the transformation of consumption choices still depends a lot on national policies. For example, in China, after a period of stopping to support electric vehicle prices, sales have plummeted, prompting the government to continue to support. To promote the transition of electric vehicles, Autolist (a research organization that helps users make car buying decisions easier) conducted a survey and found out why users are still passive with electric cars. .
3 USER PLACEMENT PROBLEMS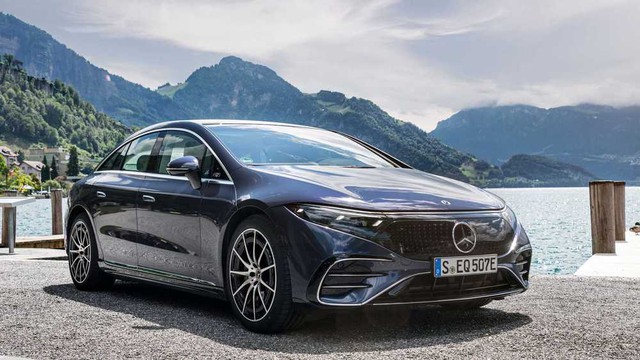 According to the ranking of Auto Express magazine, Mercedes EQS version 450 is an electric car with the largest travel distance per charge, up to 780km.
Survey results of Autolist was published not long ago, has pointed out the worrisome and happy points for electric vehicle manufacturers. First, the good news is Travel distance has ceased to be the primary concern of consumers; but the bad news is Travel distance has ceded the top position to the factor Price. According to information from Autolist, the organization has surveyed more than 1,300 people, and has conducted an annual survey since 2019.
This year's survey results show that 48% of respondents are concerned about the problem The cost of electric cars when car prices still exceed the general spending level, 44% expressed reservations about Travel distance of tram36% do not feel secure about Distribution of electric vehicle charging stations.
Commenting on the results, Mr. Corey Lydstone, President and CEO of Autolist, said: "These are still the top 3 concerns that users reported in 2019 and 2021. The number of electric vehicles is slowly improving with more attractive models, but the perception of electric vehicles remains the same."
HIGH Gasoline PRICE MAKES USERS THINK ABOUT ELECTRIC VEHICLES?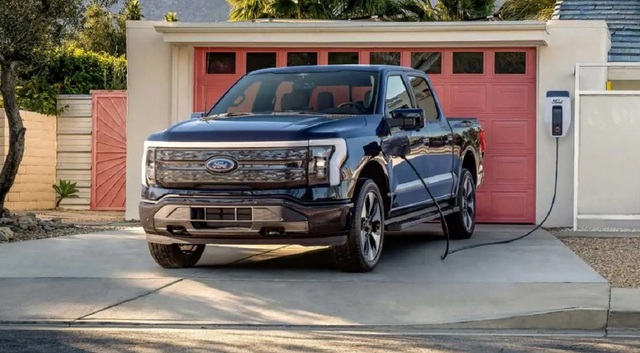 Some markets around the world have tax incentives specific to electric vehicles.
In some markets around the world, electric vehicles often receive tax incentives from the government; However, according to Autolist's results, the high cost of ownership is still the leading reason why customers do not approach electric cars.
Although electric cars have a lower cost of use than petrol cars, still up to 28% of survey respondents think that they are not willing to spend more money to buy an electric car model instead of a new model. petrol cars are similar in features and operation.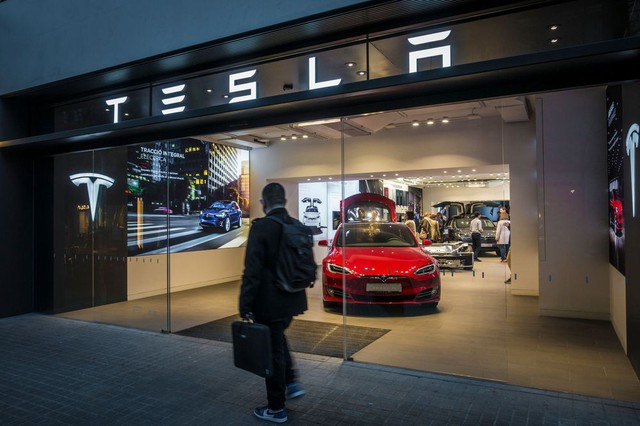 The survey shows that gas prices do not affect the car buying decision of a part of respondents. Photo: Optiwatt
Even when standing in the middle of a "storm" of increasing fuel prices, this is not necessarily a factor that makes users prioritize electric cars. When asked how much gas price increase will make them think about buying an electric car, 21% of respondents answered that gas price did not affect their decision, 12% answered that 6 USD/gallon*about 7% to 9% think that the price per gallon from 5 USD to 10 USD will make them think.
In addition to Autolist, KBB and CarMax have also conducted similar studies on the impact of petrol prices on consumers' purchasing decisions. Accordingly, KBB's report has a paragraph stating that "the increase in gas prices since March has made 1 in 4 people consider electric vehicles.**". CarMax said that searches and registrations for electric vehicles have increased sharply, coinciding with the increase in gas prices.

NEED MORE ELECTRIC VEHICLES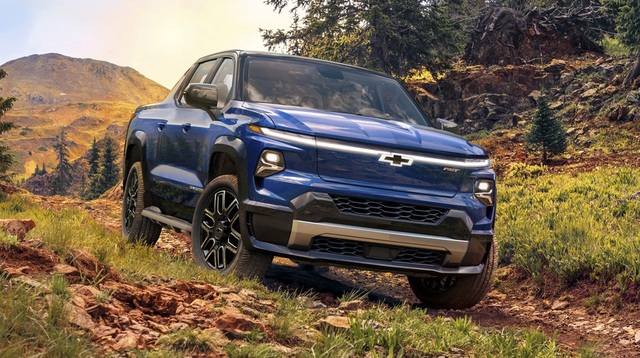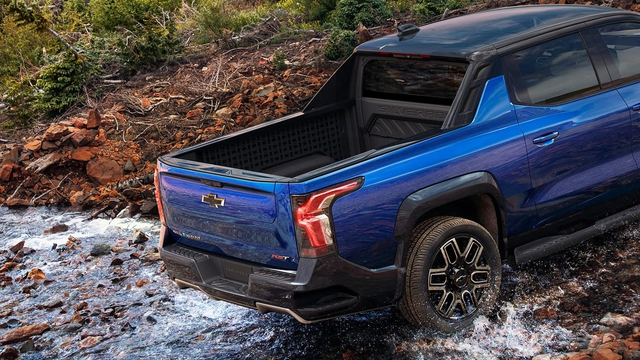 Chevrolet Silverado EV is the latest name to enter the electric pickup market.
Autolist's survey also shows some good points when there is a problem of electric vehicles that is slowly being solved. Specifically, 11% of users said that "there is no suitable car model in terms of segment and model".
In the US market in particular, pickup trucks and SUVs are always the top choices of American users and car manufacturers are trying to fill the gap in this segment and vehicle, in which VinFast cannot be ignored. VF9 is about to be sold in the US, when this is one of the rare 7-seater E-class electric SUVs on the market.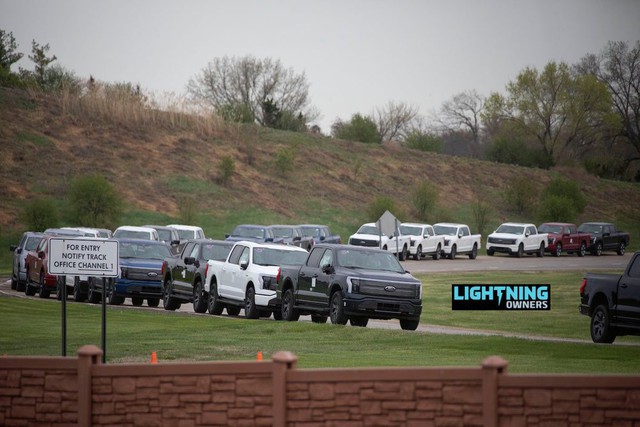 The Ford F-150 Lightning electric pickup is waiting at the Dearborn test track, Michigan, USA because of a lack of components. Photo: Forum Lightnight Owners
In addition, another issue will also be solved in the future when 6% of respondents think that the supply of electric vehicles is small – partly due to the impact of the global components crisis.
A more remarkable problem is that up to 23% of respondents said that they did not know enough about electric vehicles, so they decided not to buy. Another survey by CarMax also pointed to a similar problem, finding that "up to 65% of respondents would consider buying an electric car if there is a 30-day return policy, in case they don't like the car." ".
You are reading the article
Having not solved 3 problems where users live, electric cars do not dream of "erasing" gasoline cars

at
Blogtuan.info
– Source:
autopro.com.vn
– Read the original article
here