Kinh tế
"Huynh Buu Son – a great intellectual"
A member of the group – Mr. Phan Chanh Duong, economic expert, lecturer of the Fulbright program, Director of Lawrence S.Ting Community Support Fund, former General Director of Tan Thuan Industrial Development Company, shared. to the Vietnamese people about this great loss.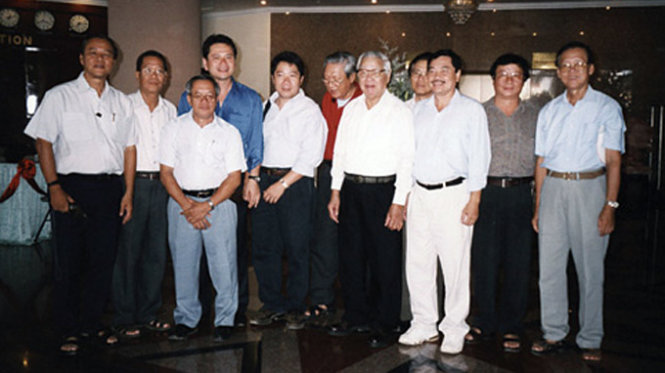 "Huynh Buu Son – a great intellectual, ma great personality"
Mr. Phan Chanh Duong said, Huynh Buu Son is an intellectual who has lived through two regimes. Already an intellectual, Mr. Son is independent of all surrounding influences and has always loved his homeland, unrestricted by ideology. That's the biggest one!
If an ordinary person changes regimes, changes ideology, people will leave. But not Mr. Son. Even the fact that he stayed and kept 16 tons of gold to hand over to the new government showed that just one thing was enough to evaluate his human personality. We need to look at it objectively to see the full meaning of this work. And during the time when peace was restored, Mr. Son never had any thought of abandoning the country or not loving the country. On an extremely harsh condition, but he still has a wish "what to do to make this country better".
Just like a person carrying a heavy object, must have strong legs to be able to do it. People like you Huynh Buu Son did and did my best to stay, to join others to lead the country to better days. This makes me extremely respect Mr. Son.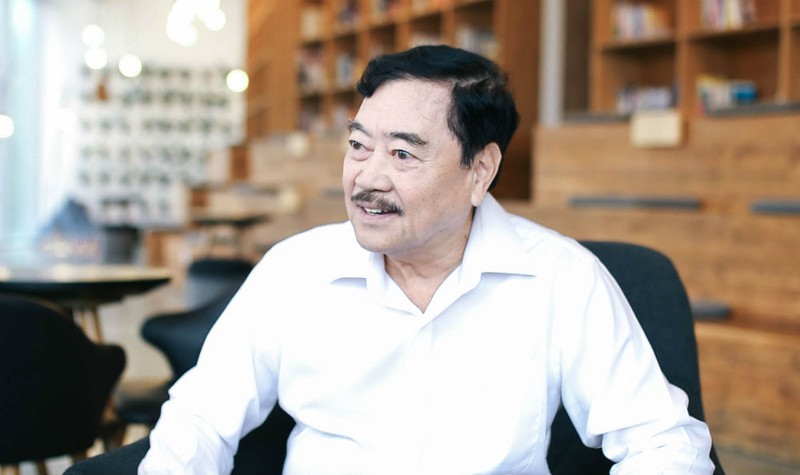 I'm just a very ordinary person, I don't have the same burden as Mr. Son. After liberation, I lived like any other normal person. But Mr. Son was different, always struggling to understand why Mr. Son and many people gathered around the Friday group (at that time I was the person in charge of Cholimex company). Where we do not discriminate, open up together, do not complain. We are very grateful to a group of leaders of Ho Chi Minh City, and to the late Prime Minister Vo Van Kiet at that time for knowing the group and trusting the group.
A great wisdom
Gradually, we were also able to do some work even in a period of extremely dangerous wages and salaries. The central government asked the city to do all possible ways to pull prices down. TP suggested we study this project.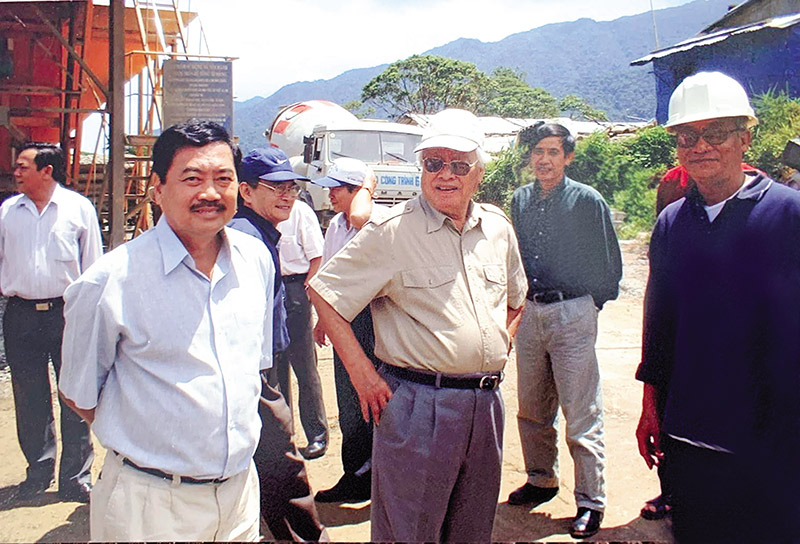 When we study the scheme, we look at the economy as a whole, not at prices that are rising on a daily basis. Recognizing and evaluating an economy is not easy. And we found that the entire economy collapsed, and it was the wage earners who suffered the most. That pain is only reflected in the price increase compared to the salary of the wage earner, but not so for those who understand the economy and look at the macro level.
People see from the fact that the producer spends an amount of gold involved in the production, creating products that are sold at market prices, not at the subsidized price. But when sold, where can I get money to buy back materials, the remaining amount of gold is 8 points. Second spin remaining 6 only. So, it looks like prices are going up but the economy is going down. Again, to see that the Friday brothers have a different vision than the contemporary view of society, I dare not speak of high leadership.
So when we sat down to research it, we found out, "Oh my god, it's not the price that's going up, it's the price that's going down!". All fell, but wages fell fastest relative to prices. And so the gap between price and salary is widening. Therefore, we exclaimed that the price has gone up to gallop, and considering the producer, just selling the item, buying back the raw materials, it weighs a part of the capital, but if it turns out two or three rounds, the capital is gone. So people stopped production, dared not do anything anymore.
This point was not visible at that time. I admire Mr. Son at that time when he was asked to be the team leader for the above project and the problem was solved. From there, it is about letting goods circulate smoothly from North to South, so that the goods that people store because they don't eat, will no longer be afraid and will be sold on the market. so the price started going down again.
And the great meaning at that time was the "return to the people the right to production". That is, we no longer have to tell this guy to raise fish, raise crabs, and the other guy to grow rice… People have the right to grow whatever they decide, and they can decide to sell anything because they can't sell the price. lower than the price they have worked so hard to create the product.
Thus, in the end, the production base of our country was leveled off, and step by step, we entered into the normalization of the economy. When "blocking the river to ban the market" is removed, rice will no longer lack food. And next year, rice surplus is 1.8 million tons. "I strangled myself and suffocated, just let go of the hand that strangled me to breathe. In such harsh and difficult conditions, Mr. Son and our brothers have stayed in this country like that! ", he Phan Chanh Duong remembers chokingly.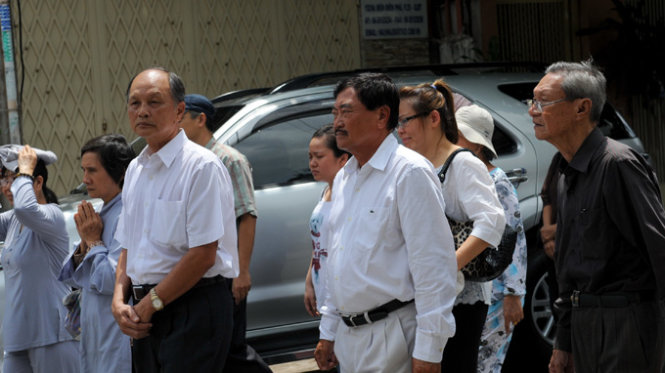 I am very sorry for your passing Huynh Buu Son. We always think and say to each other that Mr. Son is like "sunbeams of the sun". So how to have other rays of sunshine follow your rays, your thoughts, so that they can't be extinguished…
Because these rays of sunshine, no matter how beautiful they are, go into the evening, how to have successors. To do so, we must have young people who dare to commit themselves in difficult times of the country…
Although established in the beginning 5 no (no name, no governing body, no head office, no charter, no position, no funding, no salary), Friday group has gathered talented intellectuals who offer new ways of thinking with the times. The group consisted of Mr. Phan Chanh Duong, Tran Ba ​​Tuoc, Phan Thanh Chanh, Mai Kim Dinh, Lam Vo Hoang, Huynh Buu Son, Phan Tuong Van, Nguyen Ngoc Bich, Ho Xich Tu, Tran Trong Thuc, Hoang Thoai Chau.. They contribute by commenting articles, assessing the economic situation, analyzing and criticizing policies. In October 1986, the intellectuals who passed through two regimes were named "Thematic Economic Study Group of the City Party Committee" granted by Mr. Vo Tran Chi, Secretary of the City Party Committee at that time. Appearing in group meetings were leaders: Mr. Vo Tran Chi, Nguyen Vinh Nghiep, Vo Van Kiet, Pham Chanh Truc…
They contributed many reform projects, contributed to the formation of state policies, into each step of the development of Ho Chi Minh City: breakthrough ideas on price – salary – money led to the situation of banning the market. , obstructing the circulation of goods has been abolished nationwide; policies to support production, proposals to reform the banking system were then issued in the form of banking ordinances; foreign trade development studies, golden economic topics contributing to policies; project to establish Tan Thuan Export Processing Zone, a series of investment projects: North Nha Be Boulevard – South Binh Chanh (now Nguyen Van Linh Boulevard), Saigon South New Urban Area, Hiep Phuoc Industrial Park. .. Some members of the group such as Phan Chanh Duong, Lam Vo Hoang, Huynh Buu SonAt that time, Tran Count was invited by the late Prime Minister Vo Van Kiet to join the Prime Minister's Research Committee, making important economic development policies.
You are reading the article
"Huynh Buu Son – a great intellectual"

at
Blogtuan.info
– Source:
danviet.vn
– Read the original article
here