Tech
just enough for high-end needs
At the end of 2021, the launch of the 12th generation Intel Core i with the codename Alder Lake marked the return of the "green team" after years of being beaten by rivals. In this generation, the most advanced CPU, Intel's i9-12900K has easily defeated the opponent with a completely new architecture segment in the form of big.LITTLE as well as the Intel 7 process. However, to "balance" " To get this performance monster, users will need to equip their system with a high-end Z690 motherboard with high-capacity capacitors and VRM.
Of course, motherboards with Intel's Z chipset are never cheap. Not to mention, it has to be an expensive line to be equipped with a high-end VRM, and even users have to shoulder more features that are considered "premium" but are sometimes redundant and expensive for users. The context of component prices is still quite high. This is also an opportunity for manufacturers with mid-range brand identities like Biostar to shine.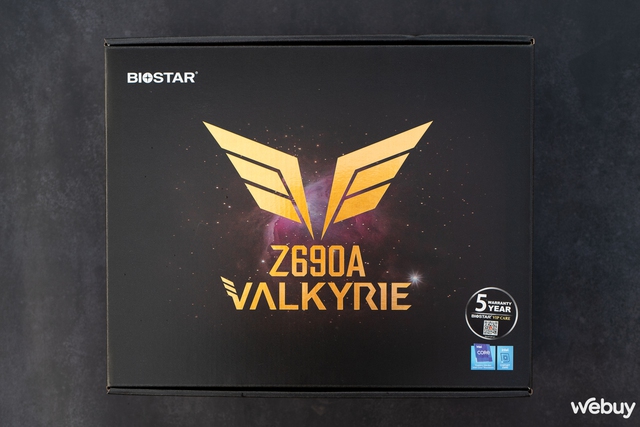 Not staying out of the 12th generation Intel Core game, the Taiwanese brand has launched a motherboard product line equipped with Intel Z690 chipset with one of the most prominent names being Z690 Valkyrie. The box part of this motherboard has a design similar to the products in the high-end segment of competitors when there is no product image, but mainly graphics and brand logos, with black and gold tones. is mainstream.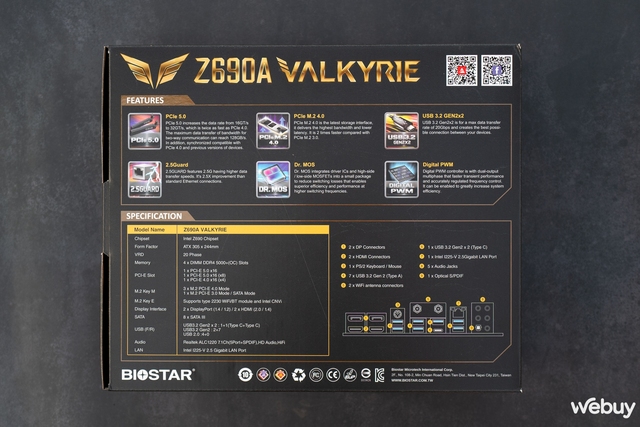 Because it is a product that hits the most advanced segment of the mid-range and the most affordable of the high-end line, the Biostar Z690A Valkyrie's accessories are quite limited with only 4 SATA wires, Smart Connector (a device that supports plugging in wires). Front I/O), manuals and driver CD. Indeed, the inclusion of driver discs from motherboard manufacturers has puzzled me for several years now because of the wastefulness.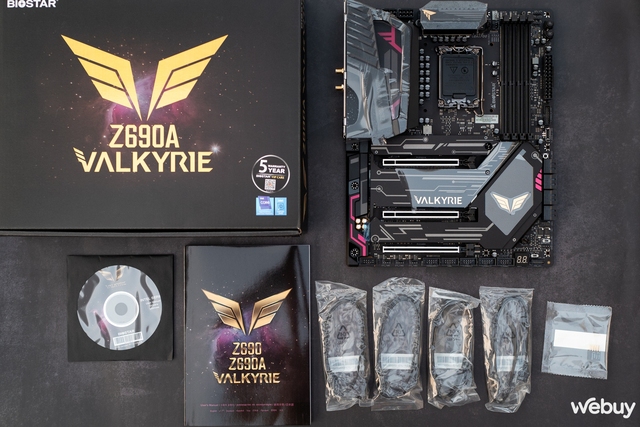 Despite being in the middle segment, Biostar Z690A Valkyrie still feels quite high-end with equipment such as armor for the mainboard, POST error lights, LED lights in some places to highlight as well as cooling fans for the VRM. . The back of the Z690A Valkyrie is also equipped with a backplate to support heat dissipation of components soldered on the surface.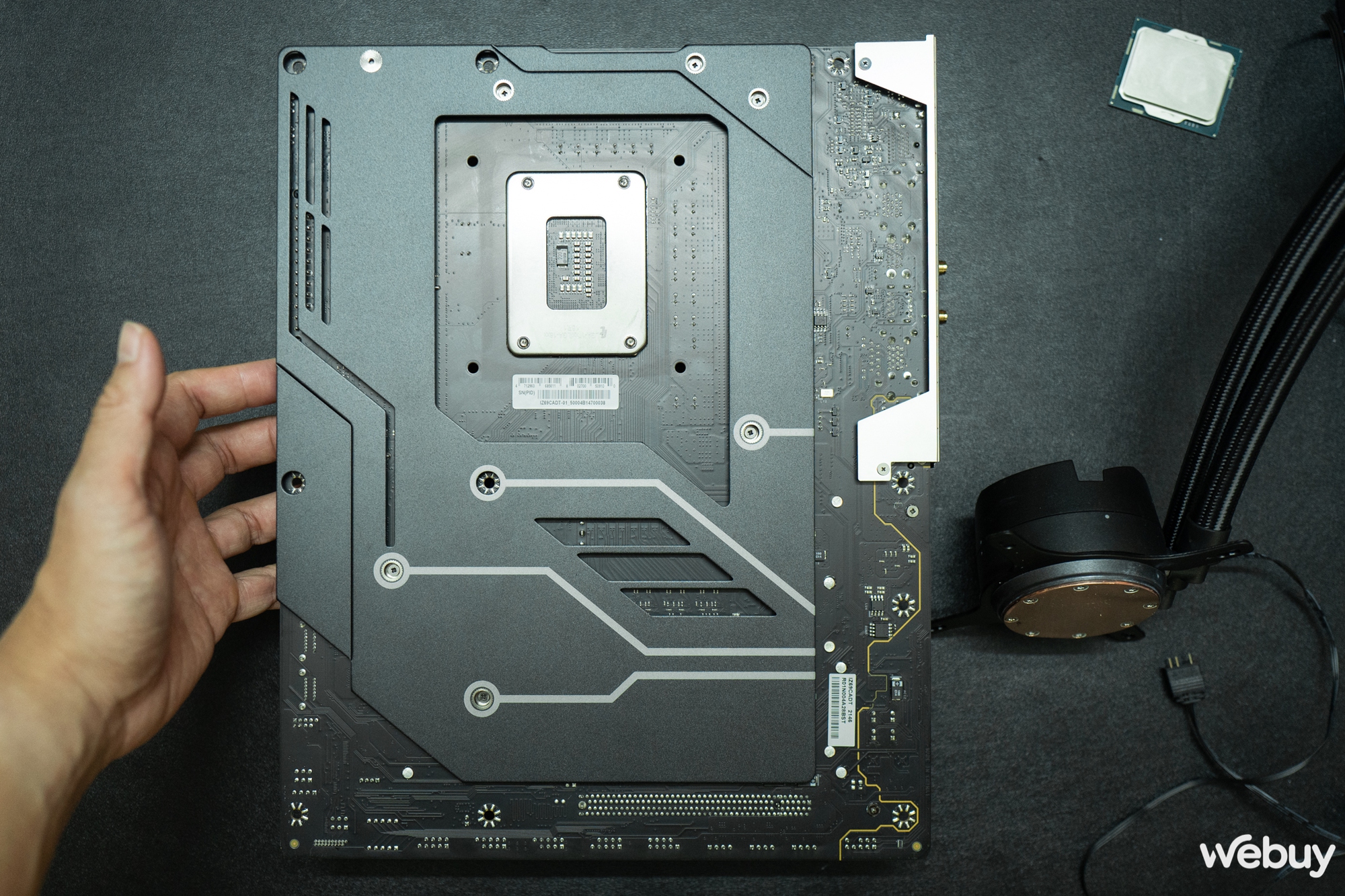 Also because of the global shortage of chips, motherboard manufacturers with Intel 600 series chipsets, including Biostar, have come up with a solution to overcome this by launching mainboard products that support DDR4 RAM instead of DDR4 RAM. Standard DDR5. Although the performance is slightly affected, indeed, thanks to that, the compatibility of the Z690A Valkyrie is greatly increased as well as the initial investment cost for the system is also optimized.
As mentioned at the beginning, Biostar Z690A Valkyrie targets the segment of customers who use high-end i7 or i9 CPUs but want to optimize costs. As a result, the equipped VRM array of this mainboard is also up to 105A, even a little bit of space to overclock the i9-12900K. Of course, along with it are 2 8-pin EPS pins to power the CPU. Users will certainly also need to be mindful of their system's power capacity.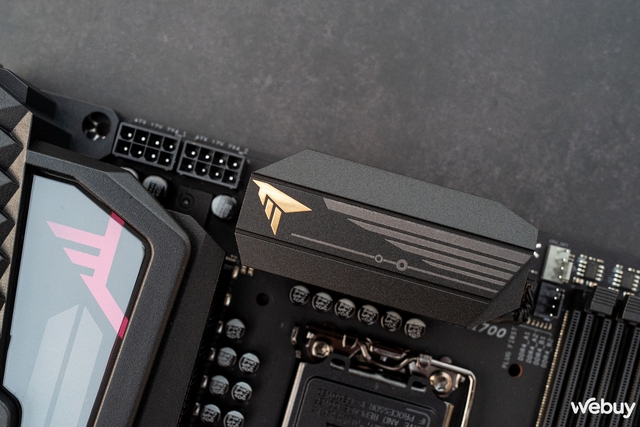 Also because the main line is aimed at a relatively cost-sensitive audience, Biostar Z690A Valkyrie is not equipped with a WiFi module even though it supports WiFi 6E. This mainboard even comes with an antenna waiting for the wireless connection. So, if users need to use WiFi, it will need additional investment.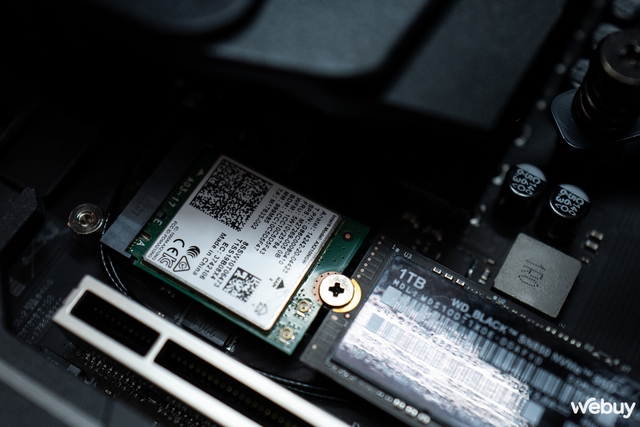 To sum it up, the Biostar Z690A Valkyrie is a mid-to-high-end mainboard packed with high-end features for a gaming-only system. When choosing this mainboard for their configuration, users will certainly have a large amount of budget left over to cover other performance components such as CPU or GPU to achieve the FPS level as well as the settings. top graphics.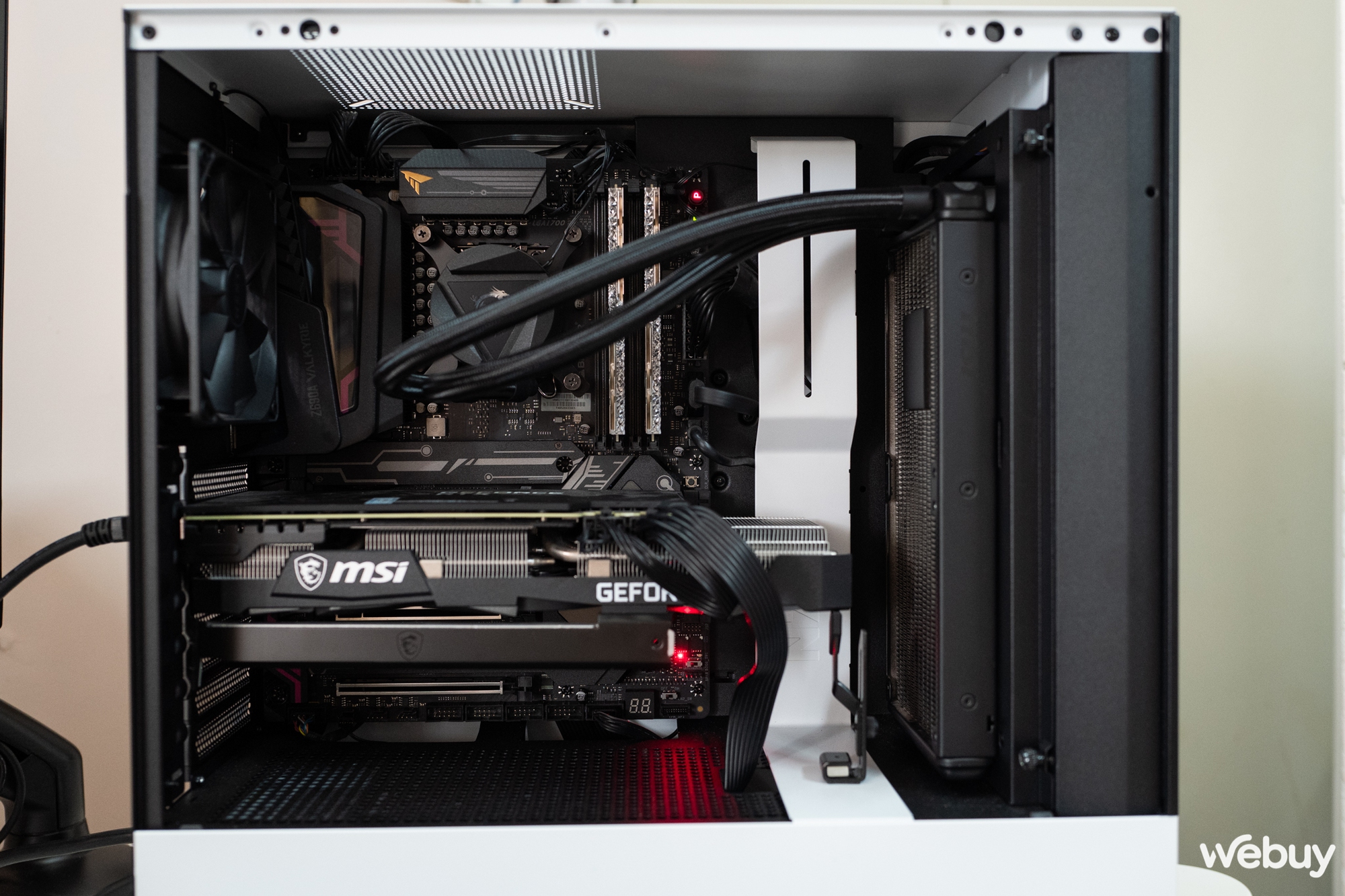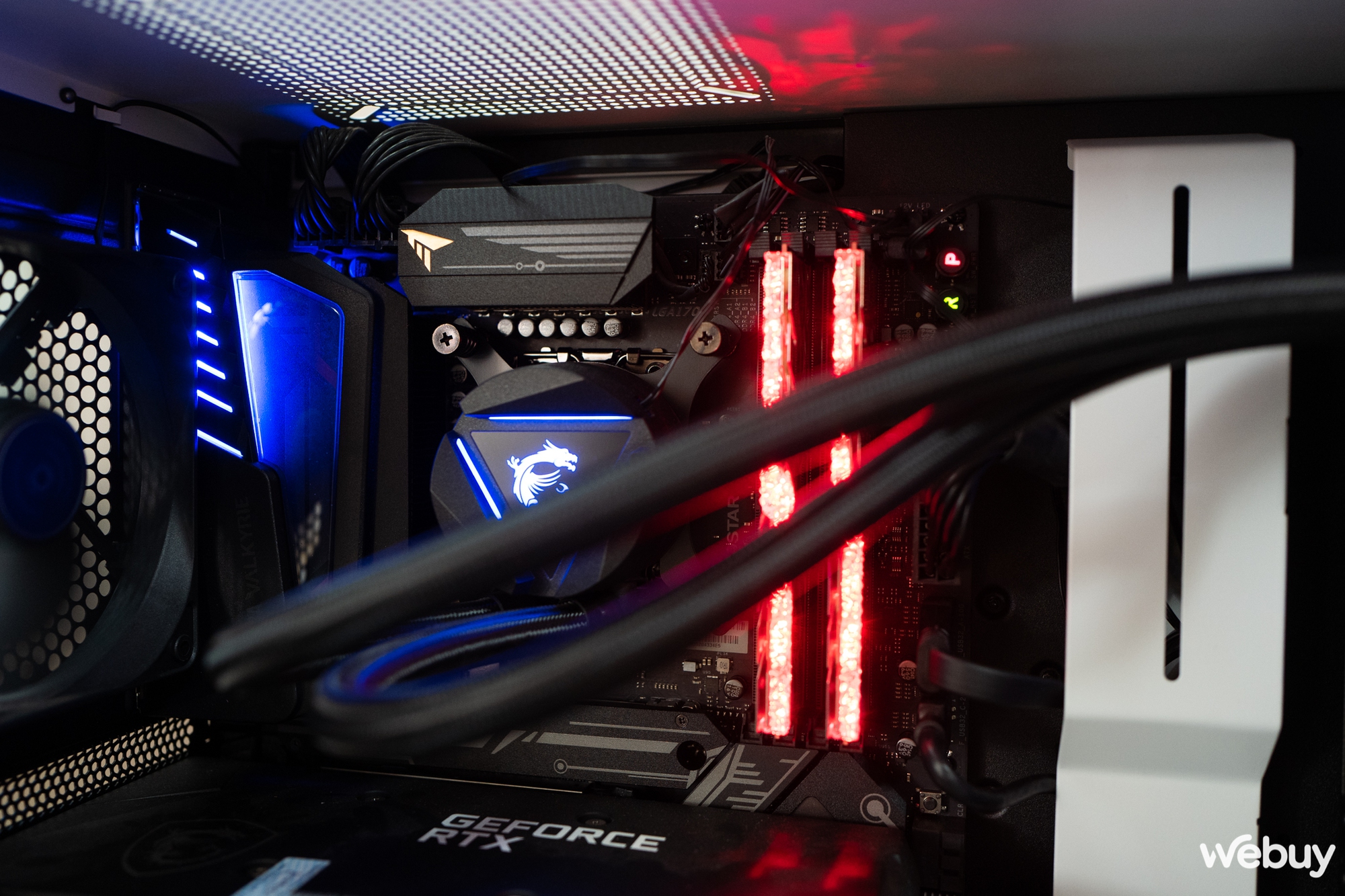 You are reading the article
just enough for high-end needs

at
Blogtuan.info
– Source:
genk.vn
– Read the original article
here