Many mothers have the concept of waiting for their children to be 2-3 years old before sending them to class because at that time their children were bolder, played more, studied more… parents were also less worried.
However, entertainment queen Ho Ngoc Ha decided to send twins Lisa and Leon to preschool when they were less than 2 years old. Even so, she must also have a lot of worries about her children when in school, when the children are no longer in the view of her mother. That's why she always talks with the school and her child's teacher every day to know what the twins are like.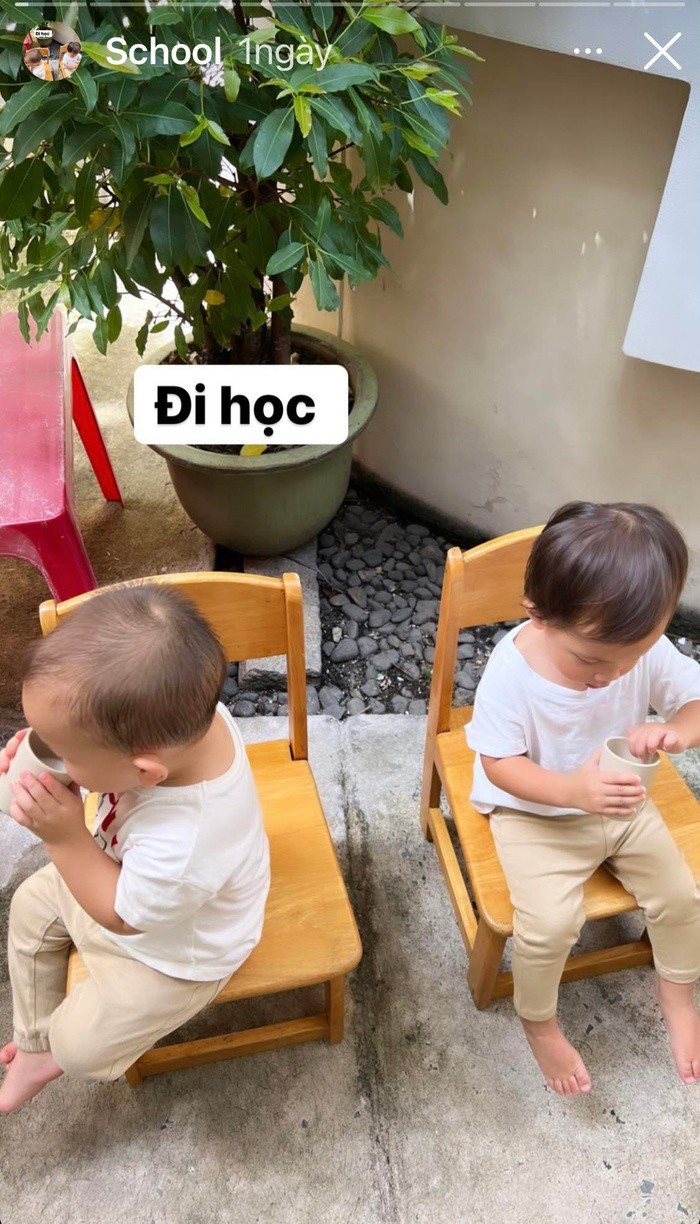 In the most recent sharing, the mother of 3 certainly felt very secure about her children when she received Lisa Leon's photos taken by her preschool teacher and sent to her mother. That is the image of Lisa Leon studying and having fun at school, always together. No matter what activity, indoors or outdoors, eating or studying, the twins are always together. The image of children entwined, loving and helping each other when their parents were not around made Ho Ngoc Ha extremely emotional, more confident in the decision to send her children to class earlier than her peers.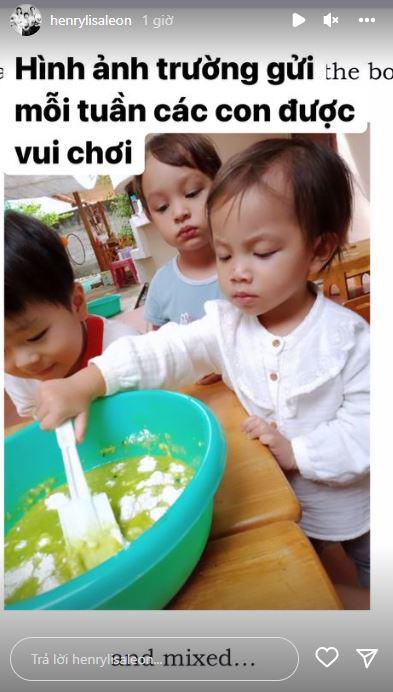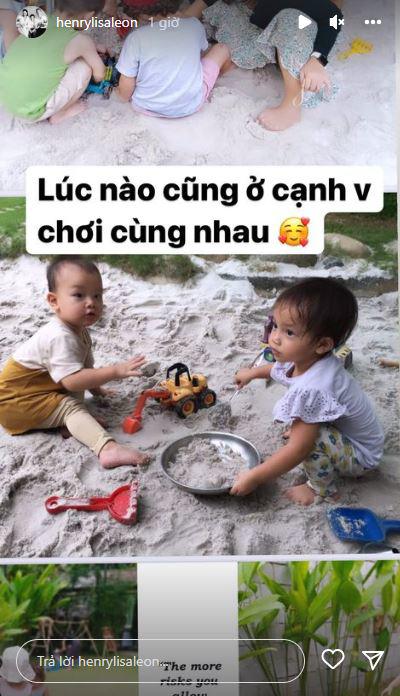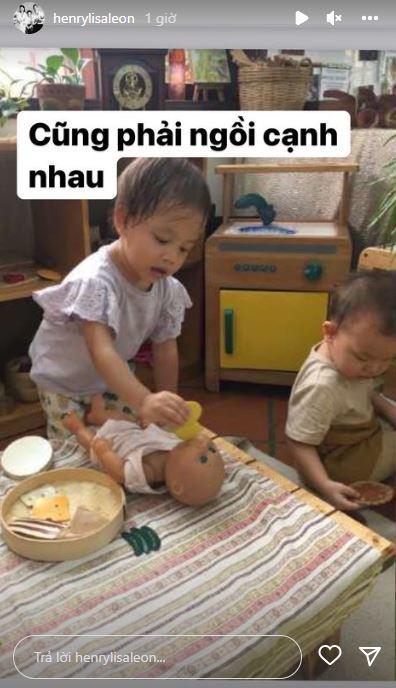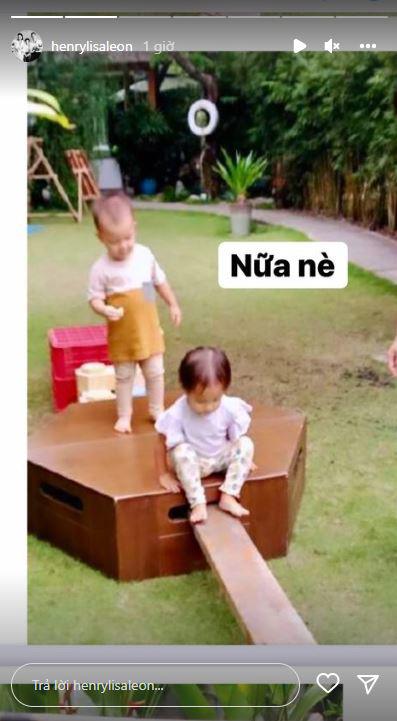 It is known that because the children are still young, Ha Ho and her husband Kim Ly decided to find a reputable and quality school to send their two children aged 18-19 months. The school that Lisa Leon attends is also a VIP school in District 2, Ho Chi Minh City, which only rich families allow their children to attend. According to the shared photos, the school space of the two children is extremely spacious and airy, the surrounding landscape includes a large playground and many trees.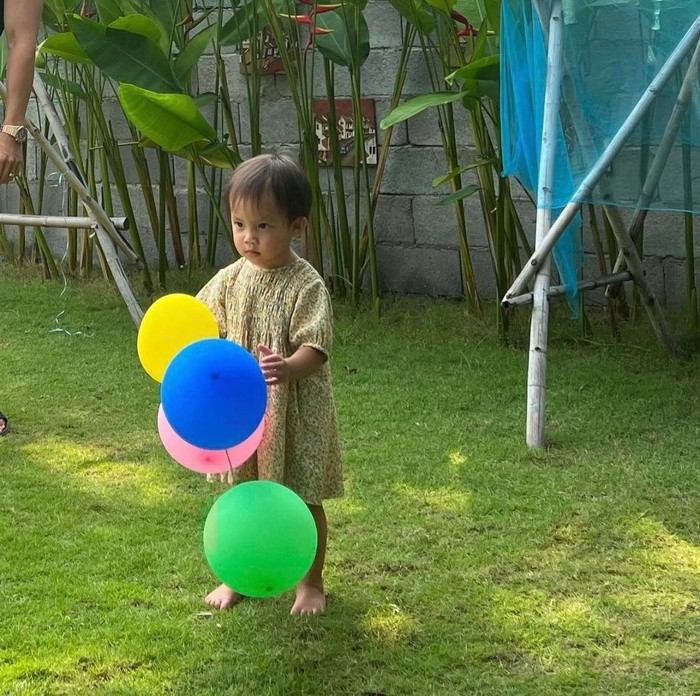 In addition to the open space and many playgrounds for children, this school also updates the school timetable for parents to follow. Pre-school children will study from 8 am to 4 pm from Monday to Friday. Parents can send children aged 18 months – 6 years old and will be divided into separate classes. Not only the modern environment, but the teachers at the school are also a team that loves children and actively interacts with children during the lesson.
Along with the best child care services at the school, the tuition fee is also not trivial. It is known that the official website of the school has not posted information about the tuition fee for the new school year 2022 – 2023, but according to the tuition fees of previous years, it will range from 77.43 – 218.23 million VND/year, depending on age. and form of study (full-day, or half-day study).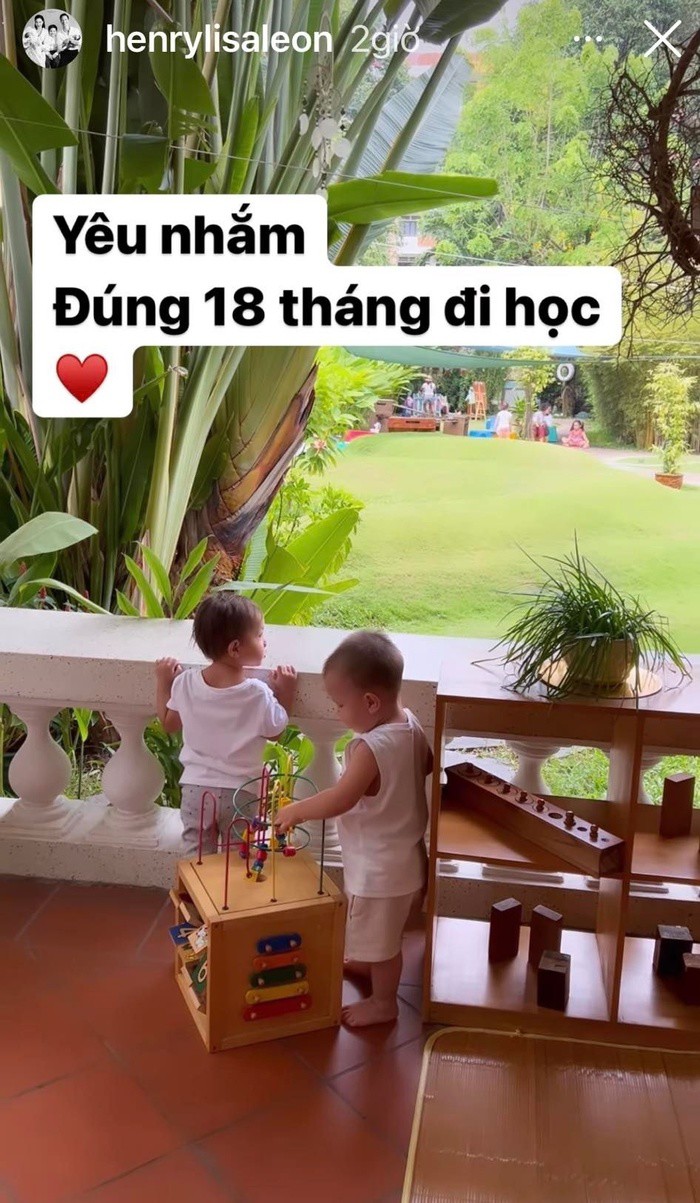 With Lisa and Leon, they will definitely be at the lowest age, so the tuition fee is about 100 million VND/year (including other expenses). Thus, with two children, Lisa and Leon, studying at this school, Ho Ngoc Ha will have to pay nearly 200 million VND each year. This number is quite large for a normal family sending their children to preschool.
With such a good quality of education, Ho Ngoc Ha and Kim Ly are very assured when entrusting their children. Every day, both will try to arrange time to take their children to school by themselves. If Ha Ho is busy, her husband will take the children on her behalf. The parents decided to have fun with their children in the classroom for the first time, then "step back" so that the children could be more independent.
In the first days of class, Lisa Leon still had many surprises. However, Lisa is both a sister and a daughter and has a calm personality, so she is bold and quickly catches up with the living environment. Lisa cries and whines less. "And Lisa, the girl who knows nothing of fear. Whoever plays, I can play, if I can't borrow a toy I can't find another one to play.", Ho Ngoc Ha said humorously.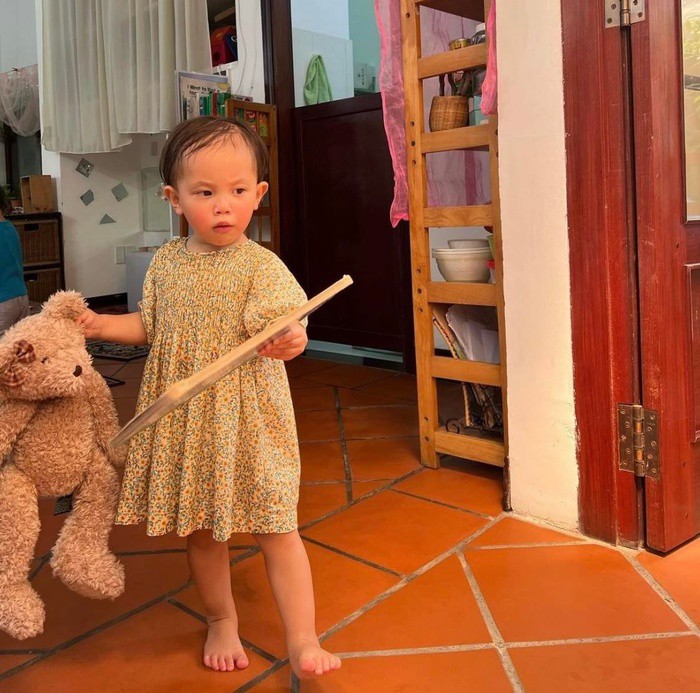 Contrary to her sister Lisa, Leon is quite a "weak" boy. The future Vbiz comedian cried a lot in the first days of school. Even when taking a few days off to travel with the whole family, Leon continued to cry loudly when he returned to school, making Ha Ho's mother extremely sad.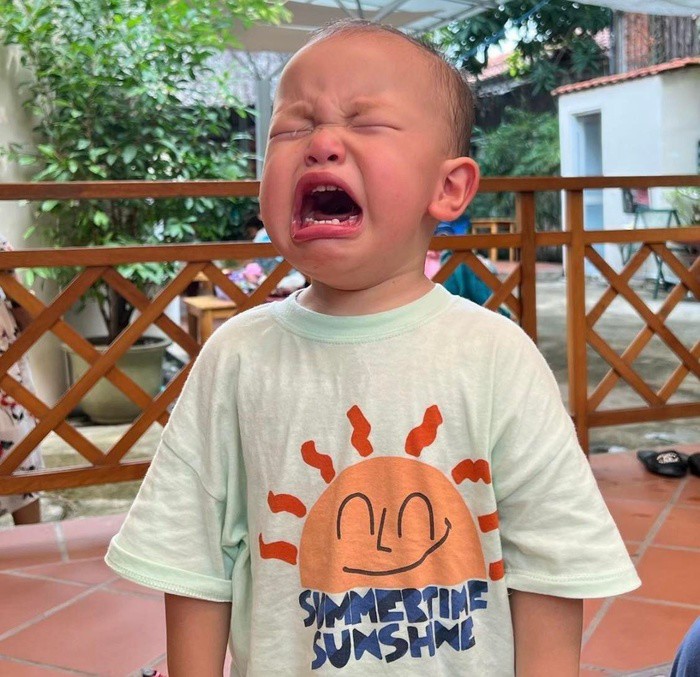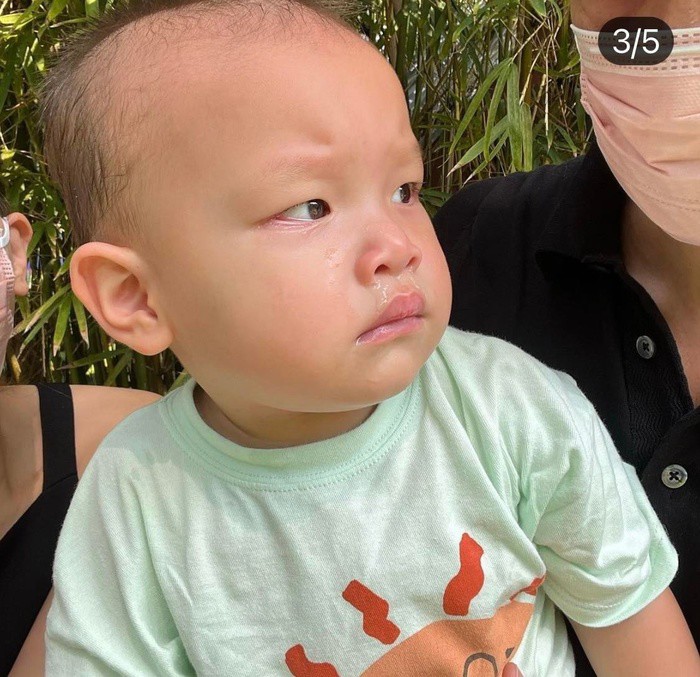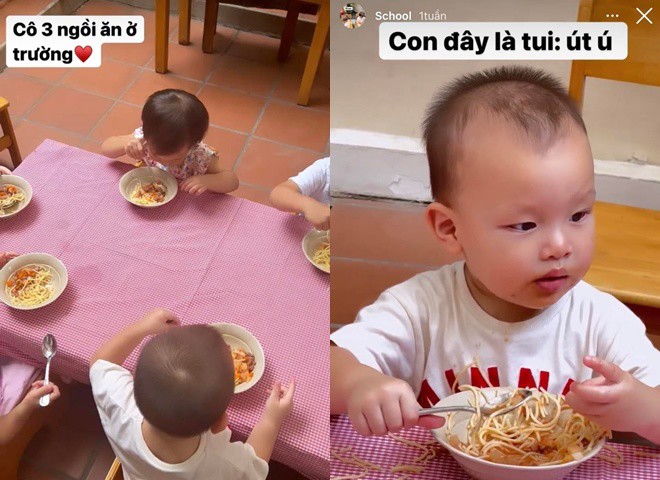 It is known that after just over a week of getting acquainted with the class, the twins are also bolder and more integrated. The children played by themselves at school, self-feeding masterfully. The pictures that the school teachers regularly update for the family will definitely help Kim Ly – Ha Ho feel more secure when sending their children to school.
You are reading the article
Kindergarten teacher sent a photo of Lisa Leon at school, Ho Ngoc Ha discovered that the children were always together

at
Blogtuan.info
– Source:
Eva.vn
– Read the original article
here