Double function with multi-facade architecture
Holding the center position of MerryLand Quy Nhon project, in the middle of Hai Giang peninsula, 145 Bizhouse Europe apartments are attracting investors. With 5 architectural styles including: English, French, Italian, European and European, Bizhouse Europe recreates a prosperous Europe in a coastal city. 11 typical designs bring a vibrant, colorful look to Bizhouse Europe ranges, while providing a variety of choices for owners.
Each European-style Bizhouse has 5 floors with an area of ​​​​120-260m2, allowing owners to flexibly customize their living space, combining business and rental. Floor 1-2 is a restaurant, the upper floors become a mini hotel or homestay… Investors can also double the function of their Bizhouse thanks to the smart design from 2-4 facades, 6-13m wide. overlooking avenues and canals. Each façade can provide a different type of service to meet the diverse needs of visitors.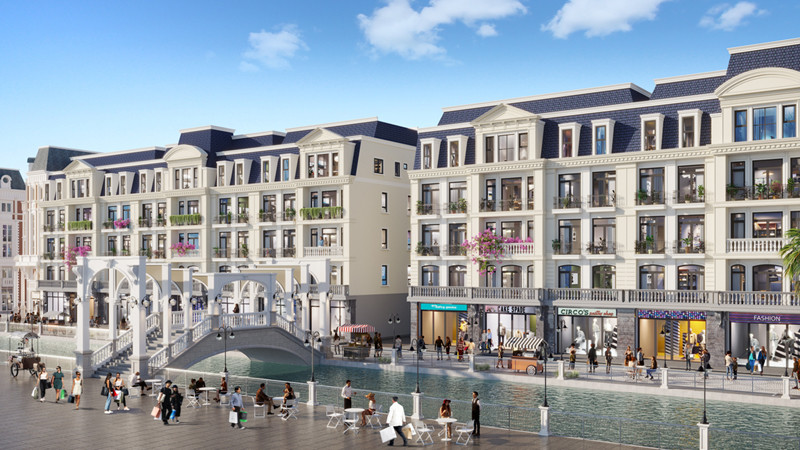 With a vibrant boulevard facade, Bizhouse Europe is suitable for exploiting many business models such as mini supermarkets, convenience stores, hotels, fashion shops, flower shops, beauty spas… creating a spacious space with cool canals and walking paths that are always bustling with tourists. This is the perfect location for coffee shops, restaurants, hotels, bars, pubs…
Most Bizhouse Europe apartments are built close to the canal for the convenience of homeowners in doing business. Bizhouse owners can sell items inside and out, while visitors will have easy access to the Bizhouse by both road and waterway via the canal. This is also a unique feature in the architecture of Bizhouse Europe, creating a "rare" position in the high-end marine real estate market.
In addition, to enhance the "high-tech" experience for investors and visitors, Bizhouse Europe apartments are operated by Hung Thinh Retail according to smart standards. The most advanced business solutions, modern sales management applications will help synchronize data, make it easy for managers and convenient to shop for customers.
Attracting an abundant number of visitors with record works
The business potential of Bizhouse Europe is even more attractive thanks to its location in the most prime location in the "kingdom that never sleeps" Canal District of the MerryLand Quy Nhon project. Directly connected to the cable car station formed in the near future and busy internal roads, surrounded by a series of impressive works, Bizhouse Europe promises to be the center of 24 hour experiences. /7 on Hai Giang peninsula.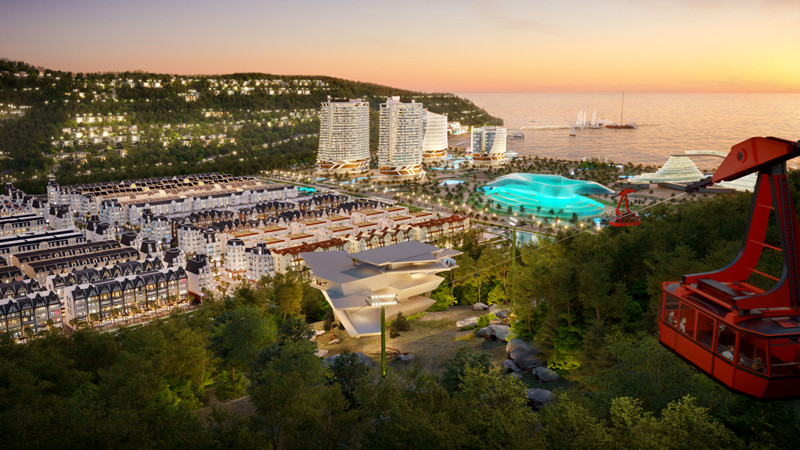 European style Bizhouses are located adjacent to the expensive water music boulevard, directly connecting to the water music square with the largest and longest total area in Vietnam, built in the Tourism – Commerce – Entertainment Complex. This is the area where endless parties, cultural activities, large-scale entertainment, sound and light performances by Hologram technology, modern 3D mapping are never before seen. Currently, this record square of water music has been put into operation and always makes visitors admire and admire before each show.
Adjacent to the water music square, visitors will be lost in a space filled with love with the unique YOU bridge complex. In particular, the O-shaped bridge in the center position is made from millions of ceramic tablets, meticulously arranged like flashing pixels to form a large shimmering heart shape. Every night, colorful LED lights make the heart glow impressively.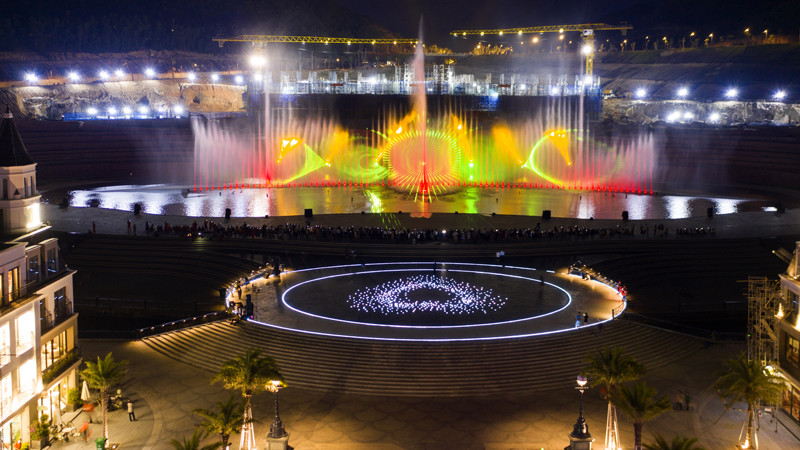 Surrounding Bizhouse Europe is a canal system with a total record length of up to 3,500m. On these canals will take place shopping activities on the river, special events, river festivals … There is also a part of the Koi aquarium 1.4km long, with a tranquil Zen nature, designed create unique experiences "within Europe and Asia".
Inheriting MerryLand Quy Nhon's multi-directional connection location, in the future, Bizhouse Europe will welcome all the flow of tourists from Vietnam and internationally to the project through the current air – water – land transport infrastructure. grand. When in operation, Bizhouse Europe promises to bring outstanding business, rental and profit potential by being able to take full advantage of this world-class smart tourist-commercial peninsula city. .
According to Google Destination Insights, a destination trend tracking tool, from March 2022 until now, the number of searches about Vietnam tourism has increased by 50-75%, ranking 4th globally. In Binh Dinh, right in the first quarter of 2022, the province has welcomed nearly 1 million visitors, up 27% over the same period and reaching more than 30% of the target of 3 million visitors in 2022. This shows that Binh Dinh tourism Dinh is flourishing and growing strongly.
The appearance of record works and unique experiences at MerryLand Quy Nhon further increases the attraction of Quy Nhon – Binh Dinh. This is the highlight of attracting tourists to the peninsula city again and again, bringing abundant income to Bizhouse Europe investors.
The Dinh
You are reading the article
Multi-façade, surrounding record works

at
Blogtuan.info
– Source:
vietnamnet.vn
– Read the original article
here