Gasoline prices increased sharply along with some information about many mid-range scooter models being adjusted, pushing prices sky-high, which had a great impact on car buyers' psychology.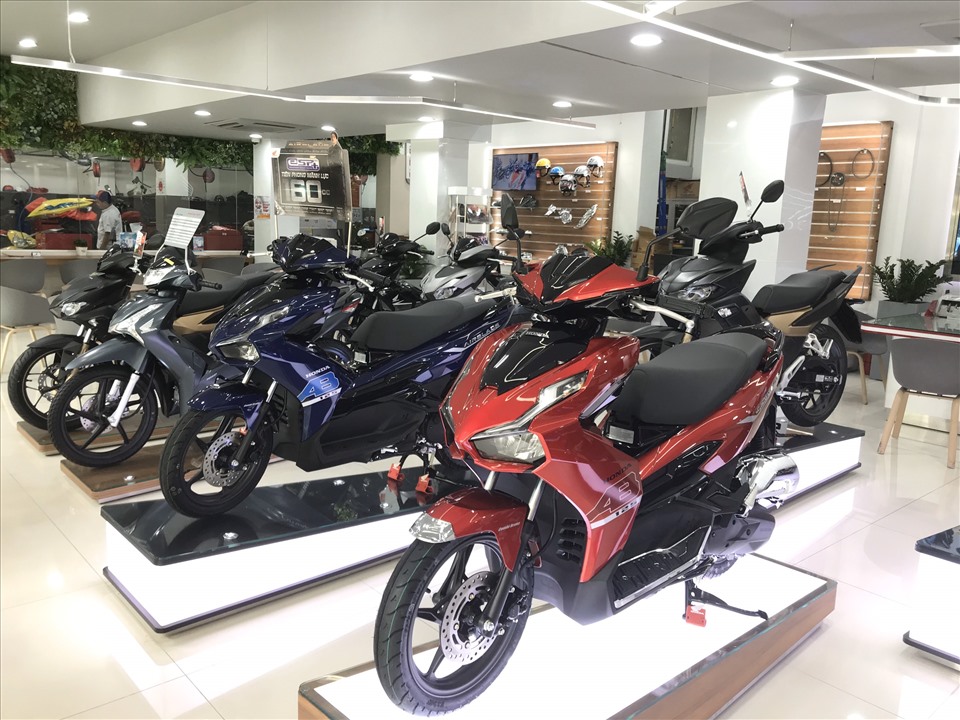 Resources are scarce
Ms. Chu Thuy Trang, a sales support worker at an authorized Honda dealer on Lang Ha Street (Hanoi) said: Last month, her branch only sold 2 motorbikes. Many customers come to ask for cars like Honda Air Blade, Vision, but the shop side is out of stock, the car is slow to arrive. As a result, business activities also slowed down.
The staff at this genuine dealer said that the price of the Air Blade 125 Standard version (2 red, blue) is 43 million VND (the suggested price in June 2022 is 42.09 million). This is also the only Air Blade model currently in the store.
"At this time last year, buying an Air Blade 125 special edition, the rolling price is 40.5 million. This year, the price has increased to more than 50 million, even if you think about it, you're afraid," – Mr. Vu Nam (Hanoi) sighed after going to the dealer but still could not choose a car that he liked.
The reason for the high price of cars is explained by car dealerships and dealers as the great influence of the increased prices of all items on the market, which incurs a large tax expense. Partly because of the influence of the supply chain and lack of components, agents cannot import goods. Each agent will have a different size, so the actual selling price difference is also different.
As noted, since the beginning of February, Honda Vietnam has stopped producing some colors in each version, some dealers in Hanoi also said that they and customers have "demand", but they do not. can influence the "supply". Many customers expressed regret when they could not "fix" their favorite car color because that product line had been discontinued and could not be found on the market.
According to research, the actual price of the Air Blade 2022 motorcycle at some dealers in Ho Chi Minh City has skyrocketed, such as: Air Blade 125 Standard version is 45.1-45.99 million (the proposed price is VND 45.1-45.99 million). 42.09 million); Air Blade Special edition costs 60.2 – 61.99 million (suggested price is 57.19 million).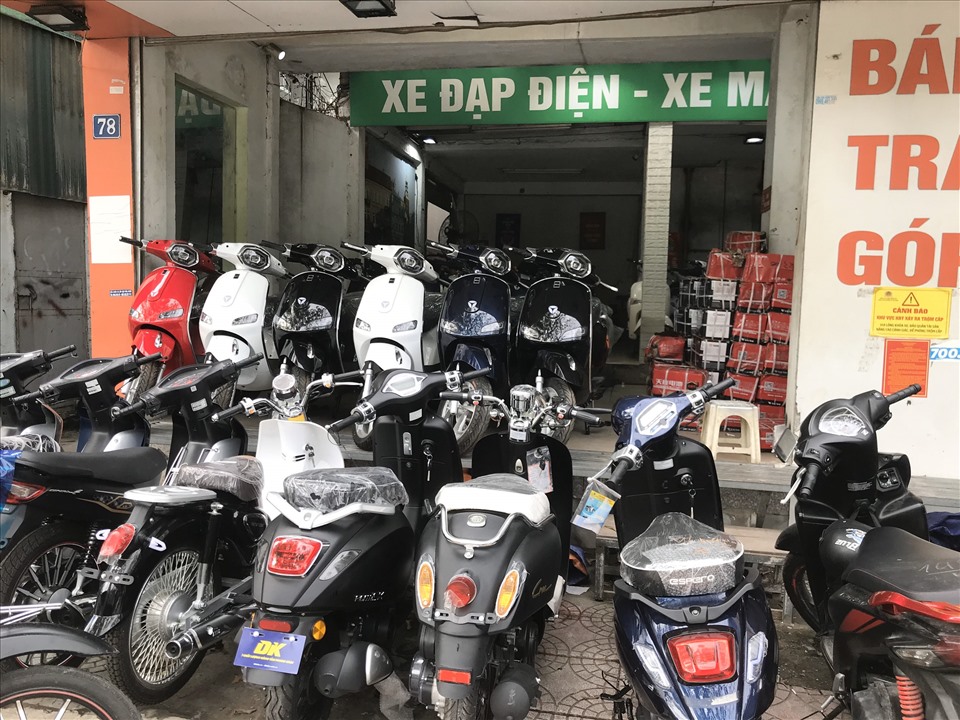 People turn to "green" vehicles
Because some fuel-saving motorbikes are scarce, prices are pushed up, while gasoline prices have increased for the 10th consecutive time, many people have turned to "green" vehicles such as electric bicycles and scooters. electric machine.
Ms. Nguyen Thi Mai, a service consultant at a chain of motorcycle and electric motorbike stores in Xa Dan (Hanoi), said that the last time was the peak time for her to buy and sell electric cars, most customers Parents buy cars for their children. There are also some customers who want to buy more vehicles besides motorbikes for flexible use.
According to this employee, electric motorcycles and electric bicycles are increasingly having more outstanding advantages in terms of performance, technology, quality as well as reasonable prices, which are meeting the diverse needs of customers.