Kinh tế
"Race" to find workers for businesses
According to the Management Board of Dong Nai Industrial Parks, most of the enterprises in the province, especially in the wood, garment, leather and footwear industries, are currently short of unskilled workers.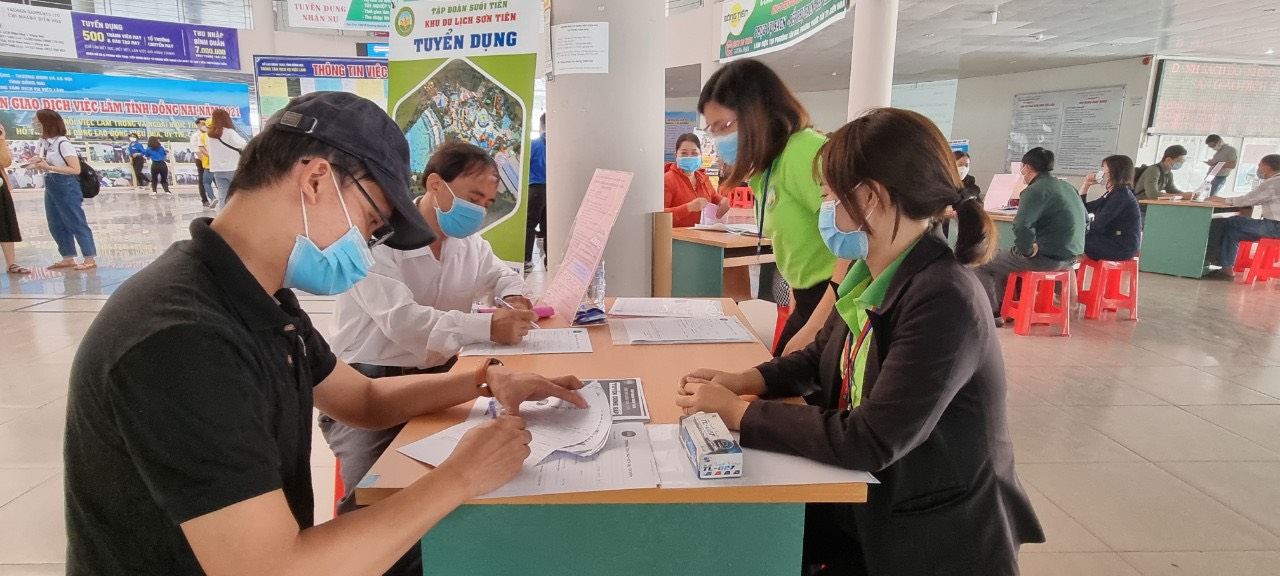 The reason is that after the Covid-19 epidemic, many workers in the western provinces, the central region and the Central Highlands chose to stay in their hometown to set up a business, not returning to Dong Nai to work. Currently, most provinces and cities are developing industrial parks, attracting investors to build factories. Therefore, many workers choose to stay at home to work, limiting the arising of many living expenses such as meals, accommodation, etc.
Businesses are "thirsty" for labor
In fact, from the beginning of 2022 until now, the Covid-19 epidemic has been basically controlled, so businesses are trying to restore production. Businesses also receive many large orders from customers. However, the biggest concern of businesses is still the source labor scarcity, many production lines are shortened.
A representative of Elite Long Thanh Co., Ltd (Long Thanh district, Dong Nai) said that this year the company has a need to recruit about 2,000 employees. But half a year has passed, this business has only recruited a few hundred workers through bulletin boards in front of the company, industrial parks, leaflets, etc. To recruit enough workers, this enterprise has brought offers a good salary and benefits regime with an income of 7-15 million dong.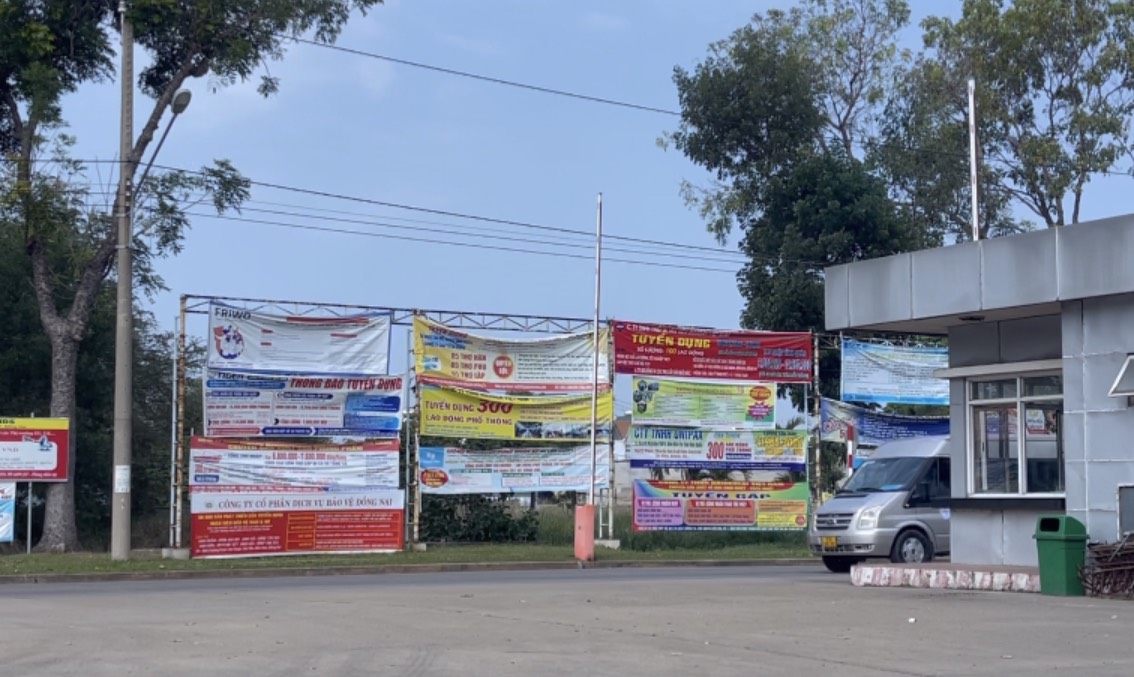 Not stopping there, the company also offers special incentives for employees who come to join the recruitment process and will be given VND 50,000 for the interview. The employees who participate in the probationary period and then end the probationary period are given 500,000 VND. After signing the contract, they will give another 500,000 VND and a attendance allowance of 300,000 VND/month. In particular, it also supports 6 months of rent, transportation from the province, assistance to find rooms,… Despite many incentives, this business has not yet recruited the desired number of employees.
Similarly, Minh An Shoe Company located in Trang Bom district also struggled for a while due to lack of labor. Ms. Nguyen Minh An, the owner of this business, said that her company has participated in the job exchange 3 times with the desire to recruit about 1,200 workers. But each recruitment period, the company can only bring in 20-30 workers. Particularly for recruitment channels via social networks, the announcement at the company portal can only help businesses earn a few hundred yen labor.
"Because of the scarcity of labor, there are many long-term workers who have to hold multiple positions to ensure that the production chain is not interrupted. We try to offer many incentives and benefits for workers to attract them to return. work, but the recruitment still did not achieve the expected results," Ms. An said.
Meanwhile, Minh Nhut Wood Company in Bien Hoa City (Dong Nai) used to have orders delayed due to lack of labor. The company representative said that the majority of employees at the company are mainly manual laborers with many stages such as lacquering, woodworking, sanding, packing, porters, etc.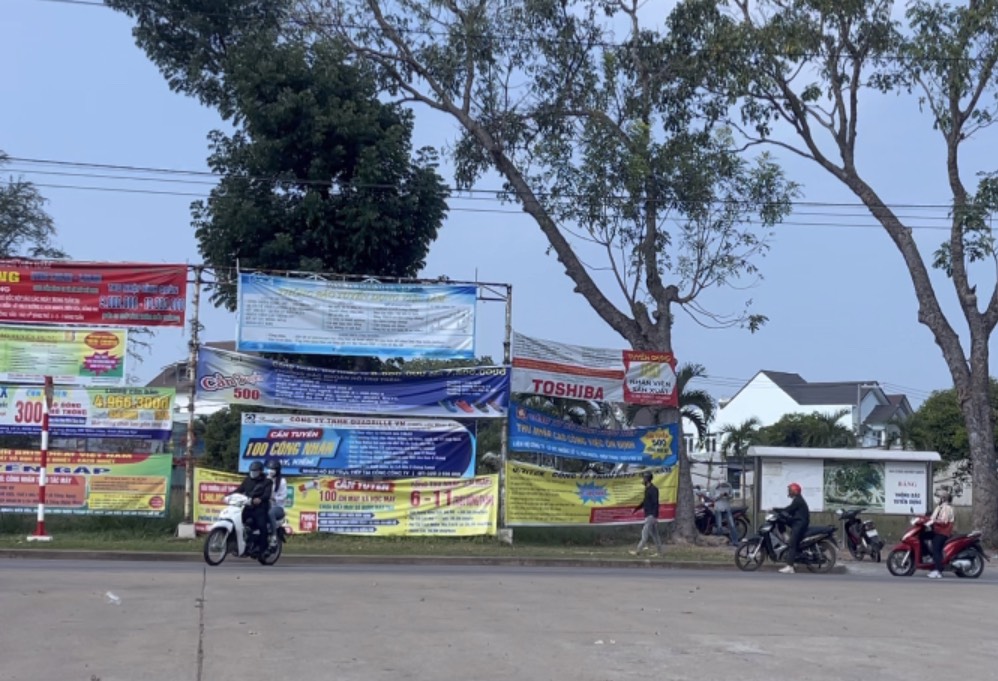 Employees at the company are mainly from the West and Central Highlands. When affected by the Covid-19 epidemic, the company could not support much for workers, so they had to leave Dong Nai to return to their hometown, but after the epidemic, they did not want to return to work but chose to stay in their hometown to live and work. Many times the company's personnel contacted to encourage employees to come back to work, but were refused.
"There are many stages where there is a shortage of workers, so the goods are delayed on the scheduled date and can't be delivered to customers. That causes us damage and loss of credibility with customers. So now we just want to find a way to quickly earn labor. move for the company to operate stably again", a company representative shared.
Promote connections to attract workers
With this situation, the Management Board of Industrial Parks is worried that it will become more and more difficult to recruit workers.
"In order to support businesses with stable human resources to meet production lines. In the near future, we will coordinate with departments and branches in the province to support finding labor sources for businesses. We also Working with businesses, it is suggested that they pay more attention to working life, ensuring salary and bonus to attract workers", the representative of the Management Board of Industrial Parks emphasized.
Dong Nai Department of Labor, War Invalids and Social Affairs also said that in the past time to connect workers with businesses, the Department has actively connected with a number of provinces in the West, Central Highlands and Central to send recruitment notices of businesses. At the same time, regularly organize 2 job exchange floors every month to find workers for businesses. However, finding workers at this stage is still difficult.
Regarding this issue, Ms. Nguyen Thi Bich Thuy, Chairwoman of the Labor Confederation of Bien Hoa City (Dong Nai), said that in order to attract the workforce. labor Back to work in businesses, businesses need to "expose" a lot of data. For example, it is necessary to have information about industry, profession, salary, bonus, other compensation regimes, …
Ms. Nguyen Thi Thu Hien, Director of Dong Nai Department of Labour, Invalids and Social Affairs, said that the Department will strengthen the organization of job exchanges directly or online to connect jobs between businesses and workers. In addition, the Department will continue to promote online job exchange through technology applications to bring workers to businesses.
You are reading the article
"Race" to find workers for businesses

at
Blogtuan.info
– Source:
danviet.vn
– Read the original article
here