When they came together, Khanh Thi – Phan Hien faced a lot of difficulties, discussed from the public because of the large age difference between the two, but it was a love affair. However, after the appearance of two children, Kubi and Anna, the home of the dancesport grandmaster received more love from everyone. The children are not only pretty and lovely, but also inherit the artistic talent from their parents.
Many people are quite surprised because Khanh Thi's two children, Kubi and Anna, seem to be 100% perfect copies of Phan Hien. Even in the latest series of photos posted by the father himself, it makes everyone more sure of that. The image of Phan Hien as a child is exactly the same as Kubi and Anna at the present time from the face, eyes, nose, mouth to forehead. Everyone laughed and mourned on behalf of Khanh Thi's mother, who had a reputation of surrogacy.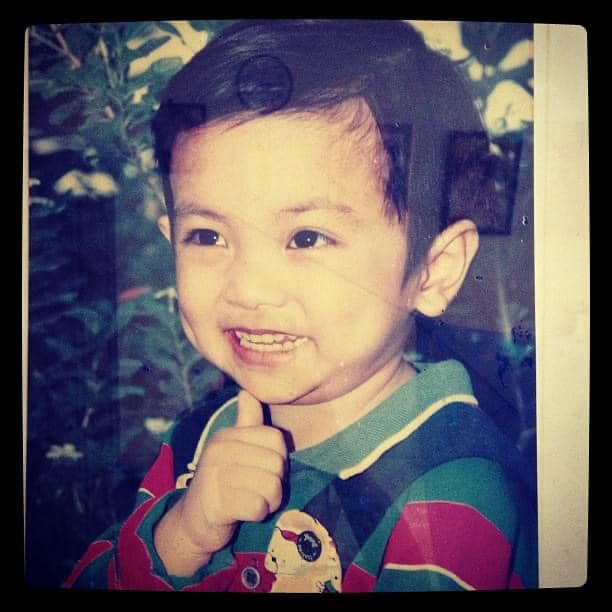 Phan Hien when he was young was exactly like the current Kubi.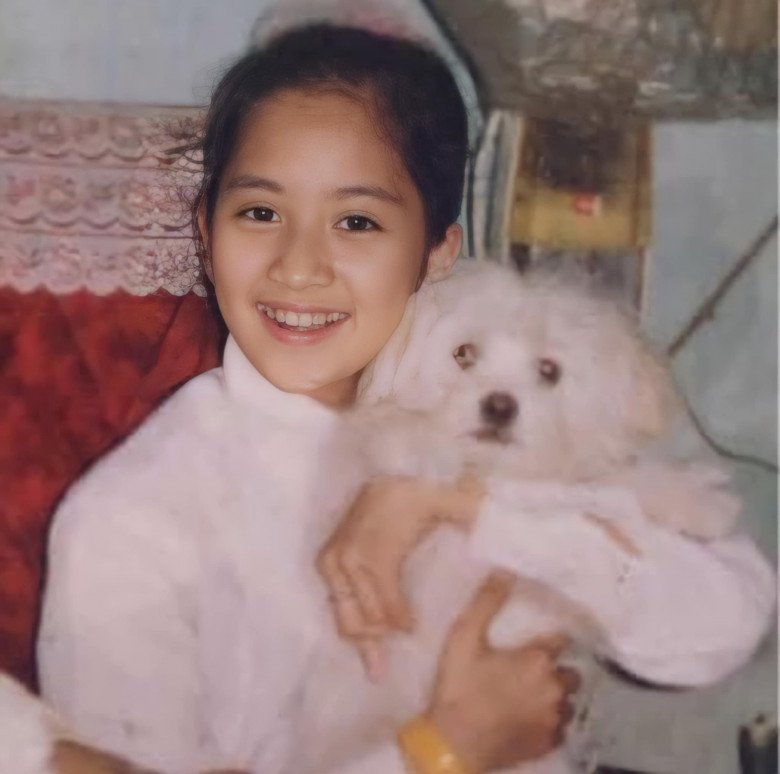 Khanh Thi is beautiful since childhood.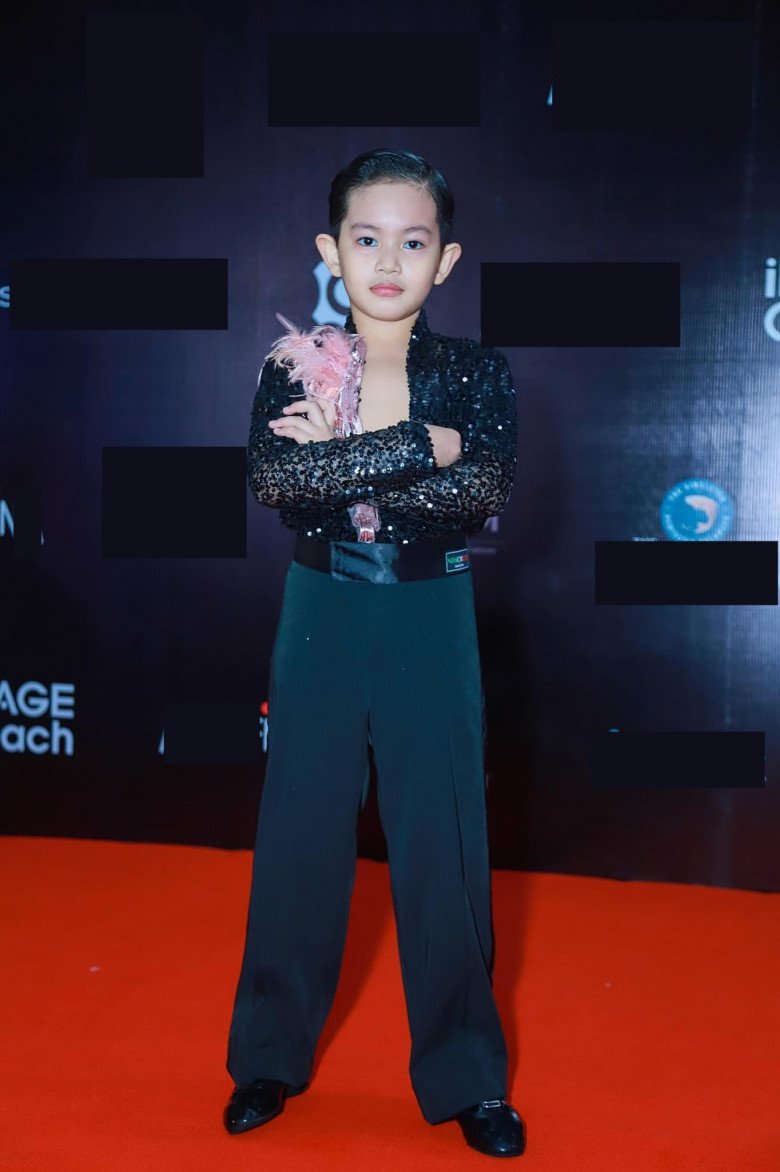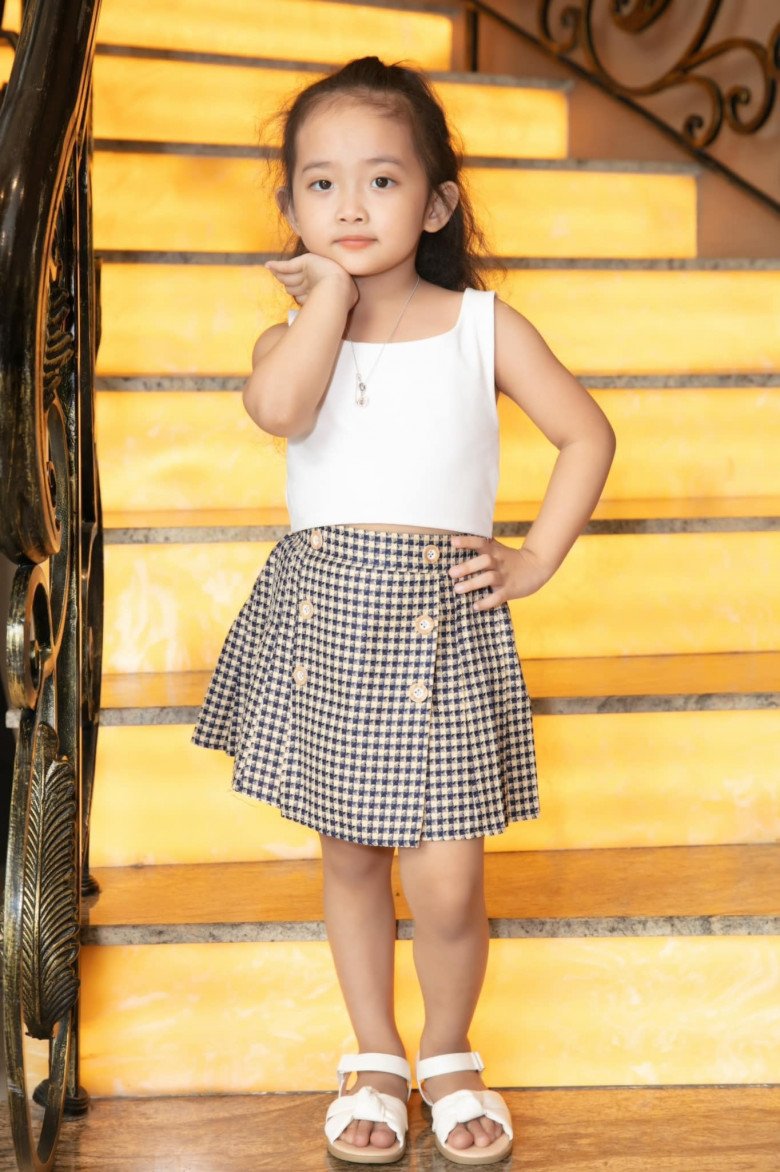 The current 2 children are considered perfect copies of Phan Hien.
Before these comments, Khanh Thi expressed her "frustration" because in fact, she saw that her daughter had many similarities with her mother, not like her father. Even the female choreographer re-shared that series of photos on her personal page to hope that everyone would get justice. "The whole family gives their opinion. It's clear that Anna Vuong Diem is like Miss Thi" – Khanh Thi said.
However, in response to the expectations of the mother of two children, very few people agreed with her because most of them had to admit that both children had stripped Phan Hien's face. Even Khanh Thi's close friend – MC Oc Thanh Van laughed and said: "No, Anna looks like her father." Before this sentence of Oc's mother, Khanh Thi still did not accept it "oh it's like these eyes, chin, and aura" – female grandmaster dancesport said.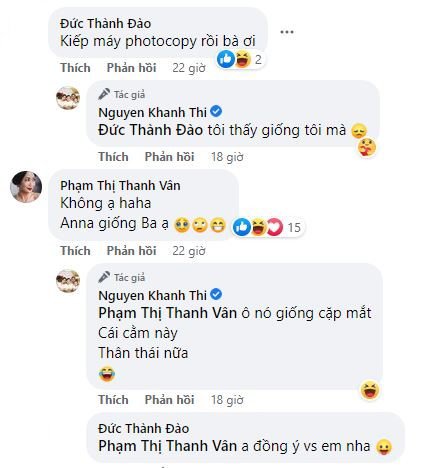 Many people advised Khanh Thi to accept this surrogacy life. "Anna's eyes are like Thy's mother and Anna's face is like her father's, Kubi's is exactly like her father's"; "It's just a surrogacy life. Kuba Anna is the same" ; "Both of them are like their father and not like their mother"; "Anna's face was molded to three Hien's father when she was a child. Even her skin tone is so special"… many say.
In fact, Khanh Thi Phan Hien and his wife always compete to see who their children are more like has happened many times. There was even a time when the queen of dacesport had to utter a lament "Trying to find a certain angle so people don't say surrogacy anymore. Mother and daughter look alike in this corner, don't they?". Attached is a picture of her and her daughter Anna Vuong Diem.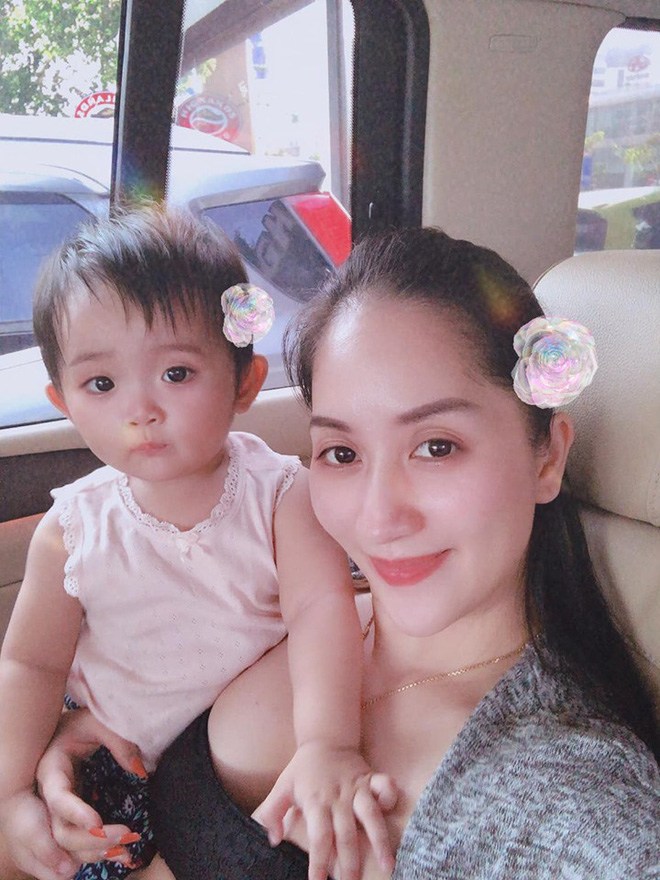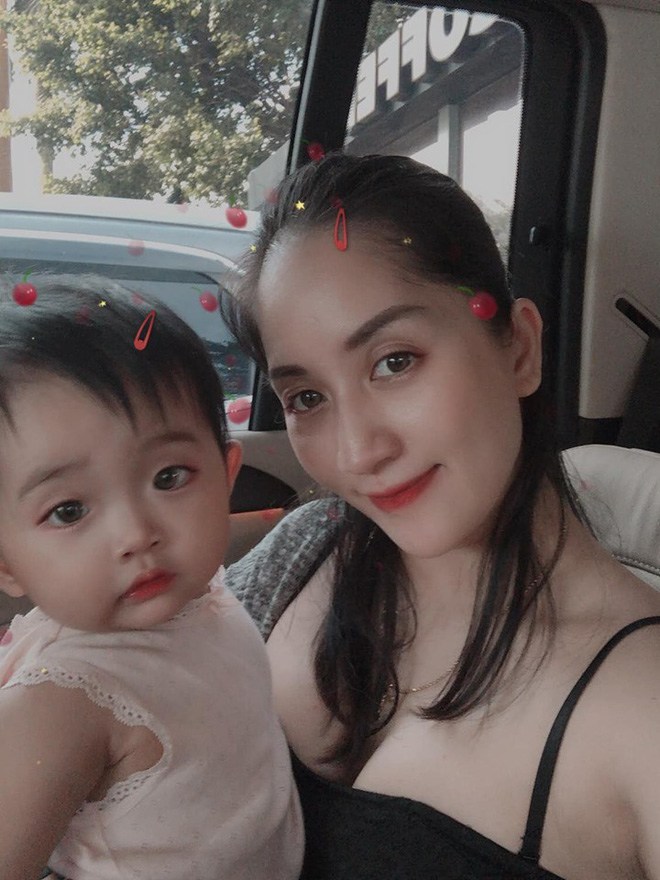 Khanh Thi once tried to find a good angle with her daughter to escape the life of surrogacy.
However, contrary to Khanh Thi's wish, many people claim that little Anna looks more like her father Phan Hien. Others expressed sympathy with Khanh Thi's heart: "I love you so much, trying to find the same angle but helpless, I look the same as Mr. Hien"; "Baby Anna only has big sparkling eyes like her mother, the rest is still like her father, unmistakable". And her husband went to comfort his wife, "Congratulations, but there is an undeniable truth!".
Some rare pictures of Khanh Thi's husband when he was as young as Anna, Kubi or his current photo taken with his children also show that his face is exactly the same as the current children, even to every centimeter.
However, in general, all the comparisons between girls and boys in Khanh Thi Phan Hien's family are only humorous because the fact that the children resemble each other is not as important as the fact that they all grow up healthy. cute and the parents give the kids as much love as possible. The family's 4-member family is always the dream of many people.
It is known that Kubi in addition to possessing a handsome appearance and a celebrity standard, he also has the same dancing talent as his parents. A little while ago, the mother of two children revealed that her son had just finished a Sports Dance competition in Ho Chi Minh City. At the competition Kubi and her female dance partner excellently won 8 gold medals. The success of her son and her dance partner makes a mother like Khanh Thi proud and emotional. It is known that this is the third year in a row that Kubi and his excellent co-star have won this prestigious award. Before that in 2019 and 2020, Kubi and Deep also worked well together to win the highest position of the contest.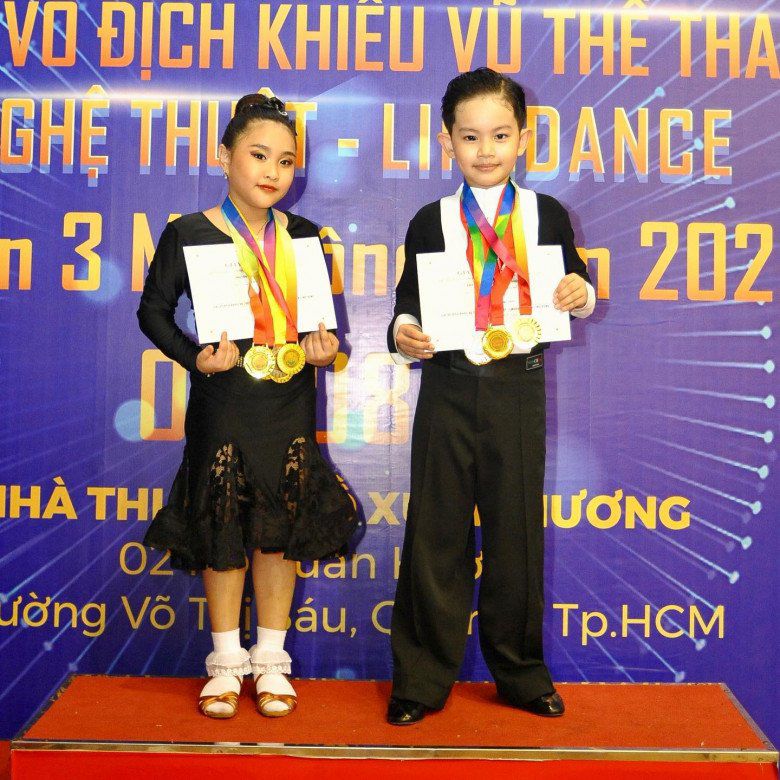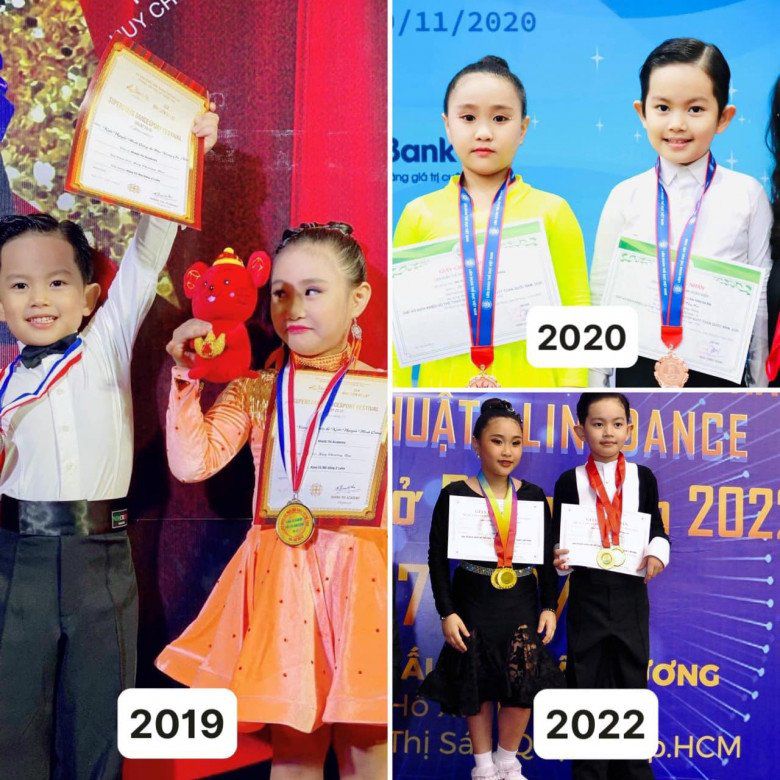 Talking about her son's passion for art, wife Phan Hien said that she and her husband had never taught him, all because of his talent and self-study. "Thi never wanted to teach Kubi to jump into order because of that. Fear of losing your creativity. Because after all, I have a very long life ahead of me to learn and improve if I want to follow in your parents' footsteps." – said the mother.
In daily life, Kubi is also a very obedient, polite servant and gives up his sister Anna. During the time when his parents were on a business trip, Kubi acted like the eldest brother, took care of Anna and never complained. The boy often said words of love, asked when his parents would return home with the two brothers.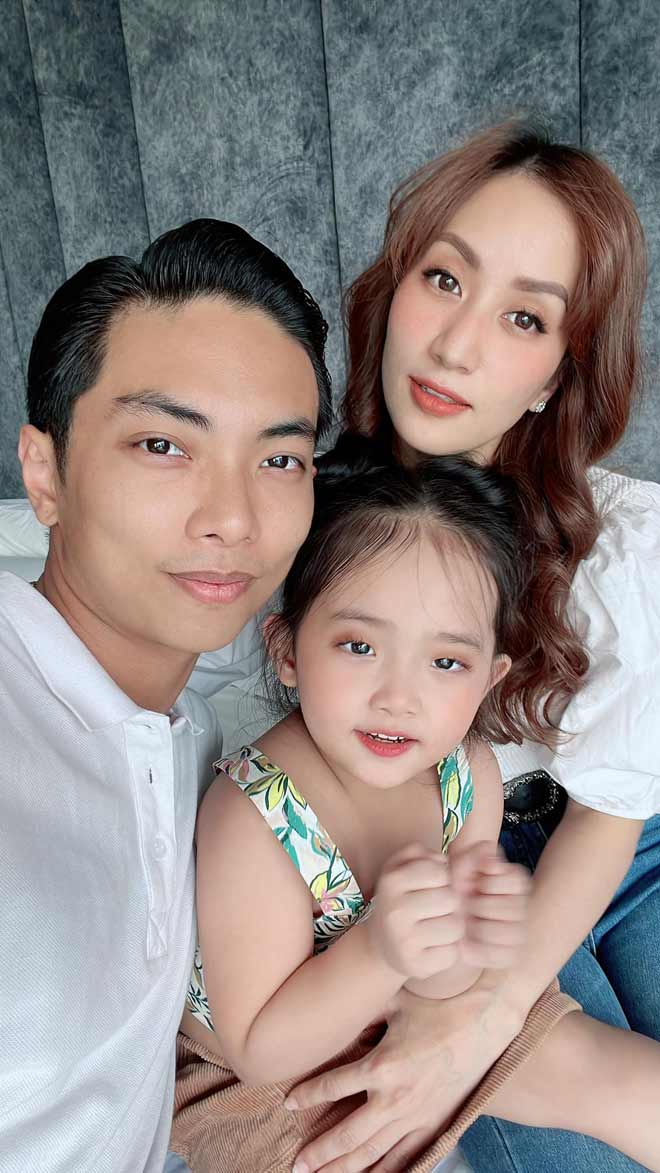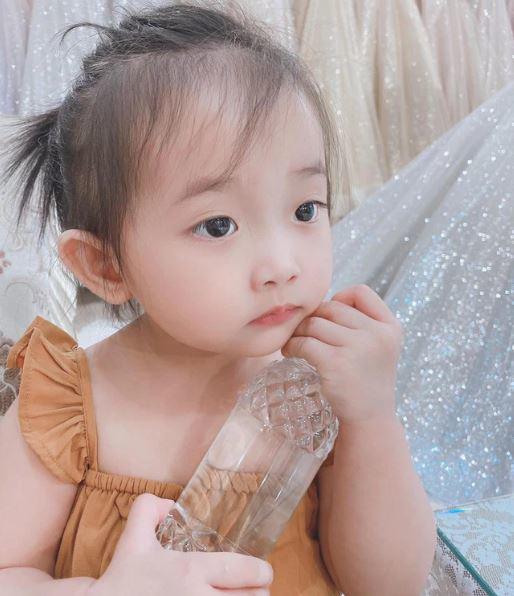 Contrary to the benign brother, Anna is a rather mischievous and aggressive younger sister. Every time she played with her brother, Anna often fought over things, causing Khanh Thi and her husband to always stand to judge and punish her when she did wrong. Anna is known as the auntie because from childhood to adulthood, she rarely smiles, does not like to take pictures, but likes to beautify and beautify. She also has the same hobby of dancing as her parents and brother but just wants to dance alone, especially when her parents are not around. The image of the girl covered on social networks, always attracting everyone's attention.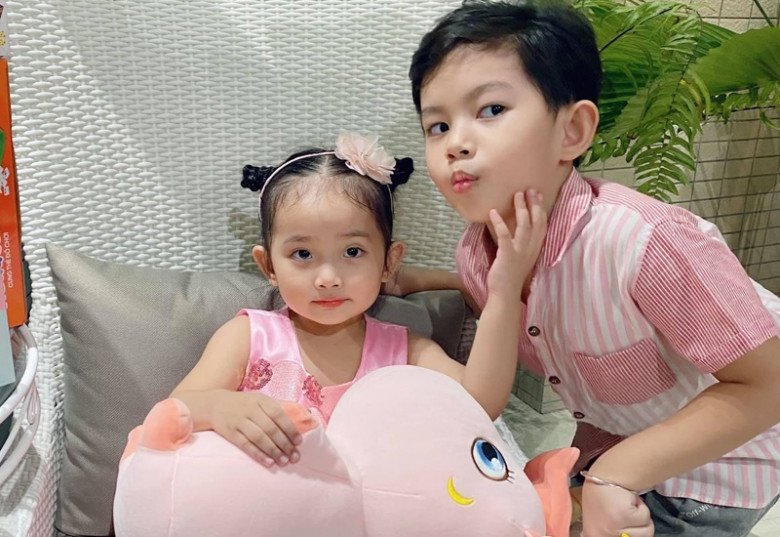 It is known that at present, both Anna and Kubi are being invested by their parents to study at a famous preschool and kindergarten in Ho Chi Minh City with quite expensive costs so that their children have a play space and good education. best.
You are reading the article
The auntie looks like Thi!

at
Blogtuan.info
– Source:
Eva.vn
– Read the original article
here