Cư dân mạng
World
The director of the TV center quit his job and started a tourism business with the highlanders
Mr. Nguyen Cao Cuong made a decision that many people called "crazy" 11 years ago: Leaving the job and position many people dream of, to find the answer to the question: What do I need. After 11 years of working and traveling on mountain passes and villages, he said that what he has done is still not satisfied and still needs to try more.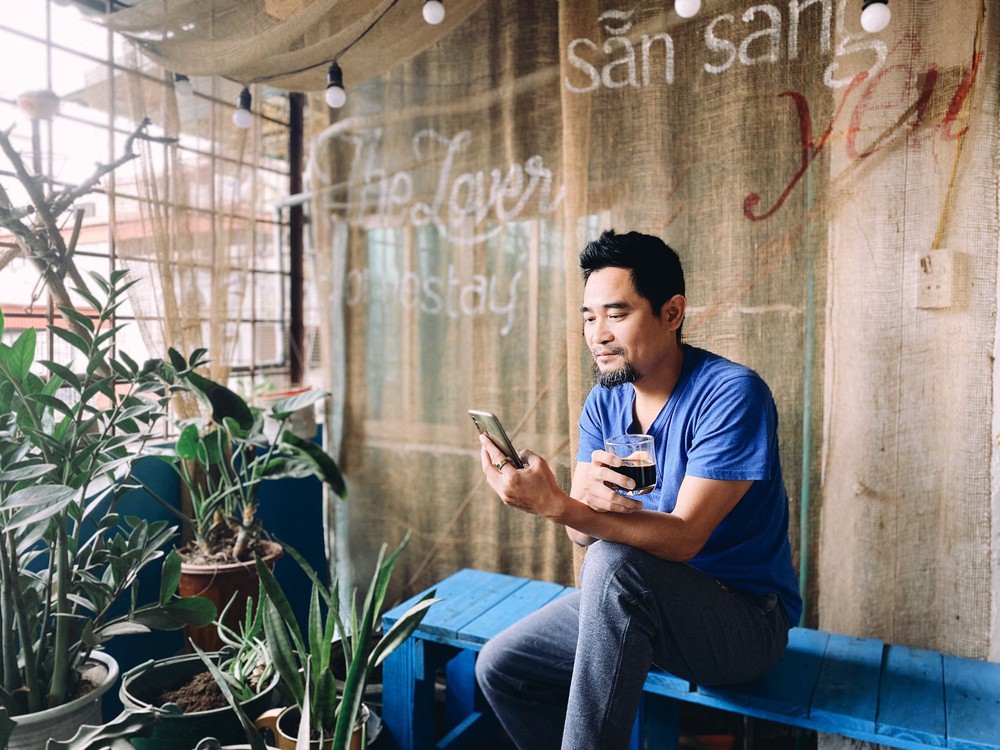 Nguyen Cao Cuong used to hold a high position in a television center
Bored of life where everything is repetitive
Since 2010, the urge to quit his job began when Mr. Cuong felt that his regular and repetitive work no longer aroused much excitement in him. In order to change the working environment and find another space, he applied for an agency to go to the US to work on a project of 3 Vietnamese TV channels in the US.
But then the feeling of being caught up in the work machine, racing in a hurry and non-stop still did not subside. In the US for a short time, he returned home and quit his job in 2011.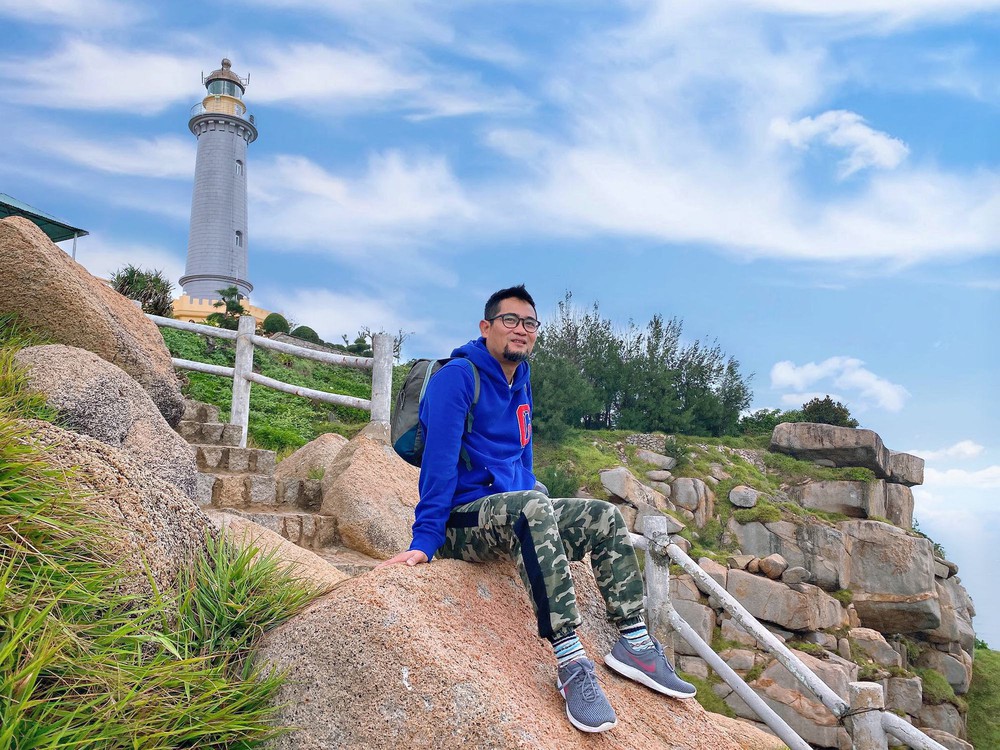 For Mr. Cuong, life is a journey
He recalls: "At that time, many people said that he was crazy, such a position, such a job. I don't explain anything, just feel how it suits me."
After that, he joined the Center for Journalism and Communication of the University of Social Sciences and Humanities as a lecturer, in charge of a number of journalism practice training classes for students. "I want to bring practical knowledge into the pedagogical environment that I have studied before, talk more about practice and practice. After 6 years of going to school, I have brought some skills in real work. economy to support students and feel very happy.".
Talking about the idea of ​​​​starting a business by traveling to the highlands with the villagers, he said it was a very random chance, until he went on a trip to the top of the country.
Bring ideas, develop tourist attractions with villagers
On weekends, Mr. Cuong has time for himself to do things he enjoys such as traveling in the countryside and mountainous areas. One of the places he went was Lung Cu. There is a village named Lo Lo Chai, about 1km from Lung Cu flagpole, most of the population is the Lo Lo ethnic group.
When Mr. Cuong came for the first time around 2012 – 2013, the life of people in Lo Lo Chai was very poor.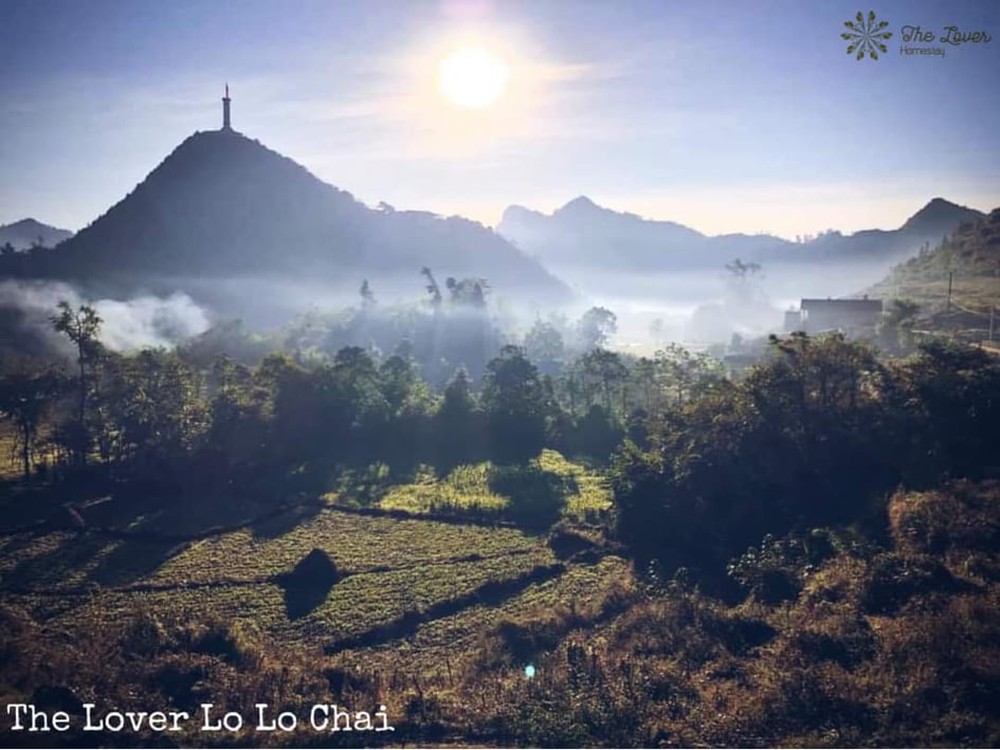 Lo Lo Chai village, in the distance is Lung Cu flagpole
Mr. Cuong said that at that time, tourists only went to Lung Cu flagpole but did not go to the village, because there was no place to eat and sleep. After long days with the villagers, Mr. Cuong discovered that the trend of tourism is developing more and more, especially welcoming foreign guests; but must know how to promote.
If you can introduce them to domestic and foreign tourists, you must maintain the national identity, cultural identity, architectural identity, human identity, etc., and create facilities to serve tourism. calendar. He talked to the village head and raised the idea of ​​​​building a homestay tourism service with the villagers. At that time, most people did not understand the concept of homestay.
He started building booths on the Airbnb app. There are very few Airbnb applications in Vietnam, only used by foreigners. It was not until 2016 that the first significant earnings were available. The village head as well as the villagers are very hardworking and listen to Mr. Cuong's suggestions and orientations.
Until now, after all these years, the whole village has nearly 100 houses, more than 20 houses as homestay. Most of them do very well, even foreign businesses come here to invest.
"Now, besides Lung Cu flagpole, Lo Lo Chai village has become a very good destination. At this point, the leading area of ​​​​the country will definitely be invested in places such as scenic hills, the northernmost check-in point,… Those are the factors that will make Lo Lo Chai village possible. sustainable development through tourism. After the project to support people in Lo Lo Chai, I am quite satisfied with what I have helped them.".
Aspirations for highland homestays
Mr. Cuong is hatching a new project in Nam Nghiep village, Ngoc Chien commune, Muong La district, Son La province. Nam Nghiep village is more than 2000m above sea level, the way up is very difficult, even for motorbikes or cars with two bridges. People who have access to this version are also very rare.
This village has about 175 roofs, divided into two subdivisions, an upper village and a lower one, ie the old and the new. However, the specialty of tourism here is the forests of apple trees with the same message.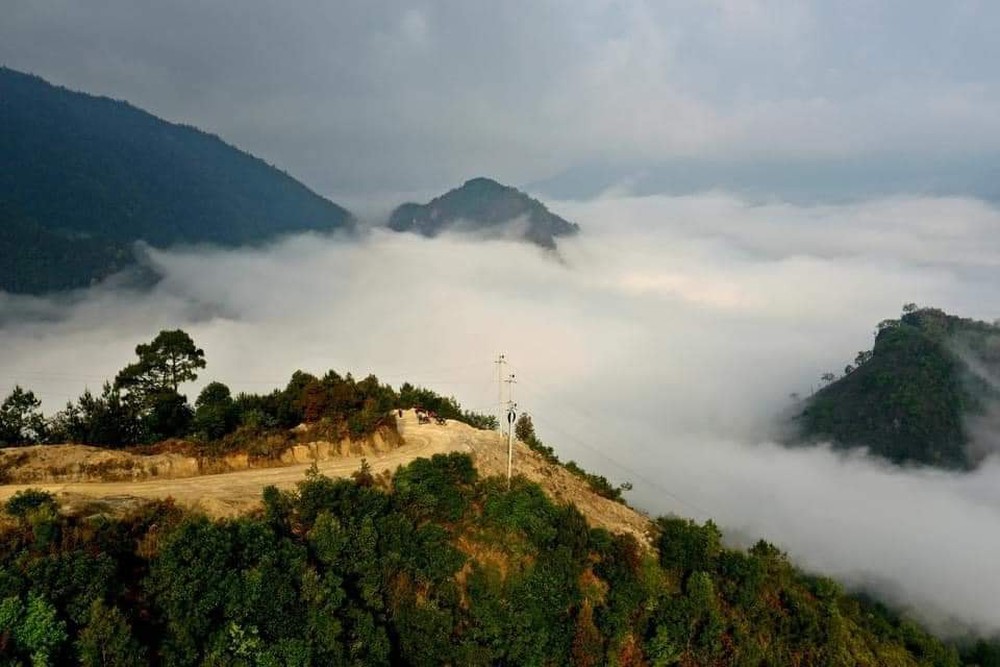 The road to Nam Nghiep village
About 3km from this Nam Nghiep village is the top of Ta Chi Nhu mountain – a place that welcomes many mountaineering groups. To go up the mountain, everyone passes through Nam Nghiep village but does not want to stop because there is no food service or accommodation.
"I see the potential for tourism here is to provide services with relatives, first for those who go mountain climbing, then to provide services for those who like to experience camping in the forest. cat apple." Mr. Cuong shared.
Currently, Mr. Cuong and his family are involved in improving the roads in the village, leveling the ground to make accommodation, camping and providing basic services such as electricity and water, fast food, meat. grilled, sticky rice … to meet the needs of customers.
When I asked you Are you satisfied with your current life, Cuong smiled and said: "Actually, I'm not as satisfied with my life as I am right now, I want it to be better, I want to be able to support more versions like that. What I'm doing now is so small, I want to be more successful and expand it in the future"..".
Currently, he chooses a lighter job and spends more time in Hanoi. On weekends, he enjoys traveling with his wife and children on long journeys and opens more tourist attractions and homestays with the highlanders. He considers it a life worth living.
https://soha.vn/giam-doc-trung-tam-truyen-hinh-bo-viec-khoi-nghiep-du-lich-cung-dong-bao-vung-cao-20220510165931234.htm
You are reading the article
The director of the TV center quit his job and started a tourism business with the highlanders

at
Blogtuan.info
– Source:
Soha.vn
– Read the original article
here