Giải trí
The secret to using aloe vera to care for your skin and maintain a standard weight-Skin Care
Did you know that using aloe vera without removing its sap can be harmful?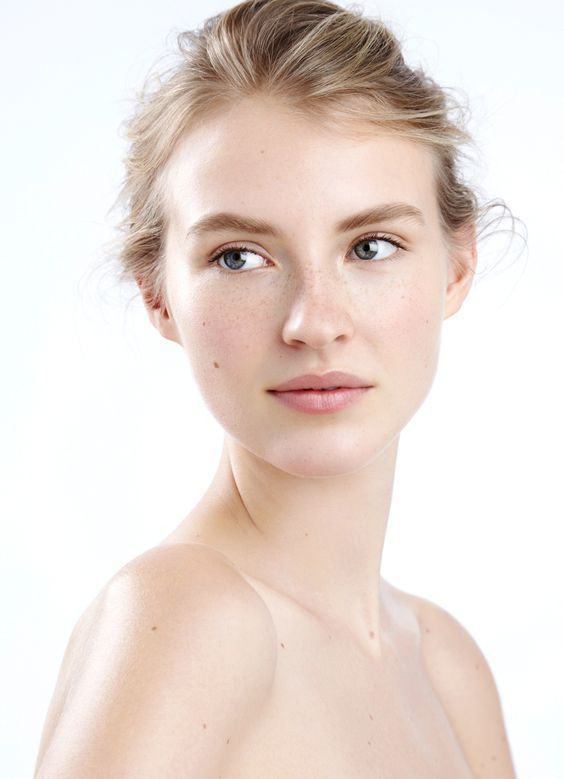 Pure beauty, spotless
Most people have heard of aloe vera and its benefits for health and beauty in general. But did you know that using aloe vera without removing the sap can be harmful?
Aloe vera has thick and fleshy leaves with serrated margins that have white toothed/spiky-like structures around the edges. Aloe vera leaves are composed of three main parts: the outer bark (hard protective layer), the middle latex (consisting of 'aloin', a yellow resinous substance) and the clear inner mucous gel (the pulp).
What makes aloin harmful to the body?
Aloin is a natural chemical found in the rind of aloe vera leaves and is best removed before making the juice as it is very bitter in nature and is known to have laxative properties. Aloin can also cause stomach cramps or diarrhea, in some people, if consumed in large amounts. Therefore, it is better to avoid consuming aloin by removing it before using aloe vera pulp.
How does aloe vera benefit your health?
Drinking aloe vera juice can help prevent dehydration. Aloe vera also contains enzymes that help break down sugars and fats and aid in smooth digestion. Aloe vera juice helps people with Irritable Bowel Syndrome (IBS).
Drinking aloe vera juice can boost your metabolism (helpful for increasing the number of calories you burn) and help promote weight loss or at least maintain a healthy weight, as it contains antioxidants. Antioxidants will help improve your digestion and help fight stomach problems or heartburn by controlling acid secretion in your stomach. Drinking aloe vera juice may also have a laxative effect on the intestines.
Taking aloe vera juice can help lower a person's cholesterol levels by lowering LDL (low-density lipoprotein) levels, also known as bad cholesterol, and also triglyceride levels, thereby increasing HDL (density lipoprotein) levels. high), also known as good cholesterol.
Beauty from aloe vera:
A lot of people experience skin problems like rashes or acne. Drinking aloe vera juice can act as an acne medication. It contains vitamin C and vitamin E which are useful to keep one's skin healthy and radiant.
How to remove aloin in the latex of aloe vera leaves?
Step 1: Wash aloe vera leaves (only edible aloe vera leaves) under running water to remove all impurities. Then, cut about half a centimeter from the bottom or base of the aloe leaf.
Step 2: Put the leaf with the cut side down, into a glass jar or glass cup and then pour water in until the cut leaf is submerged in water and then in the water for 10 minutes.
Step 3: Use a clean paper towel or cloth to pat dry and then you can use a knife or planer or knife to remove the teeth like structure on the sides of the leaf.
Step 4: Then, use a knife or peeler to peel off the outer skin of the leaves and use a spoon to scrape out the gel/meat.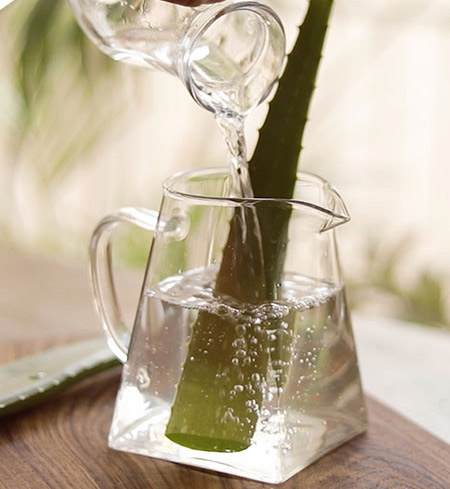 How to make fresh aloe vera gel / pulp at home?
Using the pulp or pulp of a fresh aloe vera leaf, put it in a blender and blend until it becomes a smooth liquid.
To store: You can pour freshly made aloe vera gel into an ice tray and freeze until your next use, up to six months. Before using this gel, you can defrost it for half an hour and then use it in beauty treatments.
You are reading the article
The secret to using aloe vera to care for your skin and maintain a standard weight-Skin Care

at
Blogtuan.info
– Source:
24h.com.vn
– Read the original article
here