Tech
There will be a very different Meta!
Zuckerberg's Loss
Recently, Sheryl Sandberg, 52, announced that she will step down from Meta this fall. It is unclear how the departure of a veteran executive like Sandberg will affect Meta. But, there is a fact that people are realizing, Mark Zuckerberg no longer has a powerful No. 2 position next to him.
Although Zuckerberg immediately appointed Javier Olivan, another longtime executive, to take over the job left by Sheryl Sandberg, but judging by observers, when he elevated Olivan to the role of Sandberg , the importance of the CEO role will fade at Meta.
Currently, Zuckerberg, 38, is staffed by four executives, who are equally responsible for answering and running his key decisions. Zuckerberg's four top associates are Andrew Bosworth, chief technology officer; Nick Clegg, president of global affairs; Chris Cox, product manager; and Javier Olivan, head of growth.
Each of those four has primary responsibility. Clegg is the face and ambassador for Meta, while Bosworth is pushing the company into the immersive world of the so-called metaverse. Cox oversees Meta's line of apps – Instagram, WhatsApp, Messenger, and Facebook, with Olivan remaining in charge of analytics, infrastructure, and growth.
However, it is an extremely important fact that none of them have as much power as the former Sheryl Sandberg, who effectively ran all businesses while Zuckerberg focused on developing Facebook products. .
For years, Zuckerberg and Sandberg have had a clear division of responsibilities, which employees often refer to as "Sandberg's side" and "Mark's side." Sandberg runs the business, policy, and legal teams with a lot of autonomy, while Zuckerberg is responsible for the technical and product teams.
There will be a very different Meta
According to observers, Mark Zuckerberg made the restructuring because he wanted to consolidate his control over all branches of the company. In the past, while always being the undisputed boss, with a majority of the voting stock of the company, but Zuckerberg had to share power with Sandberg as a young entrepreneur and needed help. expand student detective Company.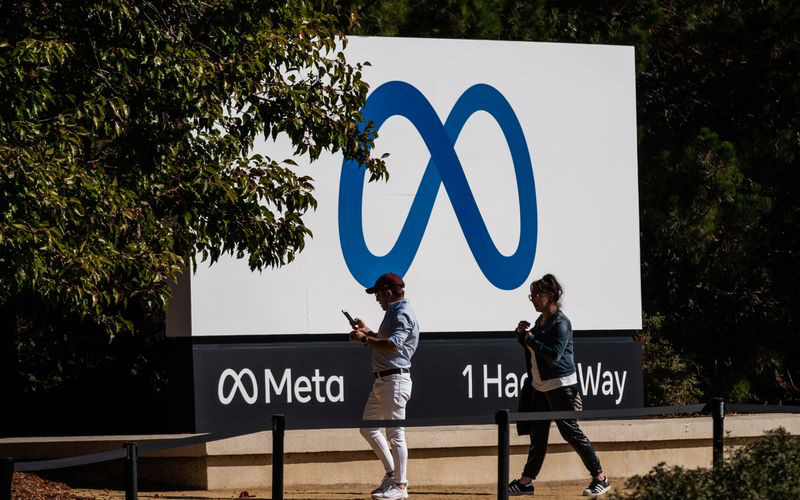 Sandberg, 52, who previously brought to Facebook valuable experience from Google and Washington in former President Bill Clinton's Treasury role. In contrast, Zuckerberg was a college dropout and never had a real job.
However, now with his more than 18 years of experience, he wants to use all his power and express a great ambition in clearly identifying as the sole leader of Meta.
Sandberg's departure was probably in Zuckerberg's mind. He alluded to this change in one of his Facebook posts.
"There are plans to replace Sheryl in our current structure. Meta has now reached the point where our business and product teams are more tightly integrated, rather than having all of our business and functions organized separately from our products. ".
RA Farrokhnia, a professor at Columbia University's School of Business and Engineering, says the change in management structure has huge implications for Meta going forward. Perhaps they will move away from the social media model Sandberg has built an unbeatable ad business for years, and instead focus on investing in the metaverse.
You are reading the article
There will be a very different Meta!

at
Blogtuan.info
– Source:
genk.vn
– Read the original article
here