World
"Vietnam U23 plays a new and more attractive football than Thailand U23"
Despite twice taking the lead against U23 Thailand, U23 Vietnam could not preserve the advantage when letting the opponent hold a regretful draw in the opening match at the 2022 AFC U23 Championship. Following throughout the match, experts Malaysian – Raja Isa especially impressed with what U23 Vietnam brought to the Asian youth tournament this time.
"I was really impressed with Coach Gong's way of playing the game when pressing high right from the start. This is far from what I have seen Vietnamese players play under Coach Park Hang- Overall, the whole Vietnamese team actively played with high speed, so it surprised Thailand, not just the situation that led to the early goal.
I used the word "new" to talk about Vietnam, at least after the first match. I used to say that no 3 players who are too old will not affect the strength of U23 Vietnam, and it is true.
Although there are many new faces in this match, I find that they have good individual technique, especially in the first 20 minutes, they have many precise high-speed synergies on the flanks, even more confident than the SEA Games final. Of course it is appropriate to compare these two matches but clearly this is a good start for U23 Vietnam.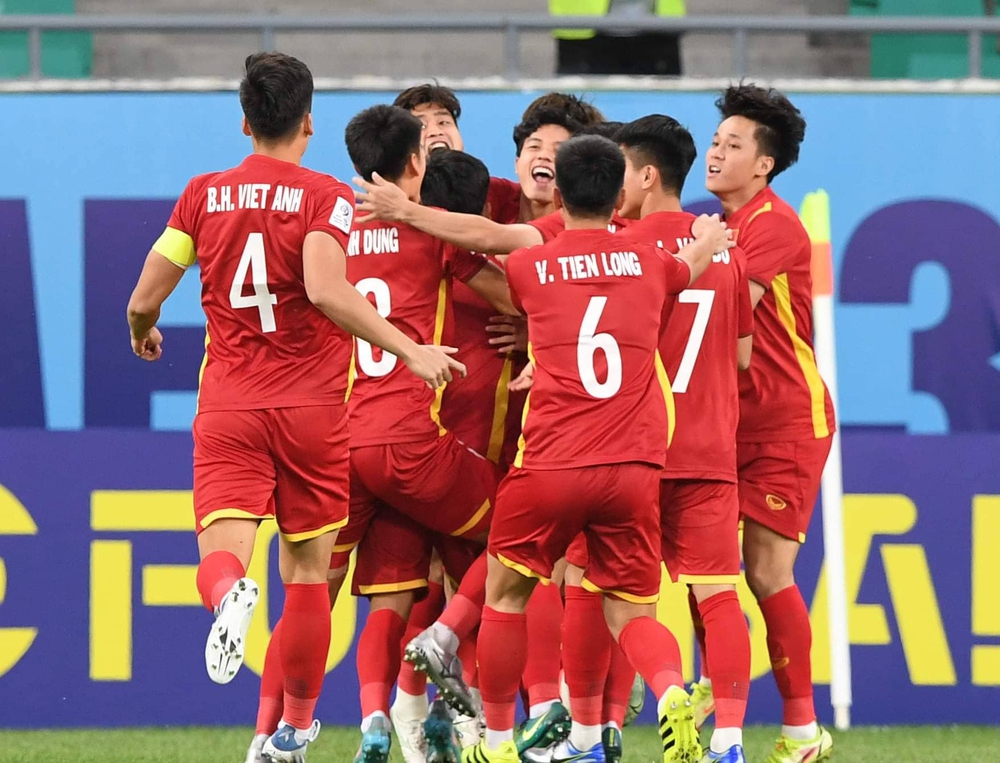 Maybe the integration in the play of Thai players is not yet attached, so they are somewhat deviant. In fact, it is rare for any coach to substitute two people at the same time in the first half unless there is a reluctant incident, but here Mr. Worrawoot Srimaka did this, it proves that Thailand really has a problem in the way it operates. tactic.
Thailand as usual deploys a very predictable way of playing that is always looking to control the ball to put pressure on the opponent, thereby creating scoring opportunities. But against Vietnam, they failed, they were lucky to have a draw, but overall I feel sorry for Vietnam, you guys played better, more attractive and deserved 3 points.".
True to the promise before the tournament to apply a new way of playing, coach Gong Oh-kyun boldly deployed a 4-3-3 diagram, sometimes a flexible transformation to 4-1-4-1, no also stereotyped with 3 central defenders like under coach Park Hang-seo.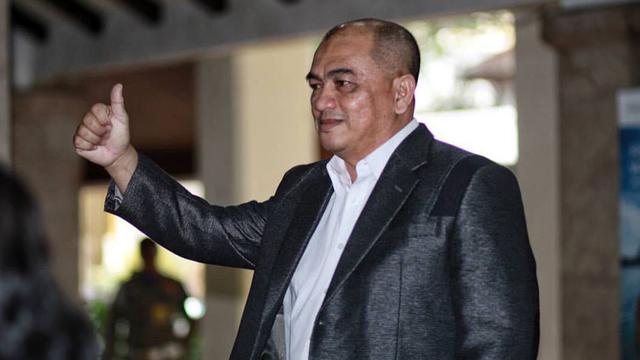 In this regard, Mr. Raja Isa said: "Each coach has a different approach and plan to deploy his tactics, maybe Mr. Gong wants to create his own tactical imprint but all have a very smart calculation.
Watching U23 Vietnam kick 4-3-3 is new, but I think it basically still operates on the foundation that Mr. Park built before, not completely different, just newer players. The central midfielder plays the lowest when needed, can step back to support 2 defensive players, then Vietnam can still ensure 3 central defenders in front of the goal.
Mr. Gong was a good attacker when he was still playing, so maybe he also wanted to build a more attacking strategy, at least Vietnam has done so. It is still too early to compare with Park Hang-seo because it certainly takes Mr. Gong a long time to operate the team in accordance with his philosophy."
worrisome goods
The U23 Vietnam squad to face Thailand U23 in the opening match is not the strongest due to some players having health problems, the most unfortunate is the absence of defender Thanh Binh and midfielder Ly Cong Hoang Anh. Maintaining a high intensity of play for most of the match caused the fitness of Coach Gong's students to decline at the end of the game. From there, the players lost their concentration and let Suphanat escape to score an equalizer in injury time.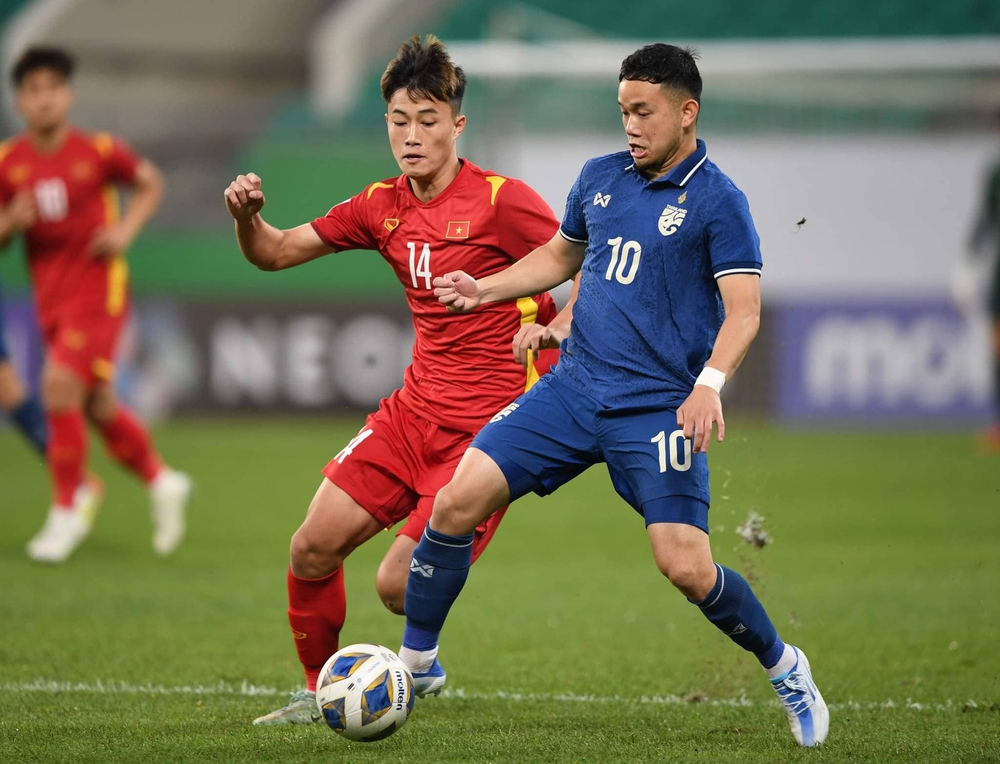 The Malaysian expert said that in the long run, this is not a good way to play, even making players prone to injuries.
Mr. Raja Isa shared: "Vietnam's tactic under Coach Gong is to focus on pressing high to win the ball and deploying deep into the 16m50 area and from there looking for scoring opportunities. Vietnam attacks well but clearly when converting adverbs From attack to defense is not really sure and maintain the necessary discipline.As you go in, you will meet stronger teams and attacking players who know how to take advantage of more opportunities, if the defense is still Play without concentration, there will be no opportunity to correct mistakes.
I don't want to see such a style of football for long because the effect will not be high, injuries will happen more and especially it is not easy to win, especially against Korea. If I have to choose, I still prefer to choose the safer version like under Coach Park Hang-seo."
In the second match on June 5, U23 Vietnam will face the defending champion U23 Korea – the team that showed great strength in the opening match when defeating U23 Malaysia with a score of 4-1. U23 Vietnam still has many worries, but expert Raja Isa still believes in the "Golden Star Warriors".
He summed up the issue: "With a performance like in the first match, the opportunity of U23 Vietnam is clearly much brighter than that of the other two Southeast Asian representatives, especially when Vietnam welcomes the return of several pillars and achieves the goal of winning the championship. best playing condition".

The situation of Group C after the first match.
https://soha.vn/chuyen-gia-dong-nam-a-u23-viet-nam-choi-bong-moi-me-va-cuon-hut-hon-u23-thai-lan-20220604071717261.htm
You are reading the article
"Vietnam U23 plays a new and more attractive football than Thailand U23"

at
Blogtuan.info
– Source:
Soha.vn
– Read the original article
here