Thế Giới
WORLD NEWS 4-6: Russia asks Sri Lanka to return Aeroflot aircraft soon; Amazon CEO resigns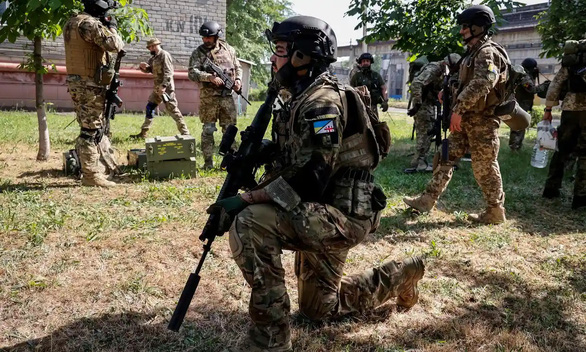 A member of a foreign volunteer unit receives a position in the city of Severodonetsk, Ukraine on June 2 – Photo: REUTERS
* The Russian Foreign Ministry announced that it had summoned Sri Lankan Ambassador Janitha Abeywickrama Liyanage on June 3 to protest the seizure of an Aeroflot plane at Bandaranaike International Airport.
The statement of the Russian Foreign Ministry said that it asked the Sri Lankan side to quickly resolve the case to avoid negative consequences to the traditional friendly bilateral relations between the two countries.
The Aeroflot Airbus A330 from Moscow arrived in Colombo on June 2 to prepare to welcome 200 guests back to the Russian capital, but was not allowed to return by order of the Colombo Commercial Court.
The court is said to have issued the arrest warrant following a complaint by Irish company Celestial Aviation Trading Limited, which is affiliated with the lessor GECAS.
* June 3, Ukrainian officials say the Ukrainian army has regained about 20% of the territory lost in the city of Severodonetsk, according to the newspaper The Guardian. Serhiy Gaidai, the governor of the Lugansk region, said that before Russia controlled about 70% of the city, now "we have repelled them about 20%".
* European Commission President Ursula von der Leyen said Ukraine must meet all the necessary standards and conditions to join the European Union (EU), but she called on the EU to help Kiev achieve its goals. hey, sheet Kyiv Independent reported on June 3.
* June 3, UN says it is leading tense negotiations with Russia to clear Ukraine's ports and free up tens of millions of tons of grain, with the aim of averting a global food crisis, according to AFP news agency.
* The head of the African Union (AU) Macky Sall said he was "assured" after his June 3 talks with Russian President Vladimir Putin. about food shortages, newspaper The Guardian news.
In addition to the global food crisis, the two men also discussed other issues, including grain supplies that are stuck in Ukrainian ports.
"I find Vladimir Putin committed and aware that the crisis and sanctions have caused serious problems for weak economies, such as those in Africa," he said. Mr. Sall told reporters. He also added that he was "very reassured and very happy with the exchange" between the two men.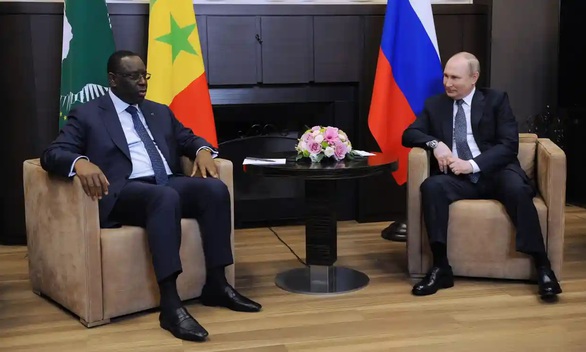 Senegal President and the head of the African Union (AU), Macky Sall, talks with Russian President Vladimir Putin (right) in the city of Sochi, Russia – Photo: EPA
* Meanwhile, in a television interview on the evening of June 3, Putin insists there is "no problem" with grain exports from Ukraineaccording to AFP news agency.
The Russian president said that grain exports can be done through Ukrainian ports, through other ports under Russian control, or even through Central Europe.
The Russian leader accused the West of "making noise" by accusing Moscow of blocking grain exports from Kiev.
Specifically, Putin mentioned the possibility of exports through the Ukrainian ports of Mariupol and Berdyansk (both under Russian control) in the Sea of ​​Azov.
President Putin also mentioned the ports controlled by Ukraine, especially Odessa, but emphasized that these ports must be cleared of mines first. Putin also mentioned other options including the Danube river passing through Romania, Hungary or Poland. At the same time affirming the simplest, cheapest and simplest option is to go through Belarus.
* On June 3, the Swiss Government confirmed that it will does not allow its war supplies to be transported through a third country to Ukraine, consistent with the country's military neutrality. Switzerland says it has received requests from Germany and Denmark to transfer weapons of war to Ukraine and has refused, according to AFP.
* According to Reuters news agency, Russia's foreign ministry said it would summon the heads of US media outlets in Moscow to a meeting on June 6 to inform them of tough measures in response to US Government restrictions on Russian media.
* Dave Clark, the chief executive officer who made Amazon.com the world's largest freight group, will step down as chief executive officer. consumer business to pursue other opportunities, Amazon announced June 3.
According to Reuters news agency, Mr. Clark's last working day was July 1, ending 23 years with Amazon.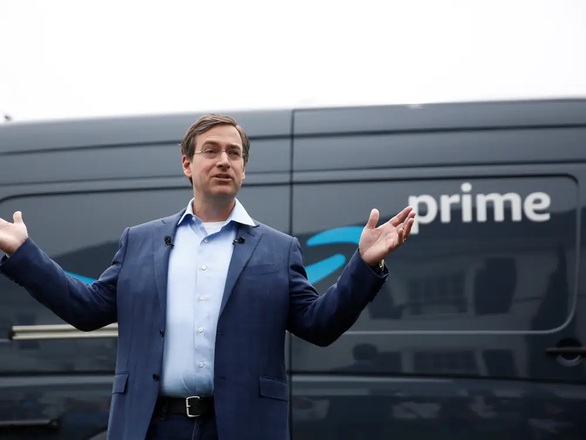 CEO of Amazon.com's consumer business Dave Clark – Photo: REUTERS
* Texans (USA) breathed a sigh of relief on June 3 after the fugitive killer Gonzalo Artemio Lopez, 46, was shot by police.
According to AFP news agency, inmate Lopez, serving a life sentence for killing five people, managed to escape from a prisoner transport bus on May 12, and has been sought since.
He became one of the most wanted targets in Texas history. Police have offered a $50,000 reward for information that helps locate Lopez.
* The Korean Central News Agency (KCNA) reported on June 4 North Korea recorded an additional 79,100 cases of fever and one death in 24 hours, while the country is facing the first outbreak of COVID-19. Up to now, North Korea has had nearly 4 million cases of fever.
* According to the US Centers for Disease Control and Prevention (CDC), there are There are more than 700 cases of monkeypox globally, of which 21 are in the United States. Of the US cases, 17 are men who have sex with men and 14 are travel-related. All patients have recovered.
Earlier, on June 1, the World Health Organization (WHO) warned that monkeypox may have been quietly spreading for some time. According to WHO, from May 7 to June 1, more than 550 cases have been recorded in 30 countries outside Africa, where monkeypox is endemic.
You are reading the article
WORLD NEWS 4-6: Russia asks Sri Lanka to return Aeroflot aircraft soon; Amazon CEO resigns

at
Blogtuan.info
– Source:
tuoitre.vn
– Read the original article
here