Business
A cheap electric car war is coming: many models only cost about 600 million VND
Will the battery challenge be resolved soon?
The price of lithium has increased by more than 430% in the past year. Earlier this April, Tesla CEO Elon Musk noted that the price of lithium had risen to "crazy levels". "Lithium is almost everywhere on earth, but the rate of mining is very slow," he tweeted. Musk told analysts that lithium production was an obstacle to meeting demand for electric vehicles and urged entrepreneurs to enter the business, mining lithium …
Tesla's revenue for the first quarter was about $18.76 billion against a target of $17.85 billion. Tesla revenue was boosted by multiple price hikes to offset the rising costs of lithium, nickel, cobalt and other raw materials.
According to the International Lithium Association (ILiA), the International Energy Agency (IEA) has estimated that growth in electric vehicles could lead to a more than 40-fold increase in demand for lithium by 2030. In 2021, lithium demand will be about 320,000 tons and is expected to reach 1 million tons in 2025 and 3 million in 2030, according to Reuters.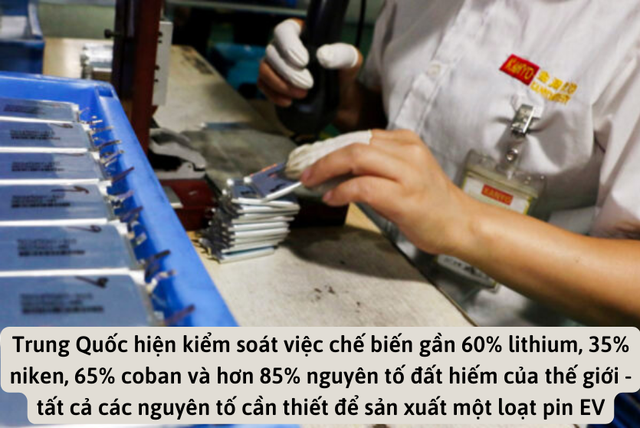 China predicted a high demand for lithium many years ago and is focusing on producing this material. Other major lithium deposits are located in South America and Australia. The US produces only about 2% of the world's supply but is expected to increase its mining capacity in the coming years.
Jiangxi Ganfeng Lithium Co., Ltd is headquartered in China with a market capitalization of $38.6 billion. It is the largest producer of lithium in the world. The company holds lithium resources throughout Australia, Argentina and Mexico and has more than 4,844 employees.
Currently, many countries are planning to exploit lithium to avoid dependence on this material from China. However, this is not easy because exploiting materials to make electric batteries will disrupt the living environment and ecological balance. Therefore, lithium mining in the US is facing fierce opposition from environmentalists.
The size of the battery is also an issue. Smaller EVs will struggle with battery size. The only way to increase the driving range of an electric vehicle is to increase the size of the battery. With a smaller vehicle, this opportunity is limited.
To make a compact, low-cost EV, not only would the battery cost have to be drastically reduced, but the battery would also have to be more densely packed, which could affect the way the cells breathe. For a relatively small battery to have a long range, battery technology needs to be more efficient.
Ford CEO: 'Electric vehicles will enter the price war as soon as costs fall'
As production is still constrained due to supply chain issues and buying demand is strong, there doesn't appear to be a price war for electric cars at the moment. On the contrary, the low inventory and strong demand caused the dealers to be "contemplative" and impose large prices on automobile products in general and electric vehicles in particular. But Ford, a major player in the auto industry, believes that is about to change.
At the recent Bernstein Strategic Decisions Conference, Ford CEO Jim Farley said that he expects the cost of electric vehicle production to fall in the coming years – a level that will be low enough for some electric vehicles sold in the price range of $ 25,000, or nearly 600 million.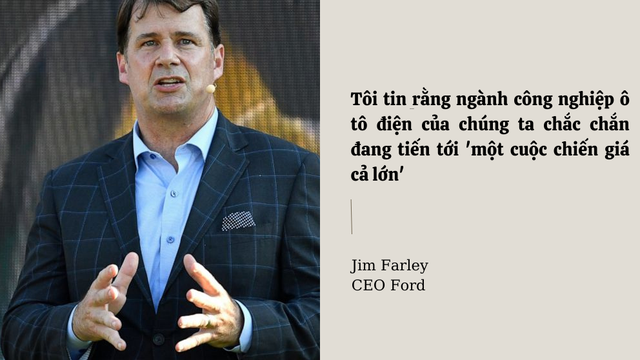 The Ford CEO noted that the Mustang Mach-E starts at around $45,000, but the battery pack alone costs Ford $18,000. This makes it difficult for the price to be lower.
Farley believes the significant improvements will help keep battery costs down. Additionally, Ford is developing a next-generation EV platform that he believes will significantly reduce production costs.
To be ready to compete in this impending "price war," Farley said that Ford is willing to cut distribution and advertising costs.
Farley did not share Ford's specific plans for a $25,000 electric vehicle, but there are several such projects in the auto industry.
VW has the ID.Life concept, which the German automaker says is a preview of its upcoming $24,000 electric car. Tesla has also talked about launching a $25,000 electric car, but CEO Elon Musk recently said that it has paused the project on this model because the company focuses on increasing production of vehicles. your existing vehicle.
Demand for EVs will still outpace EV production at that point, but there will be more options, creating better competition, including price competition.
What does VinFast have in hand?
In the context that input materials for battery production such as lithium are increasingly scarce, causing difficulties for car manufacturers around the world. Regarding this, Mr. Pham Nhat Vuong shared at the annual general meeting of shareholders that not only lithium is lacking, even other materials such as cobalt and nickel are gradually becoming scarcer. Vingroup has set up strategic material groups to calculate long-term storage plans.
The fact that the world factory in China is disrupting supply due to Covid-19, according to Vuong, also causes many difficulties for businesses when a part of components is imported from this market. Many US, German and European factories in China have closed. Meanwhile, a car with about 3,000-4,000 components without a single screw cannot be shipped, creating great pressure.
The dependence on external supply also makes Vingroup leaders want to promote the localization strategy of components. This group is inviting component and chip manufacturers to Vietnam to open factories with great incentives such as free land rent, workshops for 10-15 years…
"We want to strongly develop an auxiliary industry for cars. The localization level of VinFast cars is about 60%, and will be 80% in the future", Mr. Vuong said.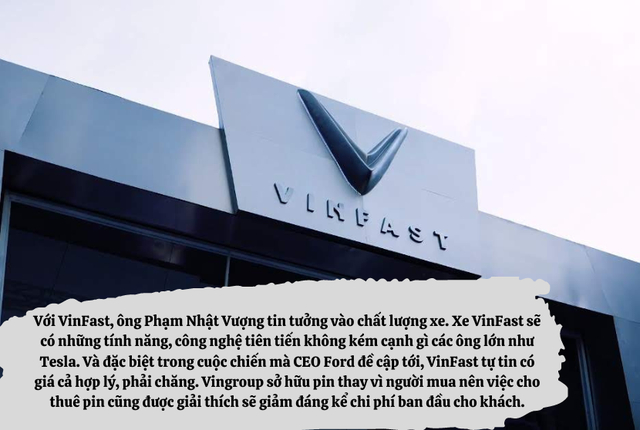 In particular, according to Mr. Vuong, currently the supply of cars in the market is very scarce, so "as long as VinFast has good goods, it can be sold".
At the same time, the opening of a manufacturing plant in the US is helping VinFast be proactive in supply, stabilizing prices and shortening product delivery time. This will help VinFast's electric vehicles become more accessible to customers, contributing to the realization of local environmental improvement goals.
According to the International Energy Agency (IEA), the administration of US President Joe Biden is very drastic in reducing emissions from vehicles into the environment. By 2030, Joe Biden wants 50% of cars sold in the US to be zero-emissions. Currently, the US is a country that favors electric vehicles more than many other major countries in the world.
To implement the strategy to reduce emissions, Mr. Joe Biden also issued many tax incentives for companies producing electric vehicles. The US presidential administration has launched a $2 trillion infrastructure development plan to tackle climate change by encouraging Americans to switch to electric vehicles.
References: ABC News, Forbes
https://cafef.vn/mot-cuoc-chien-xe-dien-gia-re-sap-dien-ra-nhieu-mau-xe-chi-co-gia-khoang-600-trieu-dong-vinfast- co-gi-in-hand-20220603113627096.chn
You are reading the article
A cheap electric car war is coming: many models only cost about 600 million VND

at
Blogtuan.info
– Source:
cafebiz.vn
– Read the original article
here