Kinh tế
Always identify favorable opportunities less than difficulties and challenges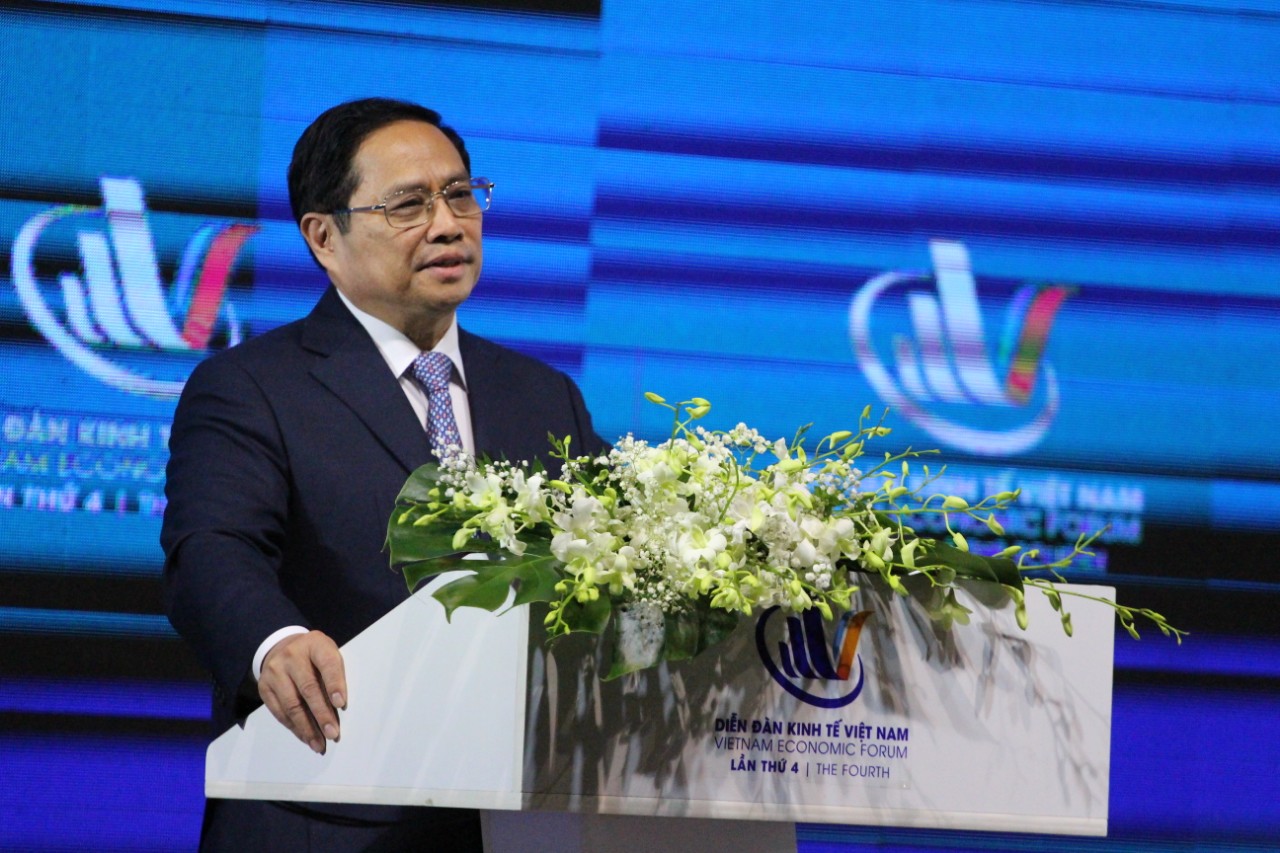 Stability in a volatile world
On behalf of the Party and State leaders, Prime Minister Pham Minh Chinh highly appreciated the Central Economic Committee's close coordination with ministries, agencies and localities in preparing carefully, seriously, meticulously and in a well organized manner. this important forum.
The Prime Minister would like to thank the representatives of international and domestic agencies, organizations, experts and scientists who attended, spoke and contributed many enthusiastic, responsible, sincere and frank opinions. , has scientific and practical basis. The forum's discussion topics are basic, long-term, and topical, both solving strategic issues and dealing with situational issues.
According to the Prime Minister, the forum is highly unified and affirms the correct, consistent, transparent, objective and effective policy of the Party and State, which is to stick to the renovation policy, focusing on building the economy. independence, self-reliance associated with initiative and active international integration, deep, substantive and effective.
Along with that, Vietnam has identified a global approach (upholding international solidarity, cooperation, multilateralism) and a people-wide approach (people-centered, subject-matter, all policies towards to the people and all citizens must participate) with issues such as responding to the Covid-19 epidemic, climate change, etc.
Vietnam identifies internal resources (people, nature, historical-cultural traditions) as basic, strategic, long-term, decisive, harmoniously combined with external forces (such as technology, governance, finance, support for human resource training…) is important, breakthrough, regular.
"Over the past 35 years of renovation, Vietnam has faced many events from the outside world and from within the economy. However, so far, we have remained stable in a volatile world. is the most important thing, affirming our confidence to build an independent, self-reliant economy associated with positive, proactive, extensive, substantive and effective international integration," the Prime Minister said. .
The Prime Minister emphasized that the implementation of guidelines, lines and policies must always be on the basis of respecting reality, sticking to reality, starting from reality, taking reality as a measure.
As in the fight against the Covid-19 epidemic, when there were not enough vaccines, medicines, and no experience, Vietnam was forced to apply strict administrative measures to prevent the epidemic. Then, when we reach a certain level of vaccine coverage, summarize our experiences in fighting the epidemic, and improve our medical capacity, we will switch to safe, flexible adaptation and effective disease control on a scientific basis. study and practice firmly, confidently reopen. Then there are confident decisions such as opening tourism, organizing the 31st SEA Games…
The Prime Minister affirmed: "Always determine that favorable opportunities are less than difficulties and challenges, we are confident, not bewildered, afraid, lose courage, nor are we subjective, negligent, or let our guard down to respond. deal with all developments".
The Prime Minister stated that building an independent and self-reliant economy is a key factor to ensure independence, sovereignty and national interests; is an effective way to enhance the position and power of the country, promote national strength associated with the strength of the times; is an effective way to contribute to solving internal problems posed to the economy.
The Prime Minister emphasized a number of points such as the openness of the large economy (nearly 200% of GDP), being affected and affected quickly, and being sensitive to external shocks; the ability to absorb and internalize external forces is still limited; the urgent need to deal with challenges to sustainable development; the need to effectively mobilize resources and diversify supply chains, especially in the current volatile, unpredictable world…
The 13th Party Congress has set a strategic goal by 2030 to be a developing country with modern industry and high middle income, and by 2045 to become a developed and high-income country.
On that basis, a number of key goals must be clearly defined, such as building an economy with a rational, efficient and sustainable structure, especially the development of heavy industry, foundation industry, processing and manufacturing. , post-harvest industry. Improve the resilience and competitiveness of the economy; adapt flexibly and effectively to changes in international, regional and domestic situations; create a position of intertwined interests in international integration.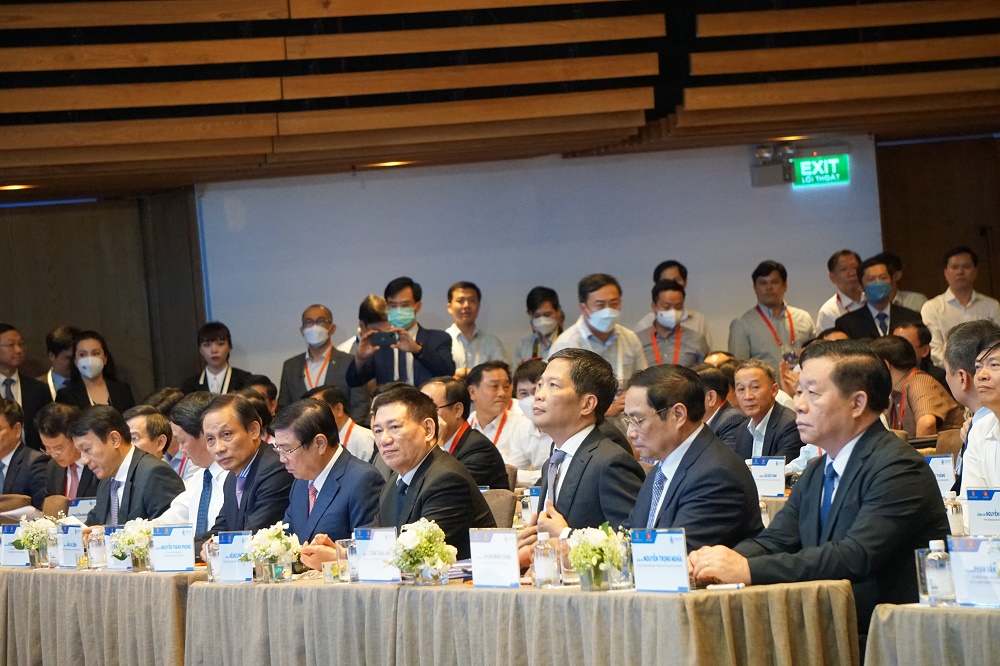 Along with that, make good use of opportunities from international integration, creating a driving force for rapid recovery in the short term and sustainable development in the medium and long term. At the same time, special attention should be paid to social progress and justice, ensuring social security and people's lives.
Do not choose closed economy
Regarding key tasks and solutions, the Prime Minister stated that, first of all, it is necessary to create a peaceful environment, maintain independence, sovereignty, territorial integrity, socio-political stability, and legal environment. management, creating a foundation and favorable conditions for the development of an independent and self-reliant economy associated with extensive international integration.
Focus on protecting the legitimate rights and interests of investors, businesses and people. To step up external activities, deepen relations with partners, create a position of interweaving interests; actively participate deeply, contributing to shaping the "rules of the game" in international integration; perfecting the socialist-oriented market economy institution in a synchronous, modern and integrated manner, in line with international commitments.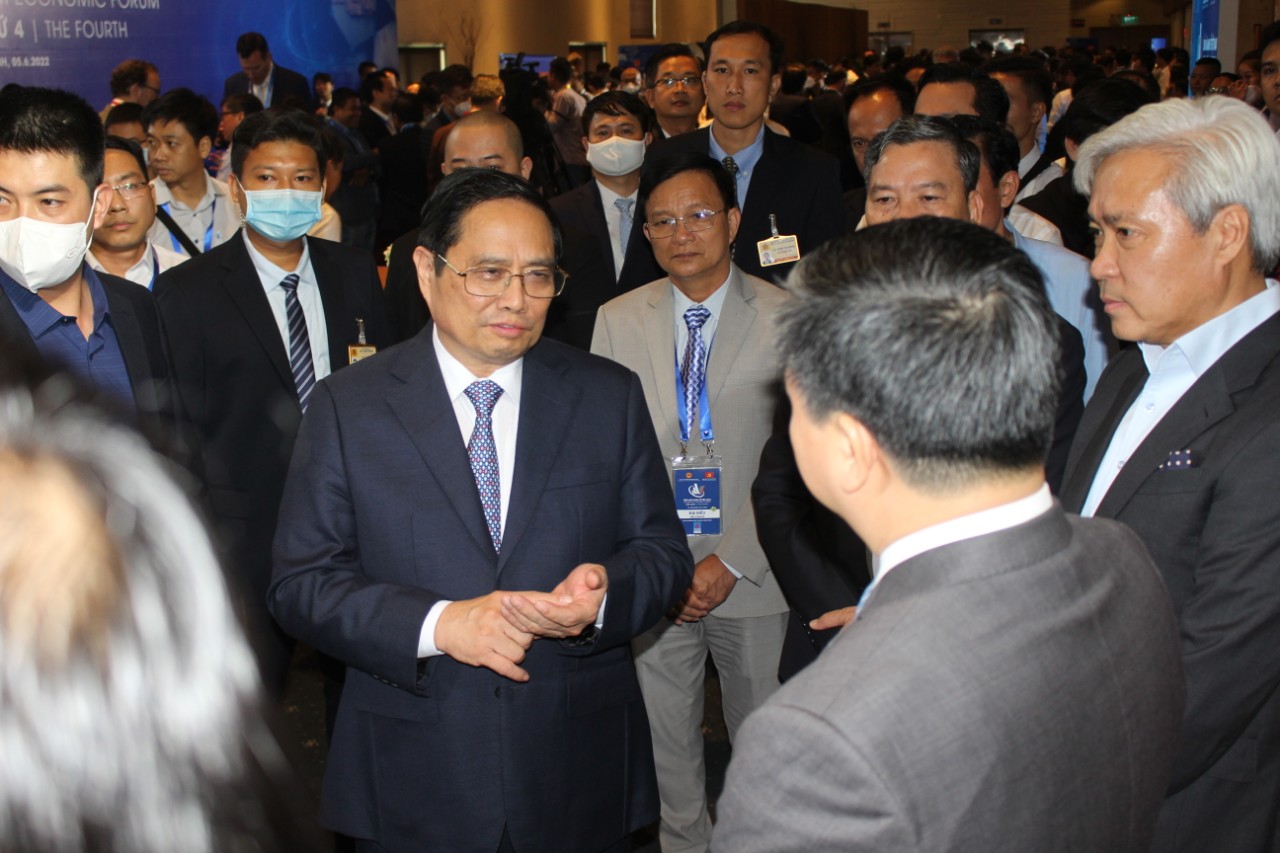 To maintain macroeconomic stability, control inflation, and ensure major balances of the economy (revenue and expenditure, import and export, food, energy and labor). Synchronous, effective and flexible coordination of fiscal, monetary and other policies. Strengthen the capacity to analyze, forecast, and proactively develop appropriate and timely response scenarios and plans to external fluctuations and shocks.
Focus on restructuring the economy in association with innovating the growth model in a substantive and more effective way, promoting science and technology, innovation, digital transformation, development of the digital economy and digital society. supply chain diversification. Focusing on building a strong national industry, foundational industries, deeply participating in the global value chain; urban economic development, regional linkage, marine economy associated with the protection of sovereignty over sea and islands…
The Prime Minister once again emphasized: "Vietnam affirms its consistent policy: Not choosing a closed economy, but always insisting on the line of innovation, opening-up, initiative, active integration, deep and substantive. effective".
You are reading the article
Always identify favorable opportunities less than difficulties and challenges

at
Blogtuan.info
– Source:
danviet.vn
– Read the original article
here