In the process of educating their children, parents all want their children to grow up to be outstanding, to enjoy happiness in the future, but most parents have fallen into the misunderstanding that their children should learn more. as much as possible from a young age. In fact, for children, developing good habits is more important than grades.
Parents are considered to be the first teachers of their children, but now many parents are busy with work and unintentionally neglect to bond with their children, which can affect psychological development in the long run. and have a great influence on the children's future.
At any age, communication is always a way to bring people closer together, so parents also need to actively talk to their children, and the best time is suggested before going to bed.
Communication also requires technique and here are the things parents should say to their children at bedtime, ask them about an interesting day that has just passed, and do not forget to show encouragement and support. for them
Parents often ask their children these questions before going to sleep, which will improve family relationships, relieve children's emotions and improve communication skills.

"What did you learn in school today?"
Like adults after work, they also don't want the person next to them to talk about work. So ask your child about other things that happen during the day at school, the process of meeting his friends, then he will be excited to open up to you.
By asking "What did you learn in school today?" can help parents understand a part of their child's knowledge and learning situation at school.
While children talk, parents should just listen quietly, avoid interrupting and let them tell the whole story. Then, the parent's task is to analyze the situation with the child.
For happy things, parents just need to respond to the child, for sad things, find a way to explain and help the child quickly overcome. Communication not only helps parents understand more about their children, but also helps to strengthen the relationship between the two sides.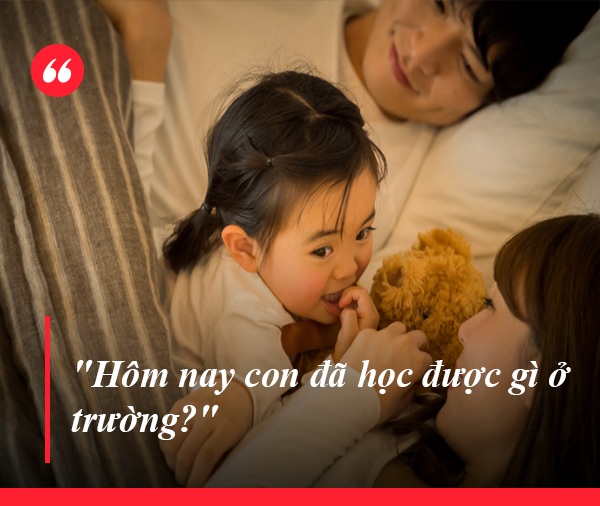 "What happened today that impressed you the most?"
After the child turns 3 years old, the child will develop self-awareness, at this time, the child has a relatively complete ability to express the language, every day will encounter many different things. Tell me about the things that impressed you the most during the day.
In the process, we can let the child recall what happened that day, and promote the ability to express language, train the child's memory better.
Every day, children have spent a long time learning and playing with their peers, there are things that make them really feel happy and happy and want to share with their parents.
However, children will not tell their parents without prompting them with questions. Therefore, ask your child "What happened today that impressed you the most?" Parents will easily receive answers and open hearts from their children.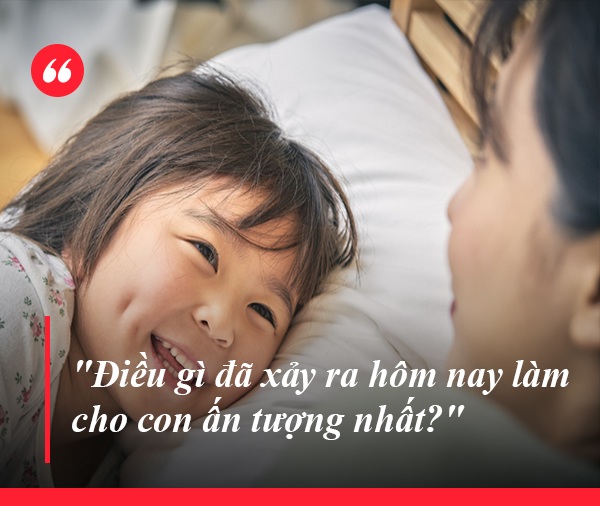 "Do you need my parents' help with anything?"
Children spend a lot more time at school every day than at home, often when children return home without telling what happened, and now parents need to find out what happened to their children.
At this time, parents can ask the child if the child needs help, so that the child can speak more clearly about his or her feelings, if there are difficulties, the parents can actively discuss with the teacher in time and find the right method. ,
Sometimes, children have difficulty because of a difficult math problem, or the score is not high, you should listen to your child share, thereby giving some encouragement and useful advice.
A short question but helps parents express their love and makes children feel safe and warm. Parents, let your children understand that, no matter what difficulties they face, the family always accompanies and helps children overcome challenges.
At the same time, this question can help children deal with worries, fears or emotions that they do not fully understand.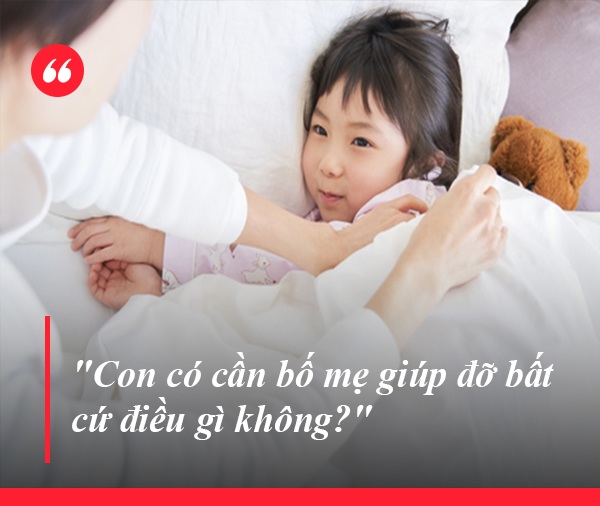 Do you have a secret you want to tell your parents?
Nowadays, most parents are always concerned about their children's grades, but emotional intelligence is also very important, such as emotional management, interpersonal communication skills, personality, …
Many parents wonder why children rarely talk and reveal their secrets. In fact, the reason lies in the fact that parents do not have the right approach for children to open their hearts.
Parents can start by exchanging secrets, for example, telling their children about memorable things from school, embarrassing moments when they were children.
When listening to parents confide, children will gradually open up and confidently say things that have never been revealed. Making friends with children is not too difficult, it is important that you let children feel respect and equality in the relationship between parents and children.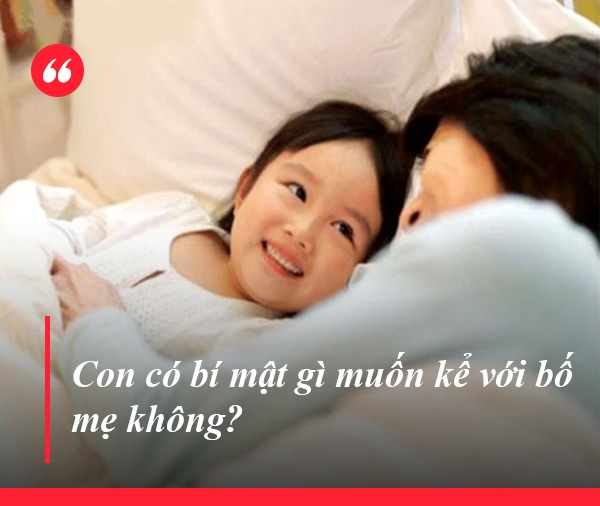 You are reading the article
Before going to bed, mothers must ask their children these questions, children will grow up full of confidence and excellence

at
Blogtuan.info
– Source:
Eva.vn
– Read the original article
here