Giải trí
Plums are in season, learn from my mother to make sweet, delicious, and delicious plum jam without being crushed
Sometimes sipping each piece of chewy, supple, sweet plum jam mixed with the aroma of ginger and a cup of hot tea is nothing more attractive than that.
Plum is a summer fruit that is loved by many people, especially women. Plums in the main season will have a sweeter taste, delicious food and lots of water. Take advantage of plums in the middle of the season, sisters, please make delicious dishes from plums, especially plum jam, which can both be eaten and given as gifts.
As a responsible person, Ms. Hai Yen (Thai Nguyen) often cooks delicious dishes for her family to enjoy. Every summer, she also makes plum jam. She said, I have been making this dish for 8 years. According to her, the secret to delicious plum jam, not crushed is to soak in lime water, when the plum slugs are not crushed. During the slug process, limit the amount of pruning.
Ms. Hai Yen
Here is how to make delicious plum jam of Ms. Hai Yen, for your reference:
Prepare:
– Plum plum: 5kg
– Sugar: 2kg
– Fresh ginger: 1-2 small bulbs
– Slaked lime: 3 tablespoons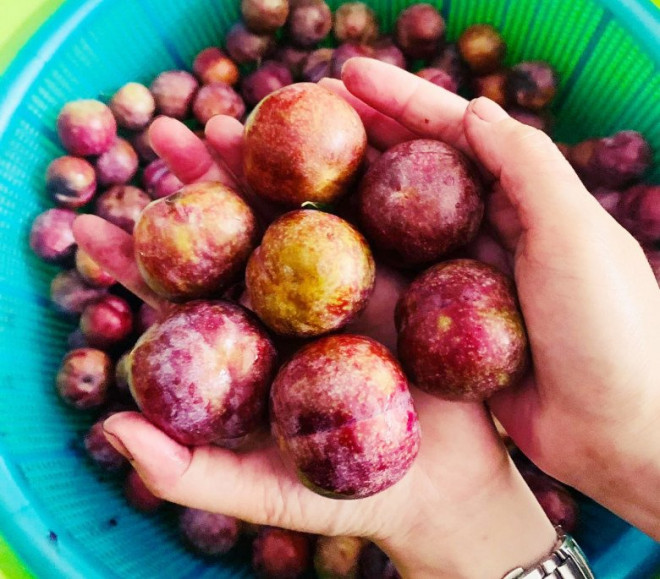 Making
– Wash the plums and then cut them into shells.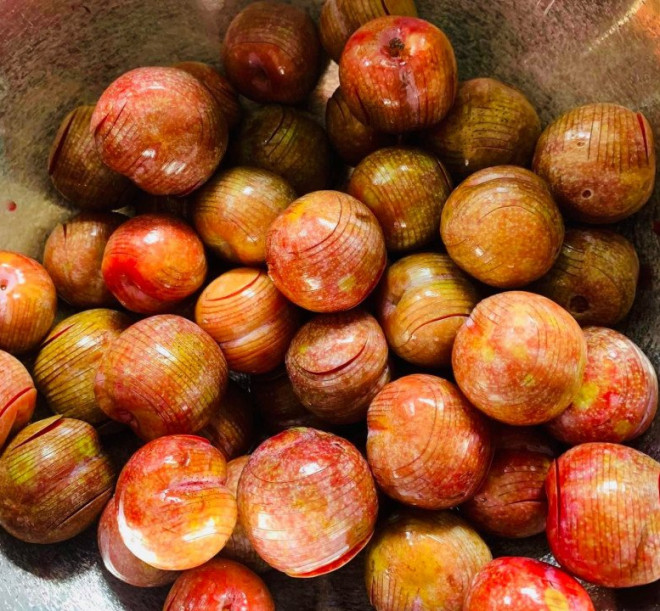 You can directly refer to how to cut plums with the video below:
– Put lime in a basin of water for me and then let the lime settle, just take the water inside. Soak plums in lime water for 4-6 hours. Soak plums with clear lime water to prevent them from being crushed when sugar slugs.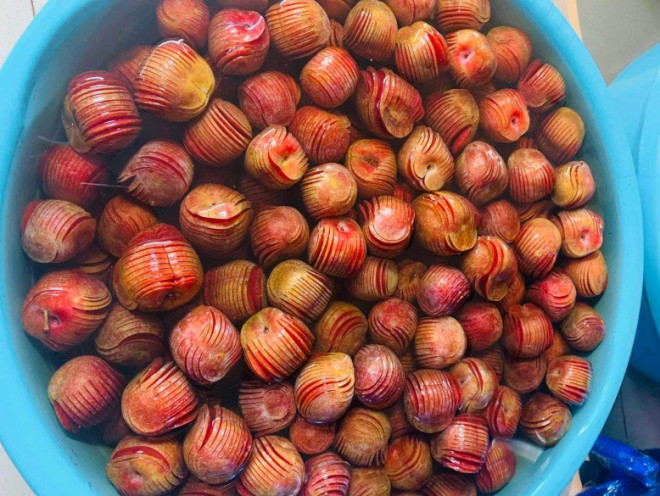 – Wash and dry.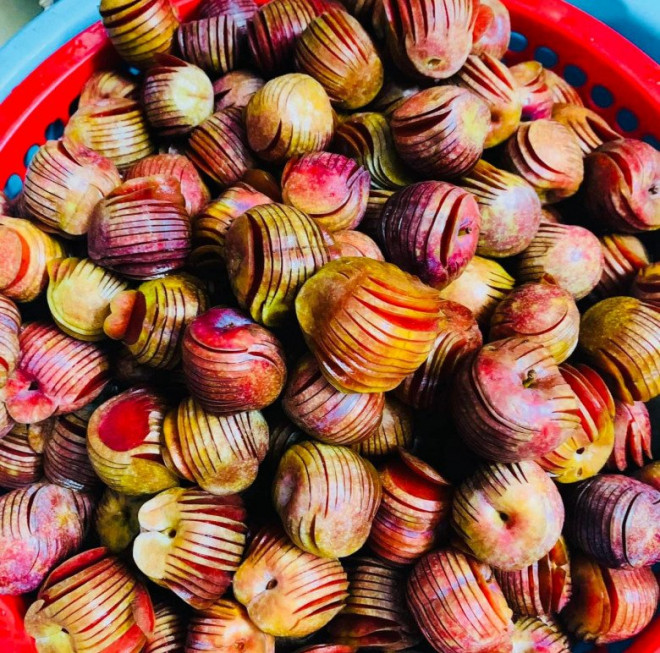 – Soak sugar (1kg ratio about 300-400g sugar – when the old plums are ripe, the plums themselves are sweet, so reduce the sugar), soak until the sugar dissolves (4h-6h).
– Prepare a few ginger roots, washed and grated or chopped.
– Put plums soaked in sugar on the stove to boil, add ginger to boil together, boil until the amount of sugar is more consistent and the color of plums is mixed with sugar, stop boiling, pour into a stainless steel basket with holes to let the sugar water flows down and the plum syrup is obtained. Note, the boiling process does not need to stir much so that the plums are not crushed.
Pour the plums into the stacking tray to dry them in 2-3 sunlight (if you can't dry them, you can put them in the oven to dry)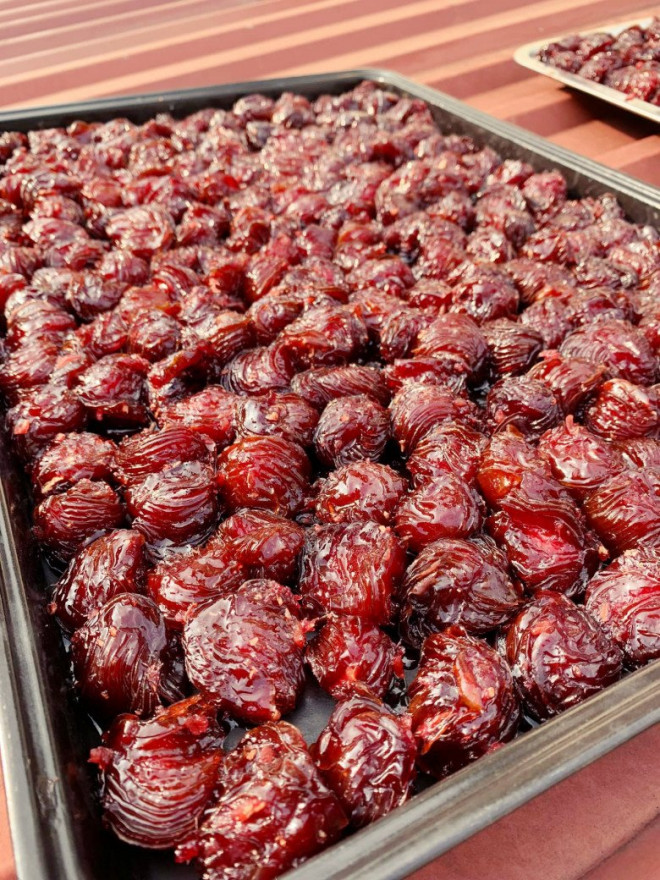 Finished products: Dried plum jam, beautiful glossy color, delicious and sweet, mixed with a bit of spicy ginger and especially not crushed.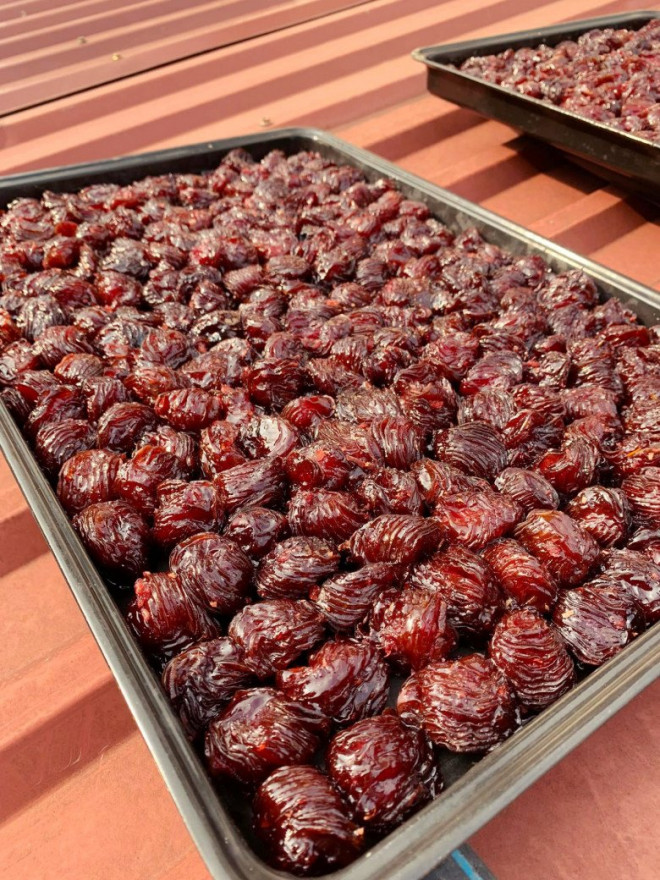 Finally, close the box for the refrigerator to eat gradually.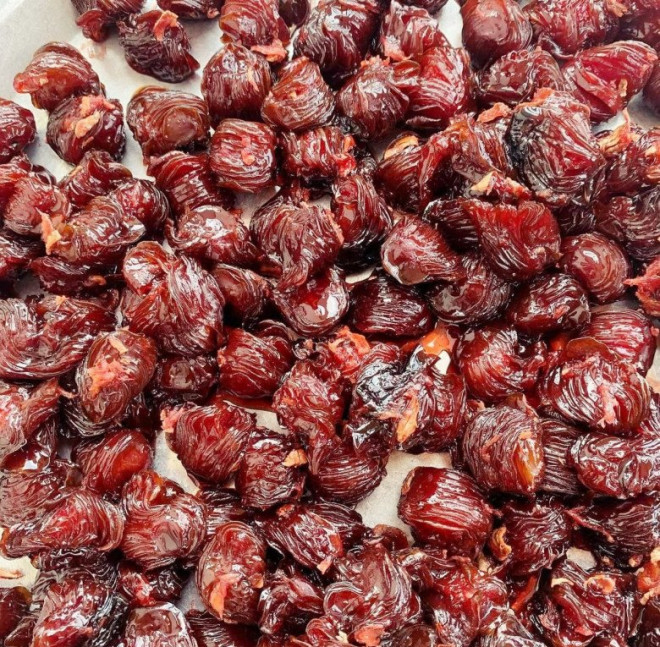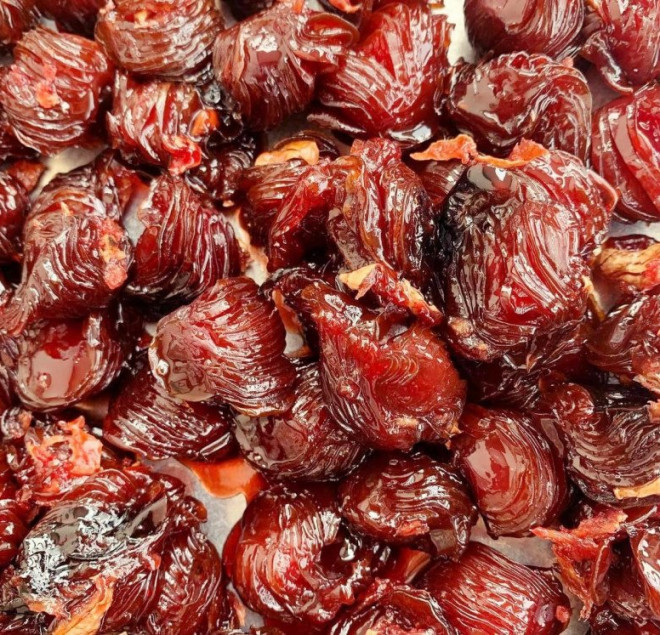 Good luck!
You are reading the article
Plums are in season, learn from my mother to make sweet, delicious, and delicious plum jam without being crushed

at
Blogtuan.info
– Source:
24h.com.vn
– Read the original article
here