Tech
Powdered milk surpasses electronic devices like iPhone to become the most easily stolen item
According to the Wall Street Journal (WSJ), US shipping and logistics companies have had to raise the level of security with high-tech tracking systems and special locks for containers carrying powdered milk into the US. Usually, these security measures are applied to shipments of drugs, electronic devices, semiconductors, etc., which have high value and are the target of thieves.
But recently, powdered milk has become the number 1 attraction of thieves, next to necessities such as food. The WSJ reports that food and necessities including powdered milk and beverages (which often include alcohol) have overtaken items such as electronics as the most preferred item for thieves between 2010- 2020 when people's incomes go down with high inflation and supply chain disruptions.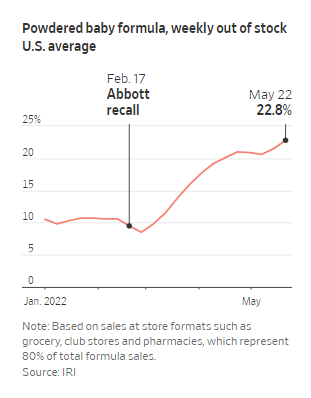 "We will ship them (dairy powder) with the same level of security as other shipments of pharmaceuticals or electronic devices, which are often the targets of thieves," said Zak Bowyer, vice president of Total Quality. Logistics commented.
Although a box of infant formula costs much less than electronic items like iPhones, they are easy to resell due to high demand, difficulty in traceability, long shelf life and long shipping. without fear of damage or strong impact.
"Milk powder like Enfamil, Similac or other brands are now becoming easy prey for thieves," warns CargoNet transport security expert Keith Lewis.
Severe crisis
According to the WSJ, the current situation of milk powder crisis in the US is extremely serious, especially in the South and Southwest regions. Data from research firm IRI shows that as of May 22, 2022, nationwide, about 23% of baby formula brands in the US announced that they were out of stock.
This number was only 11% before the Abbott scandal took place and the main cause was supply chain disruption. Please note that Abbott accounts for 42% of the market share of powdered milk in the US and 95% of products are produced domestically.
Before the pandemic broke out, this number was only about 5-7%.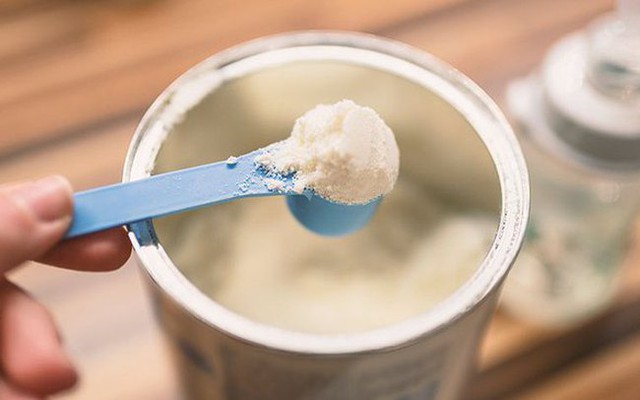 The situation was so dire that US President Joe Biden had to apply the wartime defense production law (1950 Defense Production Act) to force suppliers to give preference to dairy processors. At the same time, the White House has also asked the Ministry of Defense to use military transport aircraft to urgently transport about 35 tons of baby formula from Germany to the country, but these first shipments will only meet about 15 tons. % of demand in the US today.
President Biden also had an urgent online meeting with dairy producers on June 1, 2022 to urge them to increase output as well as imports from other branches around the world.
"We will continue to work with everyone from manufacturers, state governments, doctors to every family to resolve the situation.", President Biden emphasized.
The WSJ reported that many experts consider the current situation "catastrophic" as companies not only increase production but also have to import more from abroad to meet demand in the US. The US Food and Drug Administration (FDA) had to issue a special regulation that allows companies to import goods from Europe, surpassing previously strict standards.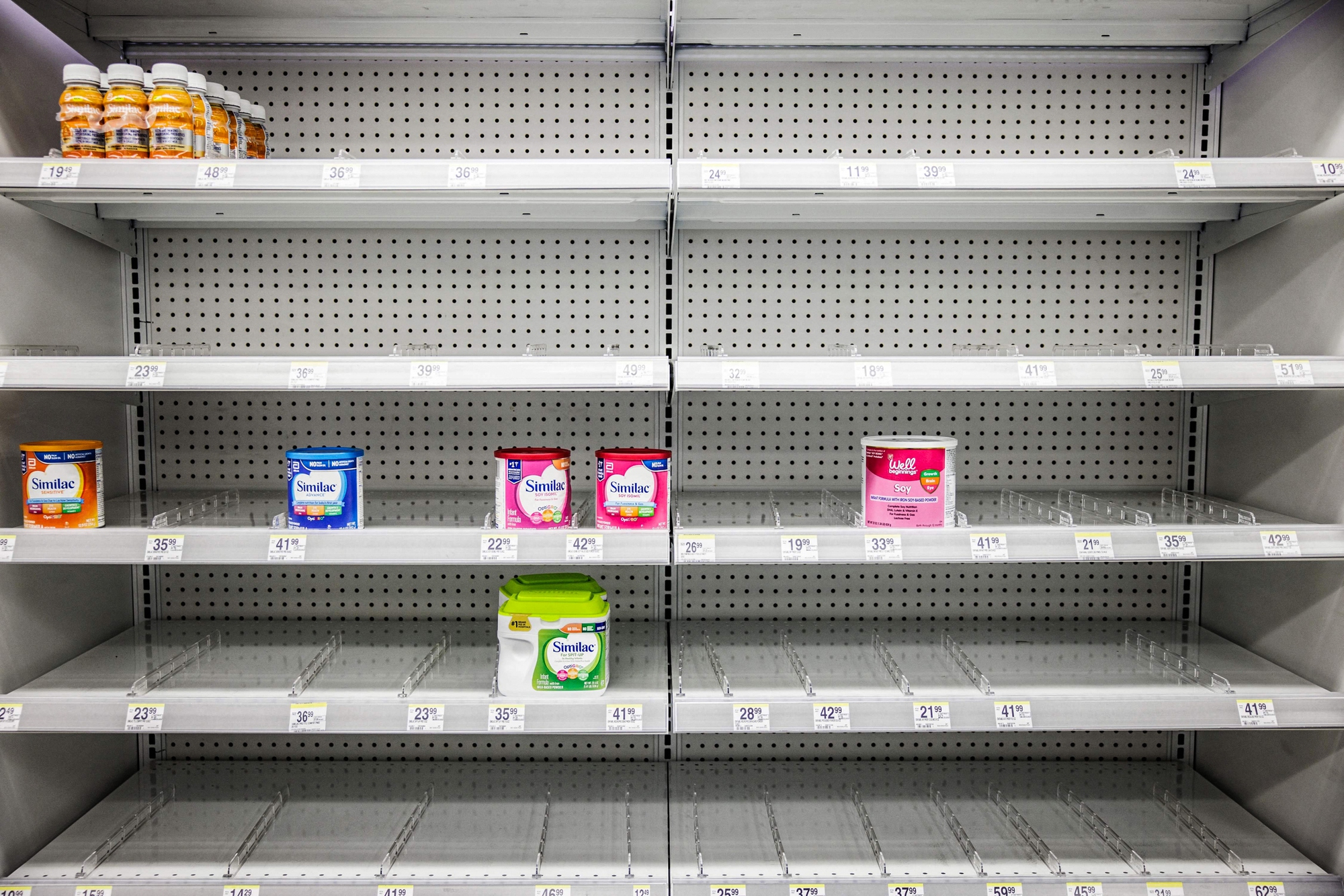 In addition, the 17.5% tax rate on imported milk powder, which is used to protect the domestic dairy industry, is also being reviewed.
The poor suffer
U.S. government officials say the poor who depend on food subsidies are the hardest hit in the current dairy crisis. However, the most recent official figures show that 1.6 million children are still dependent on powdered milk from social assistance programs as of 2019.
A report by the US Department of Agriculture shows that about 57-68% of US milk powder sales are sold through a subsidy program, spending money mainly. Specifically, each state will have its own contract with a milk powder manufacturer for this subsidy program.
Professor Steven Abrams of the University of Texas said that about 90% of children 1 year old and older in the US use powdered milk and this is a key staple in the US, so it should be protected quite closely.
Sharing the same opinion, a report by the US Centers for Disease Control and Prevention (CDC) shows that about 60% of mothers in this country lose their milk ahead of time, thereby turning infant formula into an important source of nutrition for children. many households.
*Source: WSJ
You are reading the article
Powdered milk surpasses electronic devices like iPhone to become the most easily stolen item

at
Blogtuan.info
– Source:
genk.vn
– Read the original article
here