Quân Sự
Revealing the reason why Ukraine cannot use the 'suicide killer' UAV
According to Avia.pro, the suicide drones (UAVs) handed over to Ukraine turned out to be useless because Russian electronic warfare systems were deployed.
Experts say that Russia's use of electronic warfare means makes it impossible for the Ukrainian military to use the suicide Switchblade drone delivered by the US. The reason is the limitation of the drone control systems and the severance of the global positioning system.
As noted, hundreds of Switchblade 300 and Switchblade 600 drones are completely useless, because due to the impact of strong electronic warfare systems, thus rendering the drone control system inoperable. or when approaching the target the drone loses control.
In fact, drones can only be used when the electronic warfare systems are not working, or if the drone is used outside of the electronic warfare system's coverage area.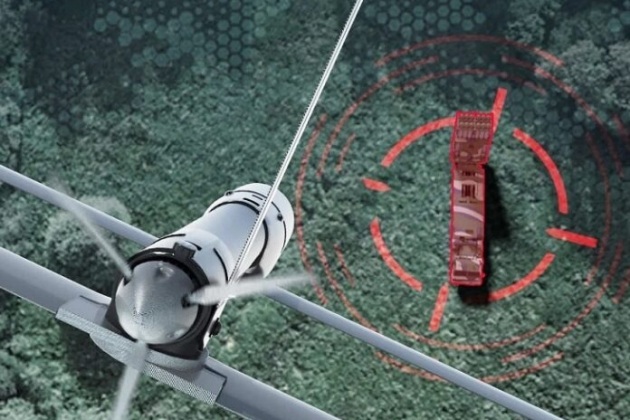 The US in April sent 100 Switchblade UAVs, also known as "suicide killers" to Ukraine. (Image: Pixabay)
Experts believe that a similar situation is observed with other unmanned aerial vehicles including the Turkish Bayraktar TB2.
Earlier, the Pentagon confirmed about 100 Switchblade tactical drones had been supplied to Ukraine.
This is an unmanned aircraft manufactured by AeroVironment and was secretly shipped to Afghanistan in 2010 to serve the war against the Taliban.
The Switchblade is available in two versions with the designations 300 and 600. The 300 version is designed to attack small targets, can fit in a backpack and weighs just over 2kg, has a range of about 16km and flies continuously 15 minutes at a maximum speed of 160km/h. Switchblade 300 is enough to deal damage to a group of enemy minions.
While, version 600 is designed to destroy tanks and other armored vehicles. Weighs nearly 55kg and has a wider range, up to 64km.
Switchblade is equipped with cameras, navigation systems and explosives. The aircraft can be programmed to automatically strike targets thousands of meters away, or can hover above the target until the operator decides the right moment to strike.
Switchblade drones are also known as suicide planes or disposable planes because they fly straight and are destroyed at the same target.
According to Western military circles, unmanned aerial vehicles have shown remarkable effectiveness in helping Ukraine to stop the advance of the Russian army. In the past, Ukraine has mainly used Turkish-made drones that can drop high-precision strike weapons.
Peace (translation summary)
You are reading the article
Revealing the reason why Ukraine cannot use the 'suicide killer' UAV

at
Blogtuan.info
– Source:
infonet.vietnamnet.vn
– Read the original article
here