Tech
Tesla hires a company to track employees in the secret society Facebook
According to invoices and documents obtained by CNBC, in 2017 and 2018, when several Tesla employees wanted to form a union at their Fremont, California factory, Tesla hired consulting firm MWW PR to track them on a group secret and social networks. Two things that MWW PR pay particular attention to are discussions of unfair worker reporting and sexual harassment lawsuits.
Although these are old records, they reveal concerns of Tesla CEO Elon Musk on social networks.
Recently, Musk signed a $44 billion deal to buy Twitter. He is expected to become interim CEO once the transaction is completed.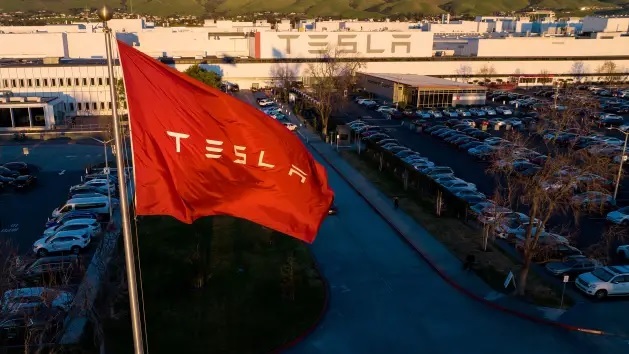 The filings show that Tesla paid MWW PR to monitor a Facebook group of employees, monitor comments about unions on Facebook, and conduct research on the organizers. The then global director of communications for Tesla, Dave Arnold, was associated with MWW PR. He served as Vice President here for 4 years, from 2011 to 2015.
Tesla and Elon Musk have been at odds with union advocates for years. In 2017, Tesla fired activist Richard Ortiz, and in 2018, Musk posted tweets that violated federal labor laws. The National Labor Relations Board asked Tesla to re-hire Ortiz and delete Musk's tweet. However, Tesla successfully appealed.
Musk criticized many Democratic Party officials, including US President Joe Biden, for their union views. He recently said he would vote for Republican candidates in the upcoming elections because "the Democrats are overly controlled by unions." Tesla factories in Texas and California have never formed a union.
According to a spokesperson for MWW PR, the company advised Tesla from 2017 to 2018 on communication with employees, and this is common practice to understand the issues and perspectives of stakeholders about the brand.
'Social listening' or tracking?
According to UCLA Professor John Villasenor, companies have good reason to keep an eye on what employees publicly post online, for example, when employees go online and make racist statements. Businesses can't say it's none of our business.
However, Professor Villasenor notes, there are ethical lines that should not be crossed when reviewing employees' social media posts and accounts. Jennifer M. Grygiel, Associate Professor at Syracuse University, companies should avoid actions that interfere with employees' rights, especially the right to discuss, form or join a union.
Any organization can practice "social listening," he said, using public social media data to get information about product development, or understand voters' sentiments. , the public, employees… However, the US has laws to protect the interests of organizers. What if you are a PR business or a manager who has to infiltrate a private group? That is dishonest. I doubt Tesla sent the PR firm to find ways to help employees join the (union) organization."
Three former Tesla employees at Fremont in 2018 revealed they were warned by colleagues not to connect with their bosses on social media, or join groups of Tesla employees on social media, unless they knew each person well. groups, including administrators. Two other people who work for Tesla say Tesla closely monitors employees' online posts.
At Tesla, employees discuss in multiple groups, including Mattermost and Teams. This company does not use Facebook Workplace.
Tesla's current communications policy states that management should not access subordinates' social media sites unless there is a clear reason. The policy also discourages employees from speaking out about work issues publicly online. The Company advises employees to address concerns by talking directly with a colleague, supervisor or other management personnel, or by contacting a Human Resource Partner or calling an internal hotline instead of posting. online.
According to CNBC
You are reading the article
Tesla hires a company to track employees in the secret society Facebook

at
Blogtuan.info
– Source:
genk.vn
– Read the original article
here