Yêu
The cheeky teacher lied about being pregnant to get a handsome husband
Quyen Linh was laughed at with the flirting process, determined to marry the handsome neighbor of teacher Quang Ngai.
Come to One Hundred Years of Lovehusband and wife Hoang Gia Tiep (64 years old) and Ms. Nguyen Thi Kim Man (65 years old) shared with MC Quyen Linh and Ngoc Lan a beautiful love story like a movie and life. marriage Colorful and sustainable for 42 years.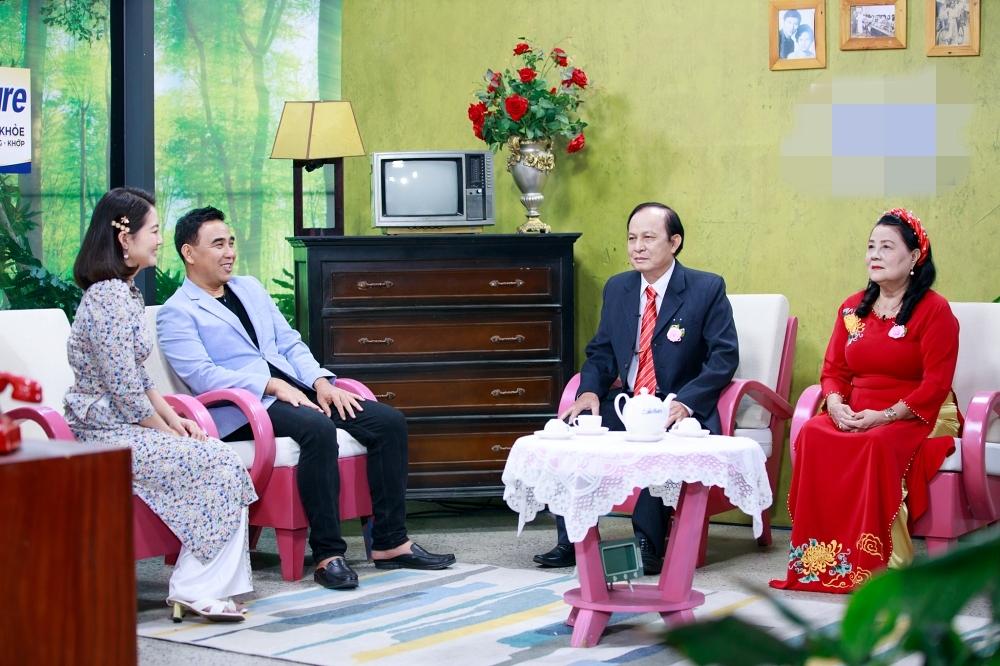 That year, when Ms. Kim Man was 23 years old, working as a teacher in Quang Ngai, she had the opportunity to visit Ho Chi Minh City. By chance, Uncle Gia Tiep came to visit a relative's house opposite and "hit the thunderbolt of love".
"At that time, I did not love anyone, my family was a monk, so I have been a vegetarian and recited Buddha's name since childhood. I prayed to Mother Quan Am to let me meet a gentle and handsome person, but if I don't have a predestined relationship, I will become a monk.
Until I saw that Tiep was so handsome, I thought he was a person from a past life, so I liked him. Tiep is very difficult, so I am your friend"- Ms. Kim Man excitedly said.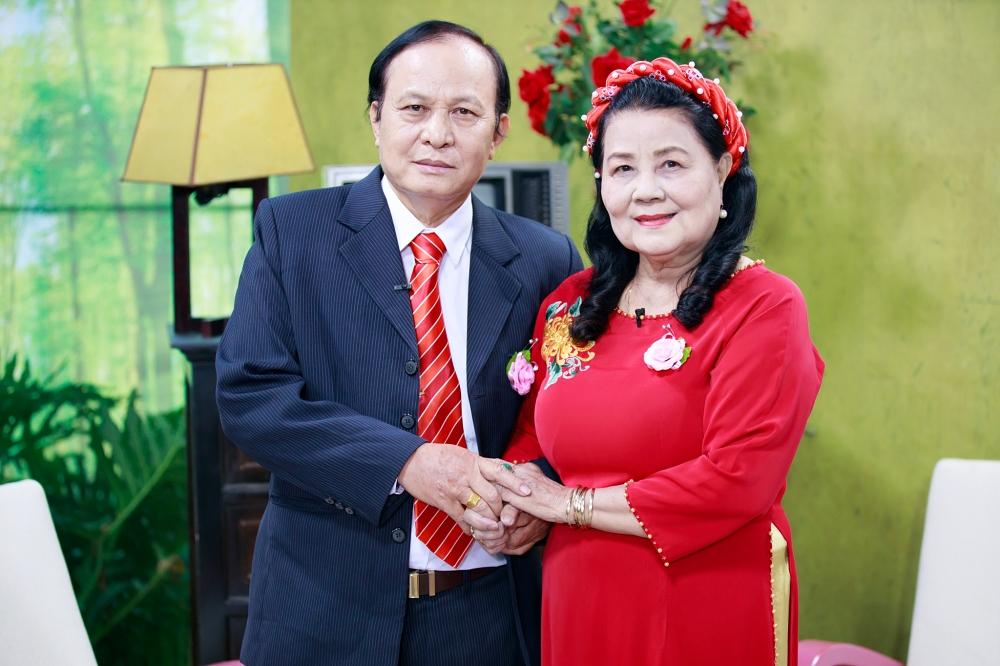 Saying and doing, Ms. Kim Man begins her journey of flirting with a handsome neighbor. She actively waited in front of the gate, waited for Uncle Tiep to pass by and asked for a ride. Who would have thought that he really took her away, and kept his promise to come back to pick her up.
This leads her to believe the signal that he likes her too. With the support of friends, aunt and uncle were given the opportunity to get to know and appreciate each other more.
About a month later, when Ms. Kim Man returned to Quang Ngai, Uncle Tiep suddenly visited at… 4 am, on a business trip. It was also the first time he met his family and asked for permission to get to know her.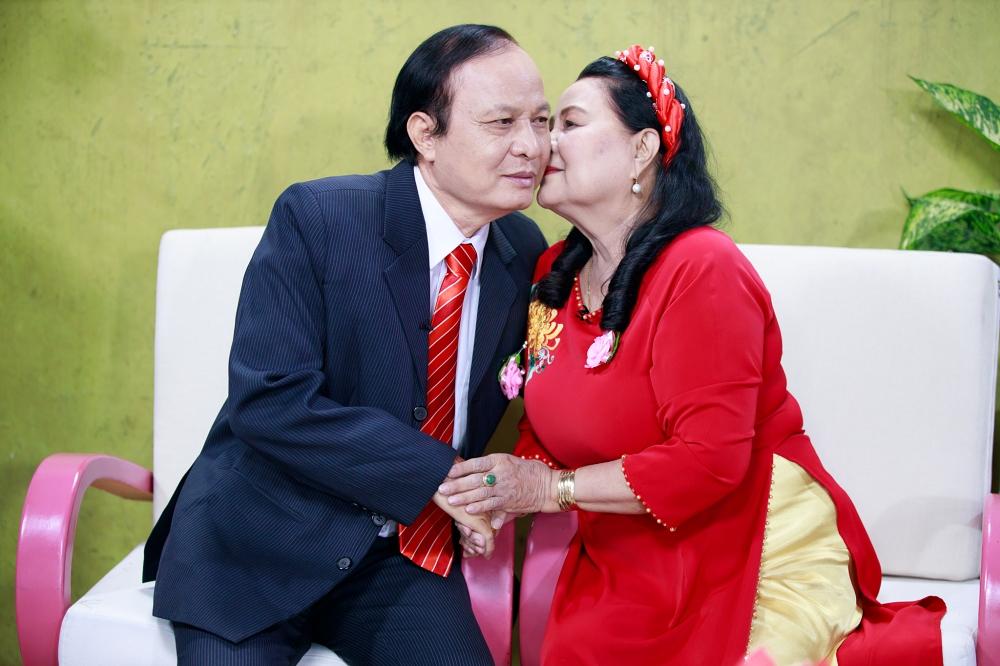 Unfortunately, both families disagree. Kim Man's parents did not want to marry their daughter away, but Gia Tiep's family was afraid that she did not know how to do business, so they did not allow her to marry.
"Because their love for each other is so strong, they overcome all. At that time, when the teacher did not allow it, she told her mother that she was pregnant. Hearing that, the teacher and mother agreed to marry, and was allowed to take her uncle to the Commune Committee to register the marriage immediately for fear that the family would change their mind.
Then he brought the registration papers back to his parents in the North, his family saw that the rice was cooked into rice, so he accepted for the aunt and uncle to come together."- teacher Kim Man revealed the young couple's intense love at that time, making Quyen Linh and Ngoc Lan laugh.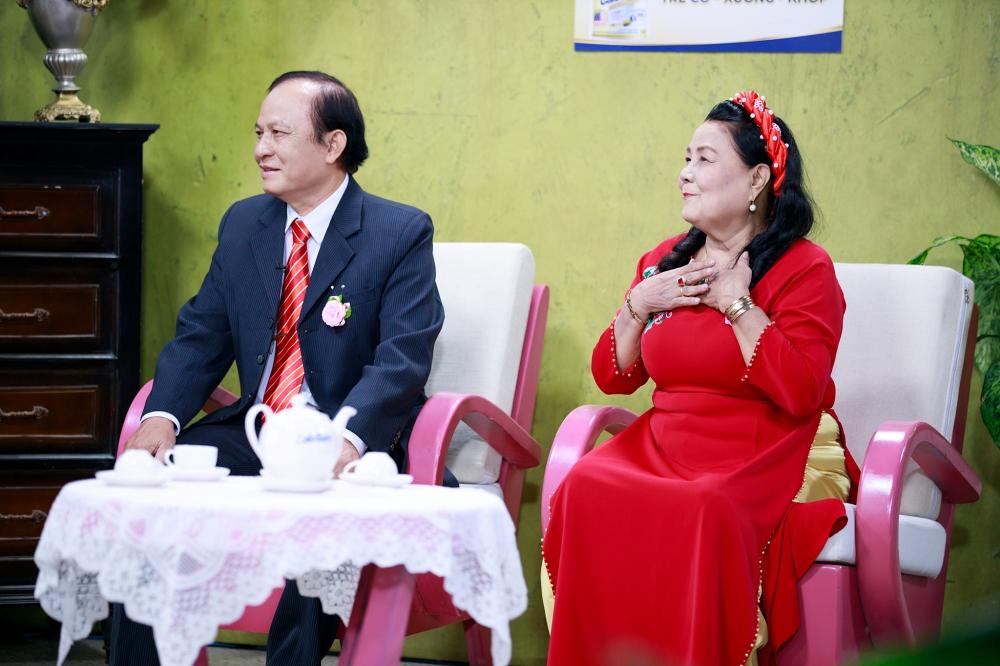 At that time, the family was still poor, so the wedding day of the aunt and uncle also took place in a simple way, with only a tray of rice to offer to grandparents.
Ms. Man said emotionally, she wore a white ao dai when she was at school, Tiep's uncle wore normal clothes when he went to work, only a pair of shinobi at the ceremony; But that's enough to make her happy.
After marriage, the couple couple Son plunges into a series of days of extreme poverty. She continued in her hometown to teach, her uncle went to Ho Chi Minh City to work and work regularly.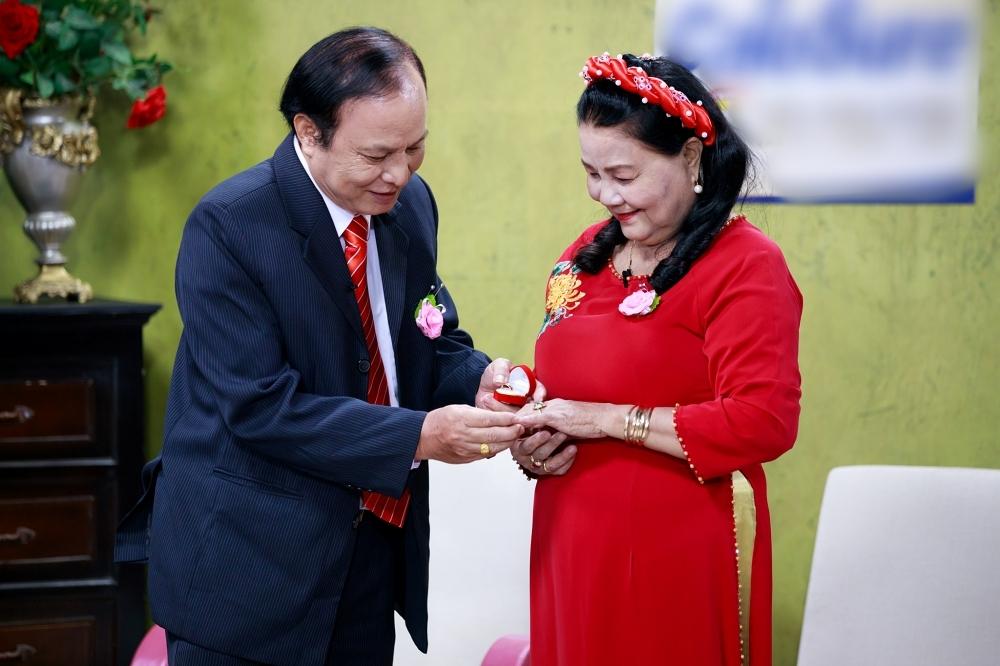 Ms. Man said emotionally:In 1983, my husband and I had our first child, but after almost a month of children, he came home to visit. He cut his old shirt in half and sewed it into clothes for his children to wear, because he did not have money to buy gifts.
On the day he returned to Saigon, she secretly opened her wallet and asked for 1 dong with the piece of paper 'Please give me 1 dong so that I can buy the necessary things for my child, because I can't go to work right now'. He went to the train station, just finished reading the piece of paper, then he went back to hug her and cry".
When you have children, life becomes more difficult and stressful. Ms. Kim Man and Uncle Gia Tiep do all kinds of jobs from selling cigarettes, sewing crafts, making incense. Both husband and wife worked together, until she saved some money, she gave it to Uncle Gia Tiep to receive a separate project to do.
Heaven loves sage people, after being encouraged by her, he confidently accepted to do his own work, only then did he have a spare.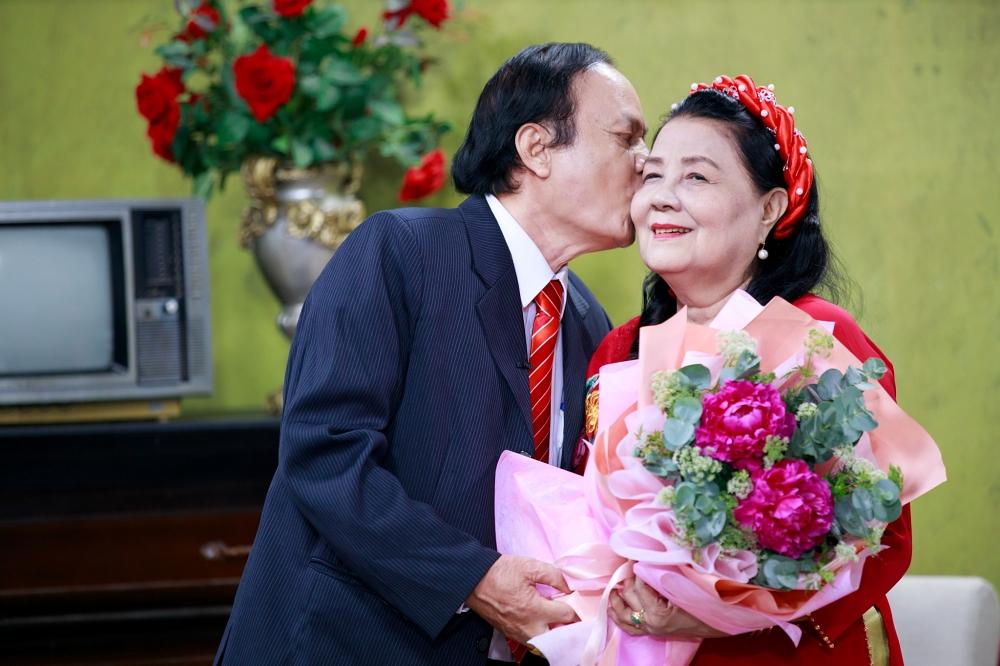 Thoughts, life would turn to a new page, who would have thought that Gia Tiep's uncle suddenly had a traffic accident.
"After the ultrasound, the doctor said that if the intestine is attached, it cannot be saved. When I heard that, I was so scared that I cried a lot. After that, I moved to Cho Ray hospital, I put the rest of the money in my bag.
I went to the emergency room, I poured money out of my pocket, asked the doctor to save my husband: I have a lot of money, I have so much money, you take it all, I need my husband but I don't need money"- Miss Kim Man recounted.
After 42 years of experiencing ups and downs, Uncle Gia Tiep once again gave Kim Man a wedding ring, but this time it was a real ring, proving for love aunt and uncle's will always last forever.
Thanh Hoa
According to VietNamNet
You are reading the article
The cheeky teacher lied about being pregnant to get a handsome husband

at
Blogtuan.info
– Source:
2sao.vn
– Read the original article
here