Kinh tế
The late economic expert Huynh Buu Son shared proudly of his two children
Economic expert Huynh Buu Son – the last days… resilient
Huynh Buu Doan Nghi, the eldest daughter of the late economic expert Huynh Buu Son shared: On April 26, economist Huynh Buu Son was admitted to Cho Ray hospital due to a lung-related problem. After the doctor here examined him, it was determined that his lungs were fibrous, with a serious thickened effusion.
On May 2, his family transferred him to Vinmec Hospital for treatment with ECMO (artificial cardiopulmonary) breathing and intubation. Here, the doctor said that his situation is difficult to predict in advance, so the family needs to prepare psychologically.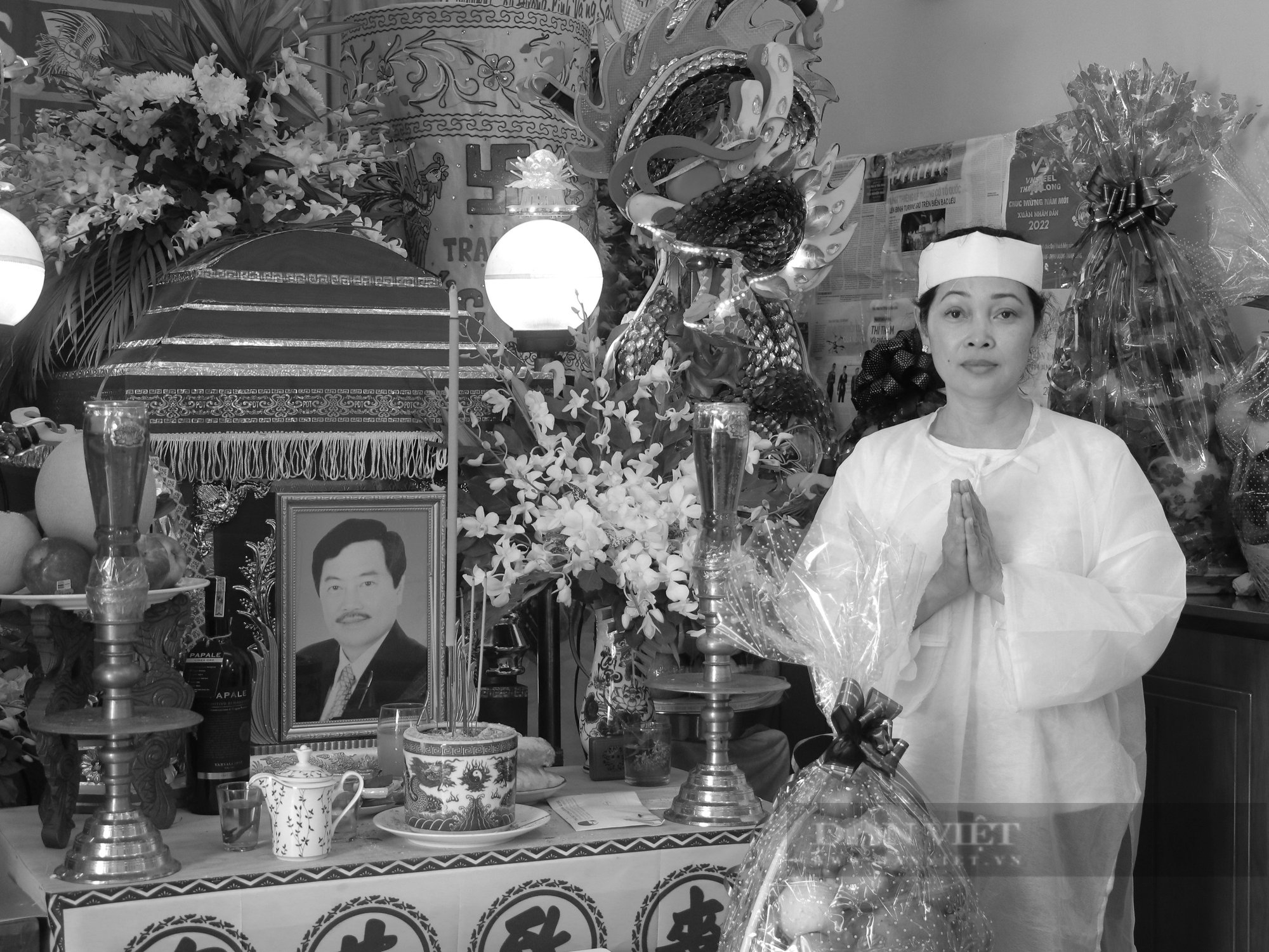 During the days at the hospital, he was still lucid and could understand what people were saying. But he couldn't speak because he had to put on a breathing tube. If he wanted to communicate, he would write it down on paper.
In the early days of writing, he could only draw messy circles, without a message. But after 2-3 days he was able to write words, write sentences, even write English.
According to Ms. Nghi, my father was inherently upright and did not like to be restrained, so the atmosphere in the hospital did not seem to be suitable for him. It was economic expert Huynh Buu Son who asked his family to remove the ventilator and take him home.
Knowing it's not good, but everyone in the family has to obey because they have always understood his character.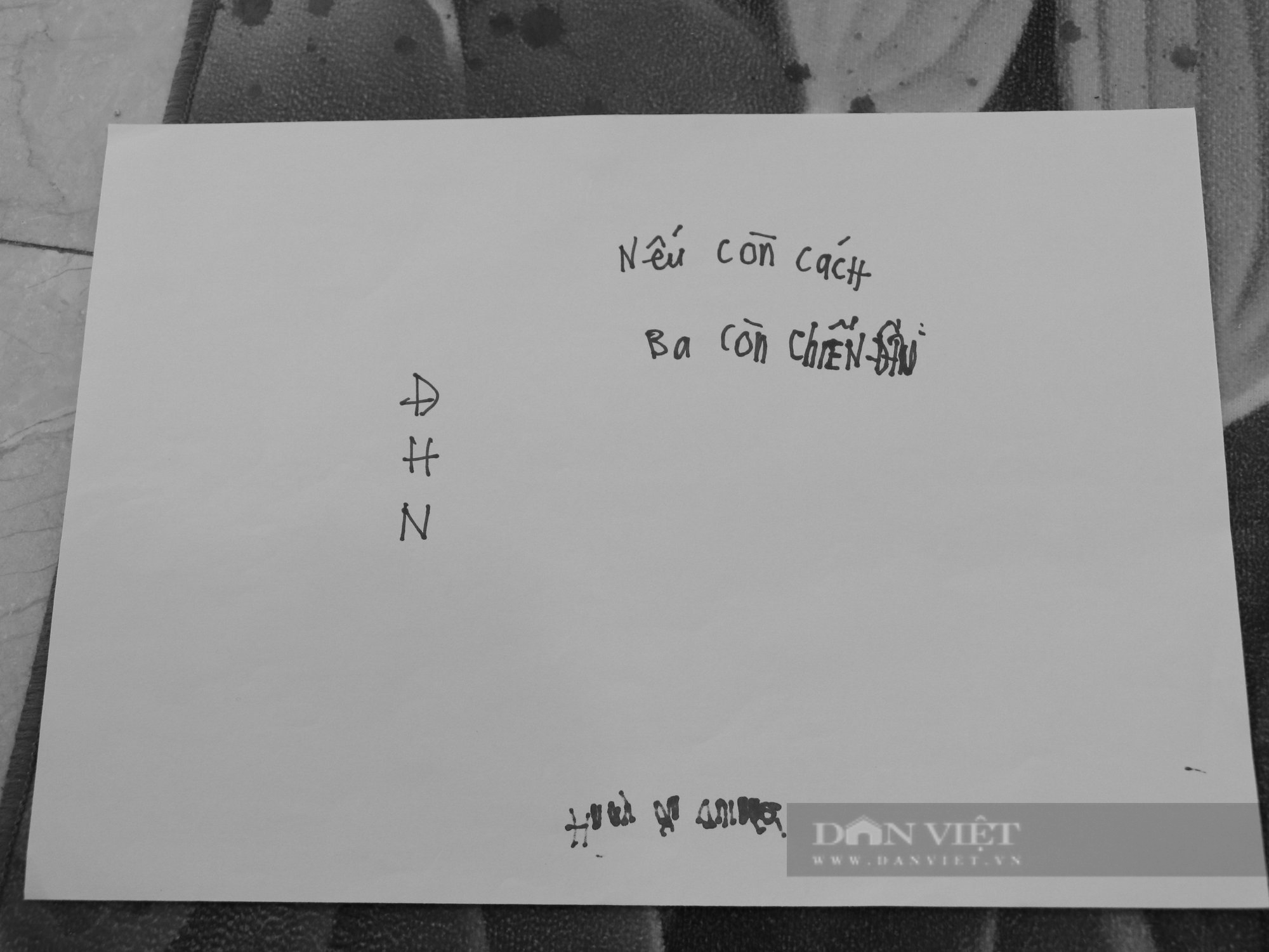 At dawn on June 3, economist Huynh Buu Son took his last breath at his home, enjoying the age of 77. His passing is a great loss to his family and Vietnamese intellectuals.
The funeral of the late expert was held at his home – alley No. 9 Rocket Street, Binh Tan District, Ho Chi Minh City. Visitation ceremony from 11am on 3/6. The funeral ceremony at 6am on June 5, cremation in Binh Hung Hoa ward.
"On May 30, my father decided to go home, this was a difficult decision for us sisters. But it was because of loving him… had to obey…", Mr. Huynh Buu Quang (the eldest son) economist Huynh Buu Son) confided.
According to Ms. Nghi, when her father returned to his own home, the family hired a nursing team to take care of him separately, but he asked to remove the endotracheal tube.
What surprised Nghi and her family: After removing the breathing tube, the first 1-2 days he was still fine. It seemed that all good things had come, but then he slowly weakened and…
"When faced with death, my father was still very sharp and resilient, it was he who directly signed the paper to pull out the breathing tube, to bring home from the hospital. He also said: "No one understands the disease. Father's money is not equal to three." At that time, his words and decisions were still as decisive and decisive as when he was healthy," recalled Doan Nghi.
Proud of the late father
The sudden departure of economist Huynh Buu Son is a great loss to his family, especially his two children. However, when talking about their father, in addition to mourning, both children expressed their admiration and pride for their father.
In his work, economic expert Huynh Buu Son is a wise and honest person. Every time he makes a decision, he is very transparent, clear, always in the interests of everyone.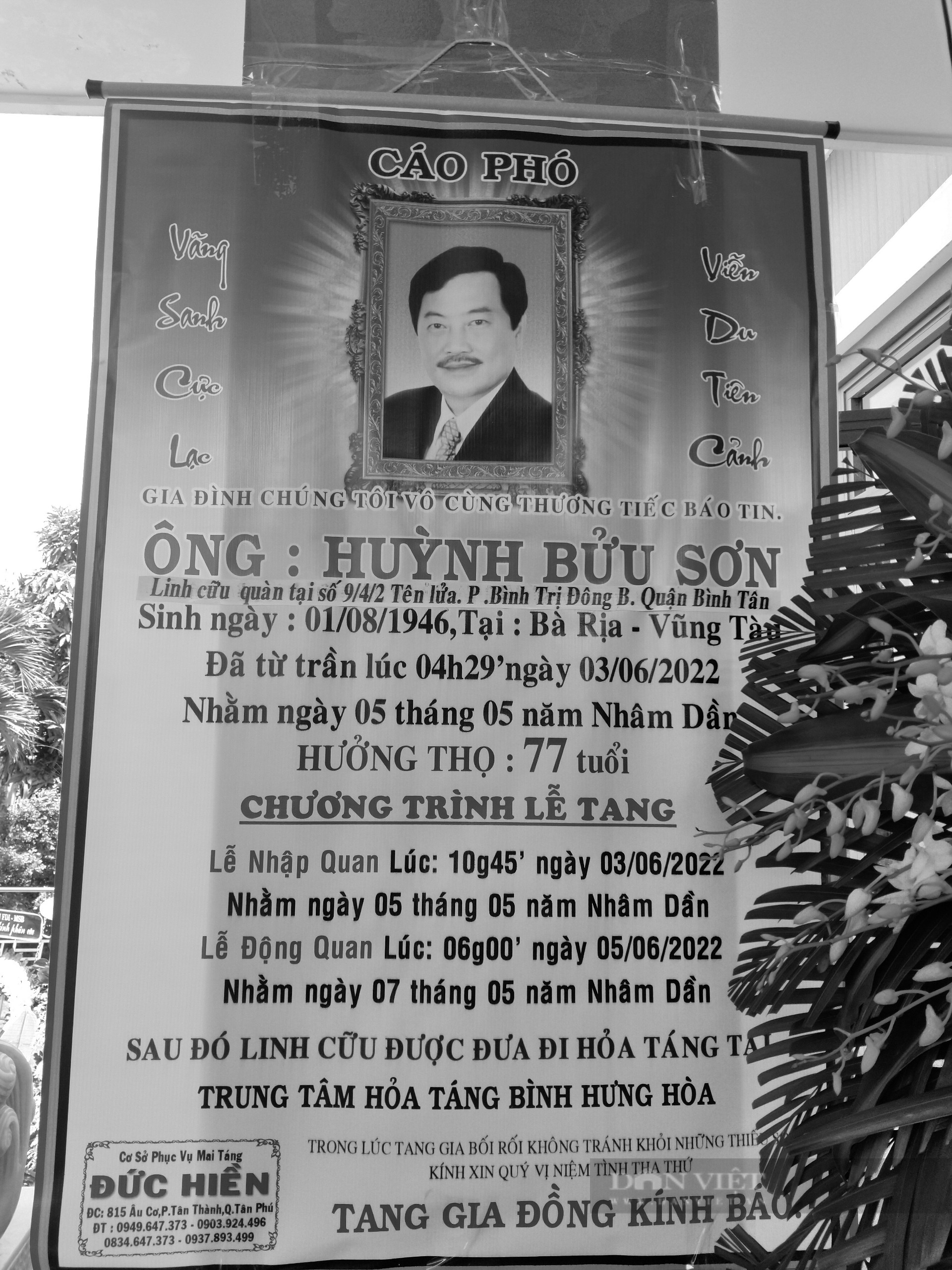 "He works very decisively and frankly, does not bring himself to work. His intellect is very bright, his understanding is very wide. He looks at problems from a very far and wide macro perspective, especially problems. on macroeconomic management, macro-financial and banking policies, he also spoke about astronomy, religion, politics, science, literature and art very eruditely. can't match," Buu Quang revealed about his father with proud eyes.
Sharing more about her late father, Ms. Nghi confided: In the eyes of two children, a father is a "monument". The things he does are always valuable lessons for the two sisters. In addition to economic knowledge, the three sisters also learned and knew very well about Buddhist scriptures and scriptures. When he was still healthy, he also spent a lot of time playing sports, such as playing tennis, golfing, judo…
"When he was still working in Saigon Industry and Trade Bank (Chau Van Liem Street), there were many businesses that came to borrow money and mortgage. There were businesses that he saw integrity, decent business, and contributions to the society. He is willing to lend to the association, but there are businesses that are not clear about the documents, and there are many doubts, he will definitely not lend.
For my father, borrowing money for business is to benefit the community and the country, not for personal gain," Nghi said.
Economist Huynh Buu Son (SN 1946, in Vung Tau) is a talented economist, he used to be the key holder of the gold vault of the old Saigon National Bank. In addition, he was also one of the participants in laying the foundation for reforming the banking system, bringing the Vietnamese banking industry closer to the world.
Economic expert Huynh Buu Son has made a great contribution to the economic development of Vietnam, especially in the field of finance – banking. His passing made his relatives and experts mourn.
You are reading the article
The late economic expert Huynh Buu Son shared proudly of his two children

at
Blogtuan.info
– Source:
danviet.vn
– Read the original article
here